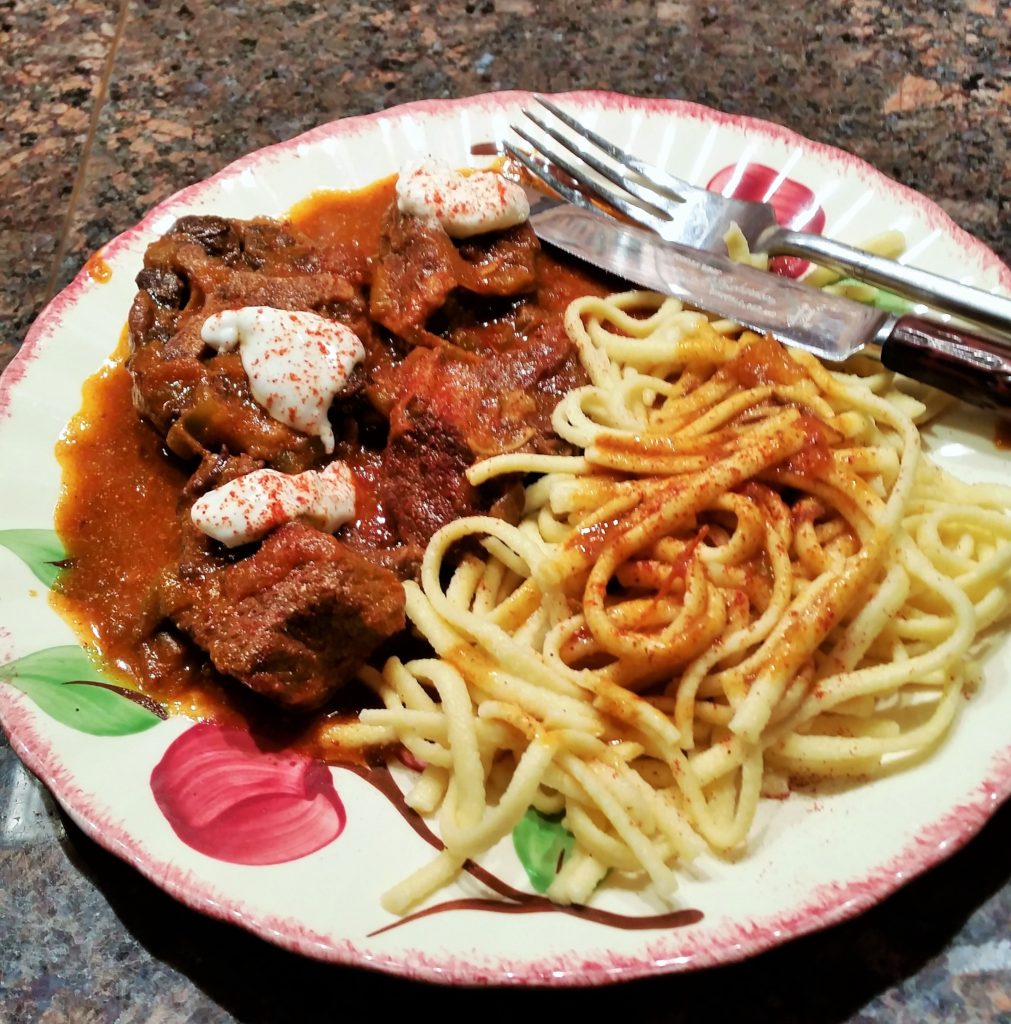 Pörkölt (Hungarian  Stew)
Pörkölt (pronounced per-kelt) is a  stew made with beef, pork, game or even tripe. In its simplest form it would be just onions, paprika and meat. This recipe is more elaborate and calls for beef. Everyone's grandmother makes it a little bit differently. Pörkölt is similar to goulash but not as soupy.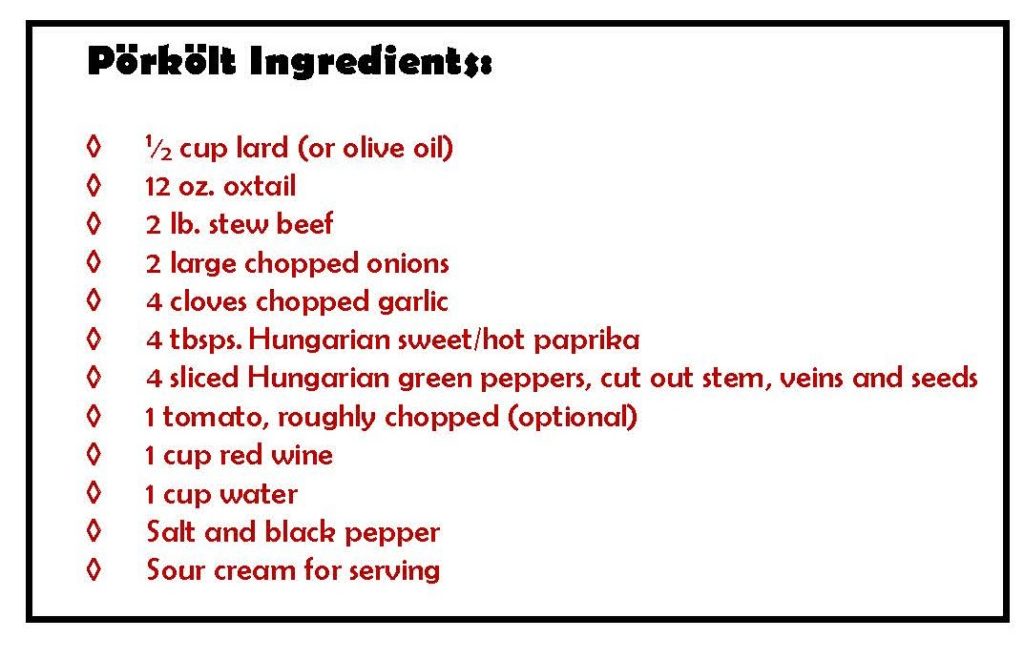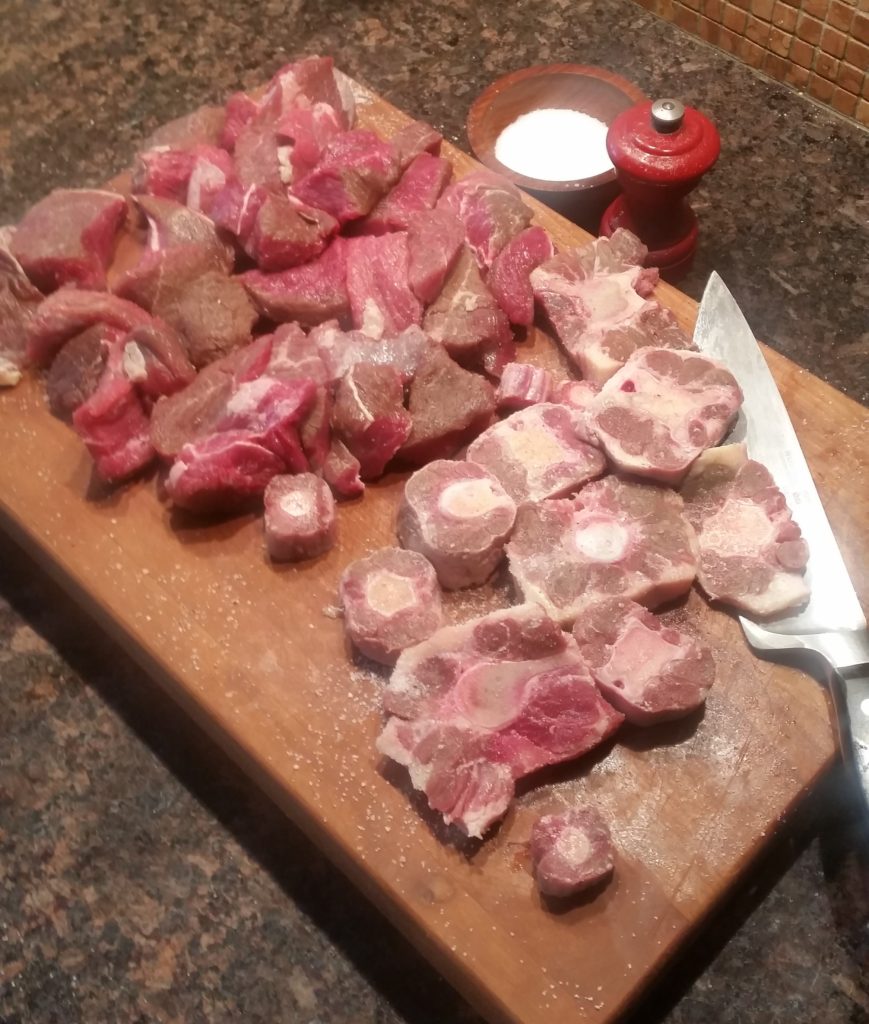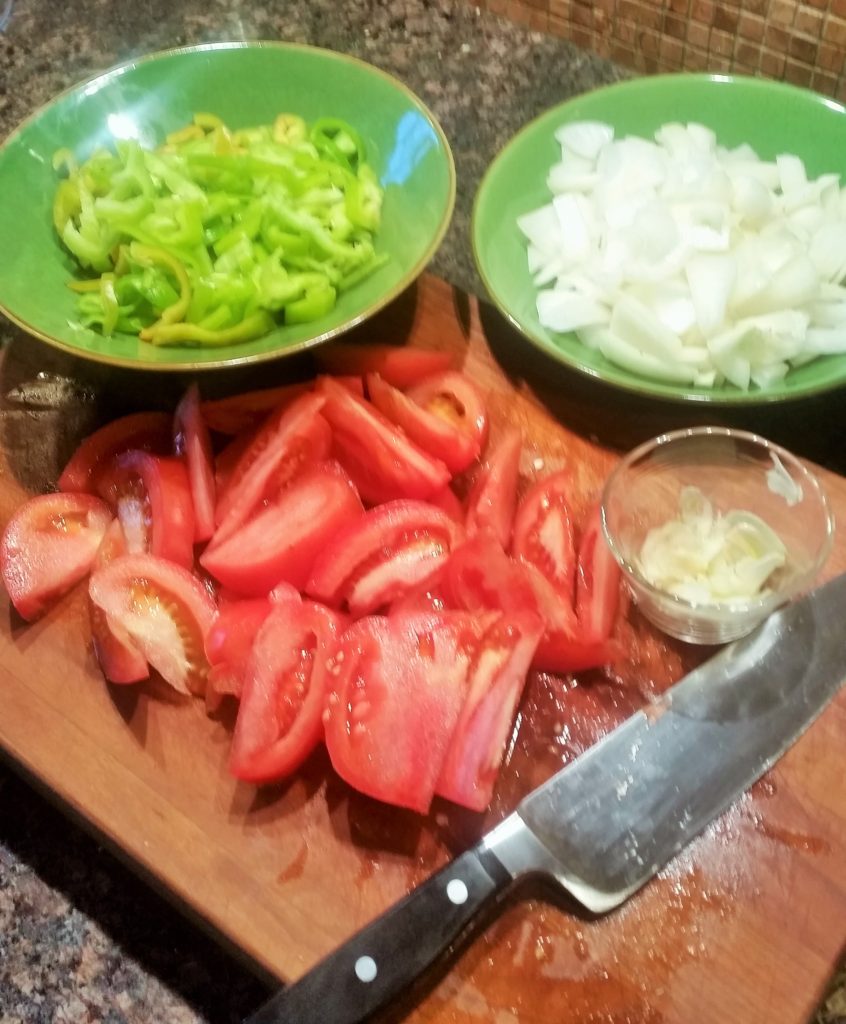 Preparation:
Heat the lard in a pot over medium-high heat. In batches, so the pot isn't crowded, brown the oxtails and beef. Remove from the pot.
Add the onions to the pot and cook until lightly browned. Stir in the garlic, Remove pot from the heat, add the paprika and stir. Then return the meat and drippings to the pot. Add the peppers and tomatoes, if using, sauté briefly and add the wine and water,
Raise the heat and bring it to a boil. Reduce the heat and simmer, covered, for about 2 hours. Add water if it gets too dry. Check for seasoning and serve with sour cream and spätzle or pasta.
---
Here's pörkölt at its most basic – just onions, paprika, meat and water, and still very good.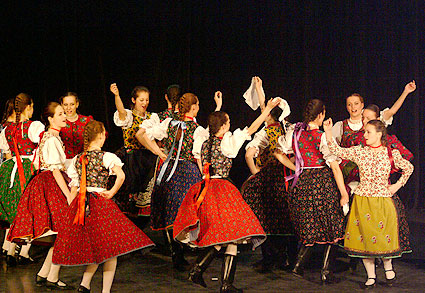 Click here for updated GALLERY II