Steak a' Pizzaiola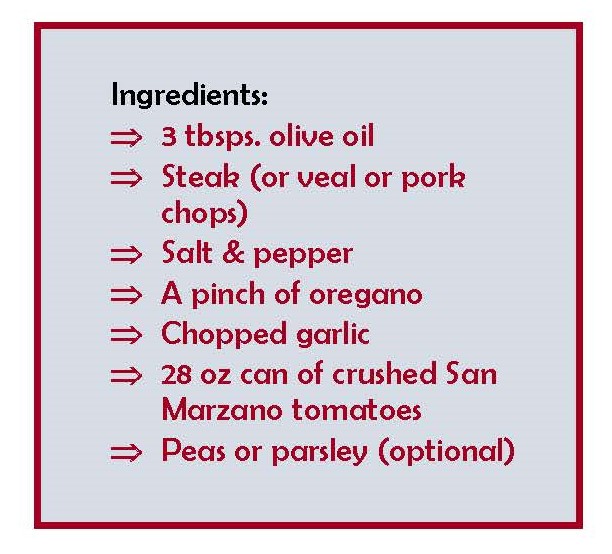 Steak a' Pizzaiola Preparation:
Heat olive oil in pan and brown one side of steak (or veal or pork chops). While its browning sprinkle top side with S&P, finely chopped garlic and dried oregano. When the underside is brown turn the meat over making sure that there is enough oil so that the garlic doesn't burn. Immediately cover with a large can of crushed tomatoes and simmer for 20 minutes.
Optional – Add a small can of drained baby peas (or fresh or frozen and cook accordingly) and maybe some chopped parsley (one or the other) in the last 5 minutes.
You can serve this alone, as a main course or use some of that sauce on a side of pasta.
Some restaurants include peppers in this sauce – DON'T! (and no cheese either).
FYI – a Pizzaiola is a woman who makes pizza.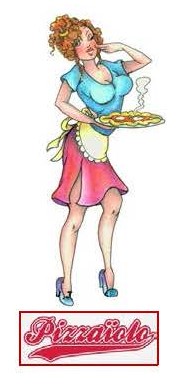 Click here for updated GALLERY