We recently spent a long weekend in Hot Springs, Arkansas. It's been a resort for a long time thanks to the mineral water spring and spas. Until about the time Las Vegas came of age in the 1950s, Hot Springs was also a gambling mecca attracting Hollywood celebrities and gangsters. They even have a gangster museum.  
I've always appreciated Southern cuisine and Hot Springs has some great restaurants. We started every morning with grits and eggs (and donuts) at our hotel restaurant (The Arlington Resort Hotel & Spa). Grits aren't too common in NYC so I look forward to them whenever I'm in the South.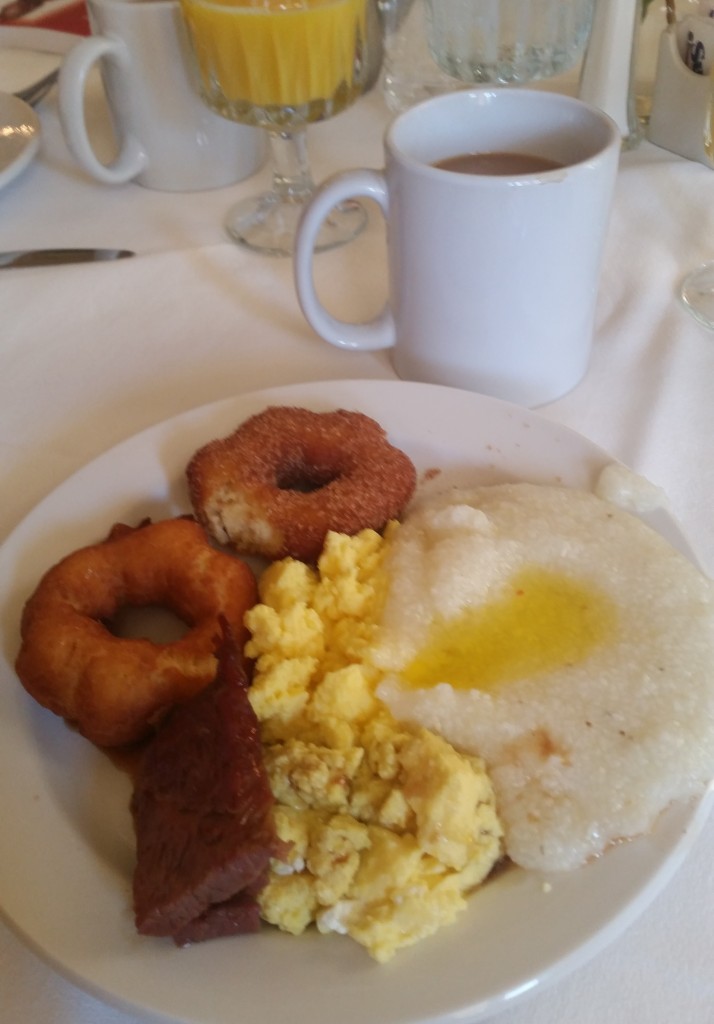 We had a great dinner at KJs Grill – chicken fried steak, French fries and local draft beer surrounded by paintings and photos of Marilyn.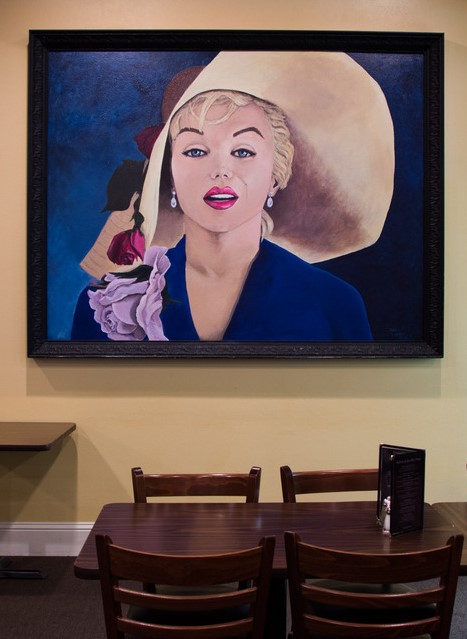 It wasn't all Southern American food, there was some Southern Italian too. We had a terrific meal at Luna Bella that included arancini as good as any that I've ever had in New York. The same owners as KJ's and more pictures of Marilyn.