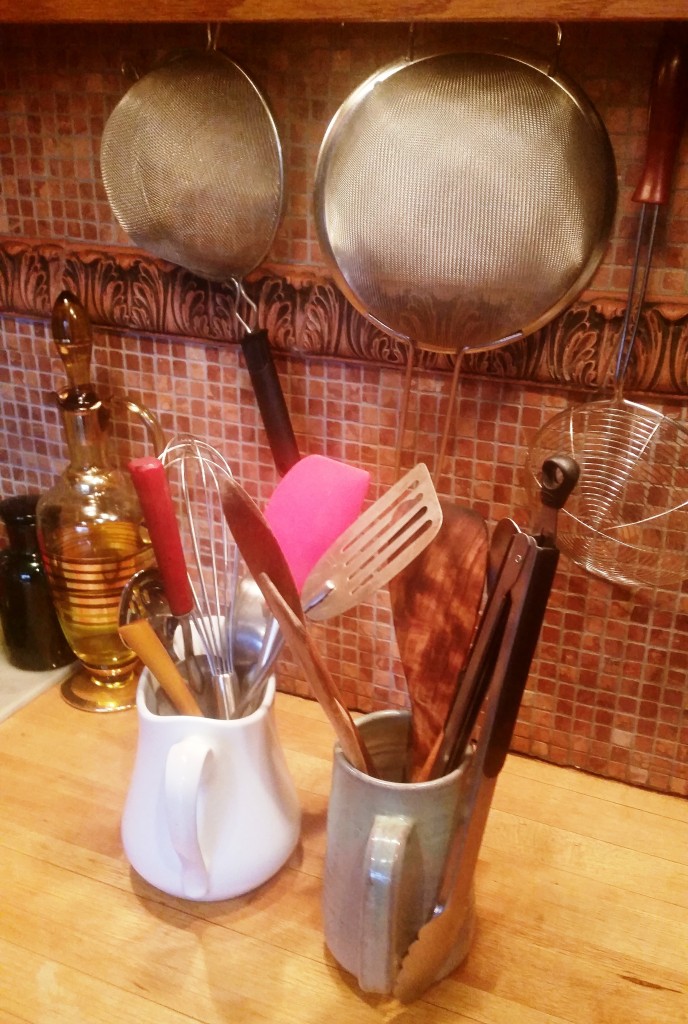 UTENSILS
---
Wooden Spatula

Use it for deglazing.  It's gentler than a metal one for scraping up the brown bits.
---
Hachoir or Mezza Luna (?)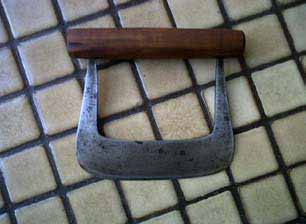 I found this chopper at a yard sale.  I'm still not too sure how it's really supposed to be used but its old and interesting.  It came from a Philadelphia restaurant.
---
Mellon Baller
Perfect for removing choke from artichokes. I suppose you can use it for balling melons too.
---
Cutlet Pounder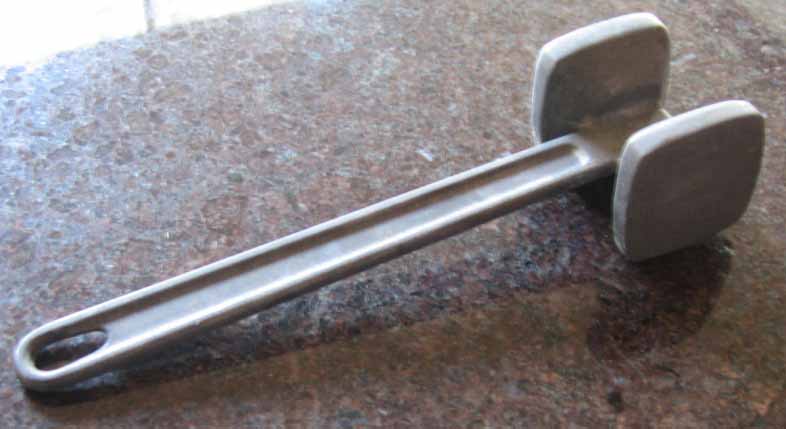 When the butcher doesn't make them thin enough, here you go.
---
Blender
Good for powdering spices or making Flips & Frulatto.  I got this one in a flea market. It's nothing fancy with only two speeds, on and off.
---
Muddler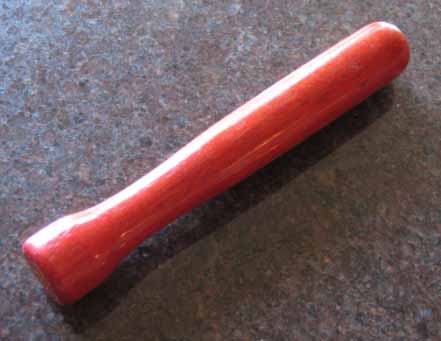 For Old Fashioneds, Mint Juleps Caipirinhas, etc.
---
Garlic Press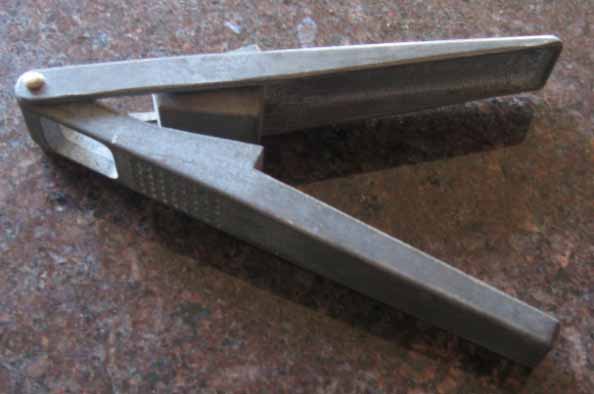 Speaks for itself.
---
Potato Peeler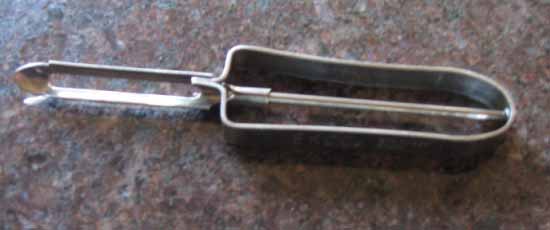 Buy a cheap one and replace it when it gets dull.
---

Olive Pitter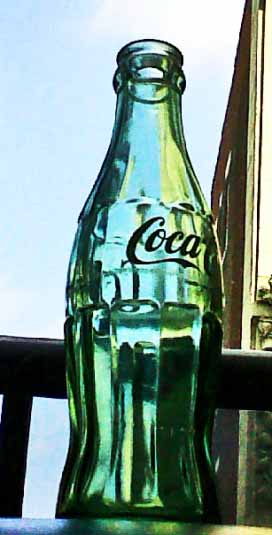 The curved bottom is the perfect shape for squashing olives so you can remove the pit.
---
Citrus Juicer
A simple design but does the job.
---