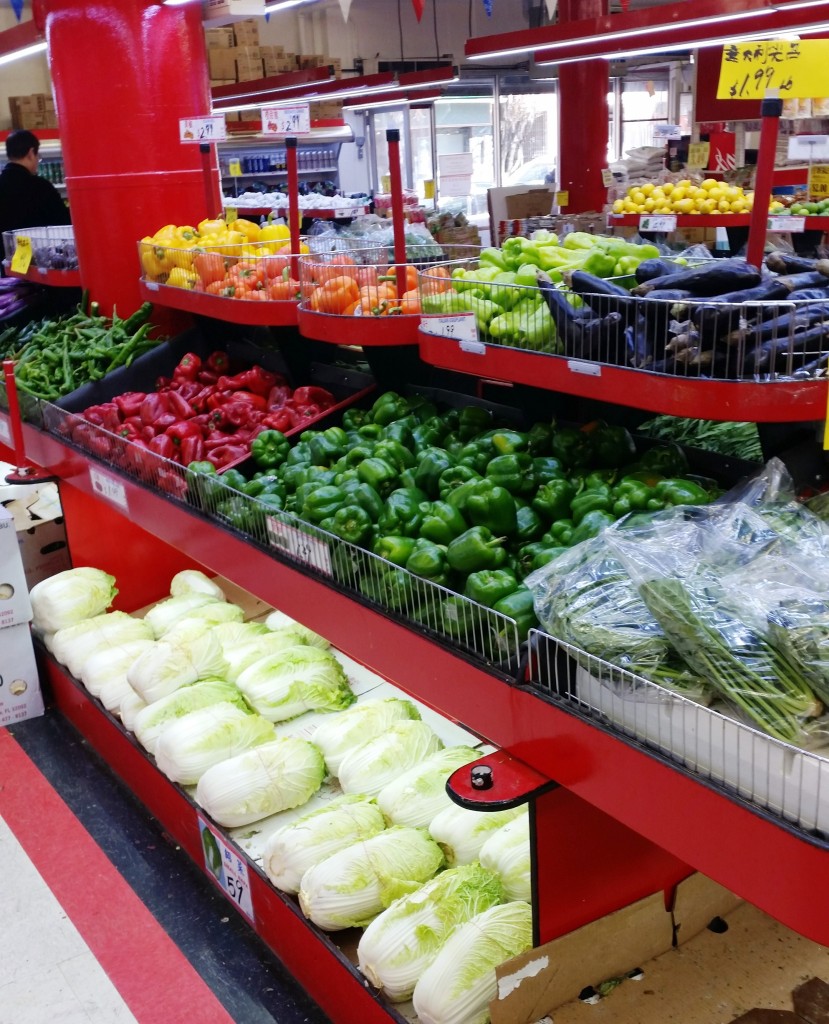 Chinatown – Flushing, New York
New York City used to have one Chinatown and now there are three. In additional to the original in downtown Manhattan, there's one in Sunset Park, Brooklyn and another in Flushing.  This morning we went shopping in Flushing.
Fresh produce, seafood, meat and all kinds of Asian imports beautifully displayed and good prices too.
And did I mention fresh fish…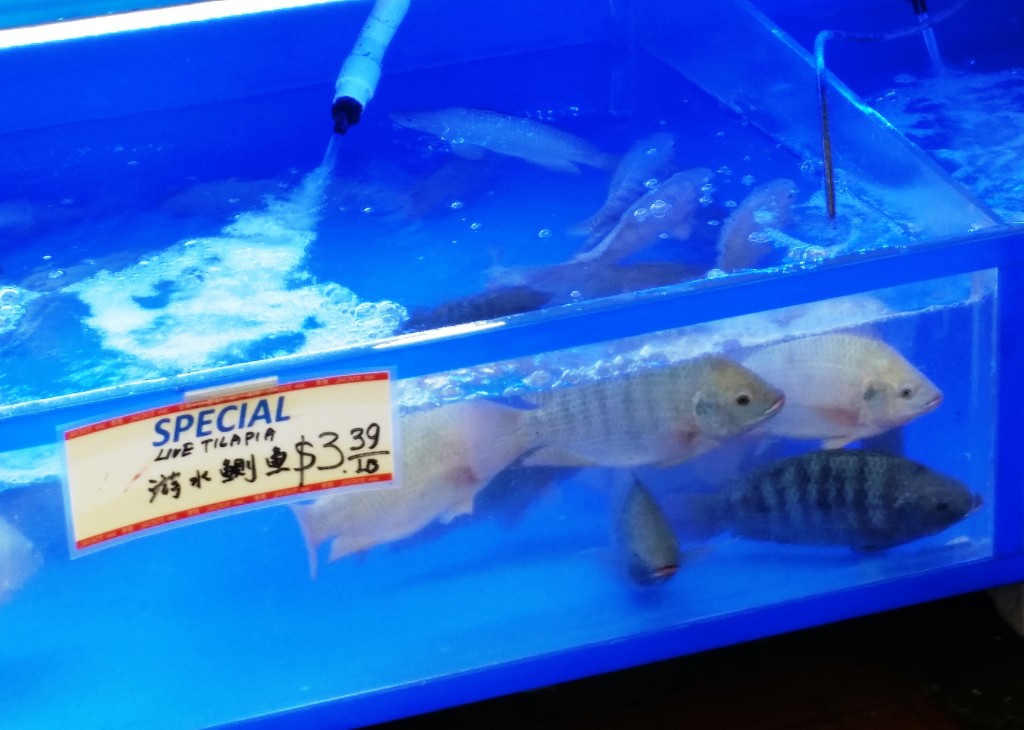 ---
Asian – Italian Fusion – Spaghetti al Nero Sepia con Bok Choy
Boil washed and sliced bok choy until tender (This recipe works with broccoli rabe, arugula or other greens too. Made like this, weeds would taste good.) Sauté the still wet greens and with garlic and oil.  Add S&P, red pepper flakes cover and steam.  When it wilts, toss with pasta. Simple, right? A little cheese isn't bad on this.