Pasta alla Norma
This is a Sicilian recipe that my Aunt Lena, who married a Sicilian, used to make. She called it simply "rigatoni with eggplant." I didn't learn that it was formally known as "Pasta alla Norma" until I was an adult. It was named for the heroine in Bellini's Norma.
* Ricotta salata comes in 2 types – fresh for eating and dry for grating. If you can't get it, use parmigiana.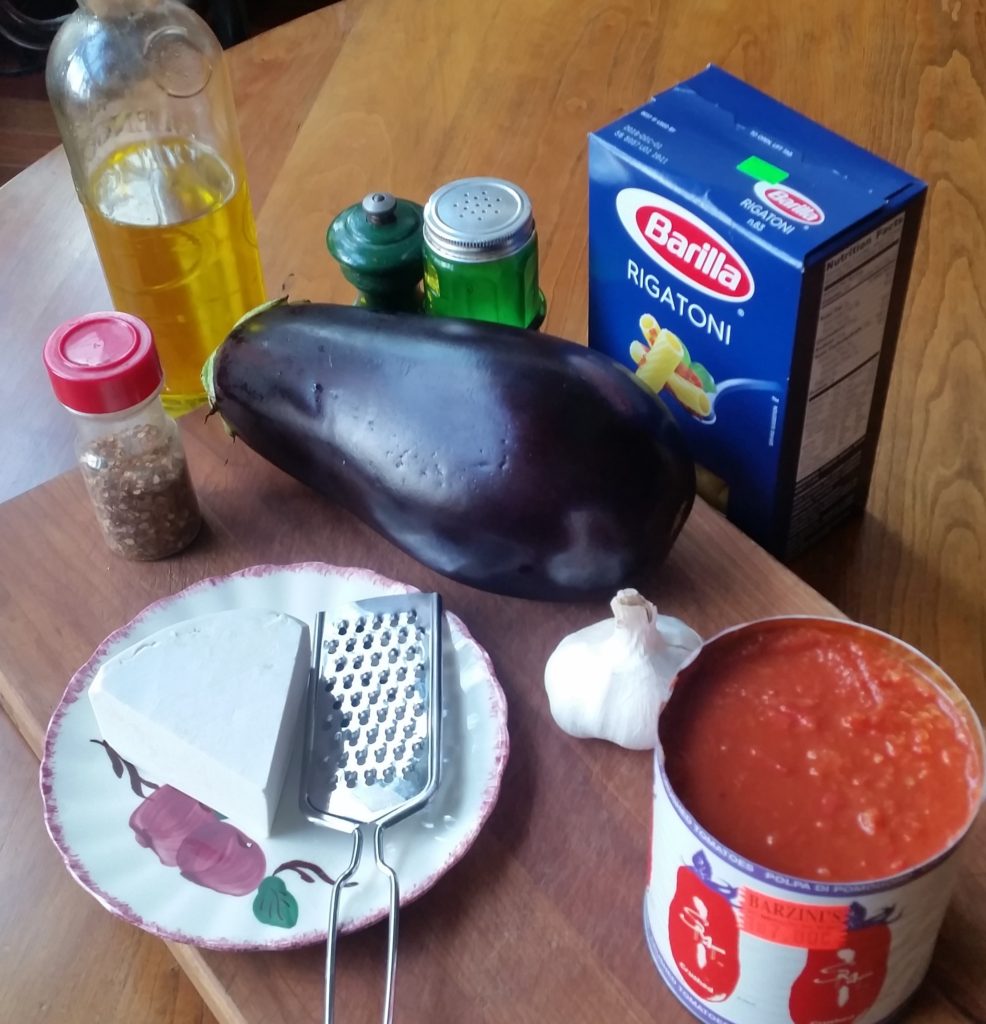 Slice the eggplant into about 1/2-inch rounds (don't peel it). Salt and drain it. Cook it over medium-high heat in a pot, in olive oil adding more oil as needed. Do it in batches so it doesn't crowd. Cook it until it's browned and soft. Don't worry about a few burnt edges – that adds flavor. Move it to a plate and don't drain it or put it on paper towels.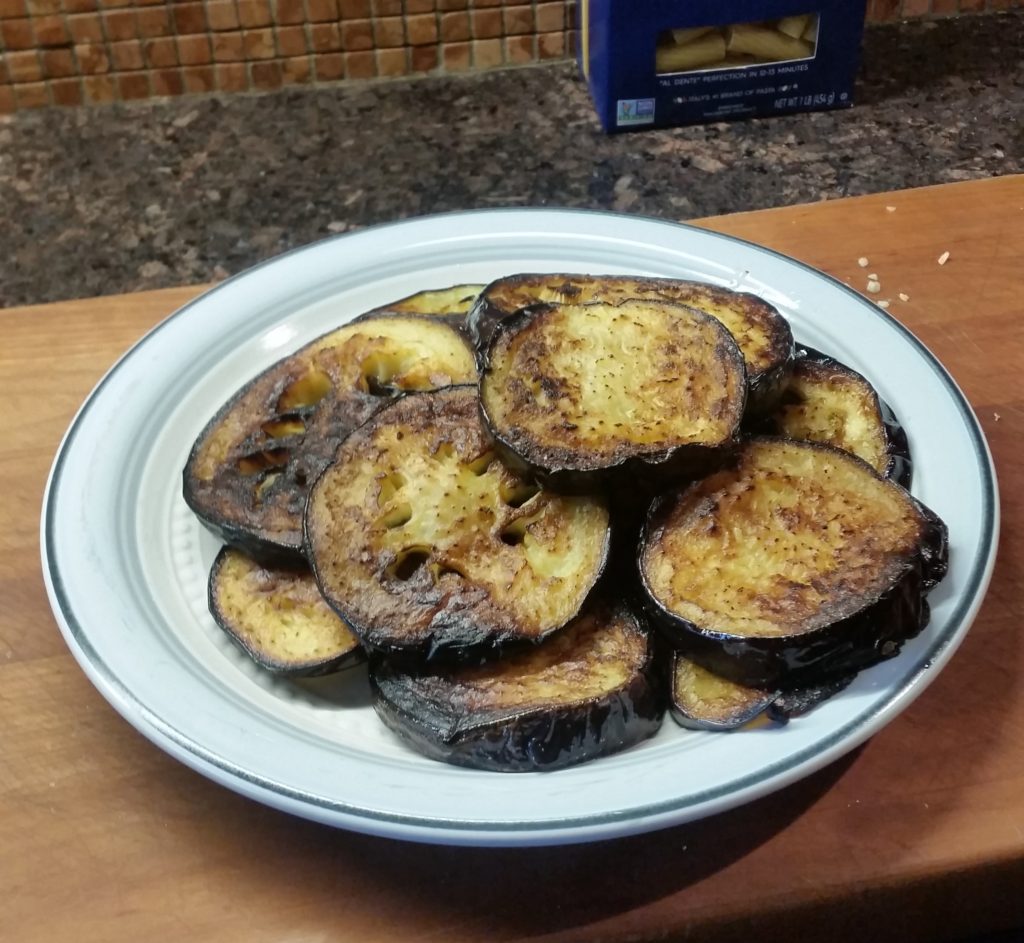 Using the same pot the eggplant was cooked in, add some oil and on medium heat fry garlic with salt, black pepper and red pepper. After a few minutes when the garlic begins to color, add the tomatoes. Cook for about 20-25 minutes on medium. Taste for seasoning.
Cook the pasta until almost done. Cut the eggplant into approximately 1-inch pieces (they'll be irregularly shaped and that's OK) and add to the tomato sauce.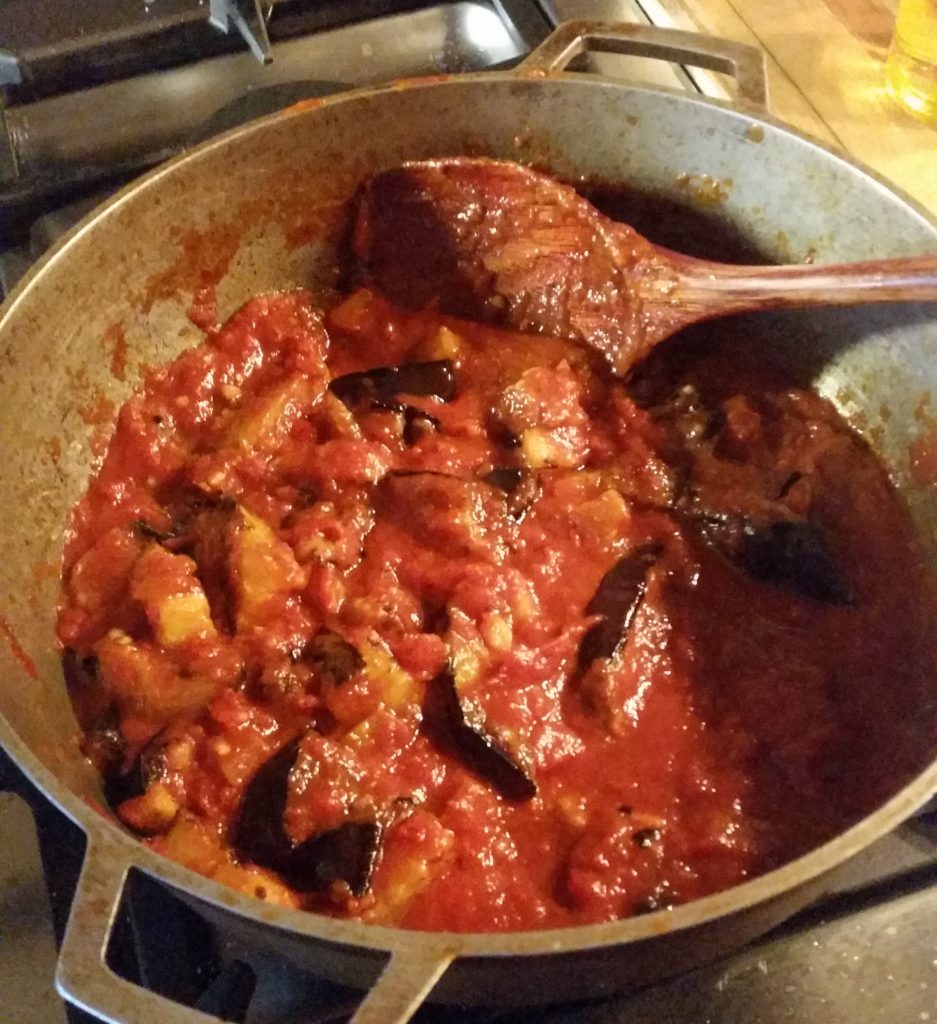 Gently stir it in. Drain the almost cooked pasta (saving a cup of pasta water in case the sauce is too dry) and toss it with the sauce. Again, gently, so the eggplant doesn't break up too much. Serve with freshly grated  ricotta salada.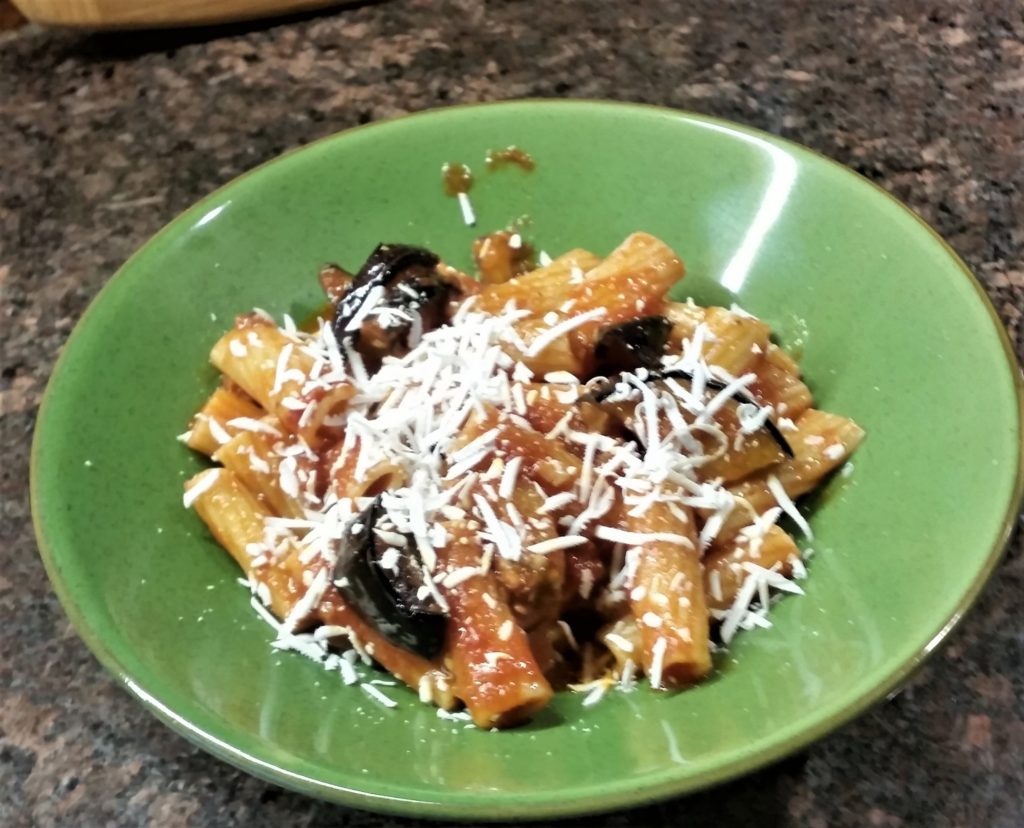 ---
 Click here for updated GALLERY II
Robert Iulo at Yelp