Tripe
Not everyone likes tripe and I suppose that's understandable. Some people just eat the potatoes and dip bread in the sauce and that's OK. It makes a very tasty sauce.
Maybe it's something you had to grow up with. I was just a kid the first time I ate it and I didn't know what it was. I didn't ask and my mother didn't tell me. For some people, their mother's meatloaf is comfort food. For me it's tripe.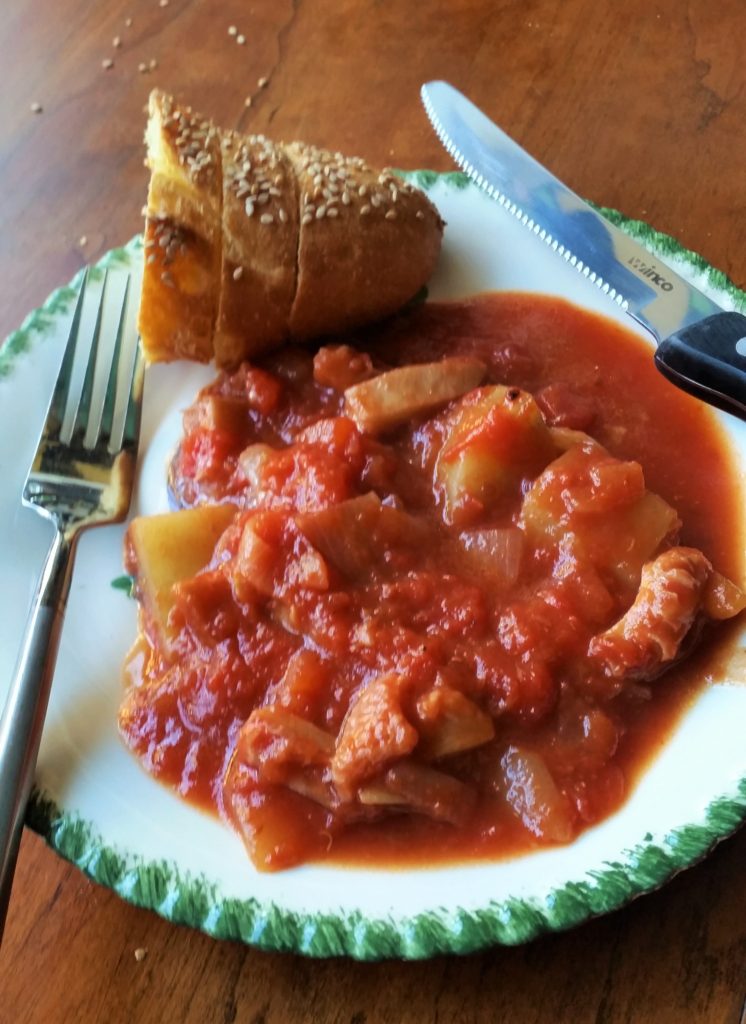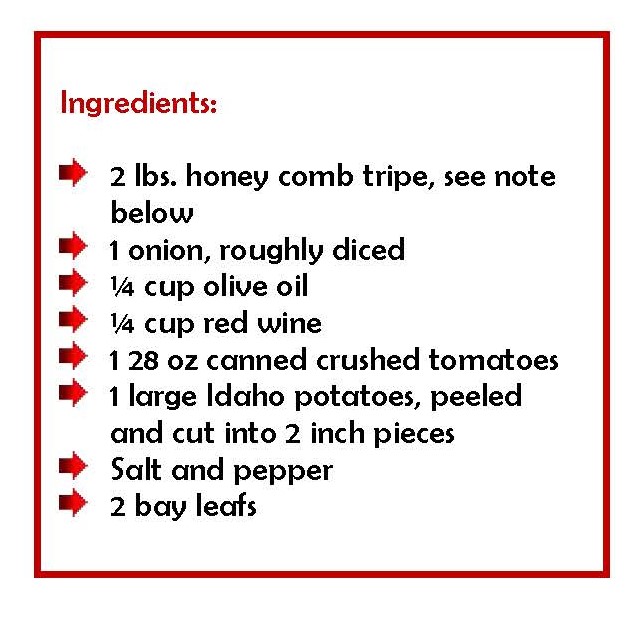 Preparation:
Slowly cook the onion in ¼ cup of oil, salt and pepper, until soft and transparent. Add the tripe (cut it into 1 ½ by ½ inch strips), mix with the onions and let simmer for a few minutes. Add the wine and simmer for a few more minutes. Add the tomatoes and bay leafs, stir and check for seasoning. Cover and simmer for 20 minutes, add the potatoes and simmer for another 20 minutes or until the potatoes are tender. Serves 4 as a main dish.
Note:  Buy cleaned beef honeycomb tripe. Rinse it thoroughly in cold water. Place it in a pot and cover with water and add one onion cut into wedges. Boil it slowly for 2 hours. When tender, run it under cold water and cut it into 1 ½ by ½ inch strips.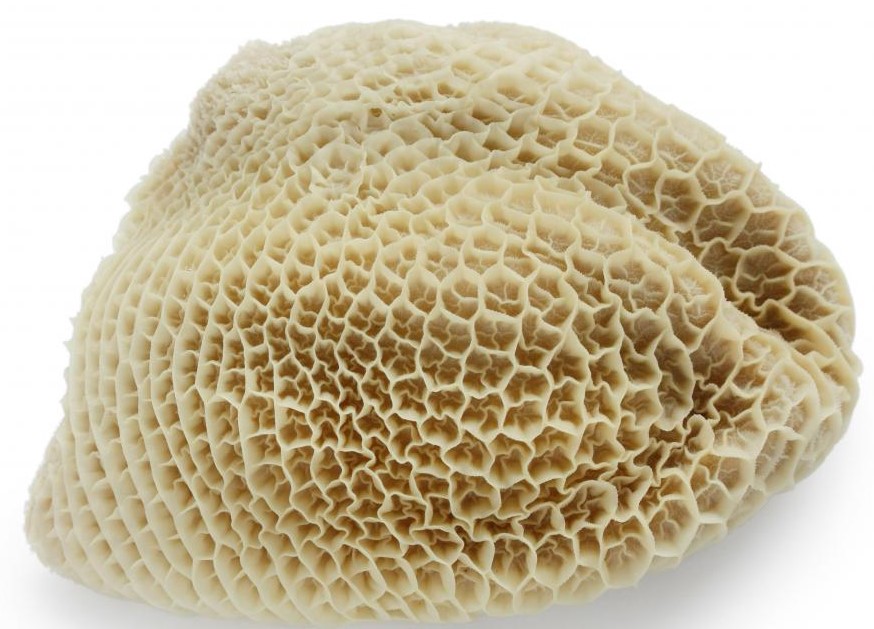 Click here for updated GALLERY II