Tomato Beef Sauce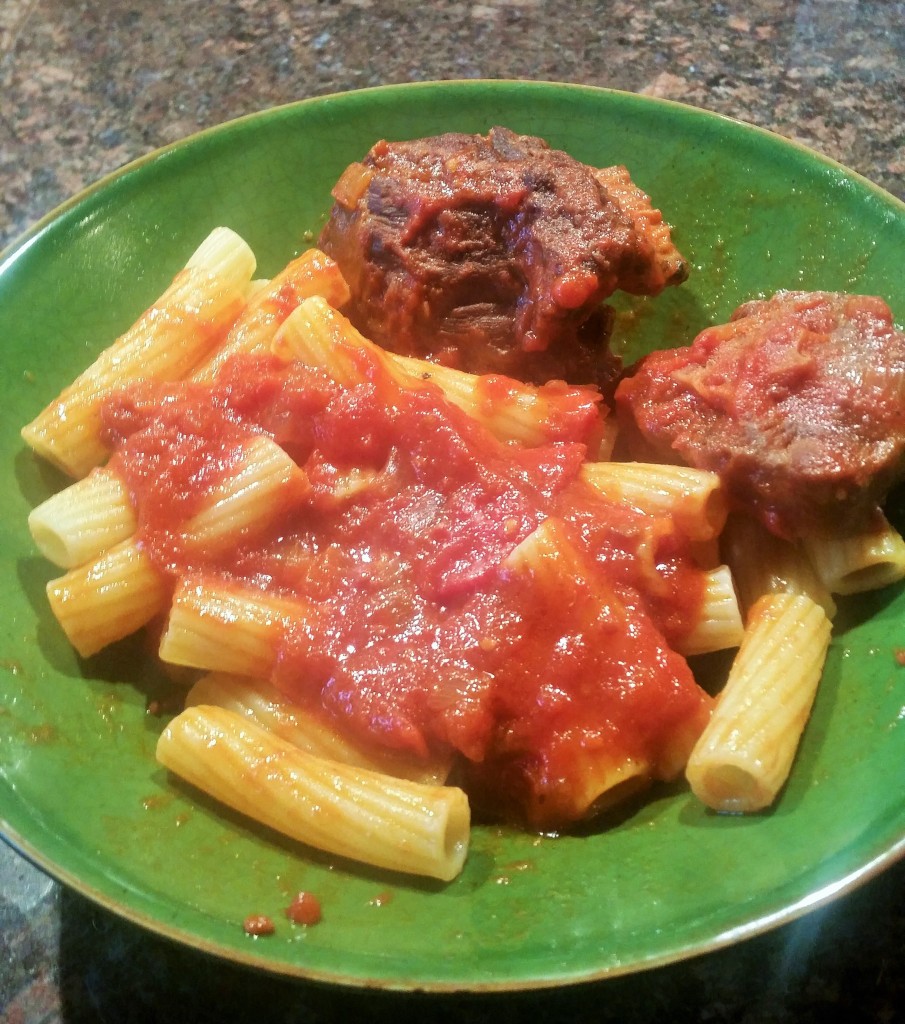 I know some people don't get Italians referring to tomato sauce as Sunday gravy. In this case it's justified because there's so much beef flavor in it.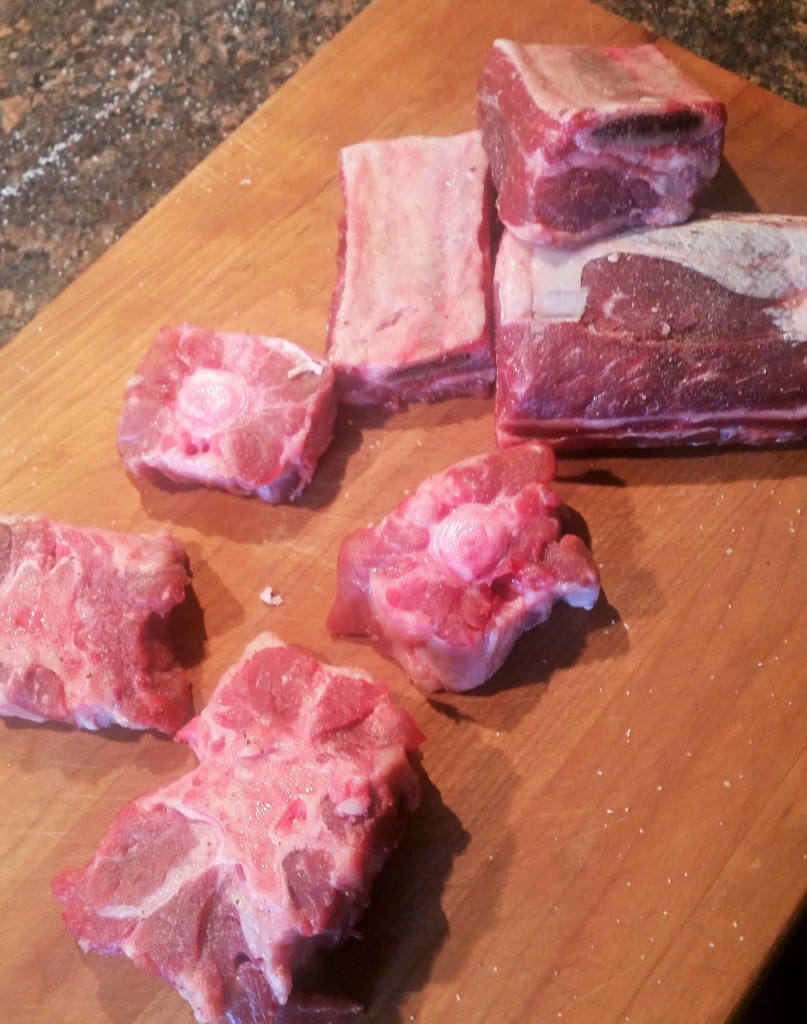 The key to this one is using the right cuts of beef. It has to have lots of collagen, that is, connective tissue which is water soluble and breaks down in slow, moist cooking. I'm using short ribs and ox tail – collagen, bones and marrow. With that as the flavor base you can add, sausage, meatballs, etc.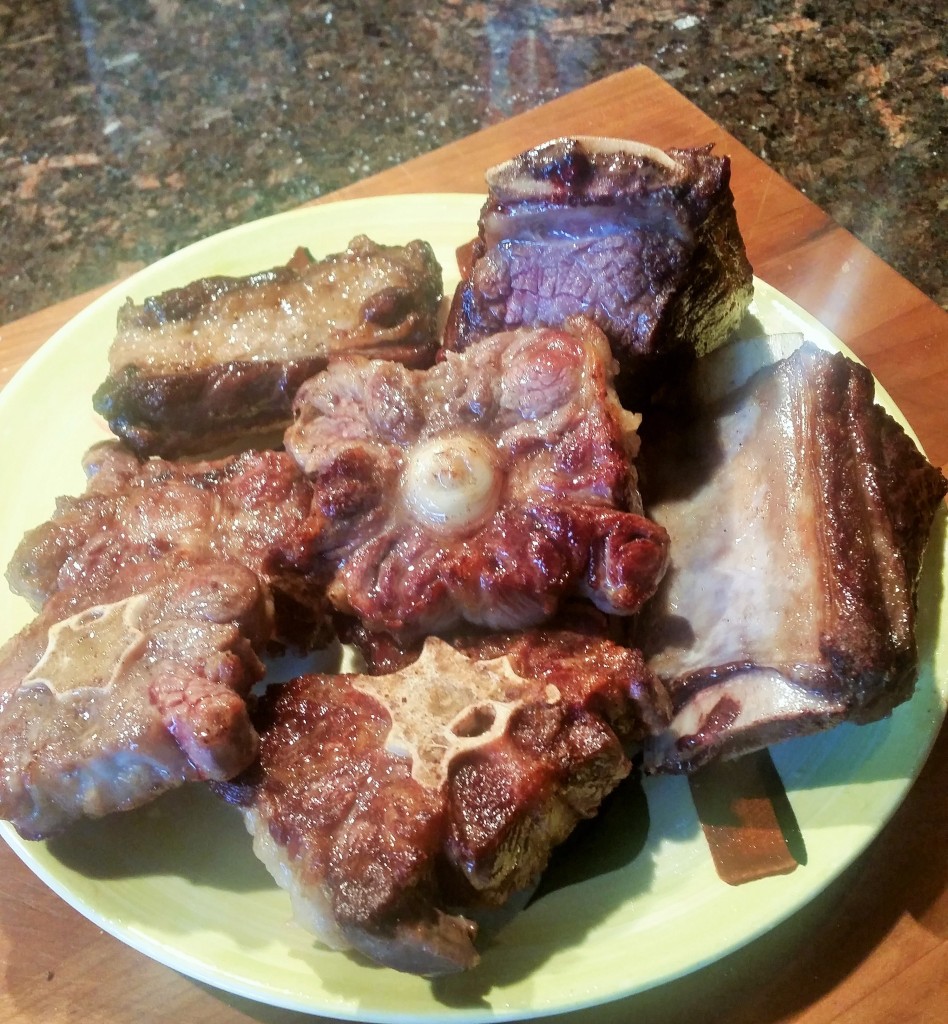 Some tomato sauces can be a simple as the 4 ingredient marinara sauce included in my Eggplant Parmagiana  post. This one is more complex.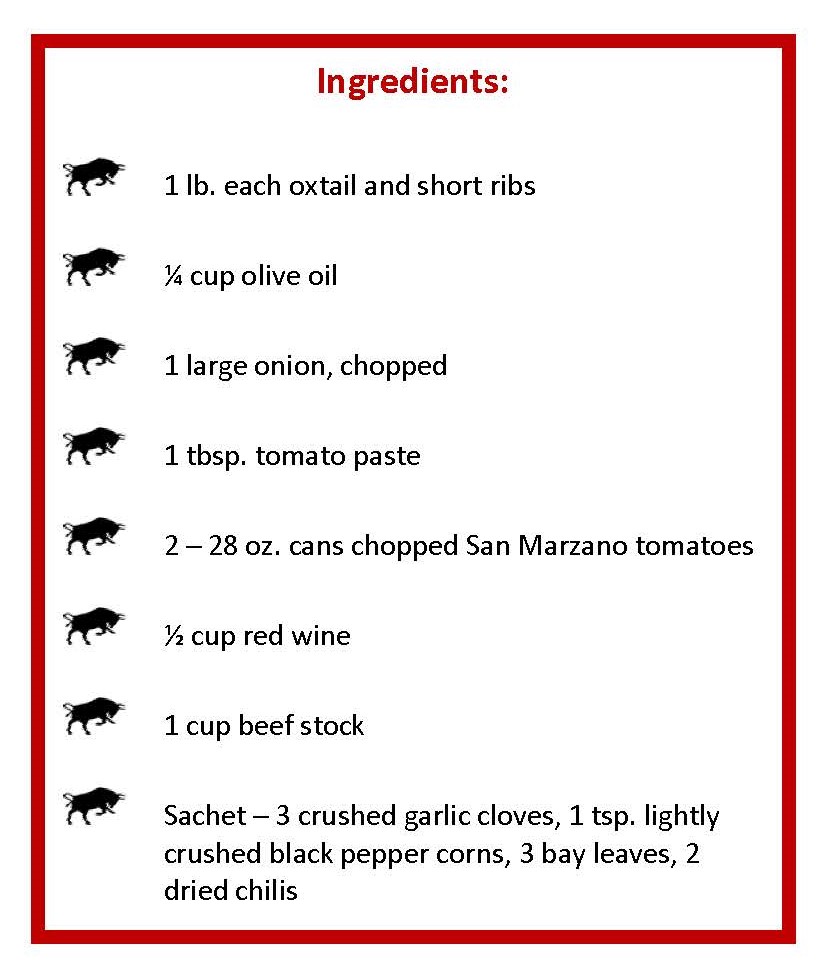 Season the room temperature meat with salt and pepper and brown on all sides in a pot with olive oil. Remove meat and sauté the onion. Deglaze the pot with the liquid released by the onion.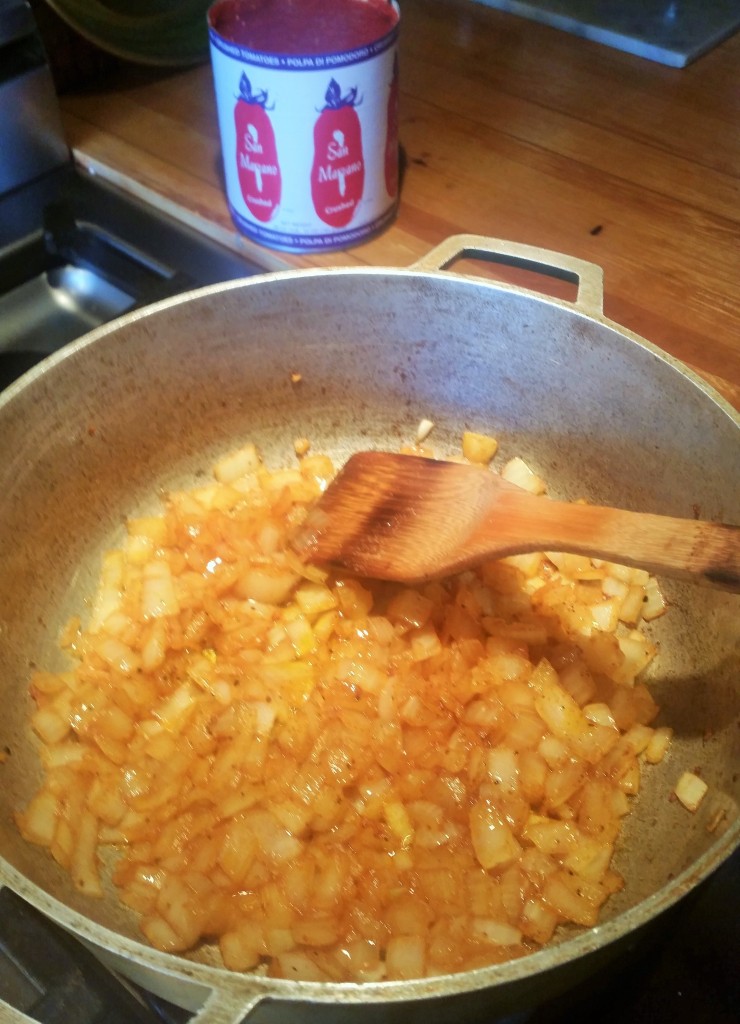 Add the tomato paste and mix with the onion. Add the crushed tomatoes, wine, beef stock and stir. Add the sachet and return the browned meat with its juices. Simmer on medium heat, partially covered for one hour.
This is enough sauce for one pound of pasta. Since this is meat sauce and not seafood, serve with grated cheese.