Zucchini Pasta Glassata
Not too many ingredients but there's a lot more work to this recipe than you might expect for a dish of pasta. I hope you think it's worth it. Zucchini Pasta Glassata means glazed zucchini pasta. In the  glassata  cooking technique the pasta is partially cooked, as usual, in salted water but it's finished in the liquid from a vegetable, in this case zucchini. It can also be made with beets or carrots but you'll need a juicer for them.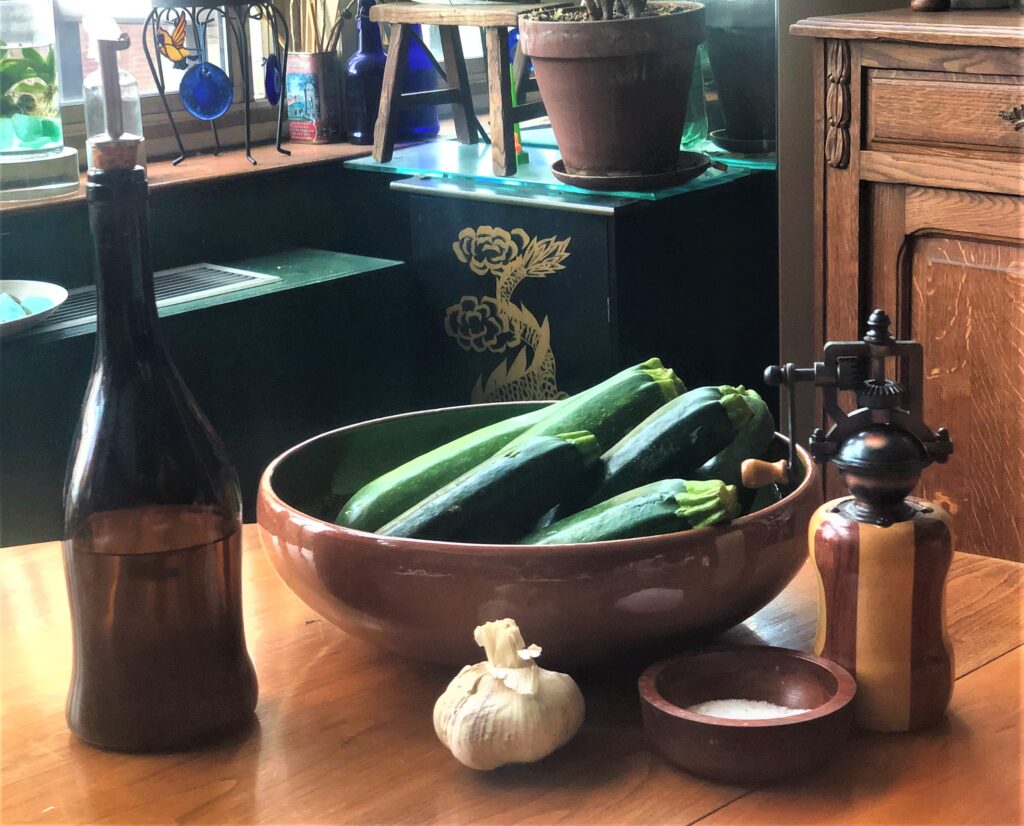 Ingredients:
4 or 5 zucchini depending on size
16 oz. pasta – your choice
¼ cup olive oil
2 thinly sliced cloves of garlic
Salt and black pepper to taste
2 tbsp. Parmigiana
Place a dishtowel in a large bowl and grate the zucchini on the mid-sized holes of a box grater.  Squeeze the liquid out of the towel into the bowl. You need one cup of liquid. Set aside the shredded zucchini and its liquid. You can freeze and save any extra.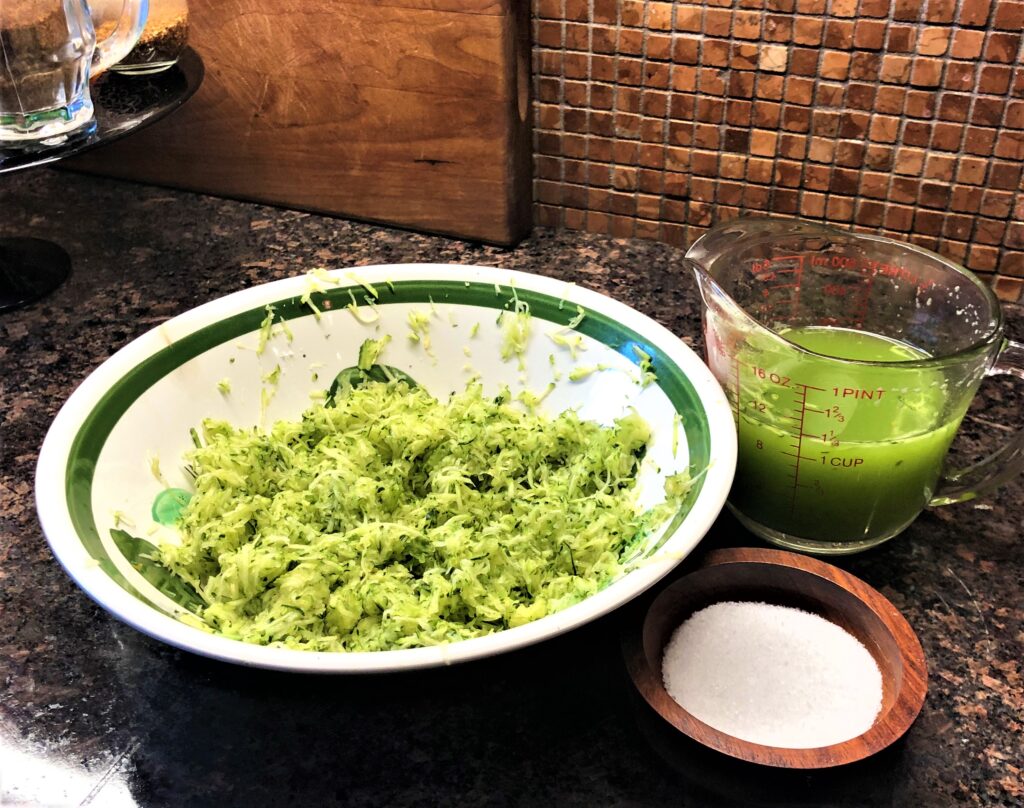 Cook the pasta as usual in salted water, but only for half the time recommended on the package. Reserve one cup of the pasta water and drain the pasta.
In the now empty pasta pot, bring the cup of zucchini liquid to a boil. Add the pasta and cook, stirring often until the liquid is absorbed.
While the pasta is cooking, heat the oil and lightly sauté the garlic, salt and pepper. Don't brown it. Add 2 cups of the shredded zucchini and cook on medium for 8-10 minutes and add it to the pasta.

If it seems too dry, add some or all of the reserved pasta water. Turn off the heat and stir in the Parmigiana. Serve with additional grated cheese.
Click here for updated GALLERY
Portfolio and Yelp