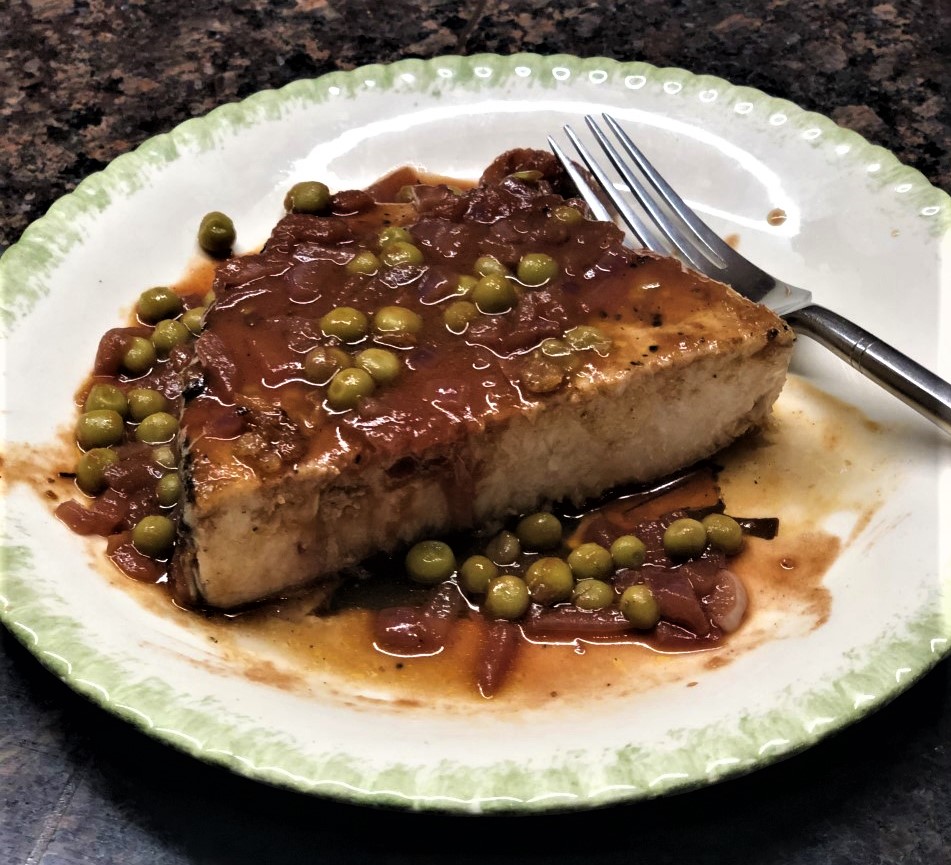 Sword Fish Sicilian Style
2 things you should know about sword fish – 1. It's expensive and 2. Don't over cook it.


Heat oil and add salt.black and red pepper. Add the onion and simmer until it's soft. Add the garlic and sauté for a few minutes. Add wine and deglaze the pan. Pour in the tomato puree, stock and peas.

Simmer while browning the swordfish in another pan. Pour the sauce over the fish, add a sprinkling of chopped parsley and serve.

Click here for updated GALLERY III