Terranova in the distance.
The Village of Terranova
We hired a car and driver to take us to the village where my grandmother Nicolina's family had lived and where she was born. Simone showed up at our hotel in a new black Mercedes and Nicki (Nicolina's namesake), Bridget and I started the trip inland. We were going to Terranova, a village in the province of Salerno and the Comune (municipality) of Scignano degli Alburni.
As we drove up into the Alburni mountains the lemon groves that were along the coast gave way to chestnut trees and it got colder and mistier as we went higher. After about an hour and a half, we reached Terranova.

Nicki made some friends. When my Aunt Lena visited in the 1970s she saw goats in the streets. We only saw a dog and some cats.
---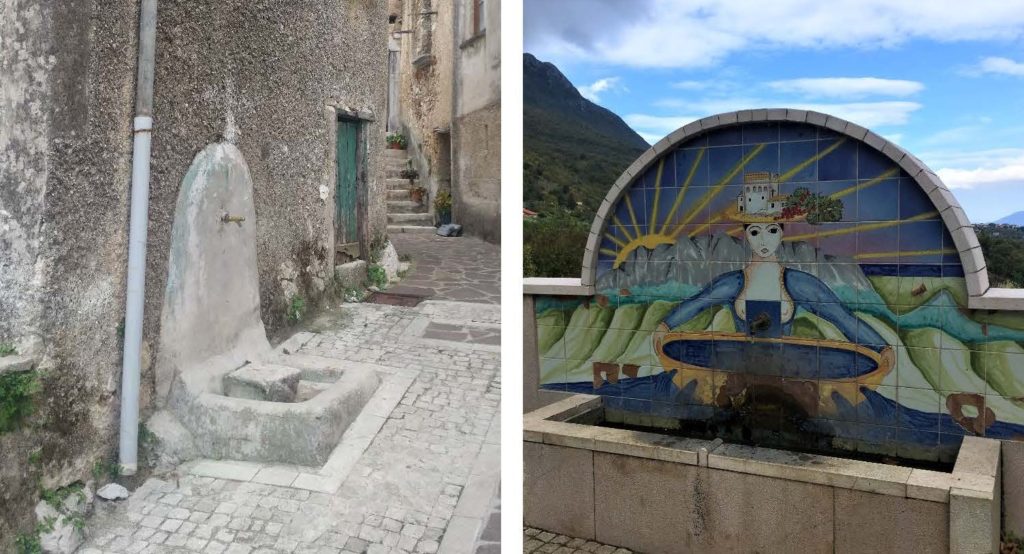 The old and the new fountain.
---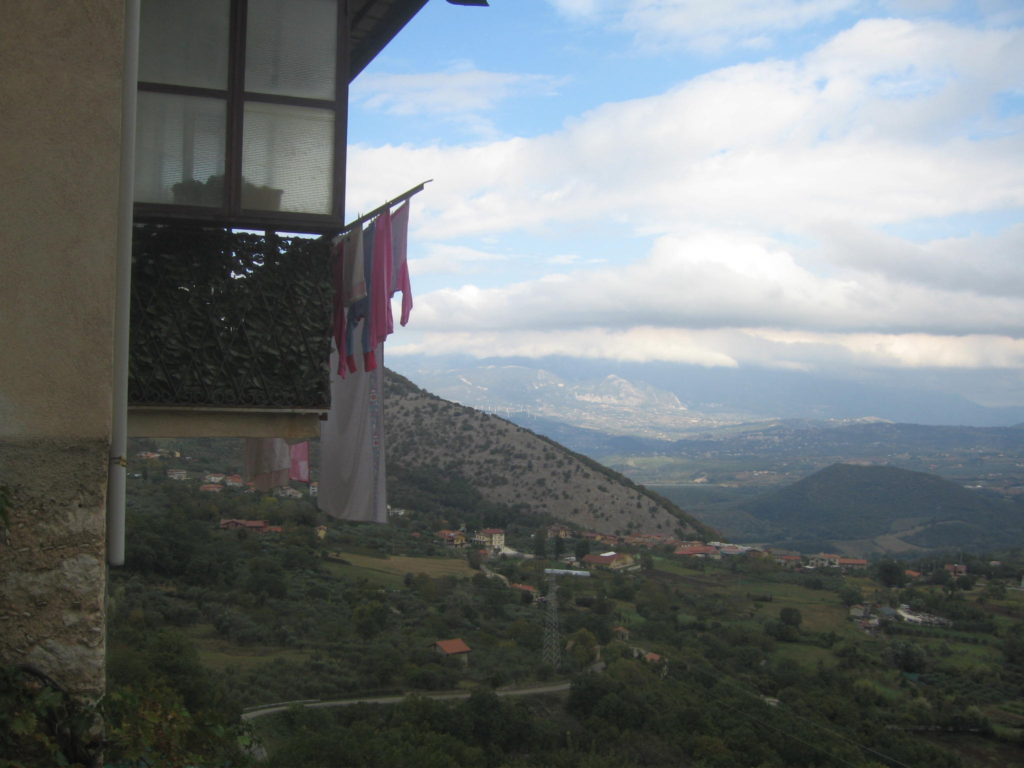 Farmland in the valley below.
---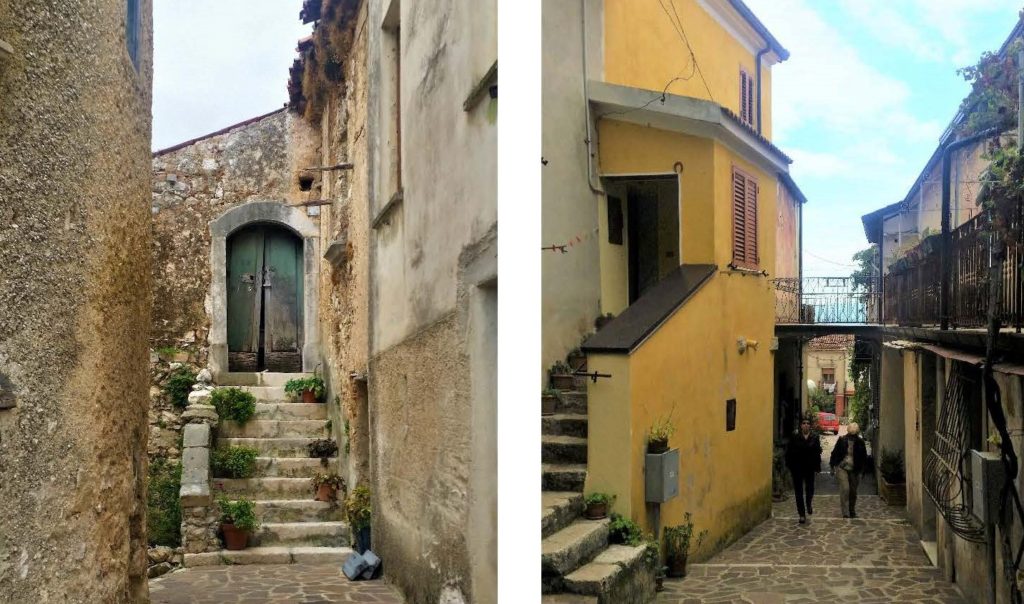 Streets too narrow for cars.
---
We arrived to find what I had expected – a small village, population 60, and a church – Chiesa San Giovanni Battista. Simone said he'd try to find someone to unlock the church for us. A woman came and opened the side door as Simone returned with the priest who told us some of the church's history. The poor people were interred in the crypt below the church so we were standing over the bones of our ancestors. The church was built in 1300 and the stone baptismal fountain was at least that old although a modern cover had been made for it. Nicolina DiAntonio was born in the village in 1878 and her father Lorenzo, grandfather Luigi, great grandfather Antonio, and her great great grandfather Onofrio who was born in 1740 were all baptized there. (That's as far back as I was able to research.)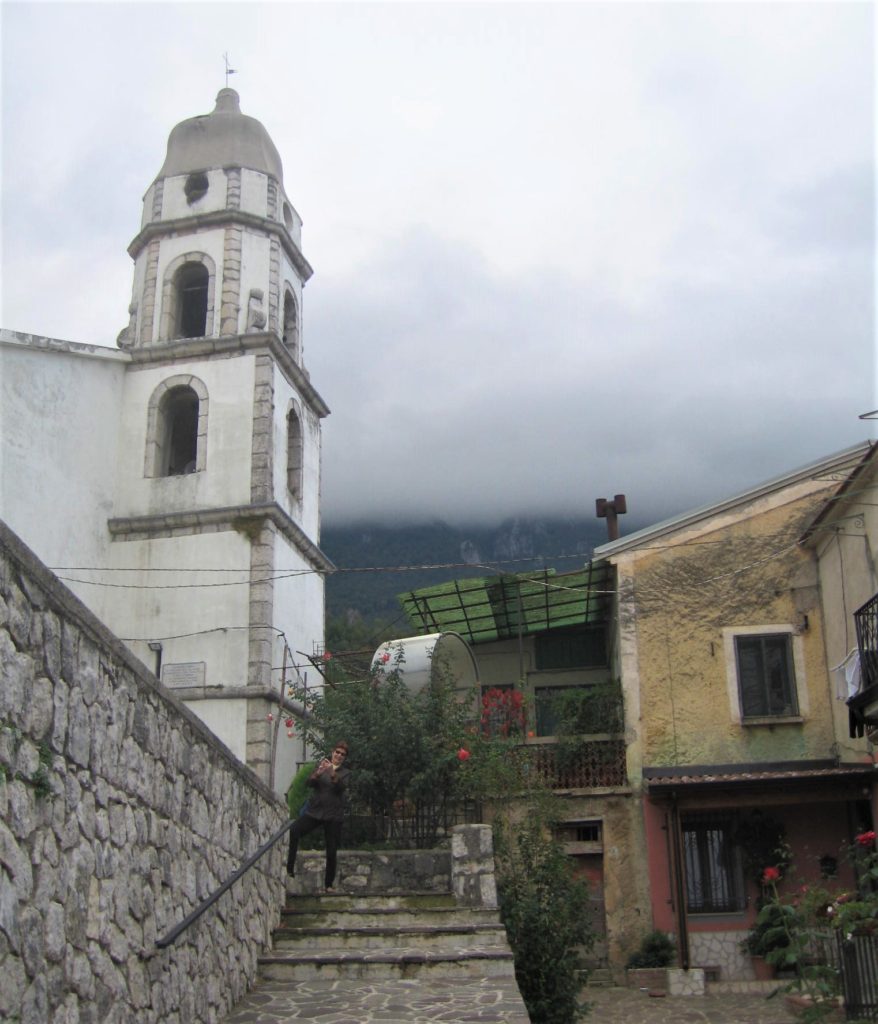 Chiesa San Giovanni Battista
---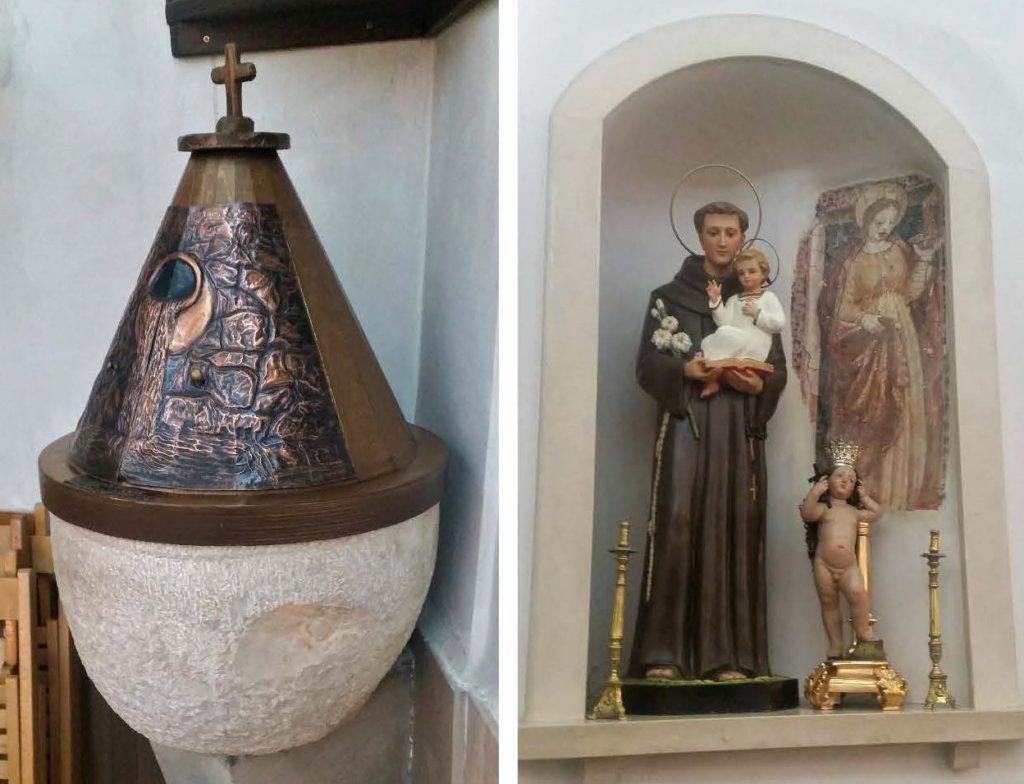 The old stone baptismal font with its new cover, and San Antonio and a recently exposed original fresco of Santa Lucia.
---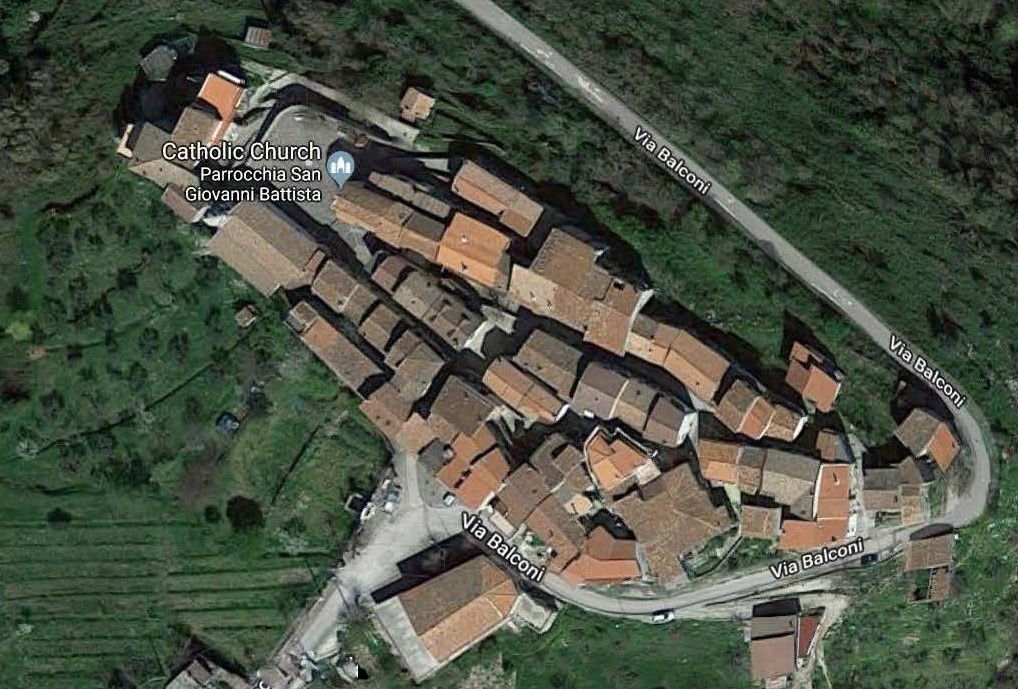 Terranova
---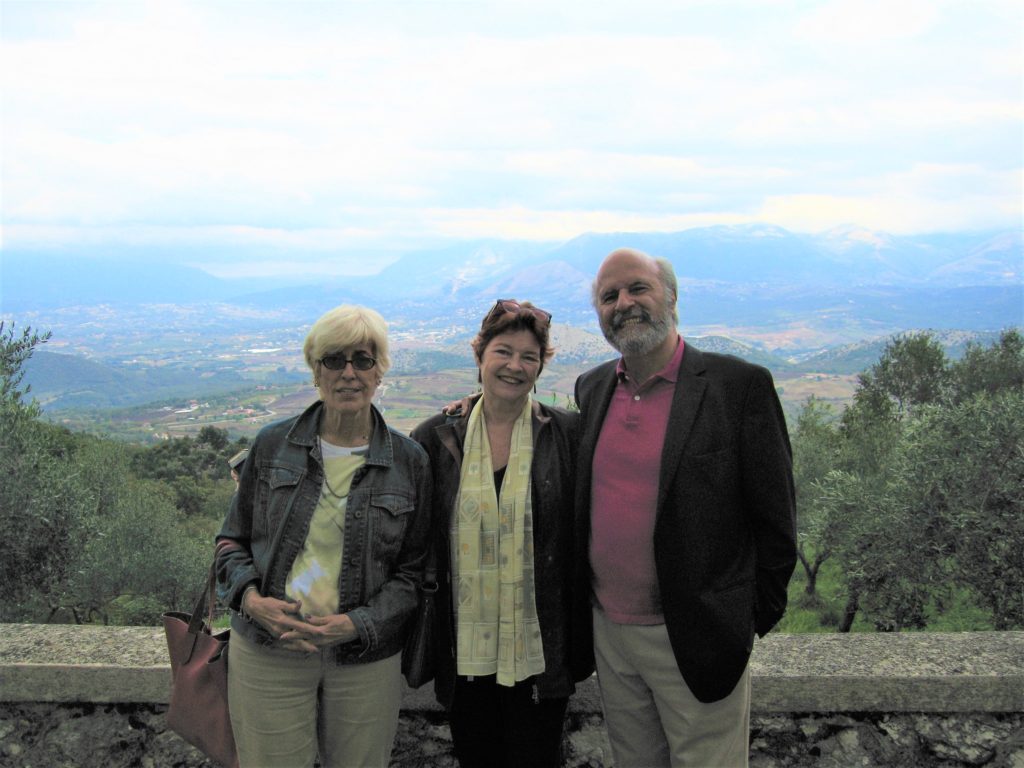 To be continued – Lunch at Si Ma Quant Sit and a chili-olive oil infusion.