Pork with Plums and Red Onions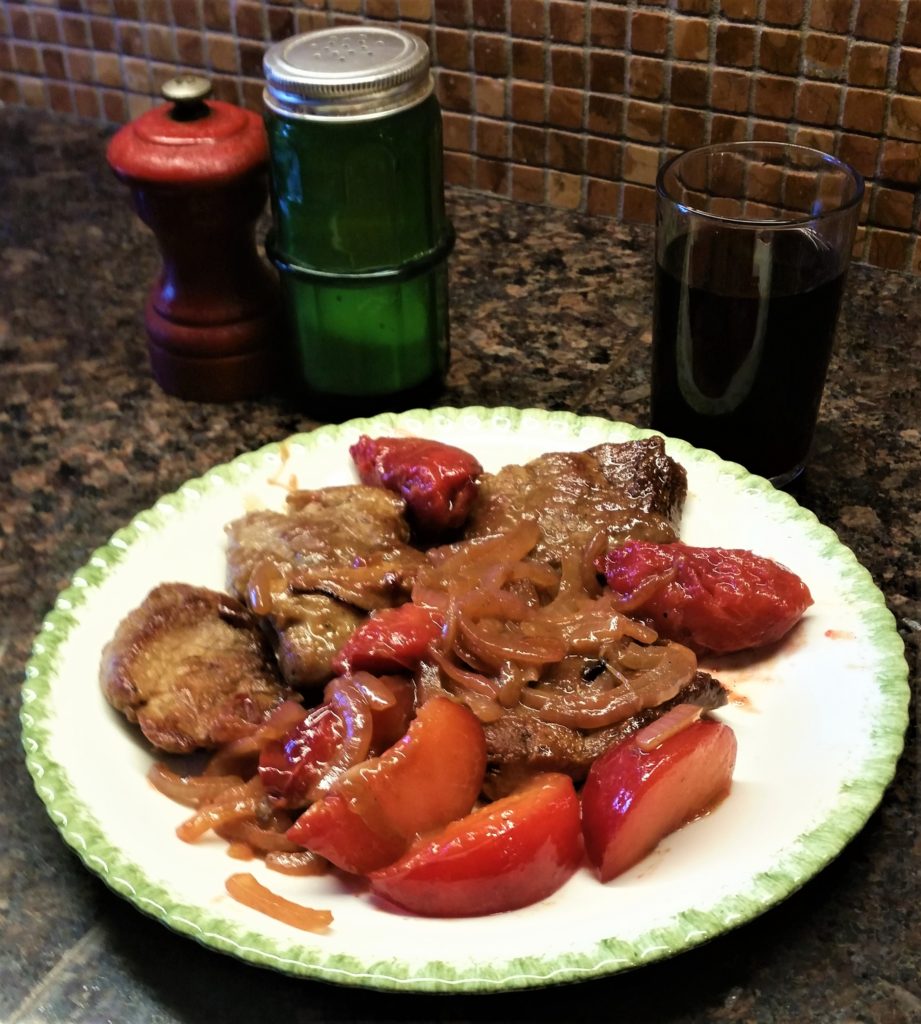 I got this one from Martha Stuart. It's quick, easy and very good.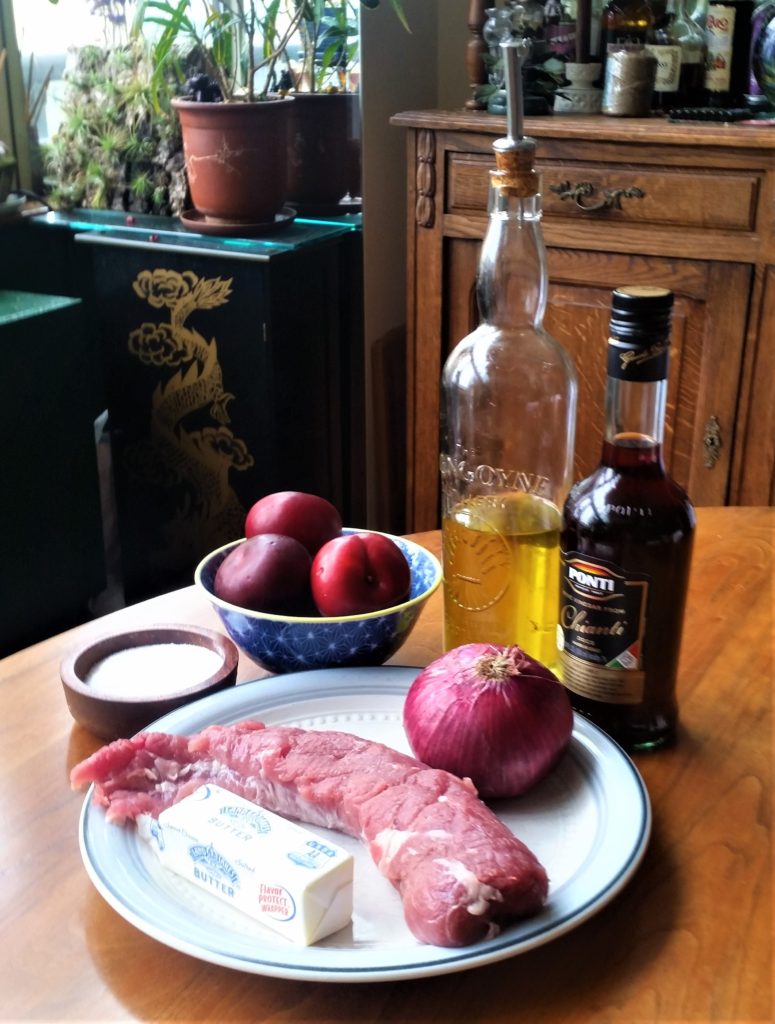 1 lb. pork tenderloin, sliced &  pounded thin

Salt

Olive oil

Butter

4 plums, cut into wedges

1 red onion, thinly sliced

1/4 cup red wine vinegar
Slice pork tenderloin in one-inch pieces. Put the pieces between two sheets of Saran Wrap and pound into 1/4 to 1/2 inch filets.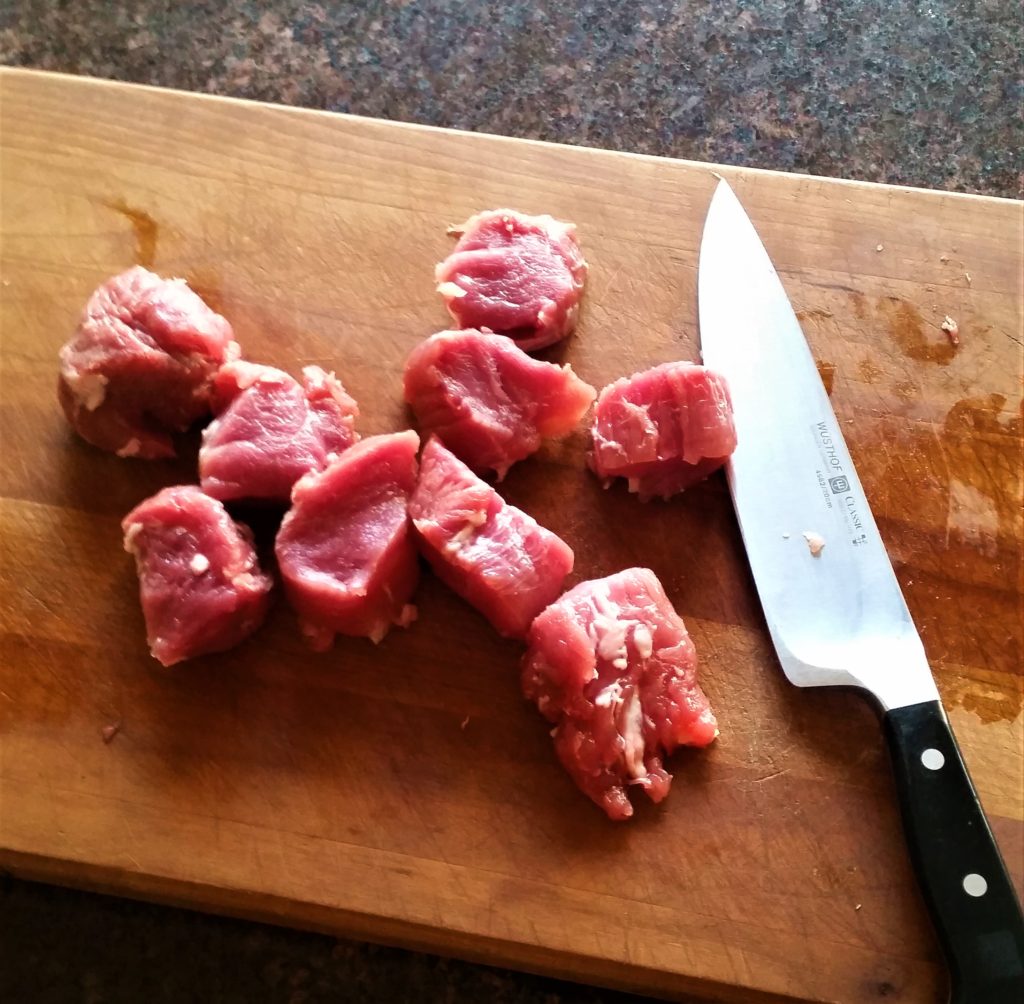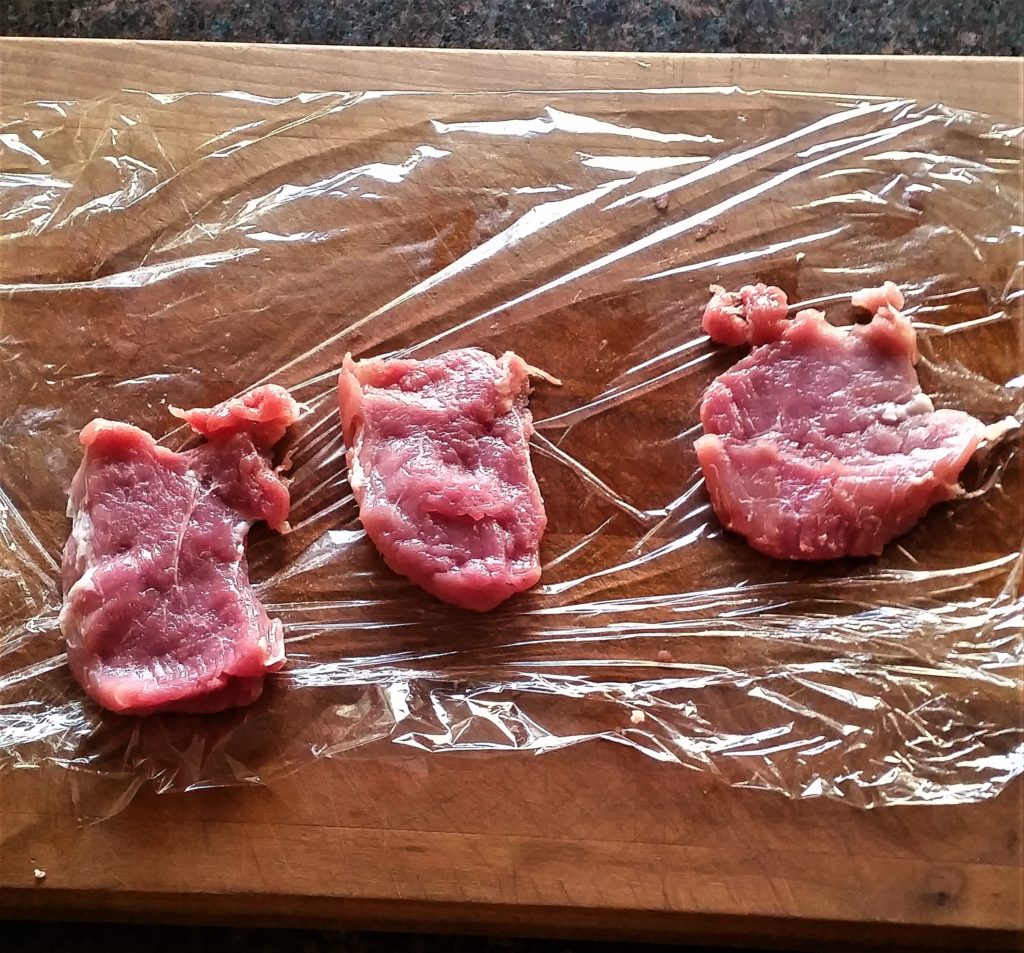 Season with salt and brown in olive oil and butter over medium-high heat and remove.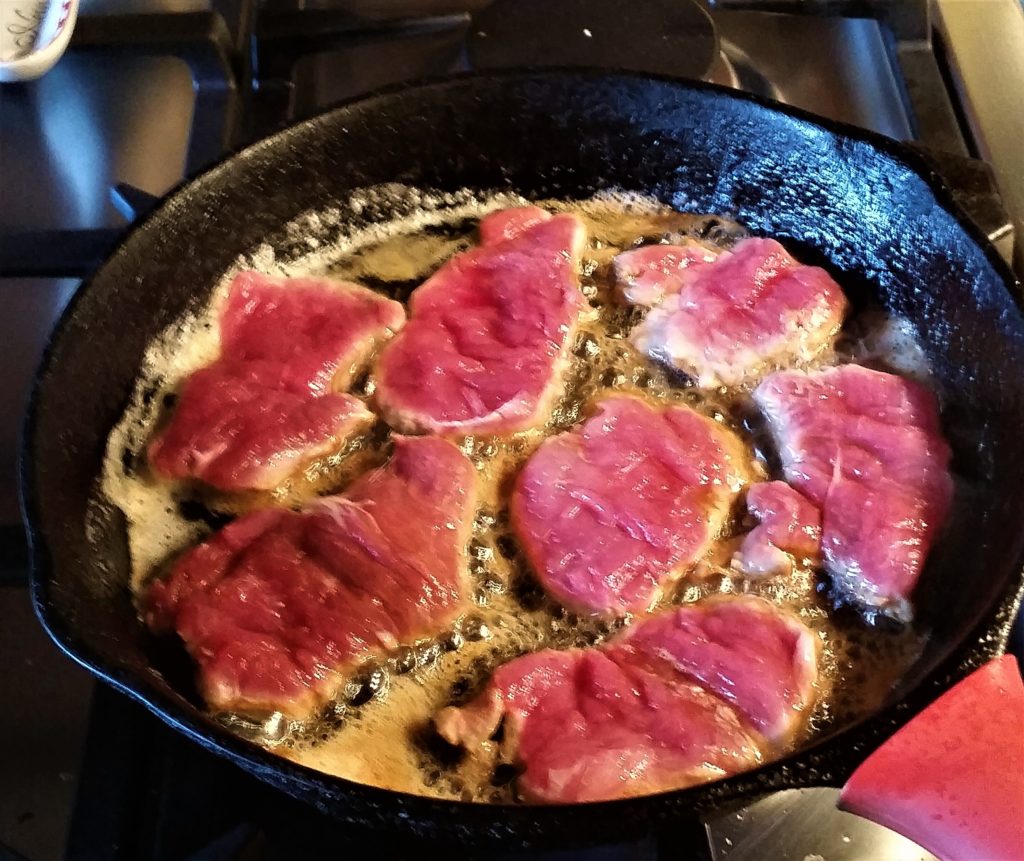 Sauté red onion over medium heat until soft and translucent then add plums.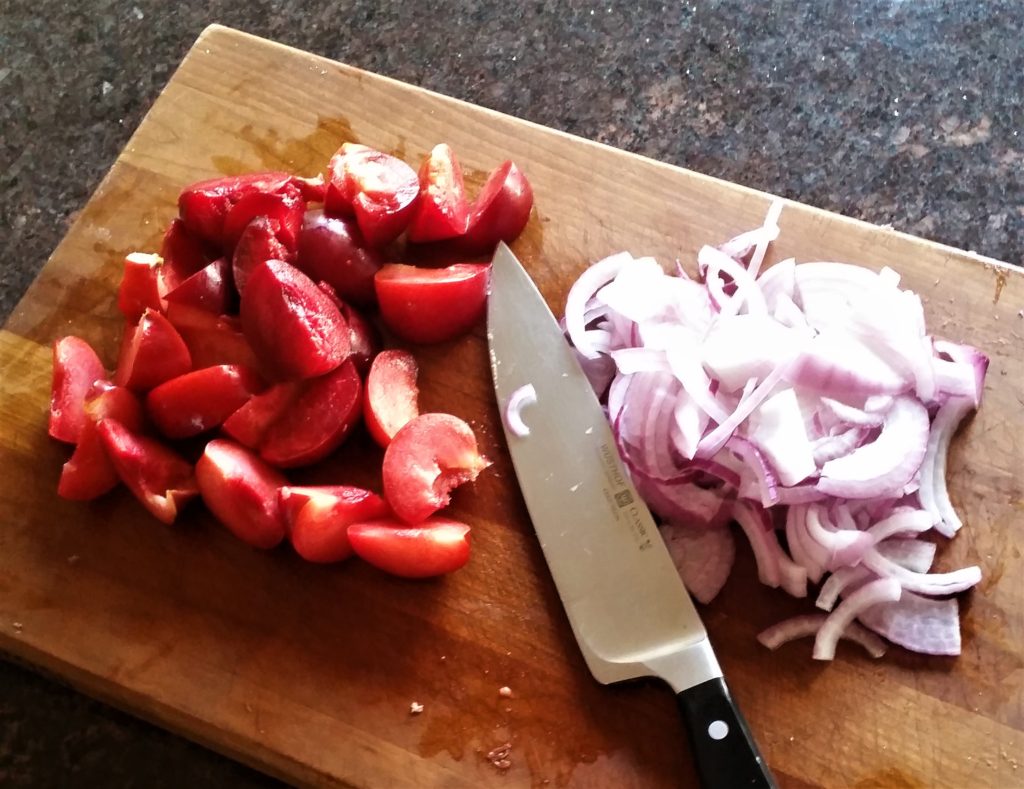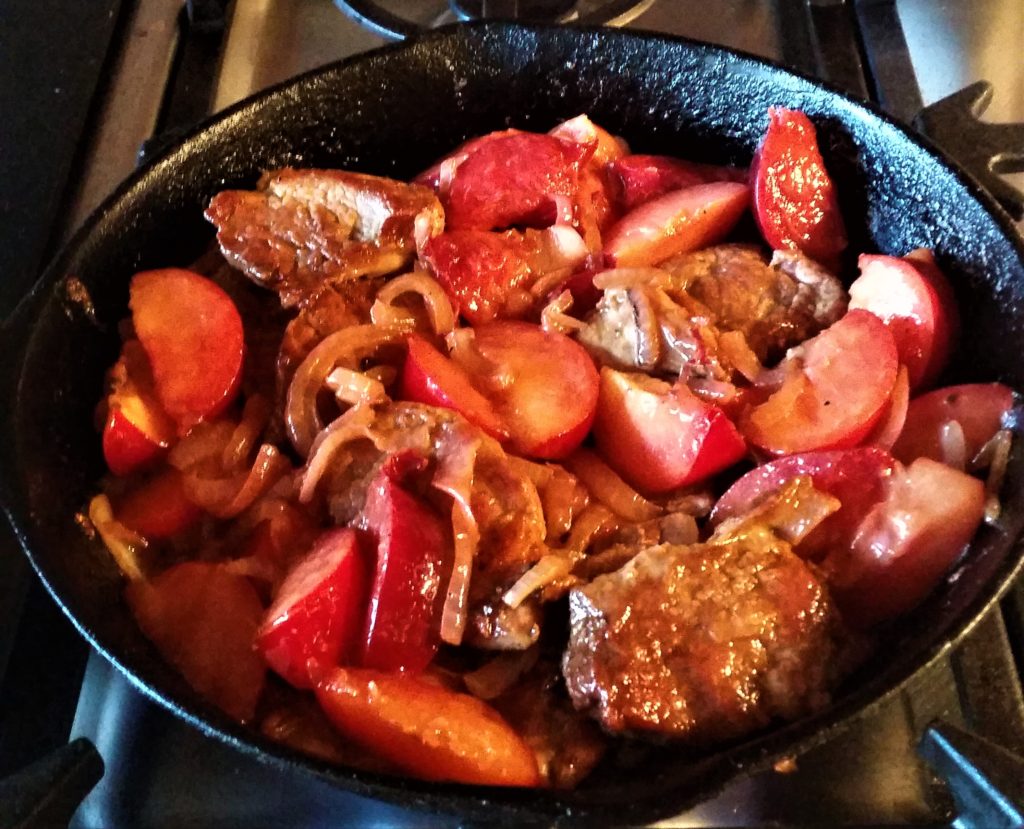 Add vinegar, a pat of butter and stir until bubbling. Return pork to pan and toss.
---