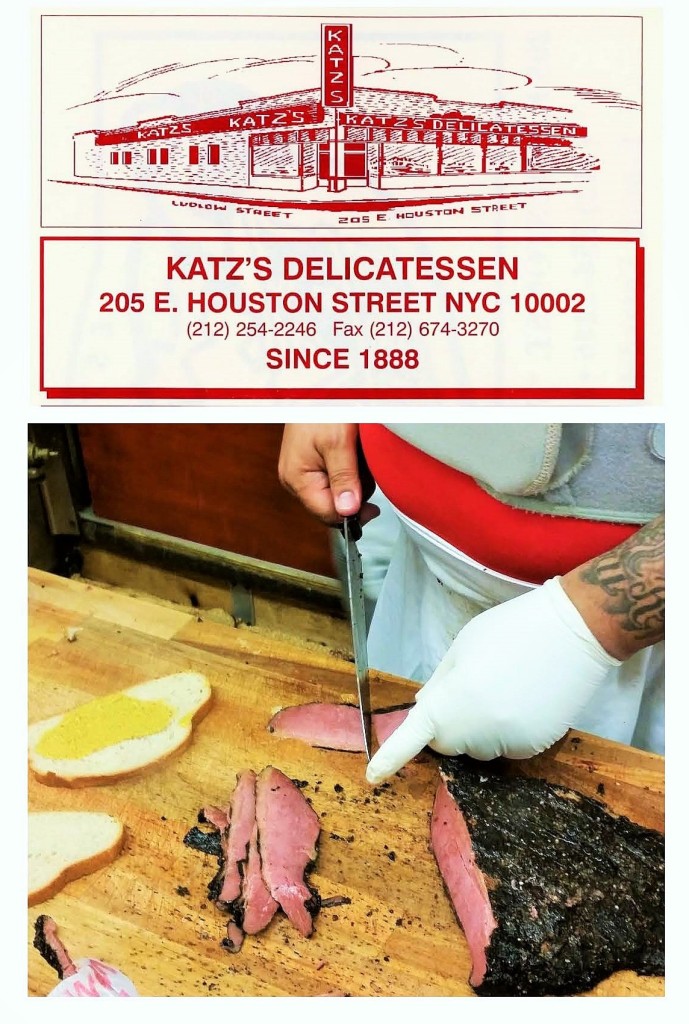 Bridget and I went to lunch at Katz's Delicatessen a few weeks ago on a Sunday. Bad idea – it's way too crowded on Sunday. Besides being crowded, we noticed two tour buses parked outside so the crowd included more than the usual amount of tourists. They didn't understand how the lines worked so instead of going to the confusion at the counters we got a table. We sat next to two women from Maryland who were on a food tour. They'd just come from Ferrara on Grand St.
When they ordered two chili dogs the waiter said, "Do you think you're at a county fair? I'll give you some more time to think about it and come back."
Chili dogs may have been on the menu but the waiter knew better. We ordered frankfurters with sauerkraut, pastrami on rye and Doctor Brown's – that got a smile of approval from of the waiter.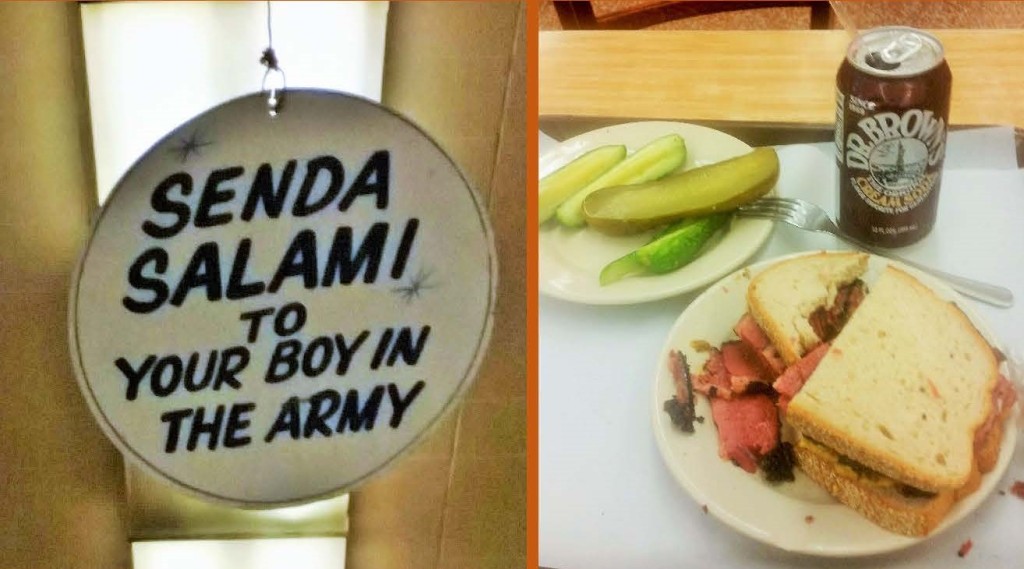 Maybe you saw "Annie Hall." Diane Keaton ordered a pastrami on white with lettuce tomato and mayonnaise. The waiter almost had a heart attack.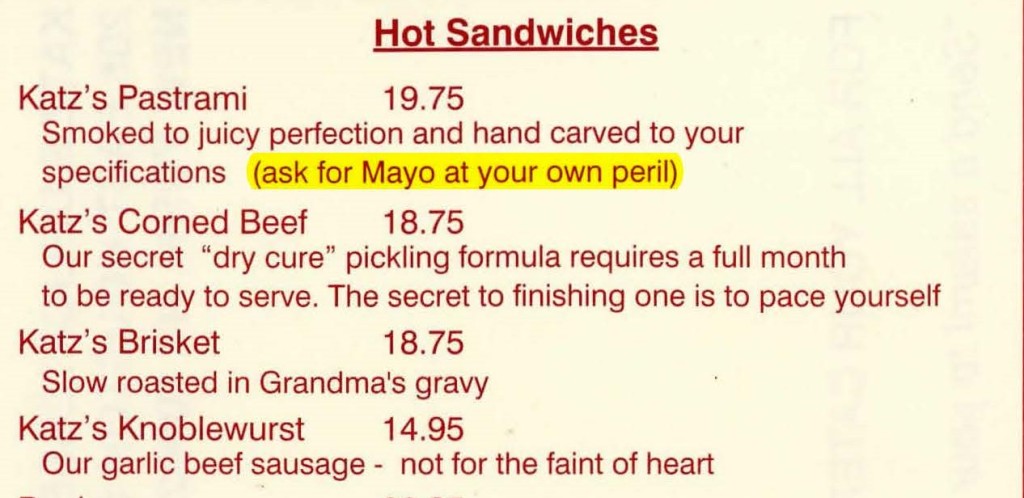 OK, it's not cheap. If you want cheap you don't have to go to Katz's. But if you want to have a good laugh, look at the Yelp reviews of Katz's. Most are 5 Star but you can sort them "lowest rated" first. The 1 Star reviews are ridiculous –
it was a mediocre tuna sandwich
they didn't have whole wheat toast
it hasn't been redecorated since the 70s
the man who made my turkey sandwich sent me to another counter for lettuce and tomato
Would you expect a  French restaurant to serve you sushi just because they have raw fish in the kitchen? No, it's not what they do.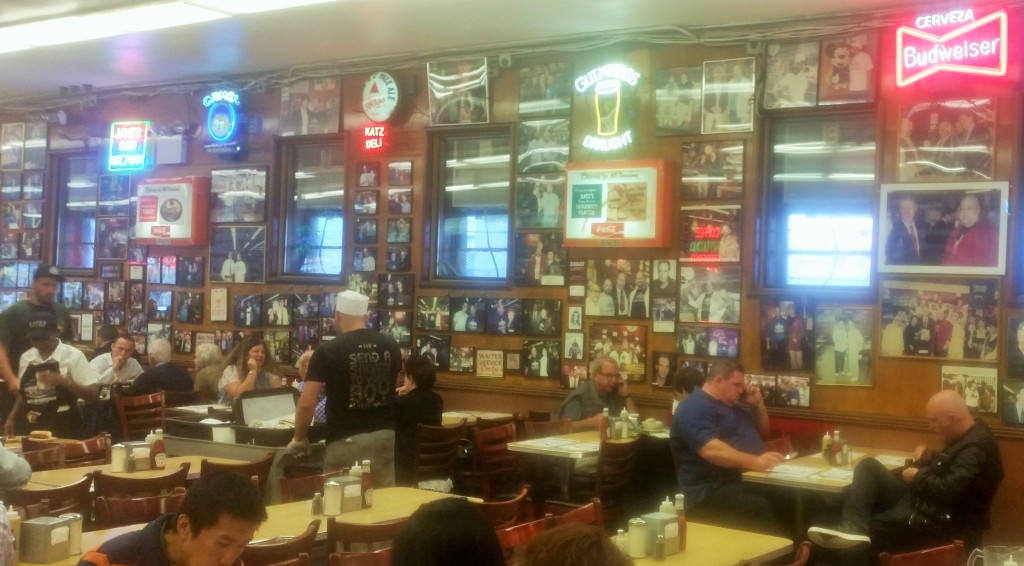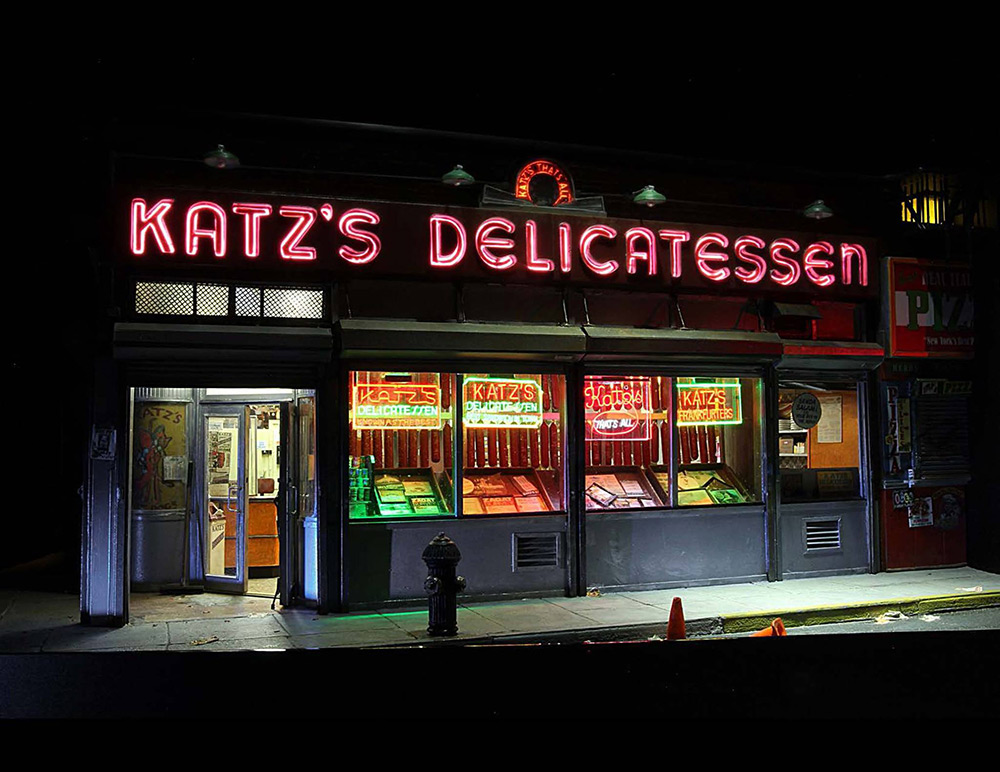 One more word about mayo – Milton Berle said "Everytime someone puts mayo on pastrami, a Jew dies."
You either got this post or you didn't. Don't be offended and maybe you can learn something you can use next time you go to a real deli.
click here for updated GALLERY