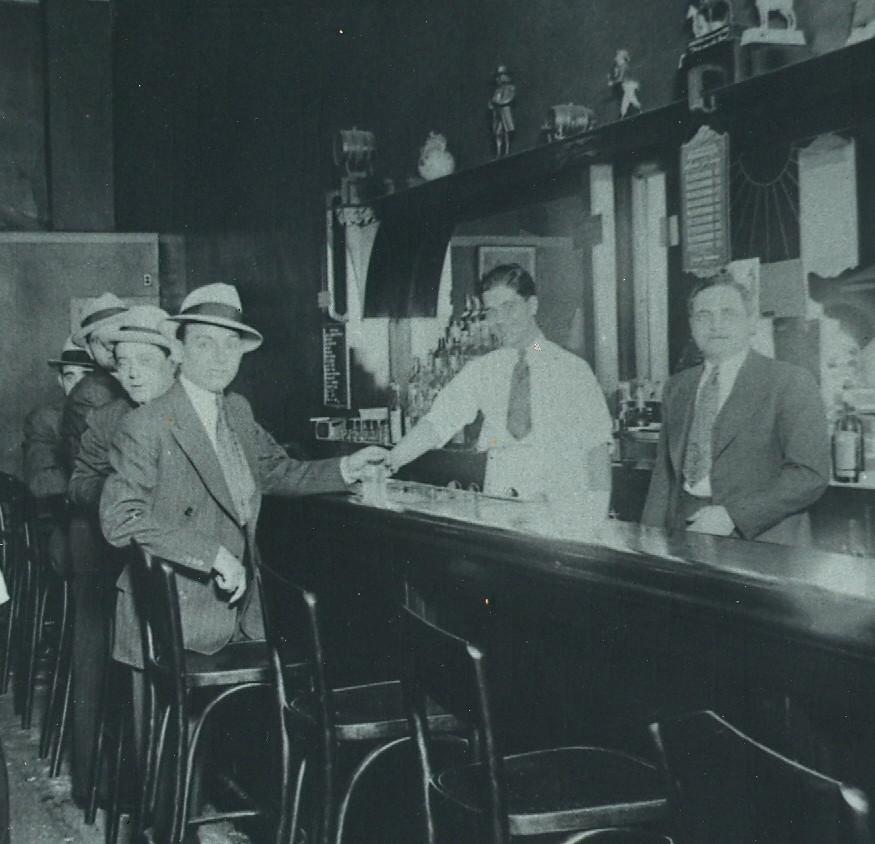 When my father was a young man he tended bar in various bars and restaurants in Greenwich Village. He developed a great Old Fashioned and passed the recipe on to me. That's him, Frank Iulo, in the white shirt at Jay's Bar on Houston Street.
Old Fashioned Cocktail
Lemon slice
Sugar
2 oz. Rye or Canadian
Put circular slice of lemon in the bottom of an old fashioned glass. Add 1 tsp sugar, a few dashes of orange bitters and muddle. Be sure to crush lemon skin to get oil. Add ice and Rye or Canadian and stir. Float a few dashes of Angostura on top.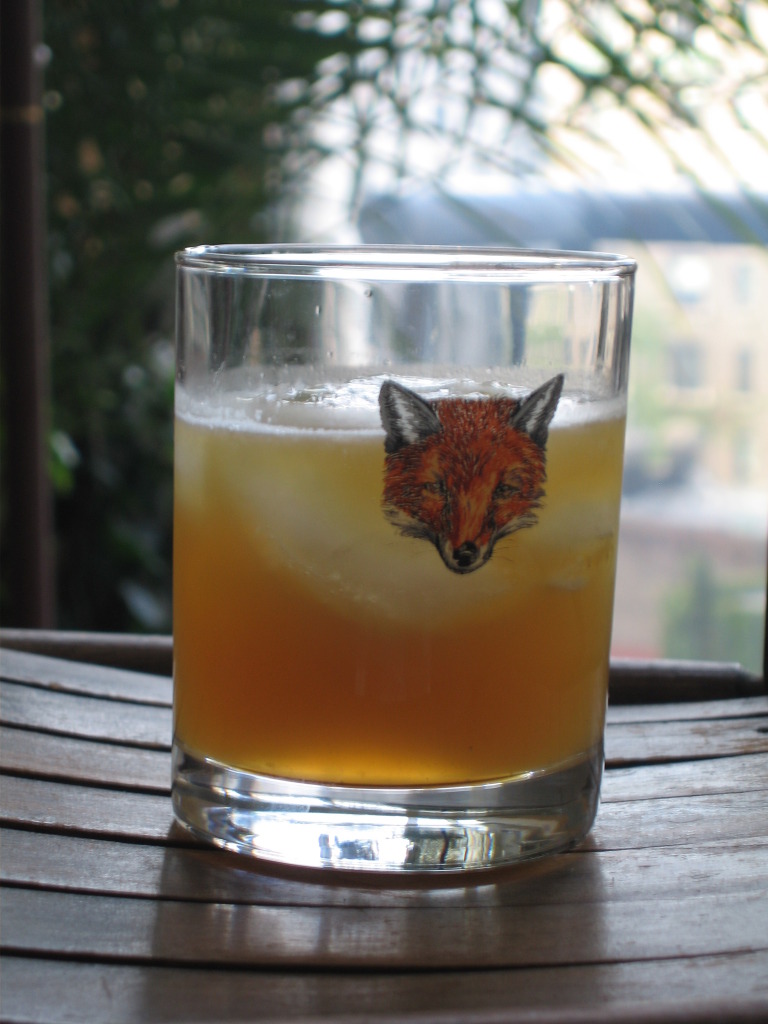 Statistics recorded with Counterize - Version 3.1.4