The Frying Pan – AS SEEN ON TV
I don't usually fall for those late night TV commercials, you know, the ones saying things like,  buy one, get one free, but wait there's more and, act now for free shipping. I once bought this pair of super special driving sunglasses. I actually bought one and got one free. They were supposed to cut glare, help you see through haze and a few other things. The first time I wore them a lens fell out. Then the ear-piece broke off of the second "free" pair.
But even after that, the Gotham Steel frying pan commercial got to me. There's this fast talking English chef, cooking all sorts of things with it. Trying to burn and scrape it, but nothing bad ever happens. Burnt food just slides off and nothing seems to damage the coating.  I saw the commercial a few times and I couldn't resist. I forgot about the lousy sun glasses and went on line and bought one. I felt a little stupid but, what the hell, $19.99 plus shipping and handling, it was worth a try.
About a week later it arrived in the mail.  It looked pretty good – solid and shiny. I started with something simple – hamburgers – and they were perfect. I've used it for other things since and it never let me down.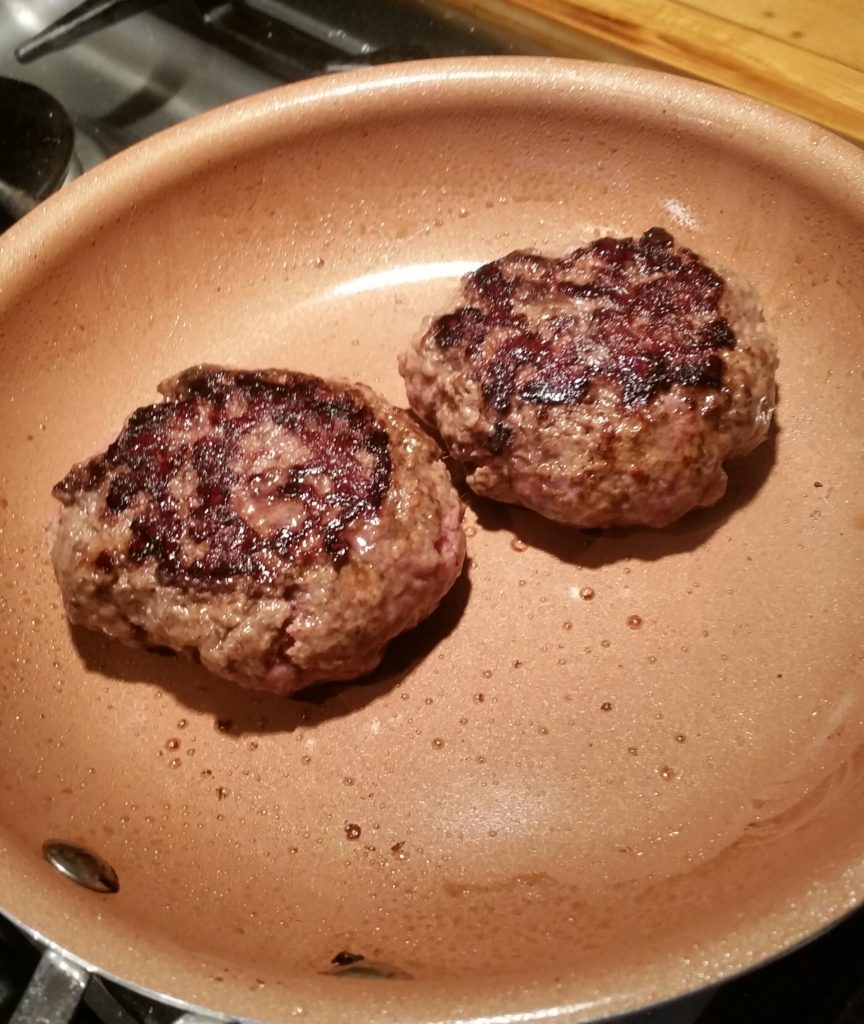 The pan was everything they said. Here's a screen shot from their site listing its "Features and Benefits" and you can see, it's even PTFE/FOA/PFOS FREE, whatever that means.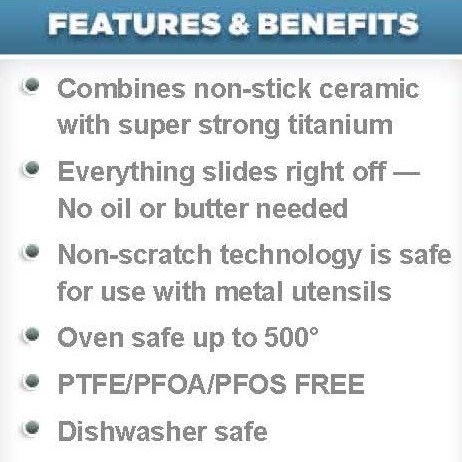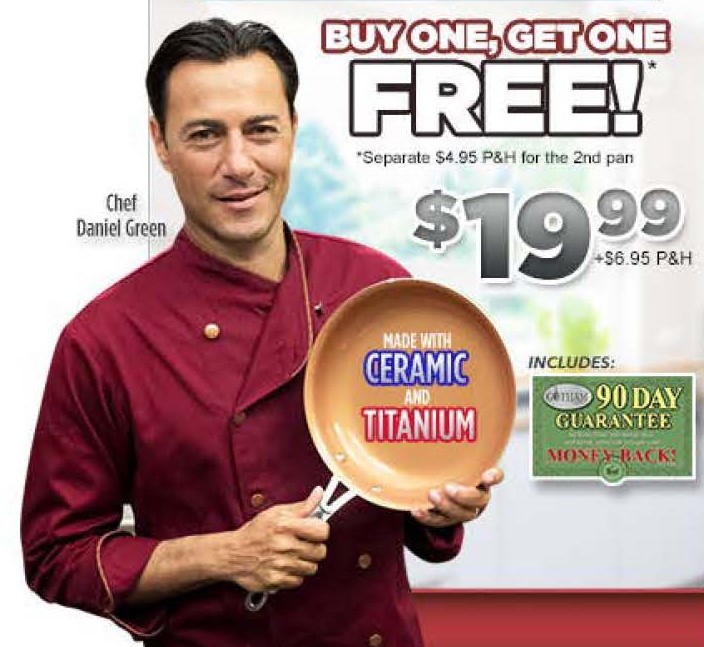 Click here for updated GALLERY II