Pasta with Parsley and Broccoli Rabe
This one is adapted from a Melissa Clark New York Times Wednesday Food Section recipe. It's quick. You can make the sauce in the time it takes to boil water and make the pasta.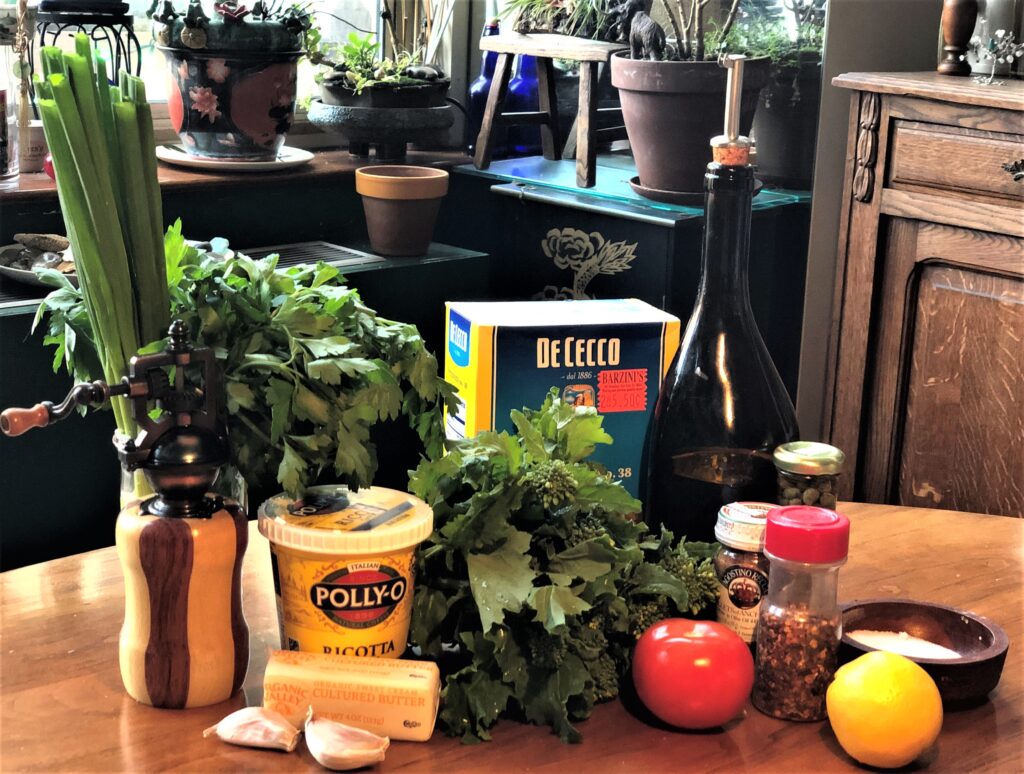 Ingredients:
1 lb. small pasta (ziti, rigatoni, etc.)
2 cups parsley, leaves and tender stems
10 anchovy fillets packed in olive oil, divided
1 small bunch scallions, white and green parts, chopped
2 tbsps. capers, drained
3 tbsps. olive oil, plus more for drizzling
2 large garlic cloves, finely grated
1 broccoli rabe, trimmed stems and cut into 1-inch pieces
½ cup chopped fresh tomato
2 tbsps. butter
¾ teaspoon grated lemon zest
Pinch of red-pepper flakes
Salt and black pepper
Ricotta, for serving
Cook the pasta in a large pot of salted water until almost done. Save one cup of the pasta water and drain the pasta.
While the pasta cooks, coarsely chop the parsley, 6 anchovy fillets, scallions, and capers all together and set aside.
In a large pot over medium heat, add oil, remaining 4 anchovies and half the garlic Cook, stirring, until anchovies start to dissolve.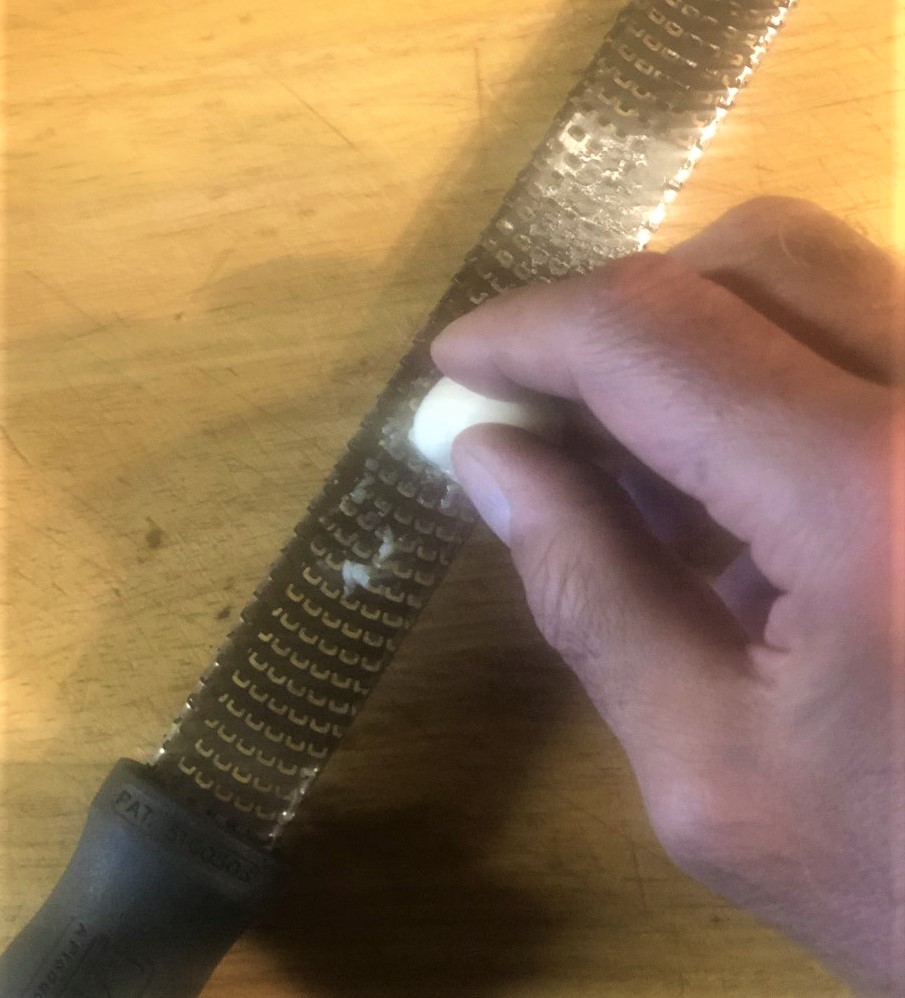 Add the broccoli rabe, tomato, about two-thirds of the parsley mixture to the pot. Add some of the pasta water and cook until the broccoli rabe is wilted and tender.
Add the butter, lemon zest, remaining garlic and red-pepper flakes. Toss until the butter melts then add the pasta and mix with the greens adding more pasta water if the mixture seems dry. Check for seasoning.
Remove to a serving dish and add and mix the remaining parsley mixture. Drizzle with olive oil, and serve with ricotta.

Click here for updated GALLERY III