Grilled Vegetables
If you have an outdoor grill – great. If not, a grill pan works fine. This method works with lots of different vegetables so be creative.
Ingredients:
1 eggplant
1 bell pepper
2 zucchini
1 onion
Salt and black pepper
½ tsp, cumin (optional)
Olive oil
Garlic
Balsamic vinegar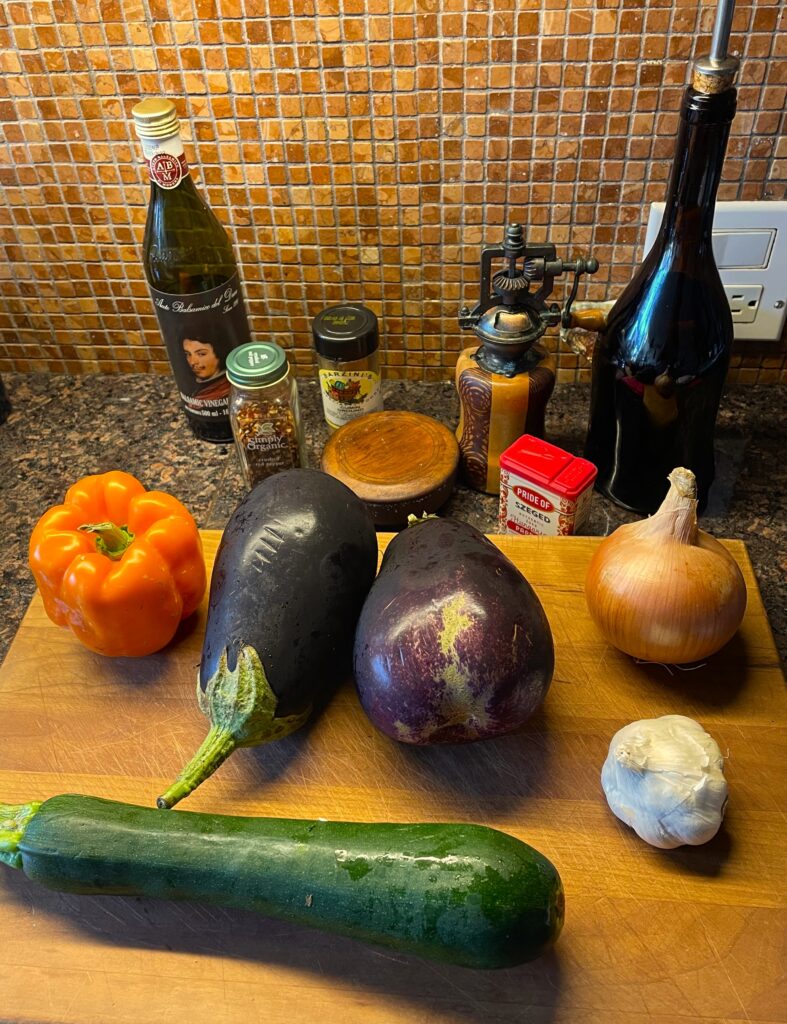 Cut the vegetables into convenient sized pieces. Toss them with salt, pepper, cumin, and olive oil.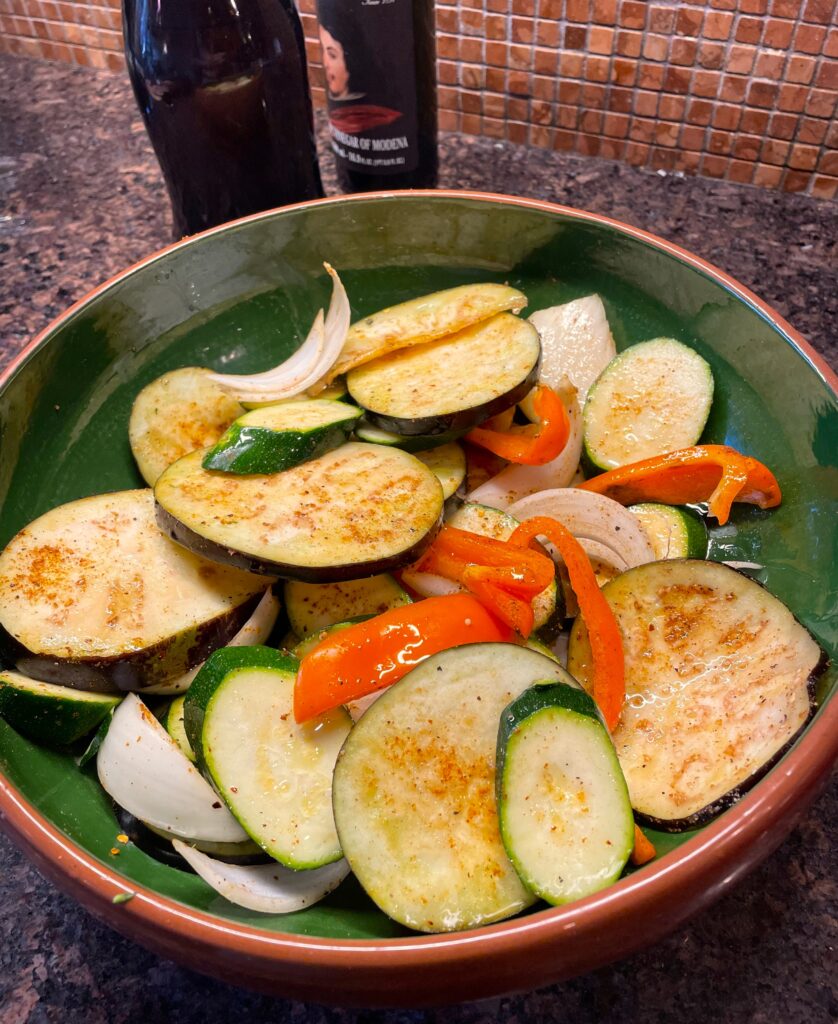 Lightly brush the heated pan with oil. Cook the vegetables, turning once. Get the grill marks on both sides.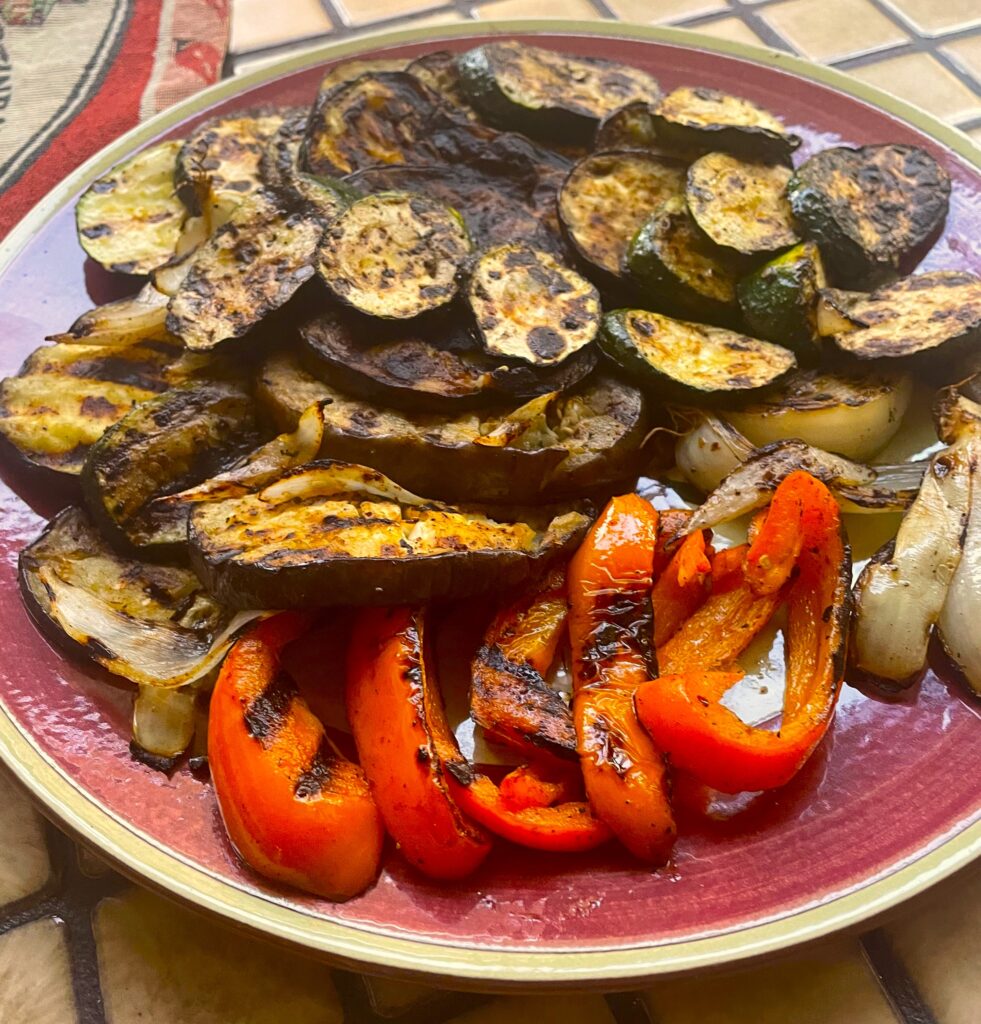 They're fine as is but if you'd like a simple dressing try this. Cut a head of garlic in half and wrap the two pieces in foil with two tablespoons of olive oil. Roast at 350o in a pre-heated oven for 20 minutes. When cooled, squeeze the cloves out of the sliced head into a bowl. Add balsamic vinegar and olive oil with a dash of salt and pepper and stir into a thin dressing.
Click here for updated GALLERY
Portfolio and Yelp