Tinned Fish
It's been around for a long time but suddenly it's become a thing – tinned fish. When I was growing up if I wanted a snack, I could always open a can of sardines, squid, or tuna. It's a very old way of preserving food. It doesn't need to be refrigerated, and isn't perishable until it's opened.
---
Here's an informative post from Epicurious –
The Can of Food That Makes Dinner Parties Delicious, Easy, and Insanely Fast
The easiest dinner party you'll ever throw is the one where all you do is make a few salads, open a few tins of fish and put out a few baguettes. The reason you aren't throwing this party already is because you think that tinned fish is cheap, acrid, odorous stuff that you'd never serve to company, much less yourself. But that line of thinking stops now. 
Click logo for full article – 

---
Tinned Fish Pasta
Here's a recipe that works with almost any type of tinned fish. I used sardines.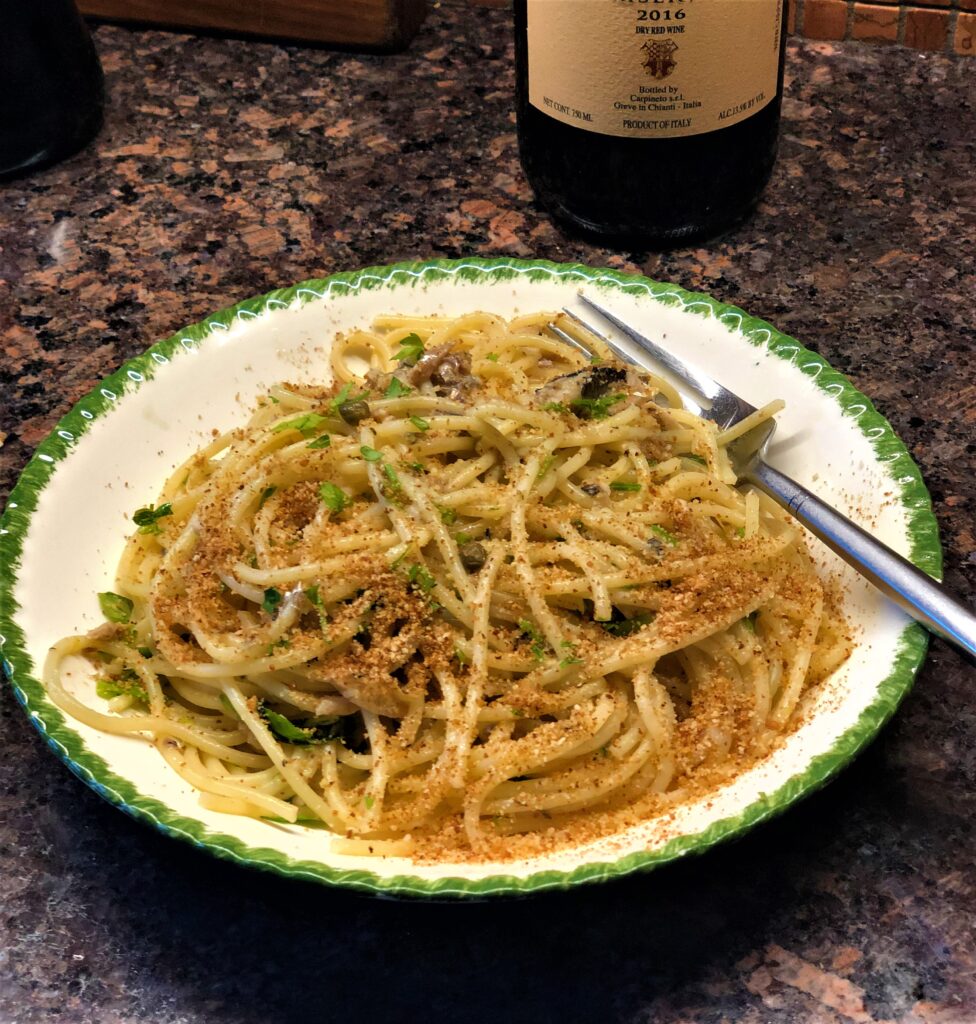 Adapted from Bon Appétit
Ingredients:
1 cup unseasoned toasted breadcrumbs
¼ cup. olive oil
2 finely chopped garlic cloves
2 cans sardines packed in olive oil
1 tsp. lemon zest
2 tbsp. lemon juice
1 tbsp. chopped capers
Salt and black pepper
1 lb. spaghetti or linguini
Chopped parsley for serving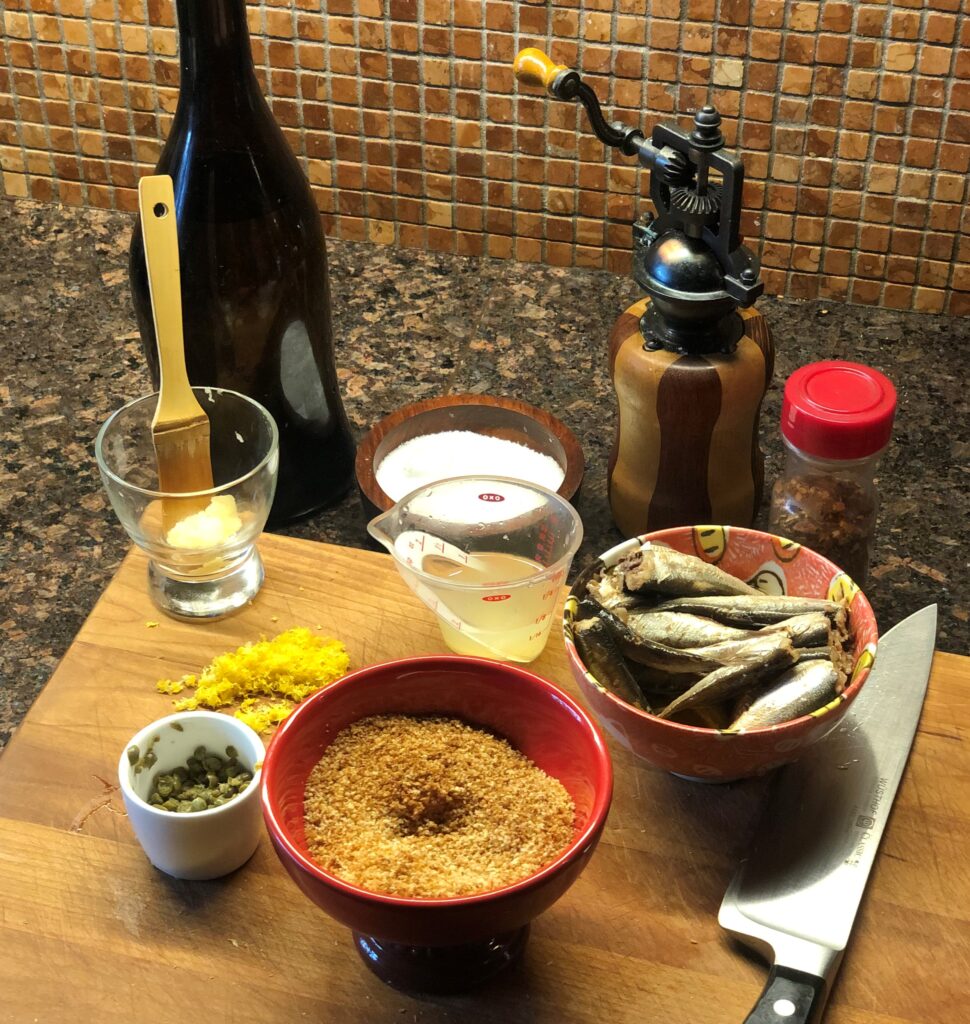 ---
Lightly sauté the garlic in olive oil in a small pan until it's fragrant. Don't let it brown.
---
Put the garlic and oil it cooked in, sardines, lemon zest and juice, capers, salt, and pepper in a heat proof bowl. Place the bowl on top of a pot of boiling water to gently heat the ingredients. Remove the bowl and cook the pasta in the same boiling water.
---
When the pasta is done add it to the bowl with 1 cup of the pasta water and the parsley. Mix and serve with a sprinkling of the toasted breadcrumbs.
Click here for updated GALLERY
Portfolio and Yelp