Beef and Ginger
Once all the slicing and chopping is done this is a quick meal. If you've got a wok, use it. If not, a large frying pan will work. If you can't find 'toasted' sesame oil for the marinade, use olive oil.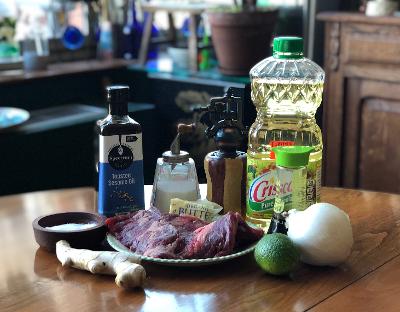 Ingredients:
1 lb. skirt steak, trimmed, sliced against grain into 1/4 inch strips
1 tsp. sugar
1 tsp. toasted sesame oil
1 tsp. plus 1 tbsp. soy sauce
1 tsp. kosher salt
2 tbsp. vegetable oil
1 medium Vidalia onion sliced into 1/2 inch rounds
3 inch piece of ginger, peeled and thinly sliced
Black pepper to taste
3 tbsp. room temperature butter
1 tbsp. lemon juice
In a bowl, toss ingredients 1 to 5 and let sit at least 20 minutes. Place the vegetable oil in a large skillet over high heat. Add the steak in a single lawyer, cook about 2 minutes until the edges a lightly browned.


Turn the steak over and add the onions, ginger, black pepper, and 1/3 cup of water. Cook, tossing until the onion wilts.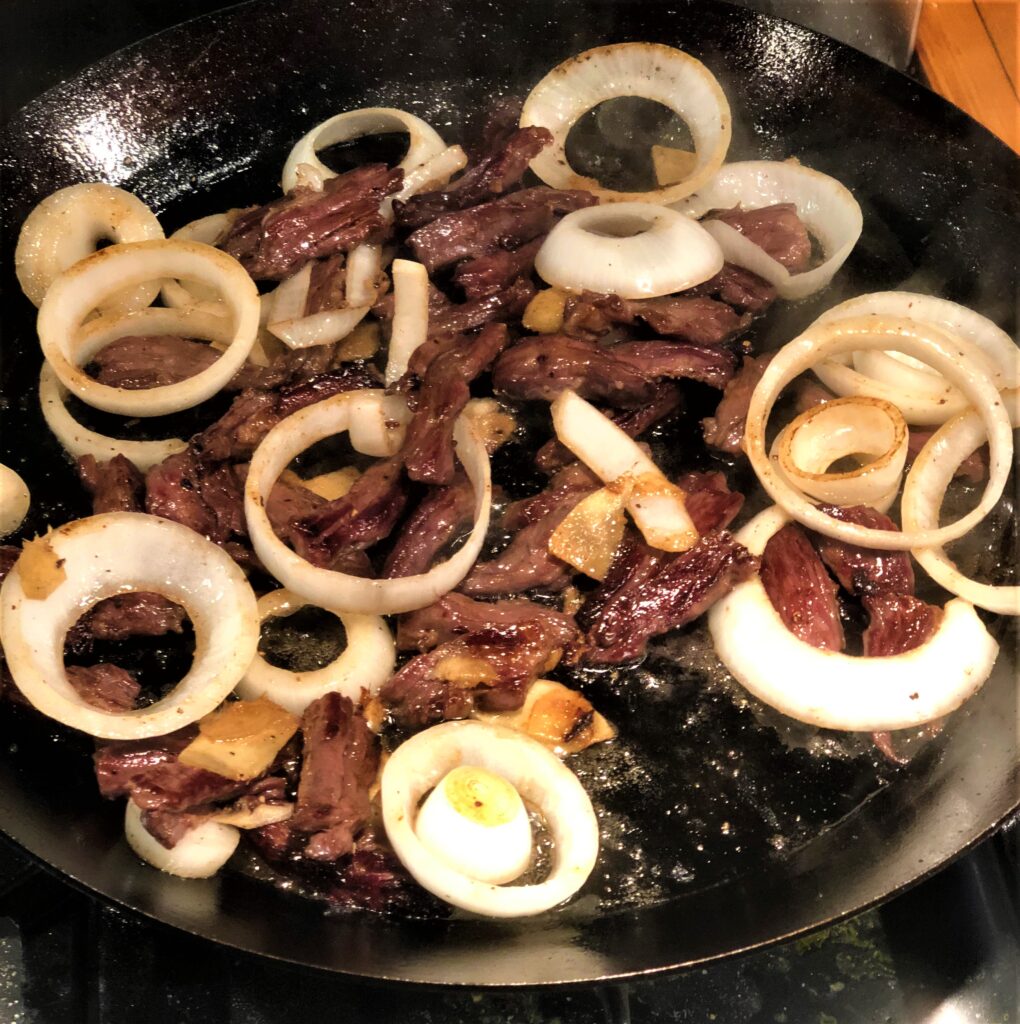 Turn off the heat and add the butter, lemon juice, and the remaining 1 tbsp of soy sauce. Stir until everything is coated with the sauce. Serve with rice.

Click here for updated GALLERY
Portfolio and Yelp