Pasta e Ceci Stew
Pasta e Ceci stew is a Roman recipe. It's sort of a vegetable stew with pasta. You can use any kind of greens you like – Swiss chard, escarole, even kale. I'm using a mix of arugula and spinach.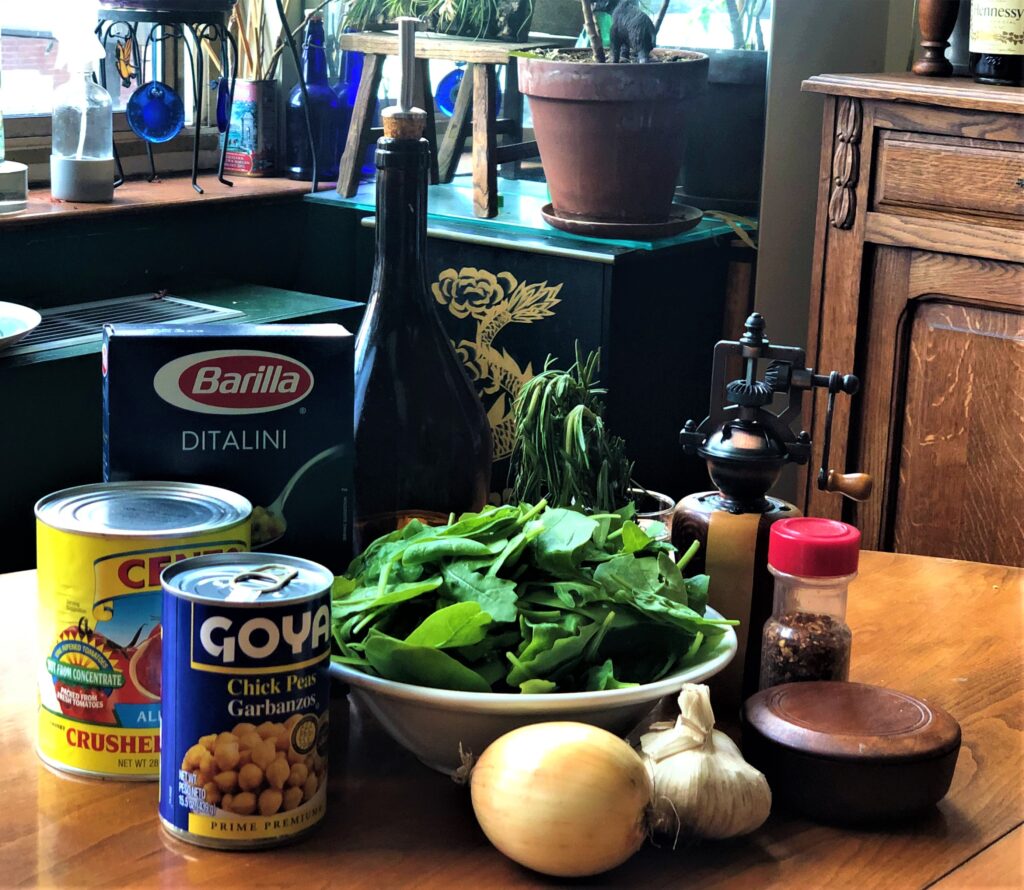 Ingredients:
1/4 cup olive oil
1 medium onion chopped
Salt, black and red pepper to taste
2 tsps. finely chopped rosemary
2 minced garlic cloves
1 cup crushed tomatoes
1 – 15 oz. can of chickpeas, rinsed
1 cup ditalini
4 cups chopped greens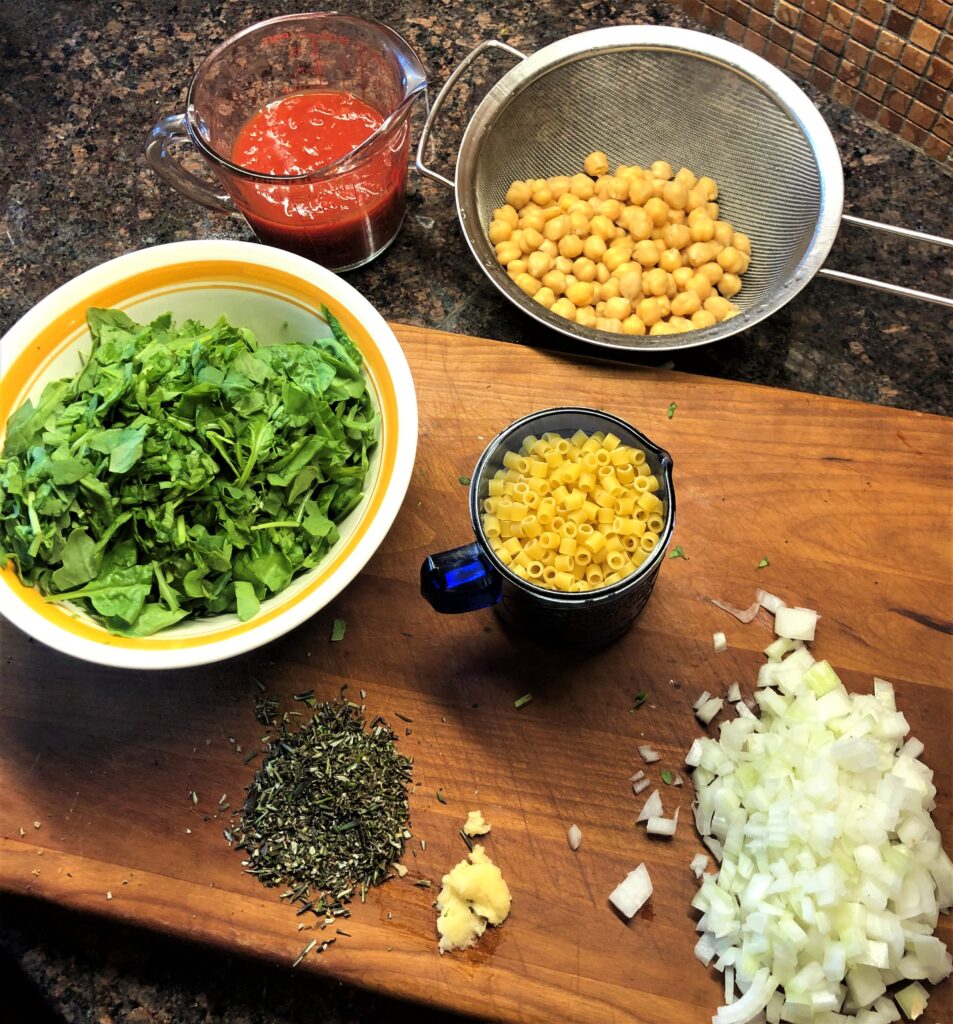 Lightly sauté the onion in oil in a large pot. Season with salt and pepper. When the onion starts to soften add the garlic and rosemary. Cook for 2 minutes. Add the tomatoes and chick peas. Crush about a half cup of the chickpeas with a spoon to thicken the stew.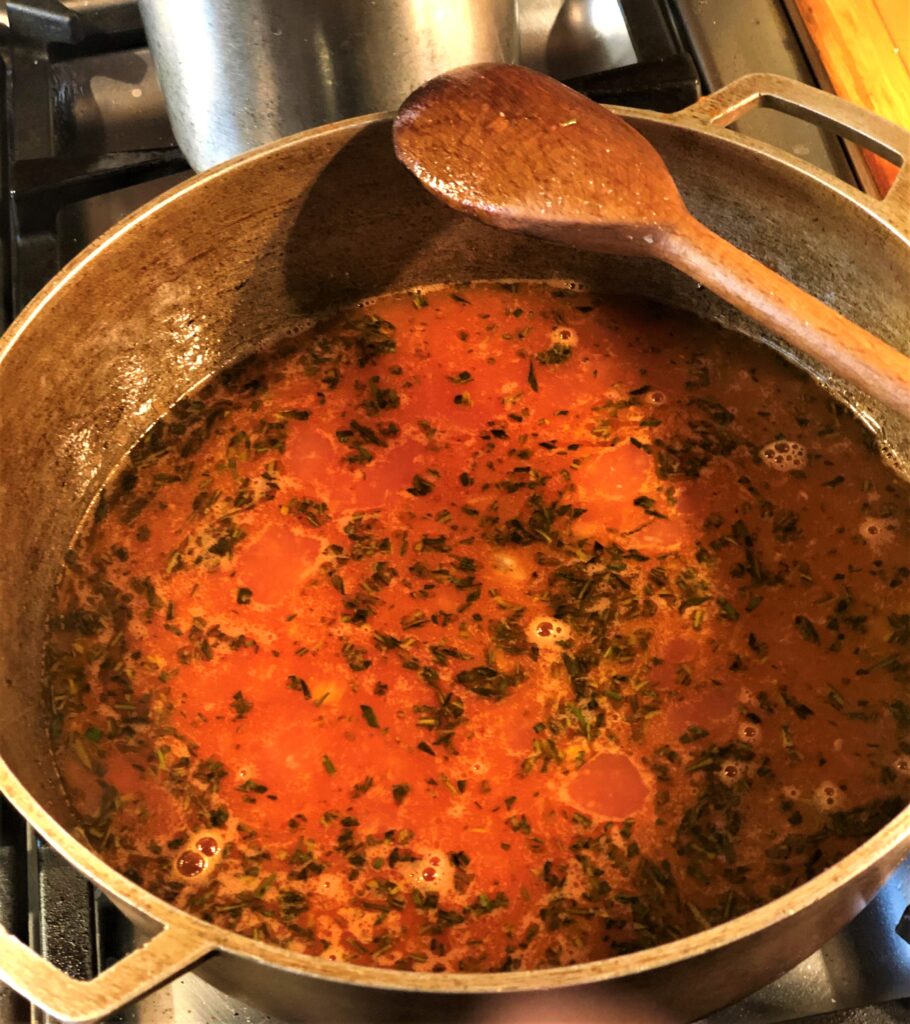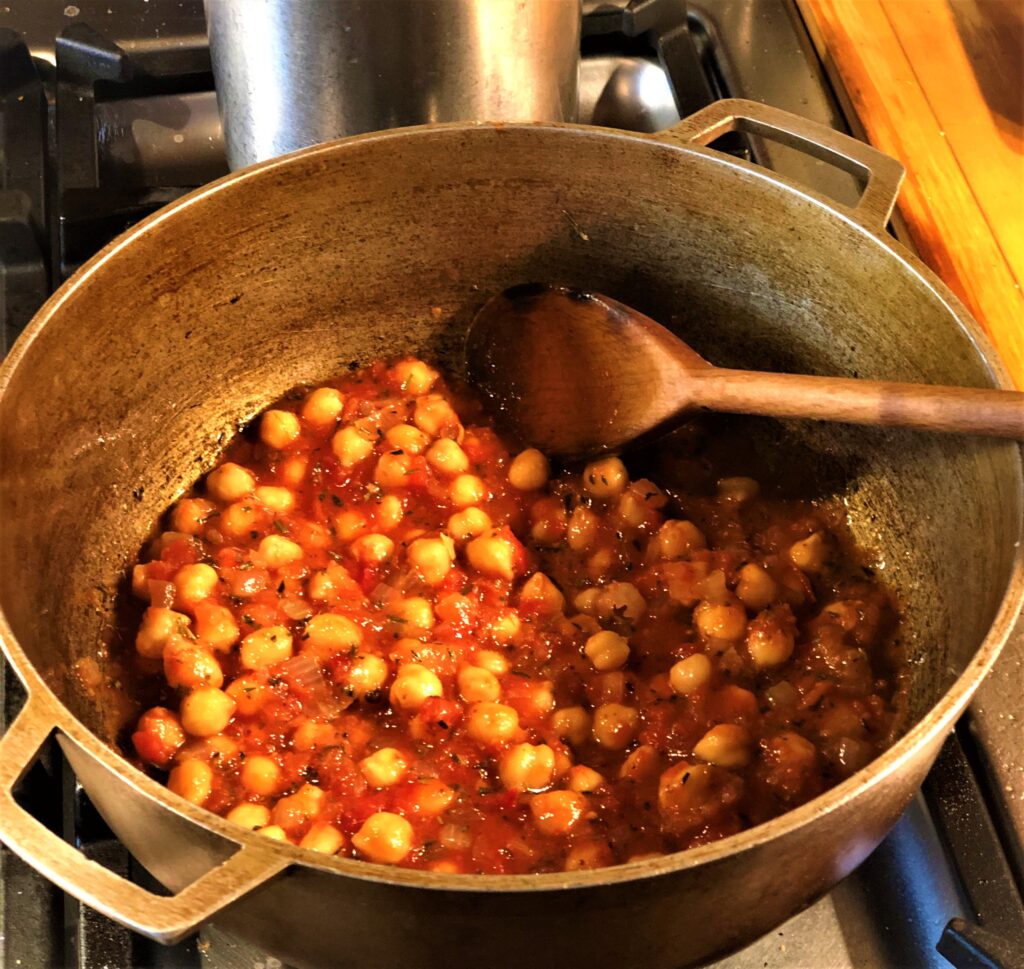 Add 3 cups of water and bring to a boil. Add the pasta, stirring often. Ditalini has a way of sticking to the bottom of the pot . After the pasta absorbs the water you may want to add some more if you'd like it soupier. Add the greens and stir. They'll cook in a minute. Serve with grated cheese and a drizzle of olive oil.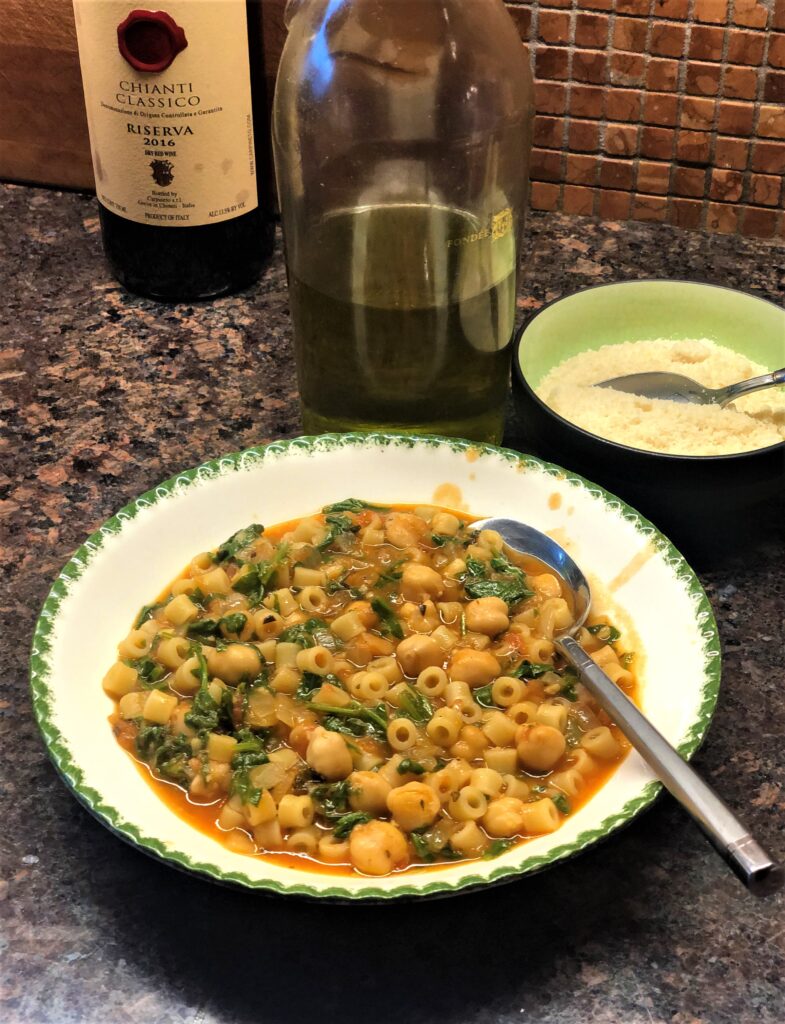 Click here for updated GALLERY
Portfolio and Yelp