Trattoria il Gusto Wine Bar
After almost 3 months of not eating in a restaurant they've finally begun to reopen. We went to one of our neighborhood favorites, Trattoria il Gusto Wine Bar. Even with our masks on the waiters and the manager recognized us when we arrived. We were all glad to see one another after so long. Rather than paper and ink the menu was electronic. And water was served in individual sealed bottles. The only seating (tables 6 ft. apart) was outside but the weather was great so no problem there. They always had a partially enclosed outdoor seating, but they added more tables right up to the curb. The City relaxed its outdoor seating regulations for restaurants.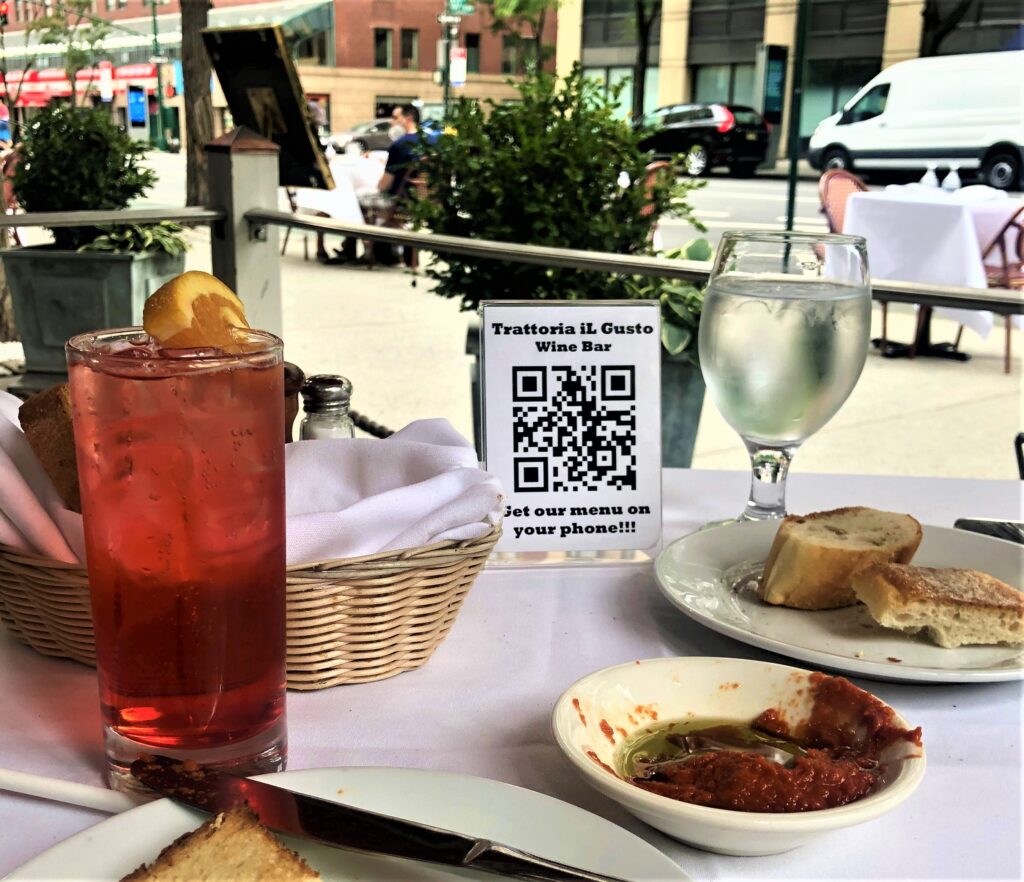 The Digital Menu
---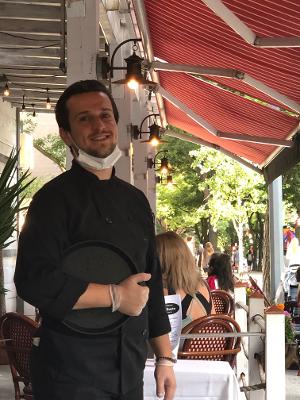 Gus lowered his mask for a photo.
---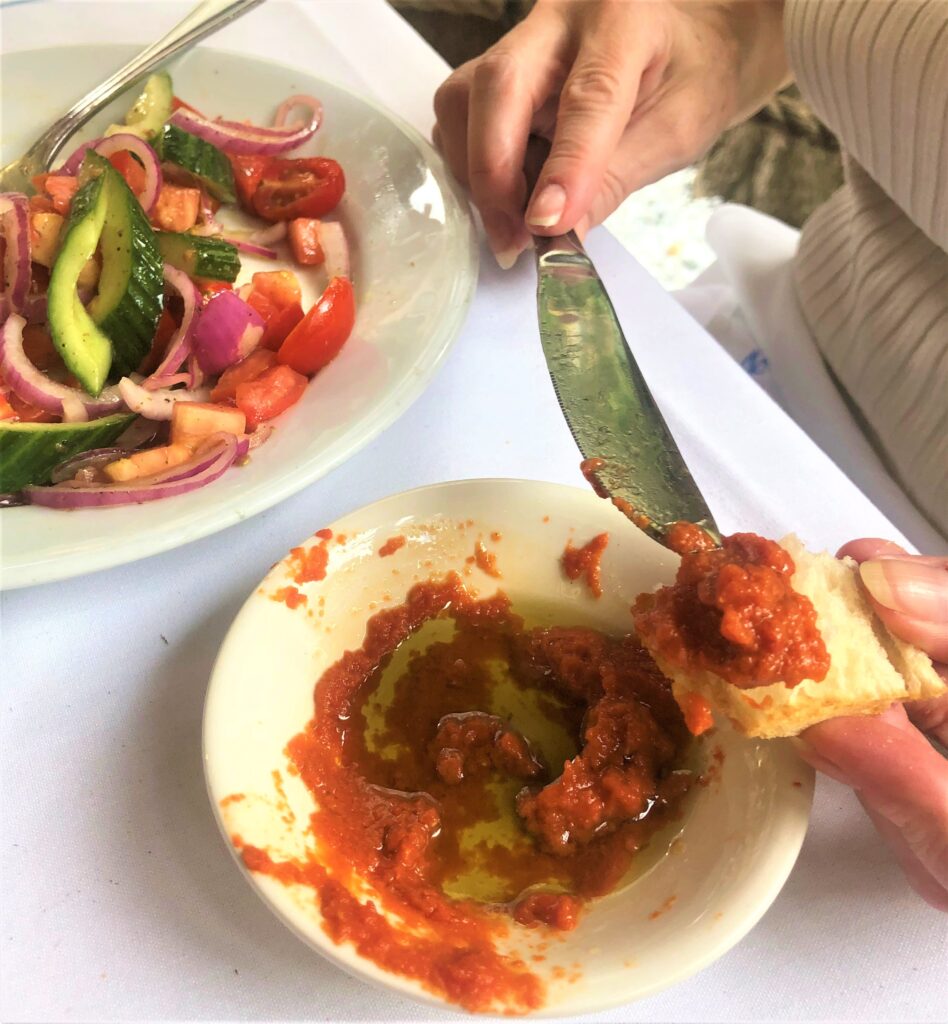 Tomato spread – better than butter.
---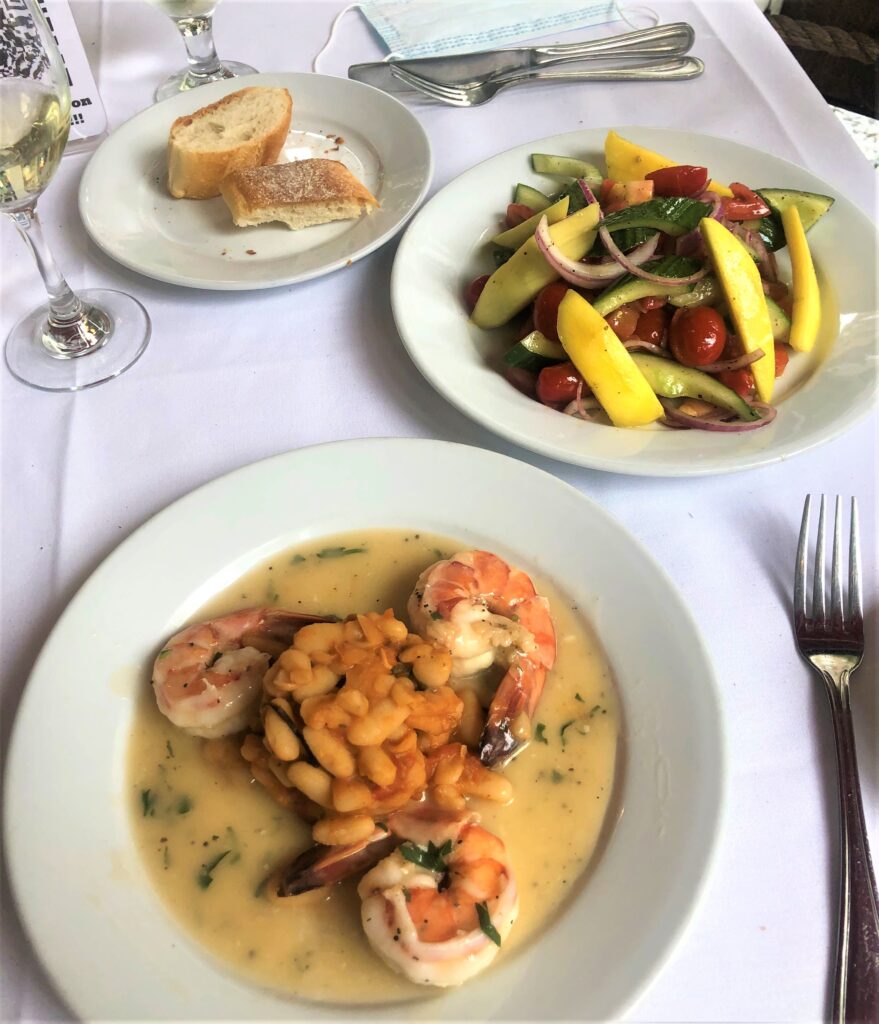 Appetizers
---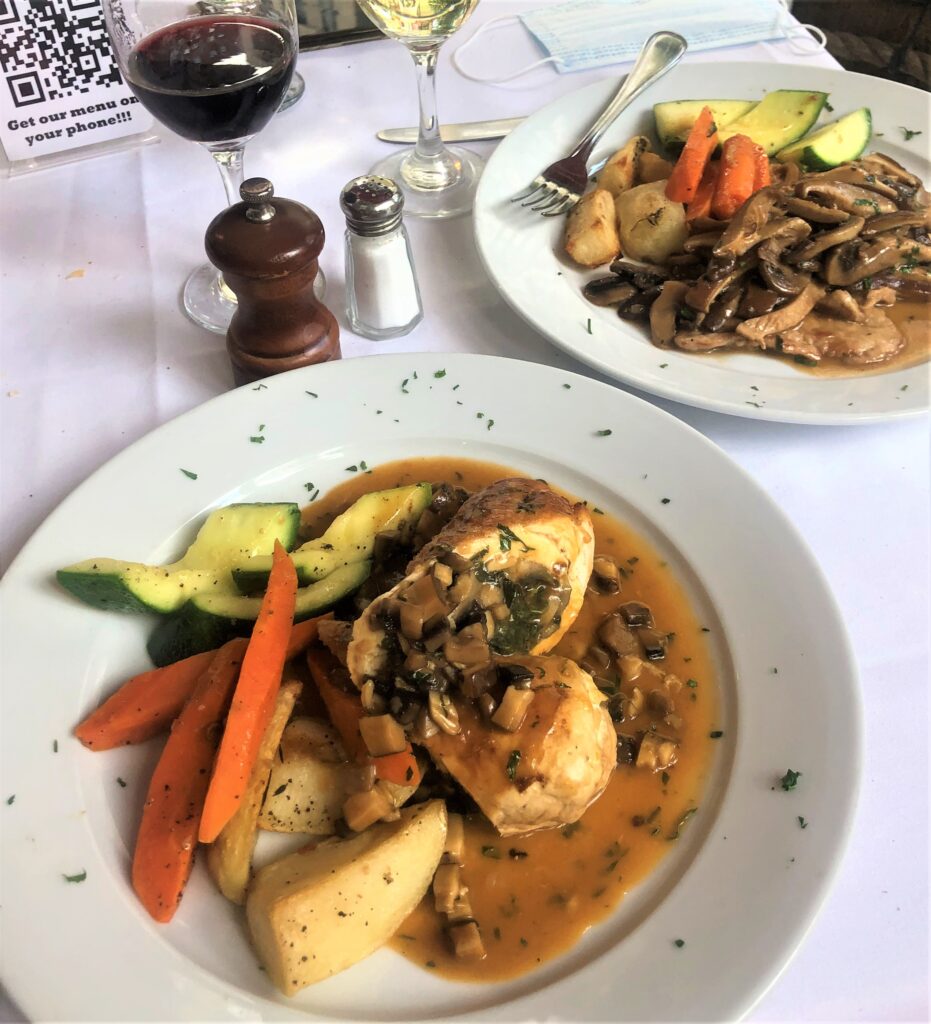 Entrées
---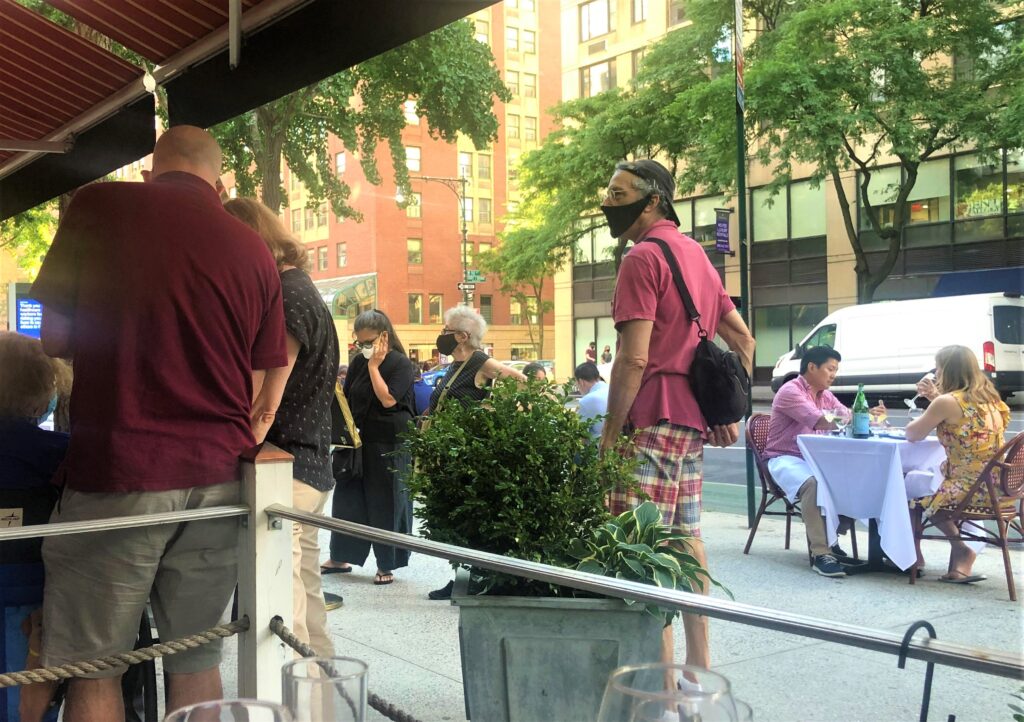 Waiting for tables.
---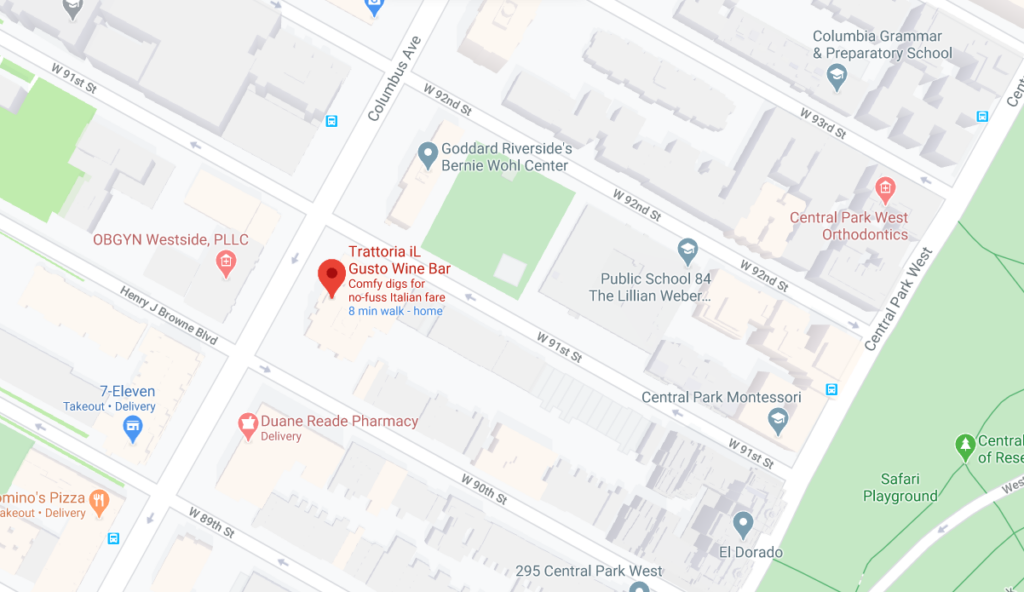 Trattoria il Gusto Wine Bar
(212) 579 7970
625 Columbus Avenue
New York, NY 10024
Click here for updated GALLERY III
Portfolio and Yelp