Pasta with Cauliflower and Arugula
Cauliflower comes in colors so be creative. And don't let that little bit of anchovy put you off. It adds a savory hint and doesn't taste fishy. Pasta with Cauliflower and Arugula is an inexpensive dish that's delicious and easy to make.

Ingredients:
1 head cauliflower cut into florets
¼ cup olive oil
Salt, black and red pepper to taste
1 tbsp. anchovy paste or 2 anchovies (optional)
2 cloves sliced garlic
4 cups arugula
½ lb. small pasta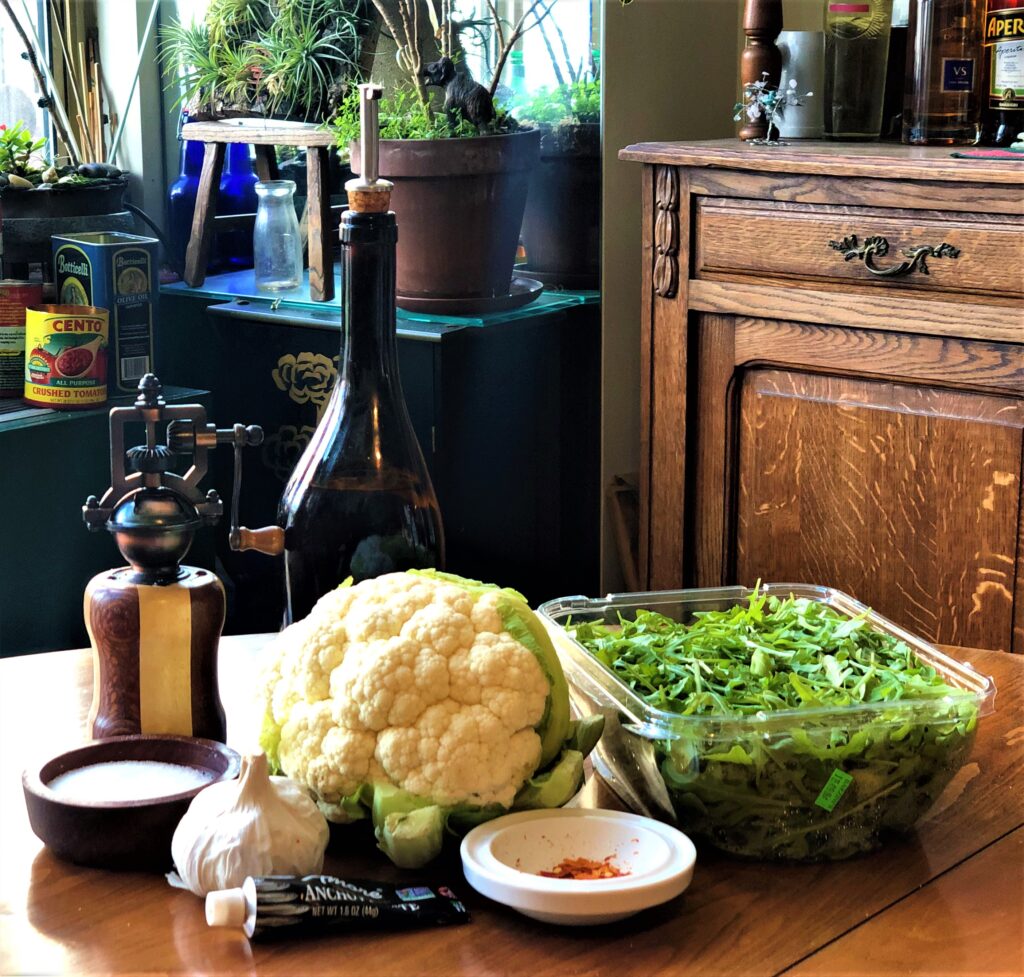 Boil cauliflower pieces for 10 minutes in salted water. Remove the cauliflower and add the pasta to that same boiling water.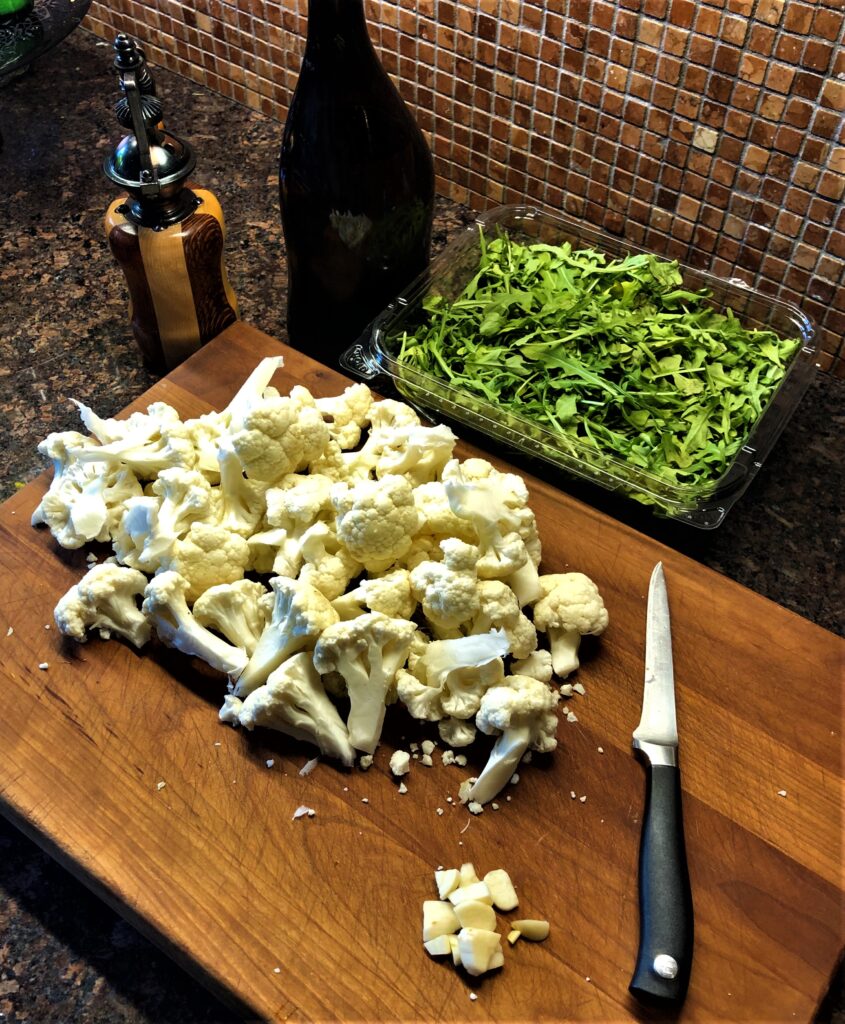 While the pasta is cooking, heat the oil in another pot. Add salt, black and red pepper, and anchovy. Add the garlic and simmer on low heat for five minutes until the anchovy dissolves and the garlic flavors the oil. Add the cooked cauliflower and arugula, stir and coat with the oil.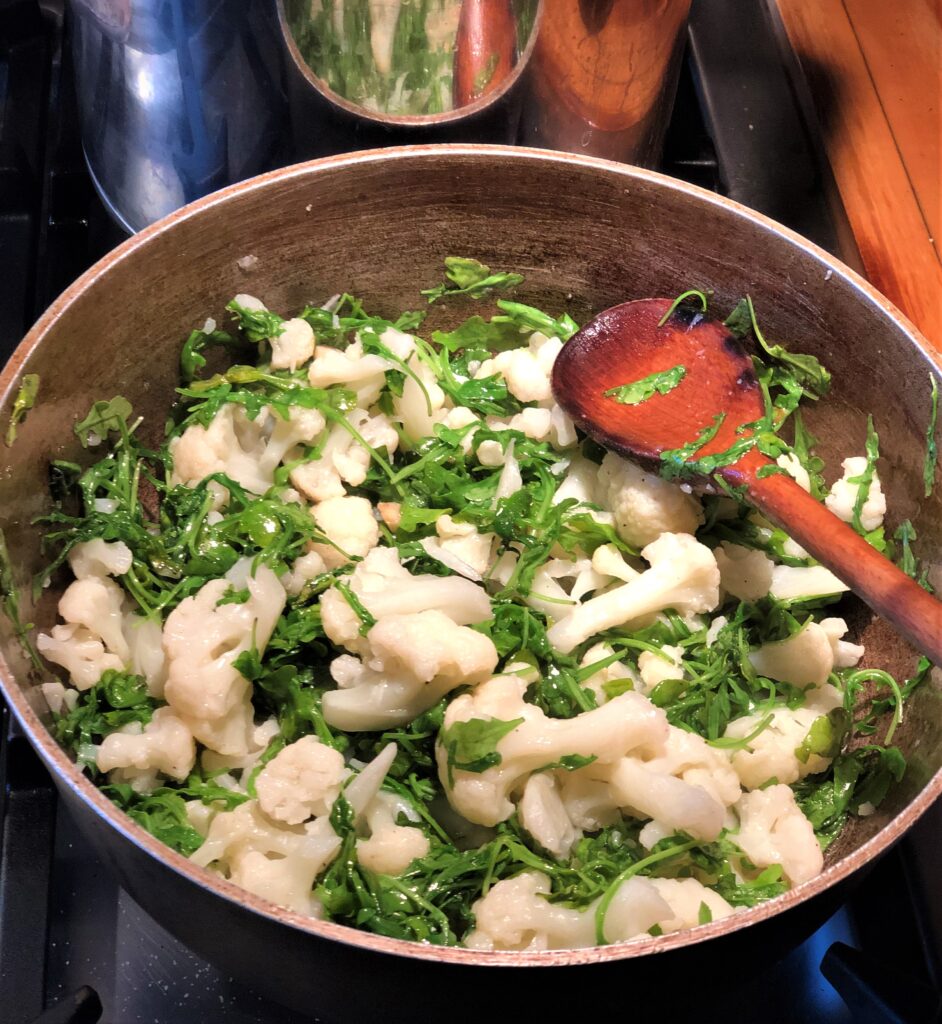 When the pasta is almost done, add it and ½ cup of the pasta water to the pot with the cauliflower and arugula to finish cooking. Drizzle with olive oil and serve.
---

Pasta with Cauliflower and Arugula

Click here for updated GALLERY III