Chicken Farro Soup
Farro's been cultivated since before recorded history. Many of the grains we're familiar with today are descended from farro. It was regularly eaten on the Italian peninsula when Rome ruled the Mediterranean. It is still common throughout Italy today. Here's an old Salerno recipe.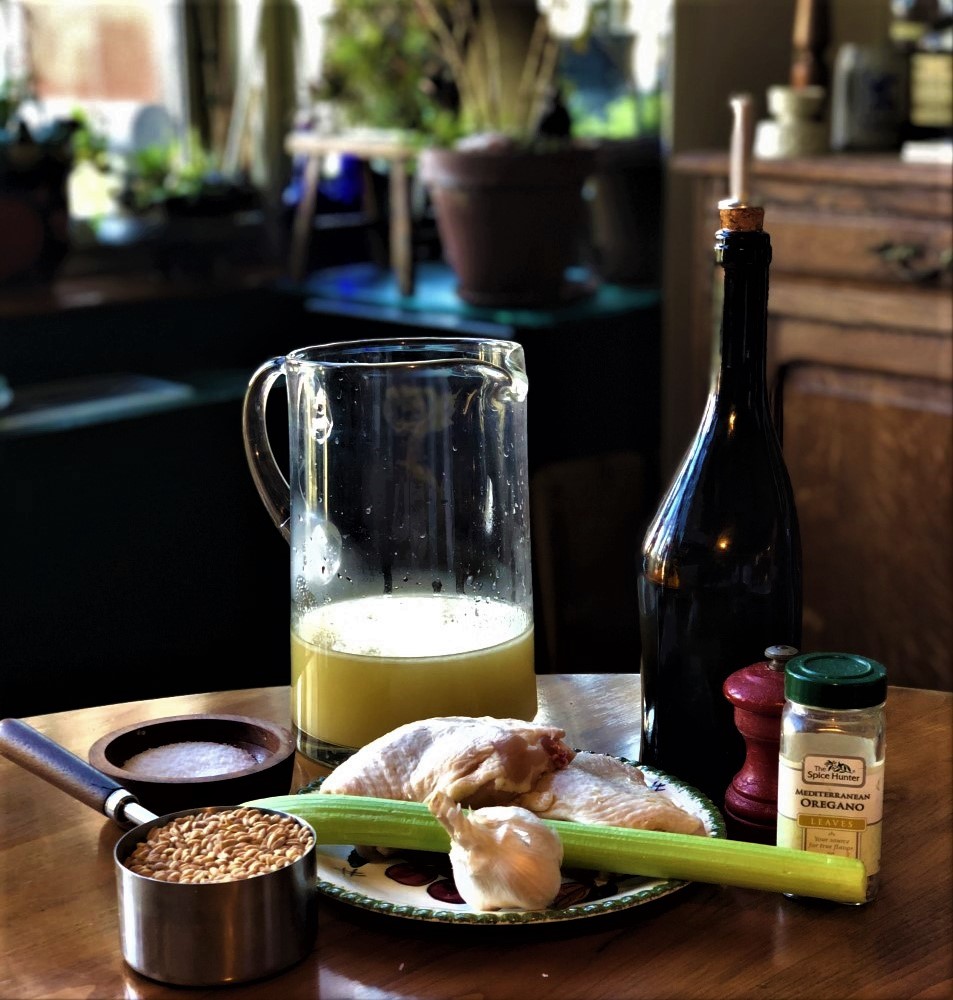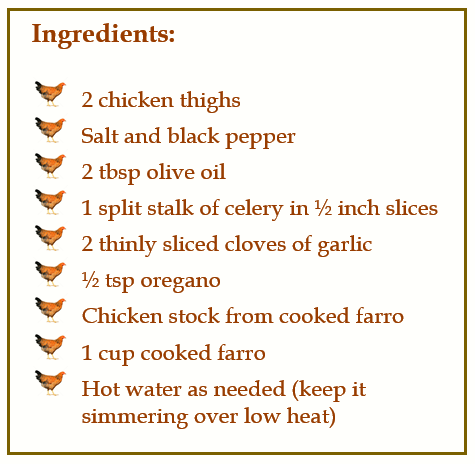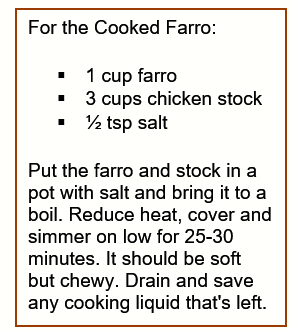 Remove the bones and skin and cut thigh meat into small bite-sized pieces. Season with salt and black pepper and brown the chicken in the oil and remove. If there's too much fat left from browning the chicken, drain the excess.


Sauté celery low heat until soft then add oregano and sliced garlic and cook briefly. Add stock from drained, cooked farro, bring to a boil and deglaze the pot. Add the cooked farro, return chicken and bring to a boil. Add hot water to keep a soupy consistency. Simmer for another 10 minutes covered. Check for seasoning.

More farro recipes here.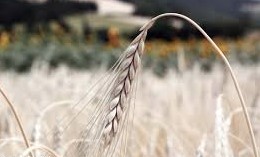 Click here for updated GALLERY III