Red Pesto Pasta
This is adapted from a recipe in Bon Appétit.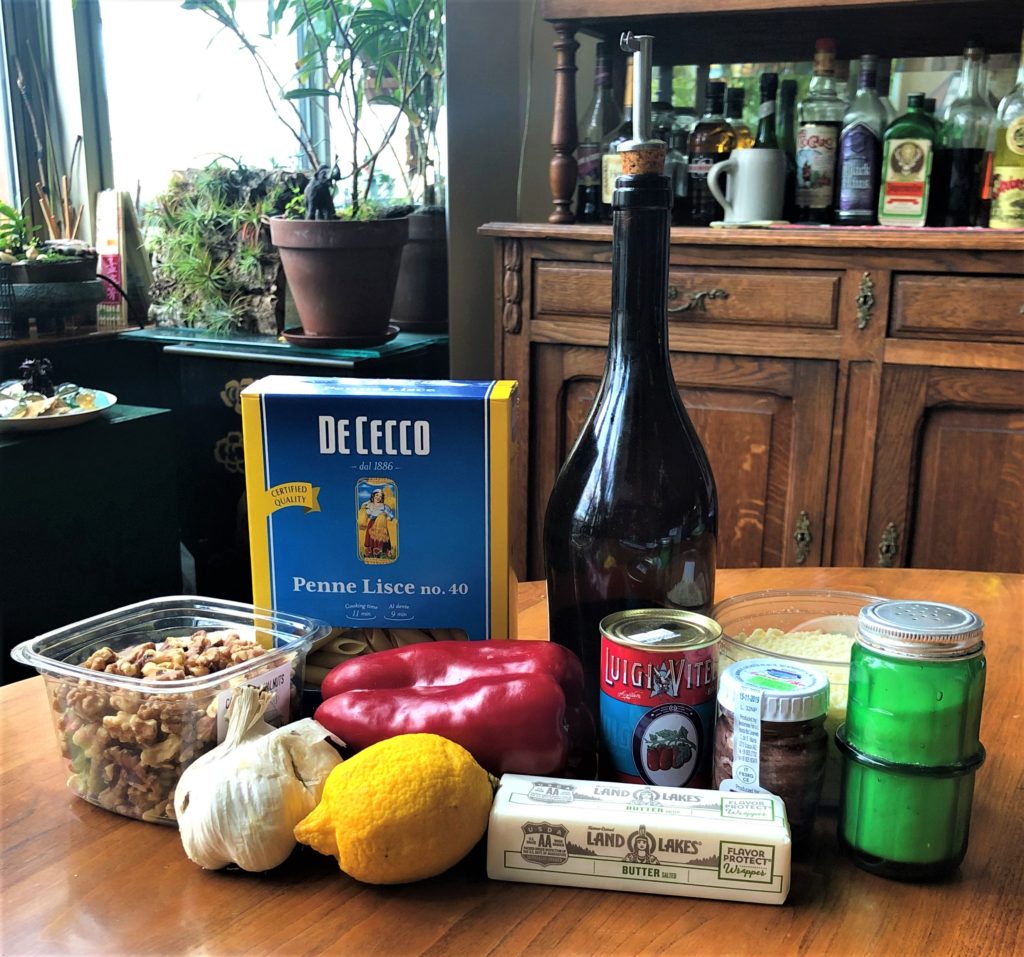 Ingredients:
6 anchovies

3 smashed garlic cloves

¾ cup olive oil

½ cup raw walnuts

1 – 6 oz. can tomato paste

½ red bell pepper, sliced *

3 oz. Parmigiana cheese

2 oz. fresh lemon juice

½ tsp. salt

2 tbsps. butter, cut into pieces

1 lb. small pasta (ziti, penne, gemelli, etc.)
* If you like it spicy use red serranoes instead of a bell pepper.
Put a pot of salted water on the stove for the pasta. By the time the water boils and the pasta is cooked, the sauce will be ready.
Cook the anchovies, garlic, and walnuts in the oil until the garlic starts to color. Add the tomato paste and the sliced pepper and simmer for 10 minutes.
---
Let the mixture cool for a few minutes and scrape it into a food processor or blender. Add the cheese, lemon juice, and salt. Blend until smooth and pour the mixture into a heated serving bowl and add the butter.
When it's done, add the pasta and ½ cup of the pasta cooking water to the bowl, more water if the sauce is too dry. Serve Red Pesto Pasta with Parmigiana cheese.

Click here for updated GALLERY II