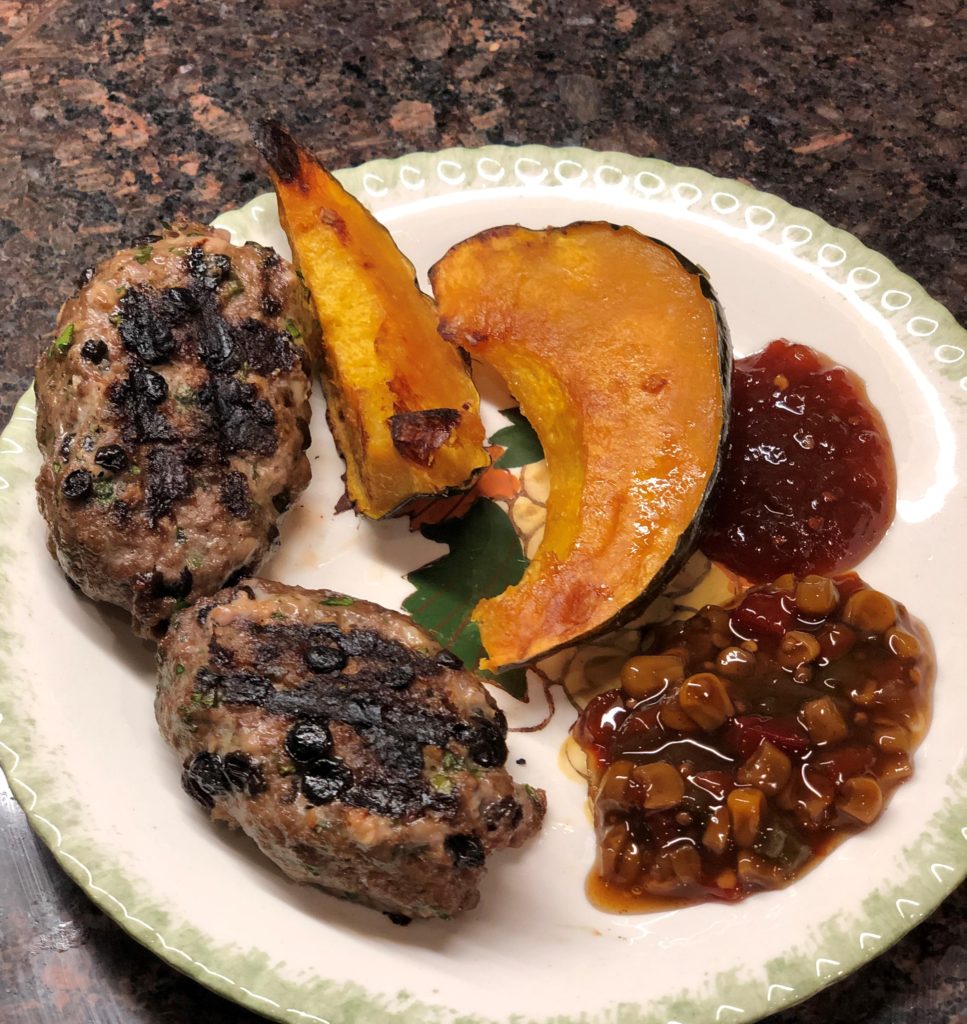 Ground Venison Skewers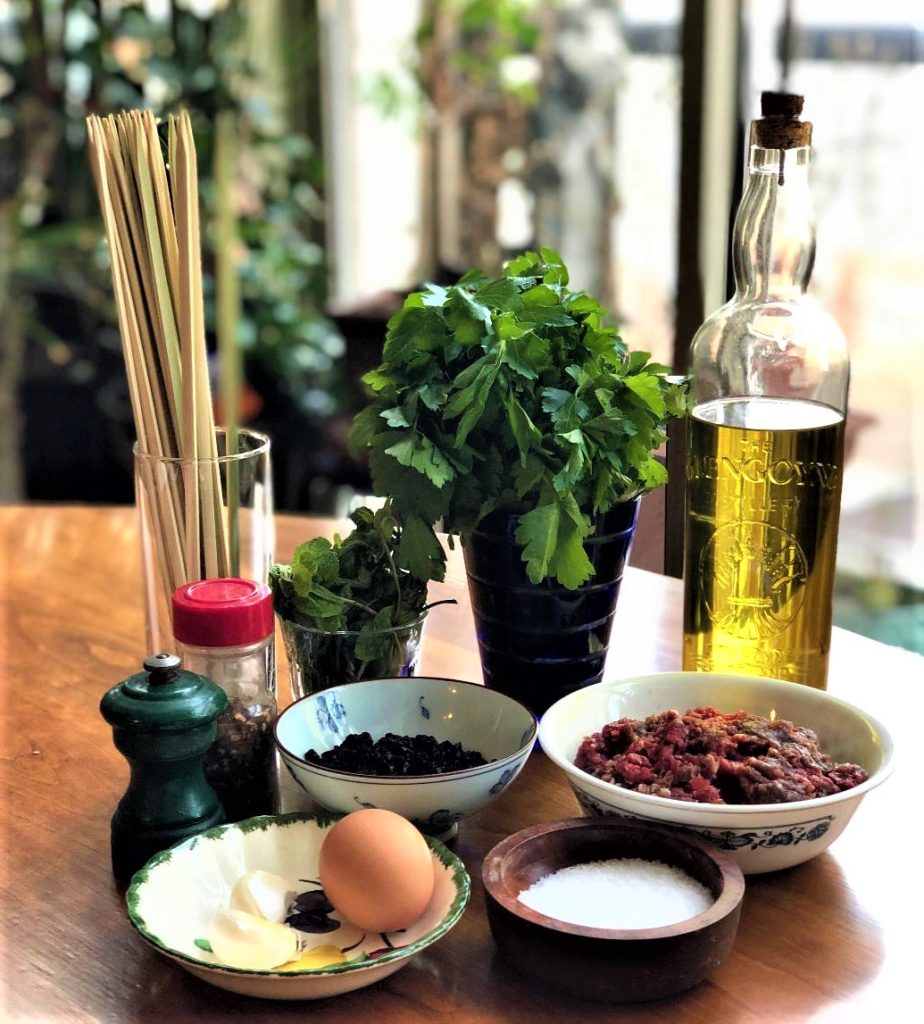 Ingredients:
1 lb. ground venison

1 egg

1 tbsp. finely chopped garlic

¼ cup dried currants (soaked in warm water 15 minutes)

¼ cup chopped fresh parsley

¼ cup chopped fresh mint

Olive oil for grill pan and basting

Salt and black and red pepper to taste
If you're using wooden skewers, soak them in water for 20 minutes.
Thoroughly mix all the ingredients together in a bowl. Cover and place it in the refrigerator for about an hour to let the flavors combine.
Remove the meat mix from the refrigerator and pull off a piece about the size of a large egg. Form this tightly and evenly on a flat skewer. If the meat is too wet, add some breadcrumbs. Repeat with the remaining mix.
Place the skewers on an oiled grill pan heated to medium-high. Baste with oil as they are grilling. Carefully turn once. Cook until the outside is slightly charred.

Click here for updated GALLERY II
P