Arugula Pesto
I adapted this from Michele Becci's recipe. You can serve it hot or cold as a pasta salad.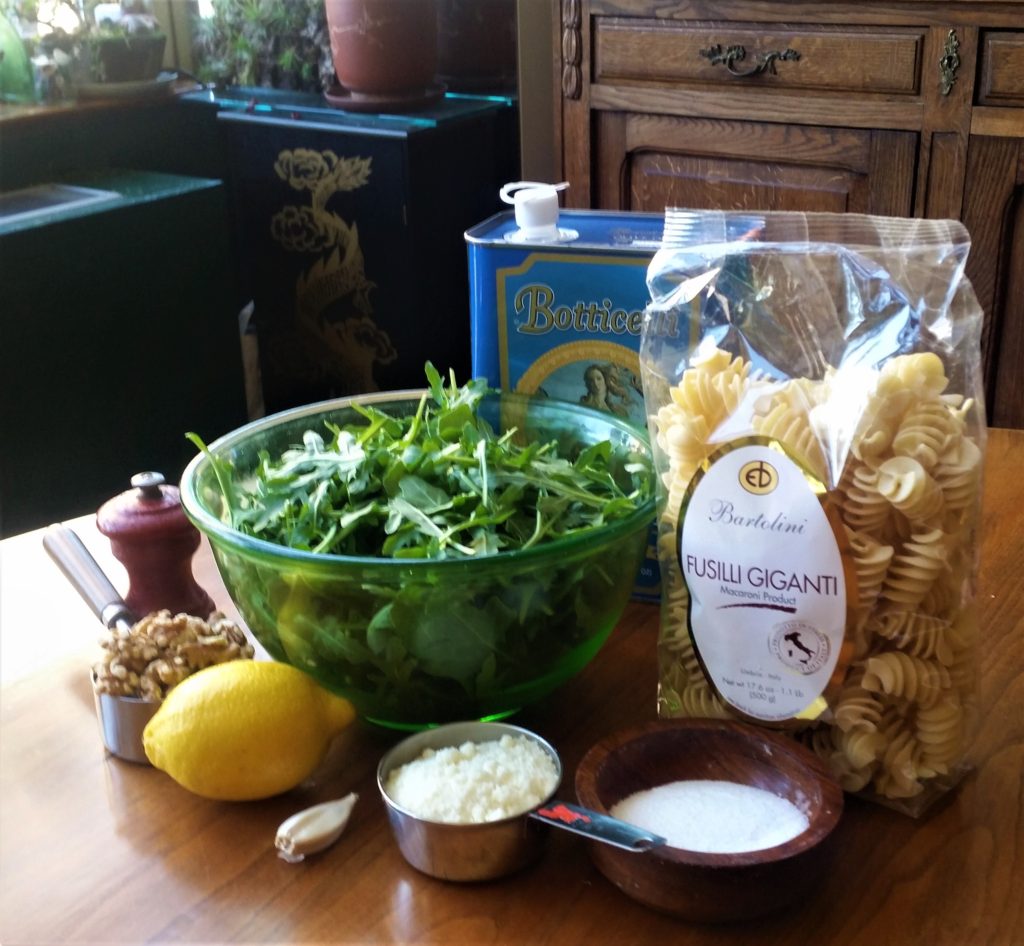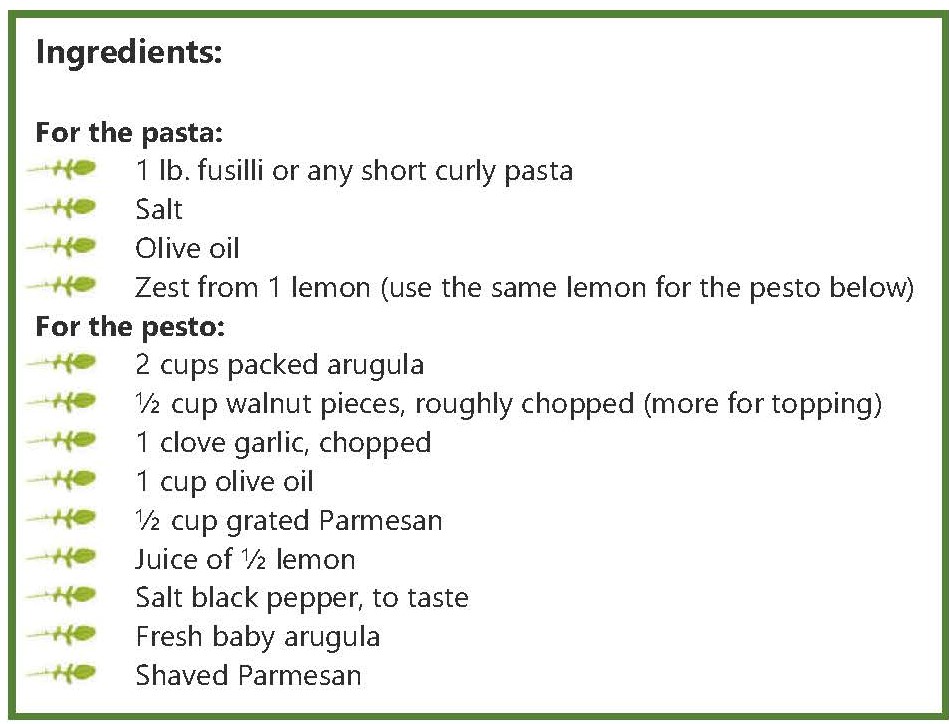 Put a pot of water on the stove for the pasta.
Heat a skillet over medium heat. Add the walnut pieces to the hot, dry pan. Cook, stirring frequently, until the walnuts are toasted and brown, about 5 minutes.  Remove from heat and set aside to cool.
Meanwhile, make the pesto: combine the arugula, walnuts, and garlic in a food processor and pulse until coarsely chopped.  With the processor running, add the olive oil in a steady stream through the feed tube. Process until smooth.  Add in the Parmesan and lemon juice. Pulse until incorporated. Season with salt and pepper to taste.
Reserve 1 cup of the pasta water and drain pasta. Place in a large bowl and drizzle with extra virgin olive oil to prevent sticking. Add in the lemon zest. Toss.
Add the pesto into the pasta and stir to incorporate. If too dry, add a little of the pasta water. Taste and adjust seasonings. Stir in a few handfuls of arugula and top with the toasted walnut pieces. Finish with a healthy drizzle of extra virgin olive oil.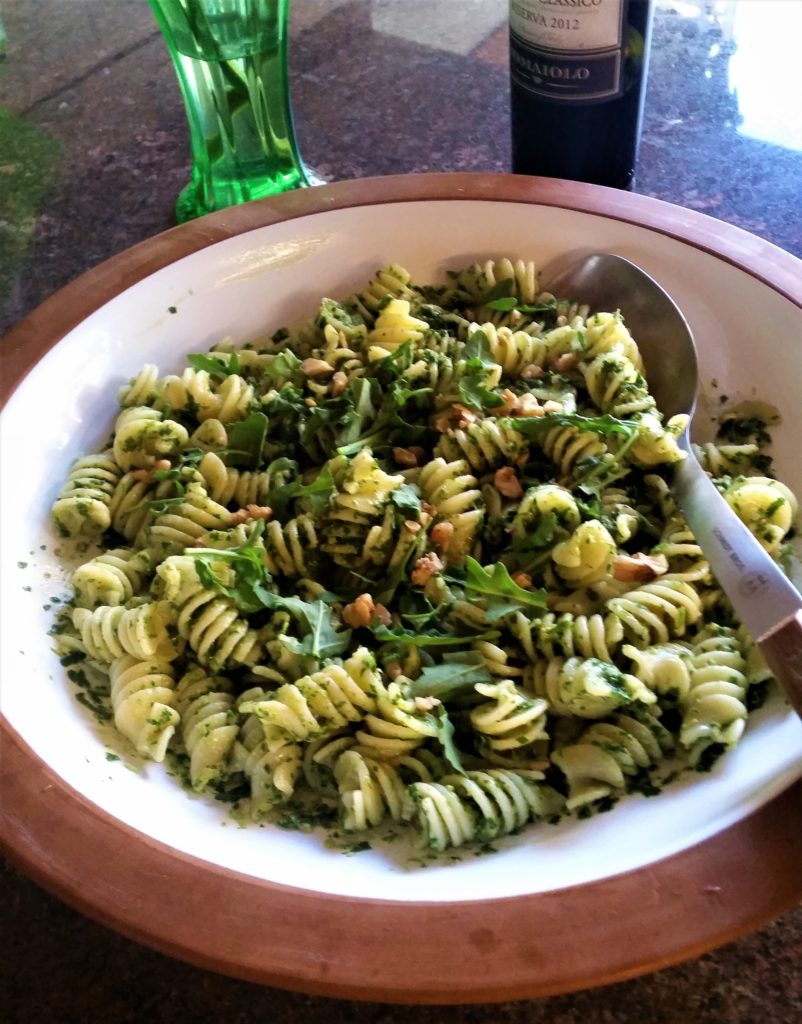 ---
Click here for updated GALLERY II