Shrimp and Breadcrumb Sauce
This is a quick sauce that can be made in the time it takes to cook the pasta. If you buy fresh shrimp use their shells to make a simple stock. If not, Better Than Bouillon is a good substitute.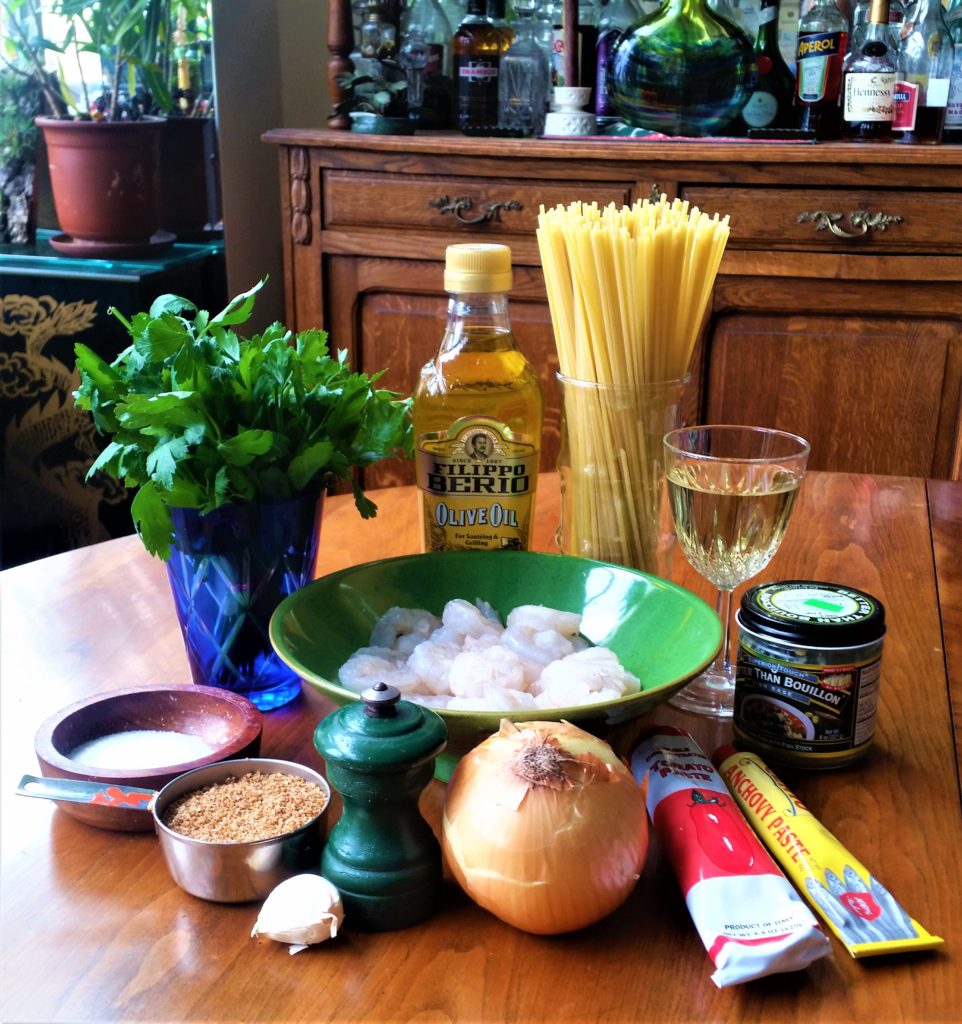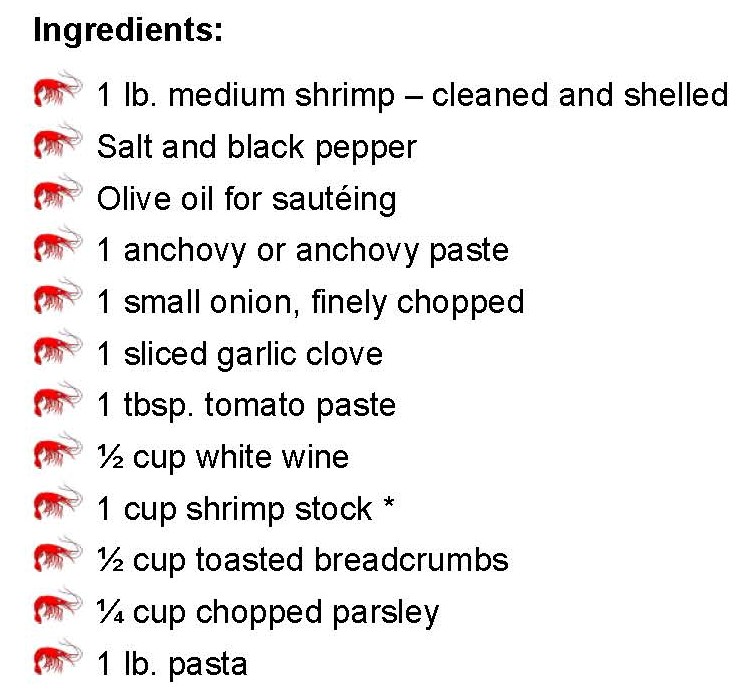 Start a pot of water for the pasta.
Clean shrimp and thoroughly dry them so they don't steam. Season with salt and black pepper. Boil the shells in a cup of water and save it. (* If you don't have shells substitute  chicken, vegetable or fish stock. ) Lightly sauté shrimp in olive oil until lightly pink and remove. Add the anchovy and cook until it dissolves then sweat the onion and garlic. Add the tomato paste and blend.
Pour in the white wine and burn off the alcohol. Add ½ the stock and return the shrimps to the pan.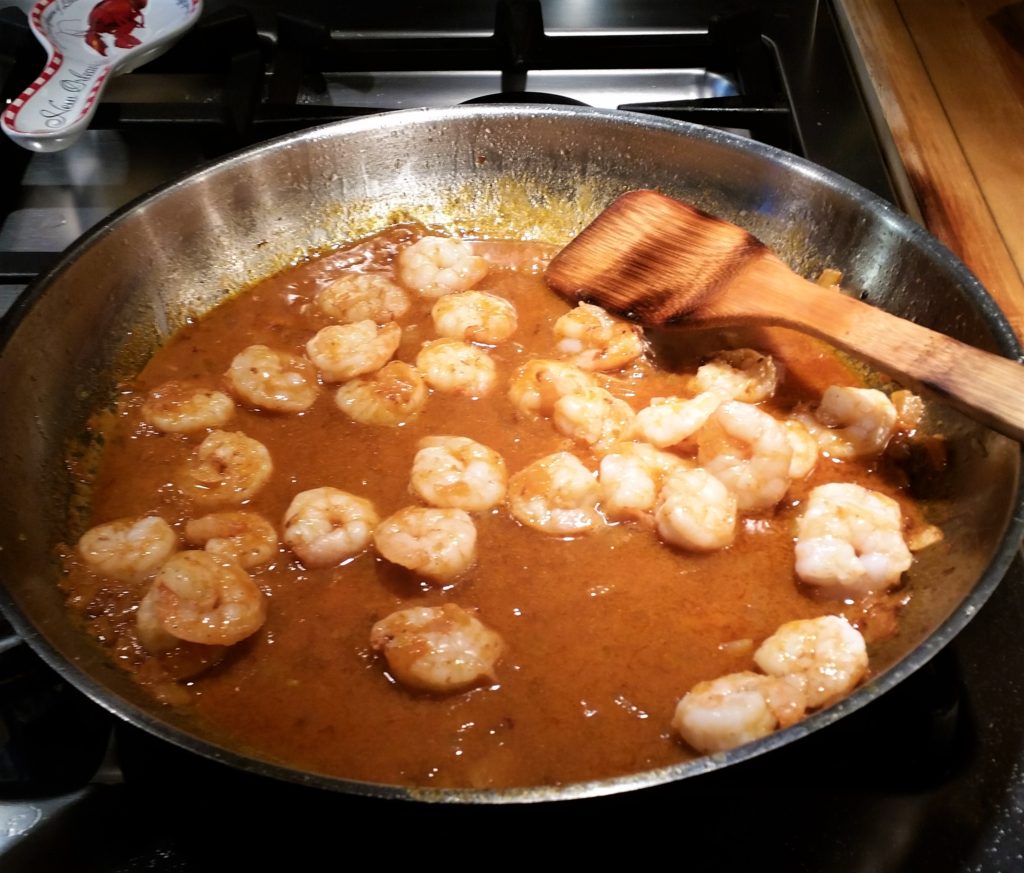 Stir in the breadcrumbs and sprinkle with parsley.
When the pasta is almost done add it to the sauce with the rest of the stock and finish cooking. if it's too dry add some of the pasta water.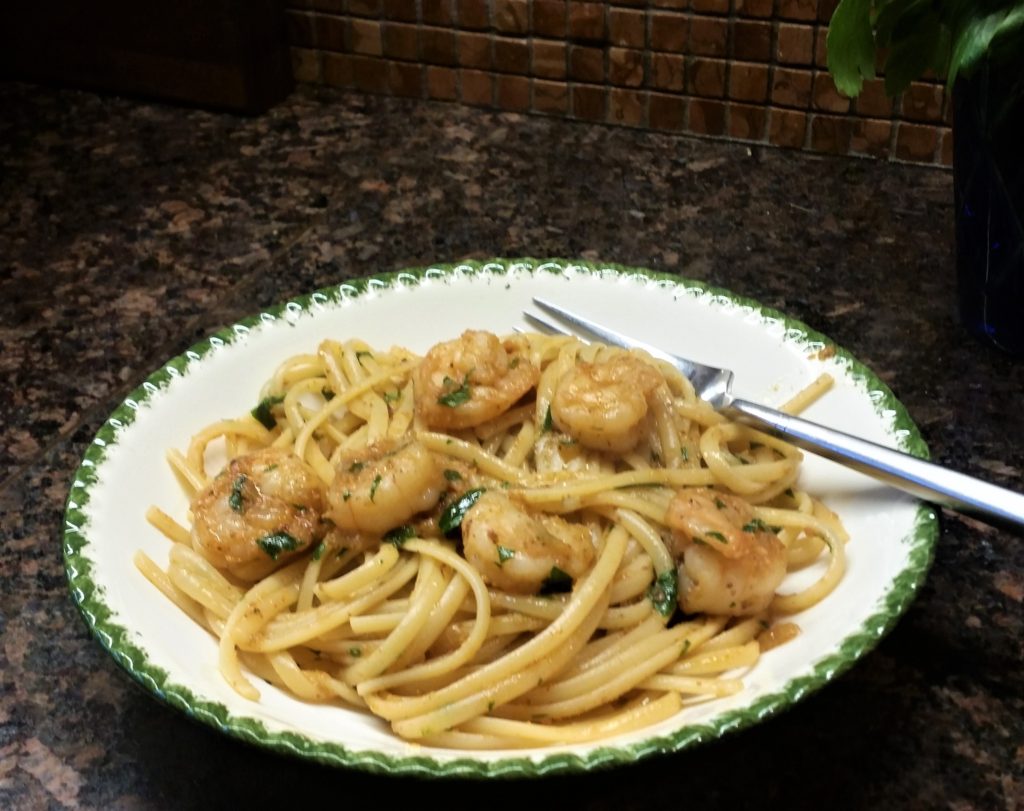 ---