Breton Mussels
An easy mussel dish that can be served on pasta. And it isn't bad with just some good bread. This recipe comes from an interesting region of France – Brittany.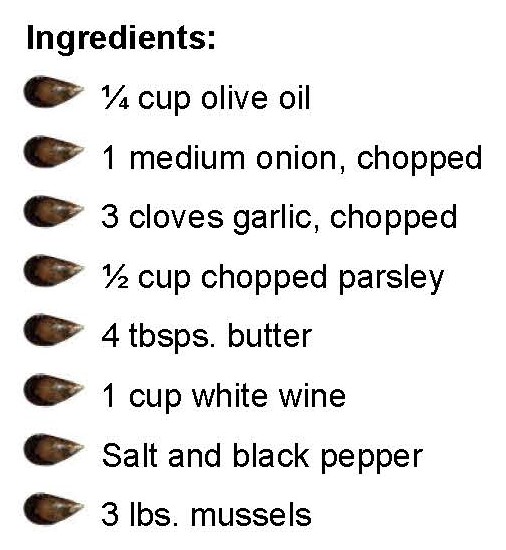 Rinse the mussels. Pull off beards and discard any with opened or broken shells.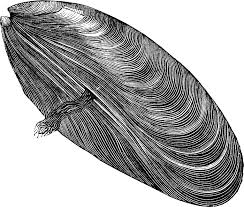 In a pot big enough to hold the mussels, sauté the chopped onion and chopped garlic in oil until it softens. Add the parsley and butter.  Stir until butter melts. Add salt, black pepper and wine. Put the mussels in the pot and stir to coat them with the liquid.
Steam them until they open, (throw away any that don't open) stir and serve.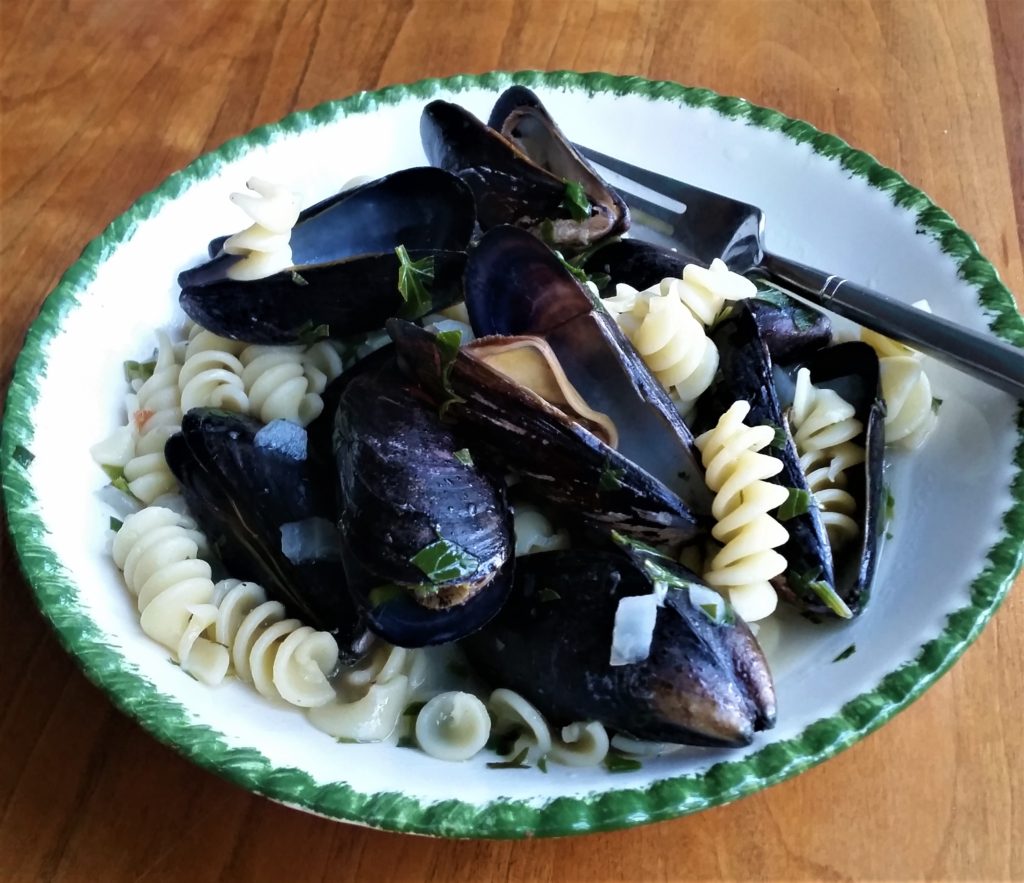 ---