Tomato and Anchovy Butter Sauce
My mother would have let the family starve before she'd combine butter instead of olive oil with tomatoes for pasta sauce. Tomato and Anchovy Butter Sauce? I try to keep an open mind. Here's my cover of Bon Appetit's recipe and it's not bad at all.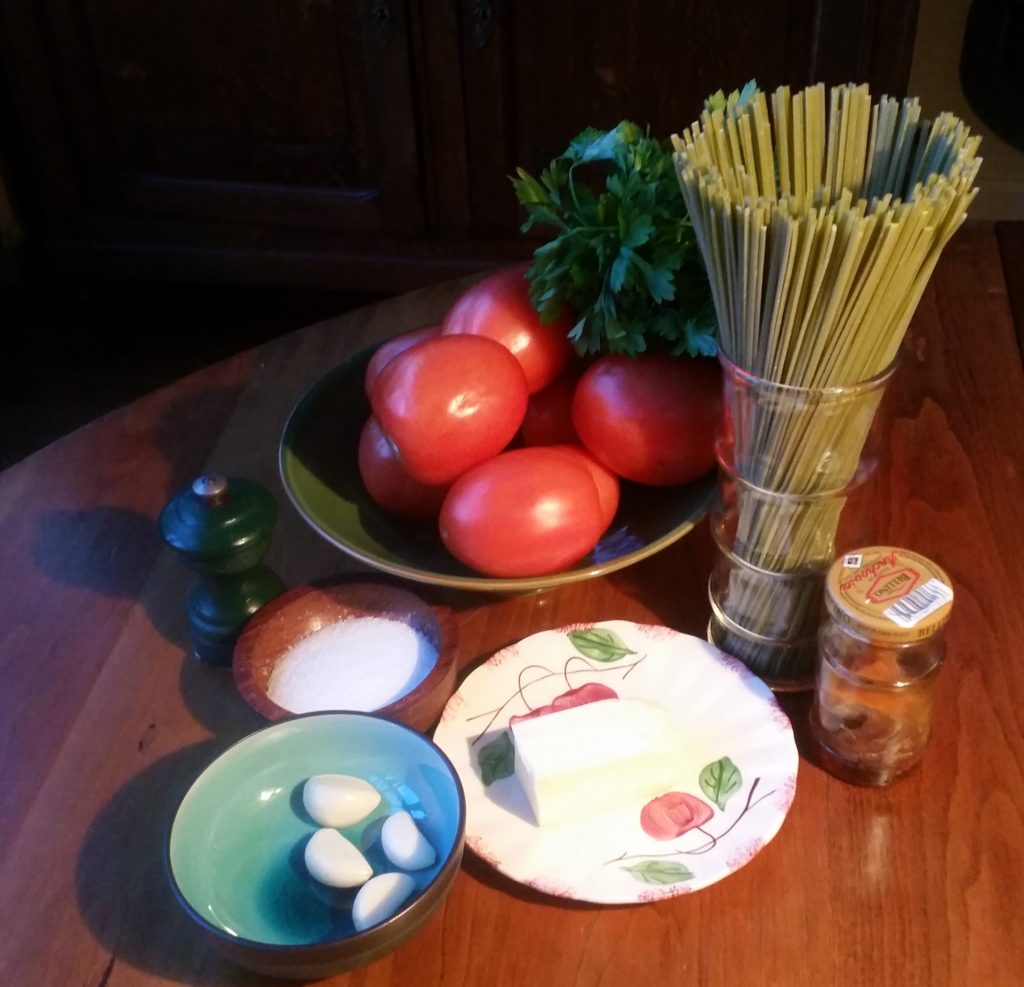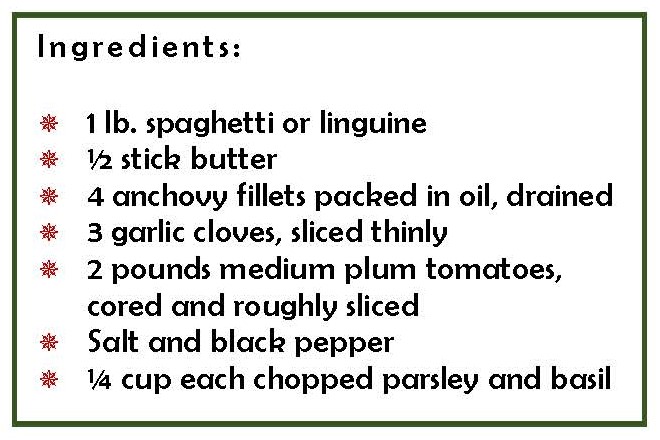 Bring a pot of salted water to boil for the pasta.
Lightly cook the anchovies and garlic in the melted butter until the anchovies dissolve. Add the tomatoes and cook until they soften.
When the pasta is almost done add it to the sauce to finish cooking. Add the chopped herbs and mix just before serving.
---