Pasta with Sausage Meat and Ricotta
This is a quick and easy meal. I remember when my mother first made it. I unexpectedly came home with a friend at lunch time. This is what she fed us, made with a few things she happened to have on hand. A delicious cream sauce with only four ingredients. You really don't need anything more, but I suppose that if you want to complicate it you can add garlic or onions or some other spices. What I like about cooking with sausage meat is that the butcher does all the work –  grinding and spicing.

Put up a pot of water for the pasta. Fry the sausage meat in olive oil. You don't need any garlic, onions or salt & pepper. The spice from the sausage is enough. When it's lightly browned add a cup of the pasta water and the ricotta and blend. Throw in a good handful of chopped basil and stir. My mother sometimes used peas instead of basil.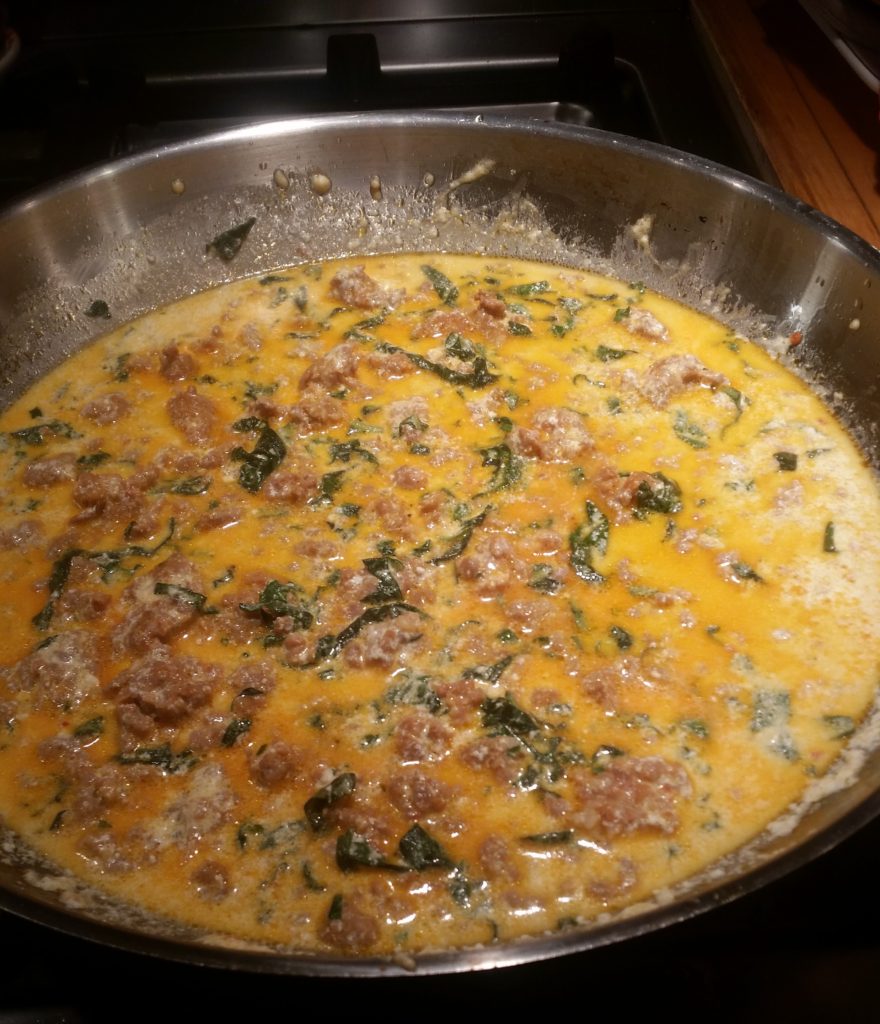 When the pasta is almost done add it to the sauce and stir to coat it. If it's too dry add a little more pasta water. Serve it with some freshly chopped basil. See, I told you it was quick and easy.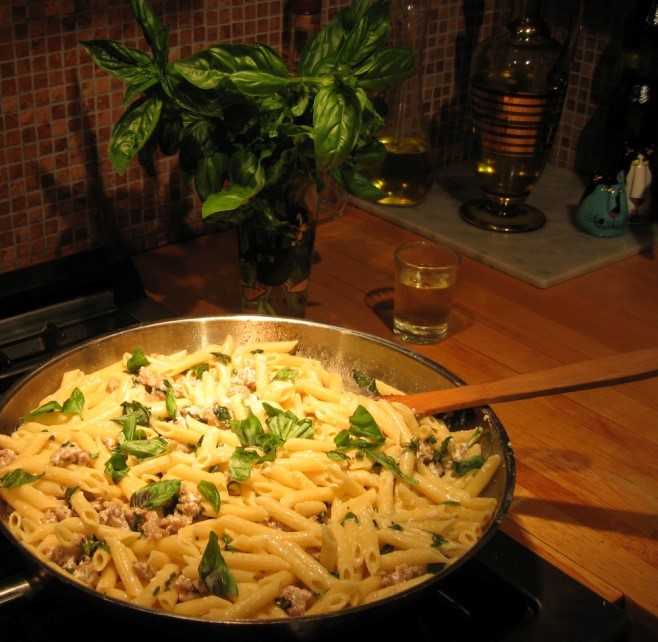 ---
Click here for updated GALLERY II
Writing Site  and  Yelp