Jalapeno and Egg Sandwich
A friend gave me some jalapenos from his garden and here's what I did with them. A very simple sandwich but a perfect combination. You can substitute a green bell pepper if jalapenos are too hot for you.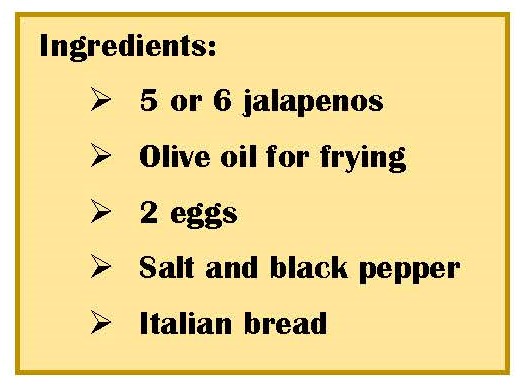 Cut the stem ends off the peppers. Cut them in half lengthwise and scrape out most of the seed and veins.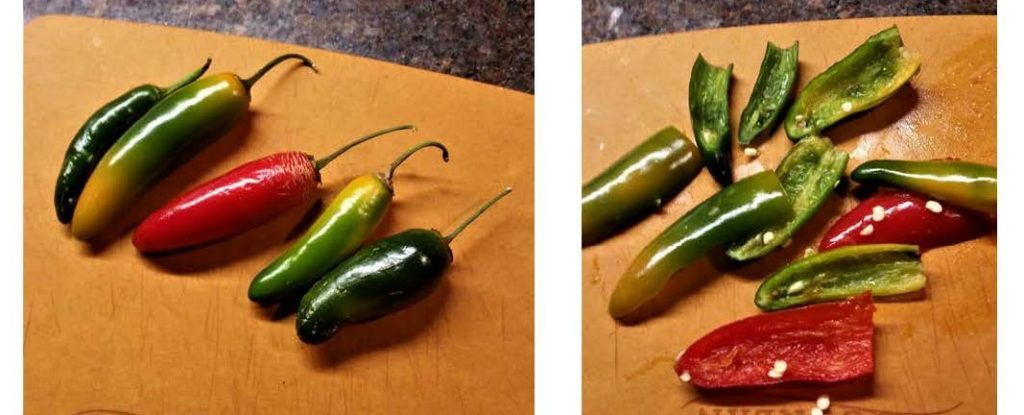 Fry them until they soften and char a little bit.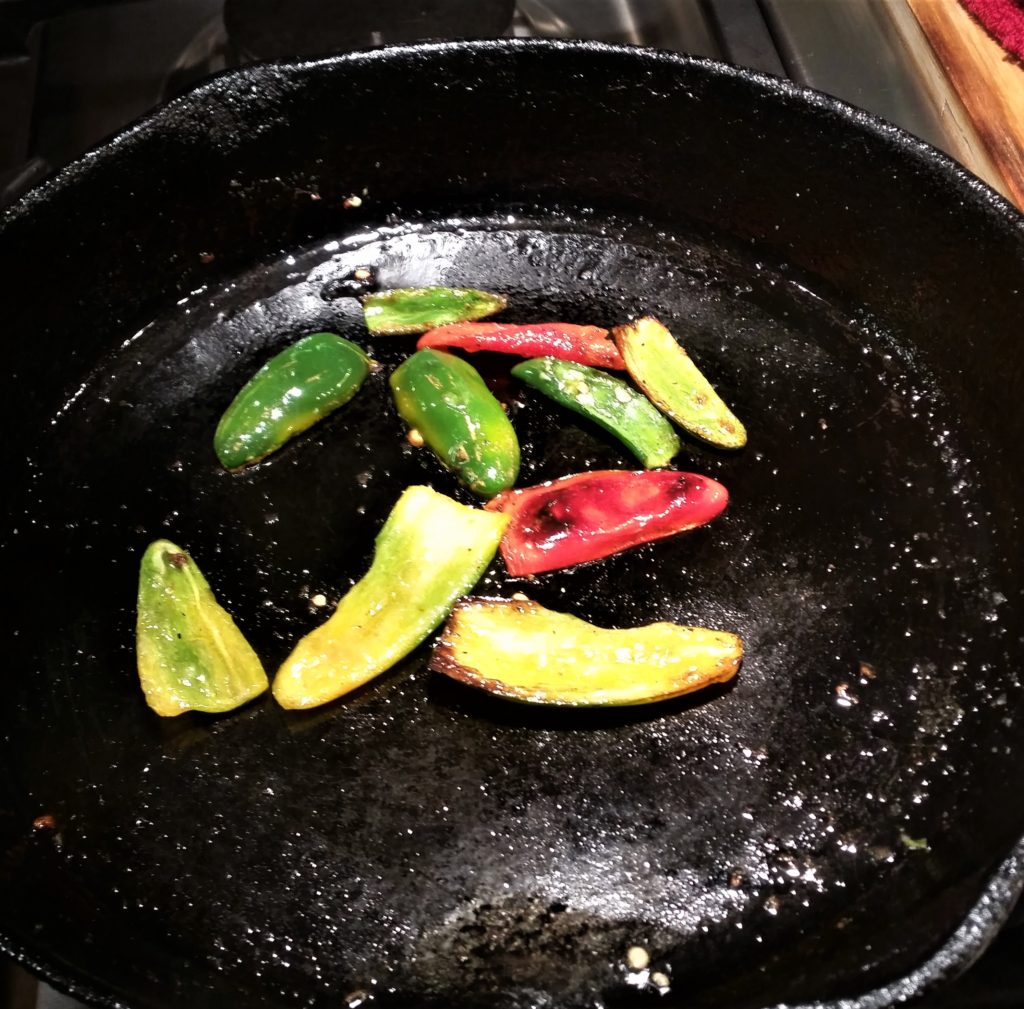 Add the beaten eggs, salt and pepper and combine.That's it. All that's left to do is put it on bread and eat it.
---
Click here for updated GALLERY II
Writing Site  and  Yelp