Shrimp na Buzaru
This is a take on a Croatian recipe – na buzaru means  stew. It's typically made with langoustines in their shells. I found them difficult to eat so I used shelled shrimp instead.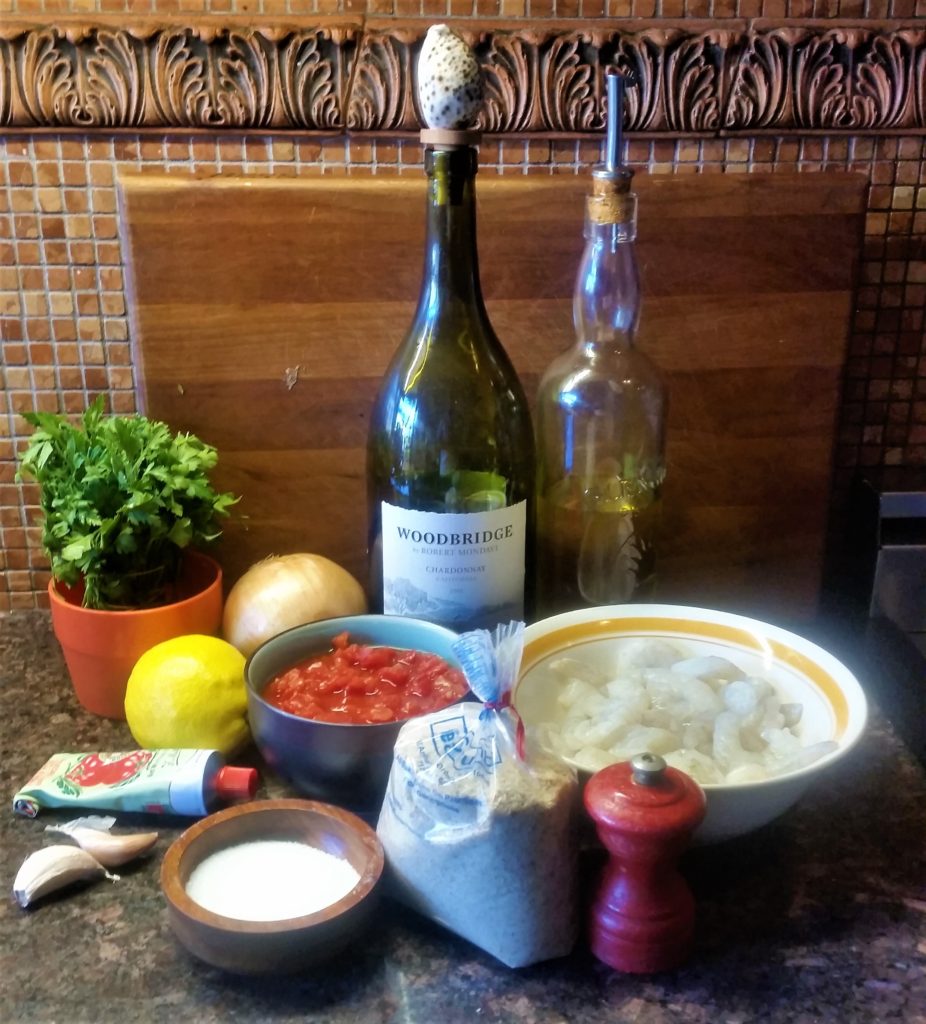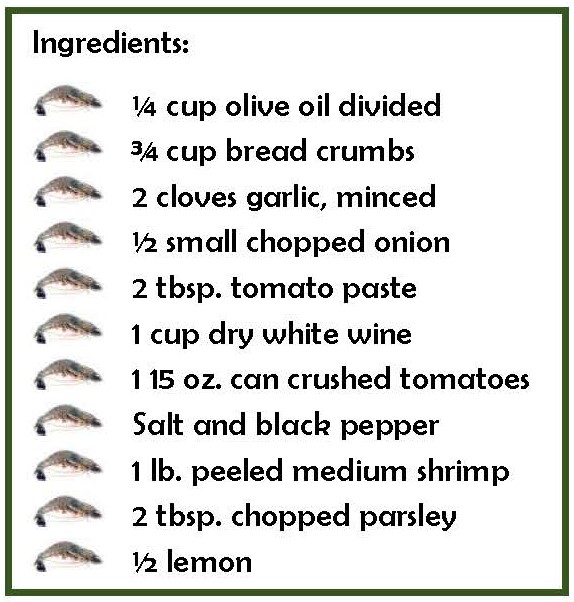 Heat a tablespoon of the oil in pan over medium heat and toast the bread crumbs. Remove the bread crumbs and in the same pan heat the remaining oil over medium heat and sauté the onion. When the onion is translucent add the tomato paste, and mix until the onion is coated.
Add the garlic and cook for another few minutes but don't brown the garlic. Add the wine and tomatoes. Taste for seasoning and bring to a boil. Reduce heat to medium-low, add the shrimp and simmer, covered until done – about 5 minutes. Stir in the toasted bread crumbs, the parsley, and give it a good squeeze of lemon. Serve with pasta, rice or bread.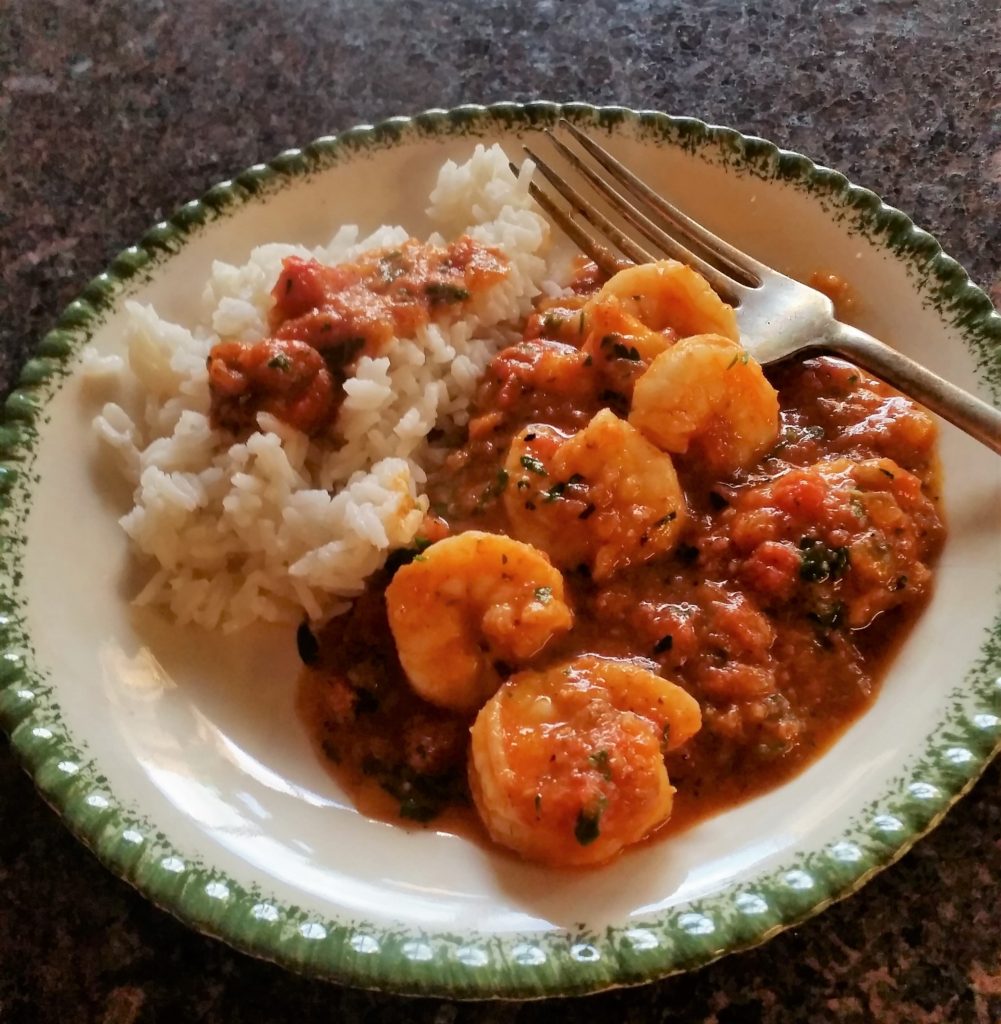 ---
 Click here for updated GALLERY II
Robert Iulo –Writing Site  and  Yelp