Breakfast at the Saratoga Race Track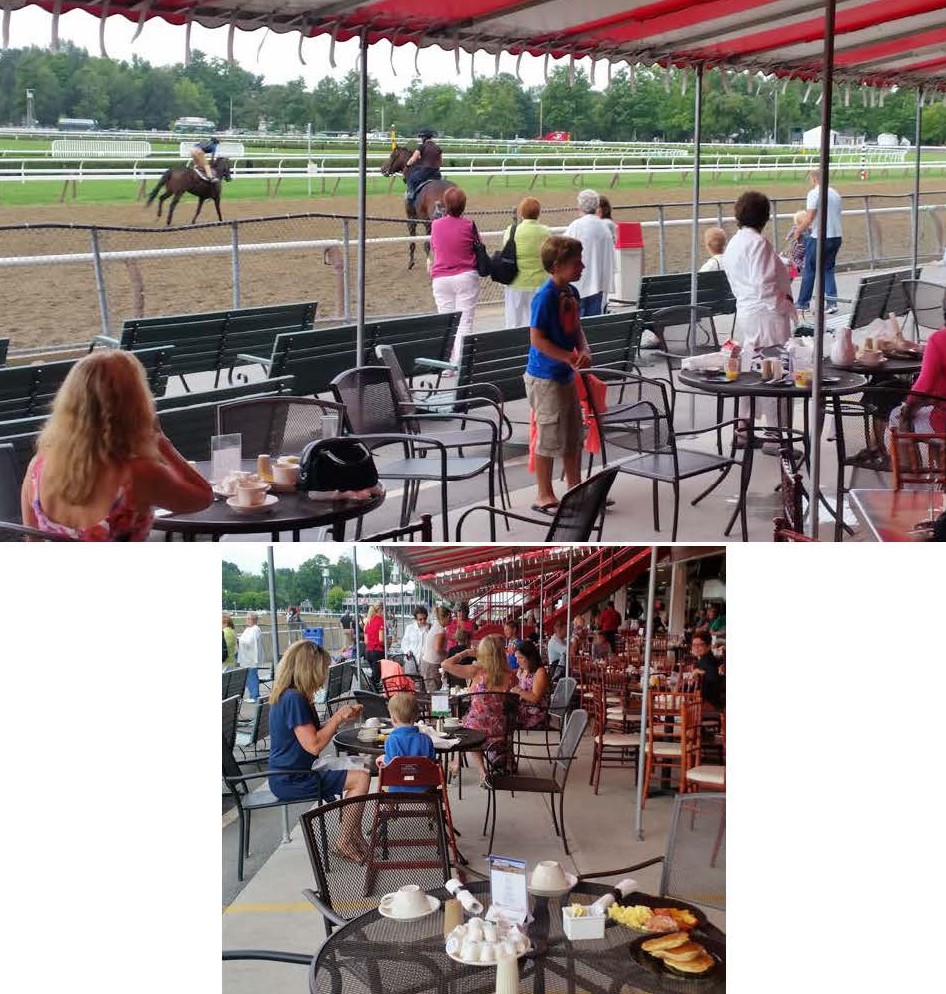 We got to the track toward the end of the racing season and spent the day there starting with breakfast – an elaborate buffet set up in THE PORCH at track-side. We could watch the horses getting an early morning workout as we ate.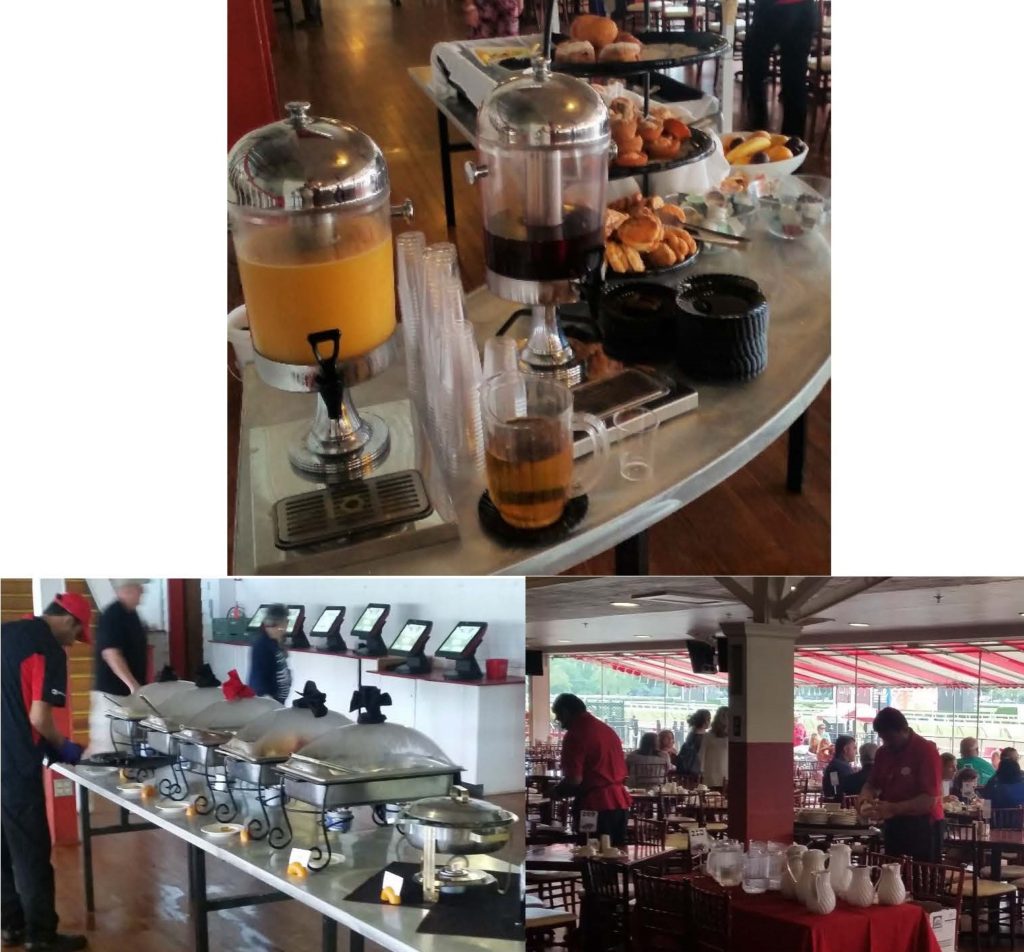 The Buffet
---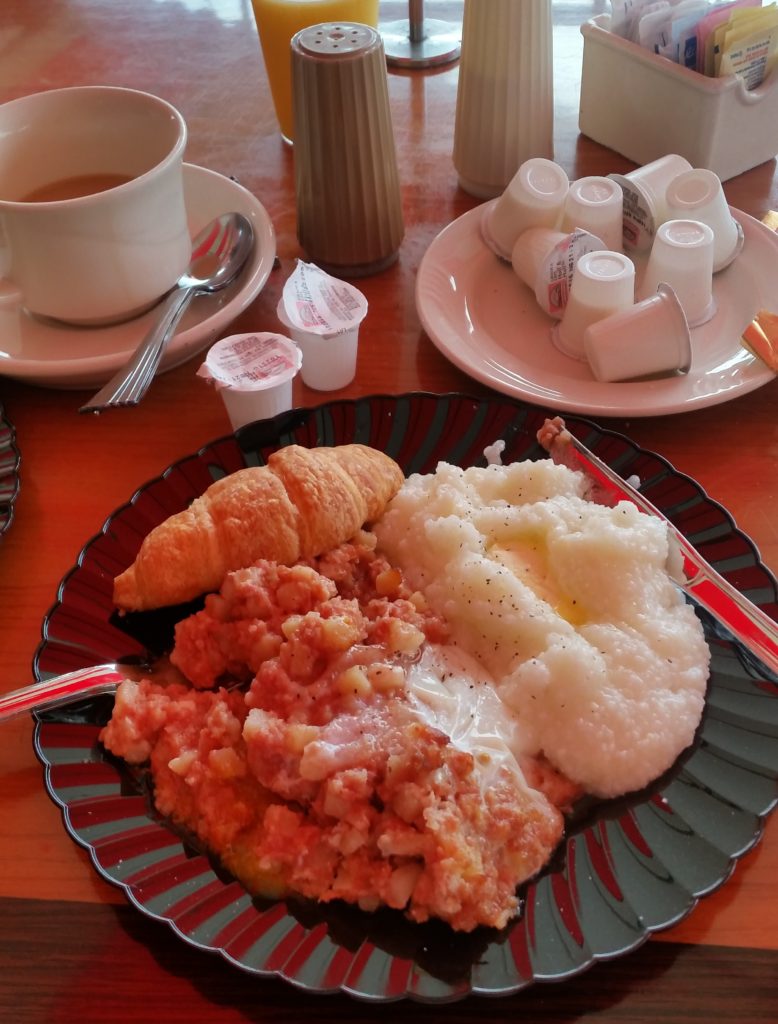 Grits, Hash and Eggs
---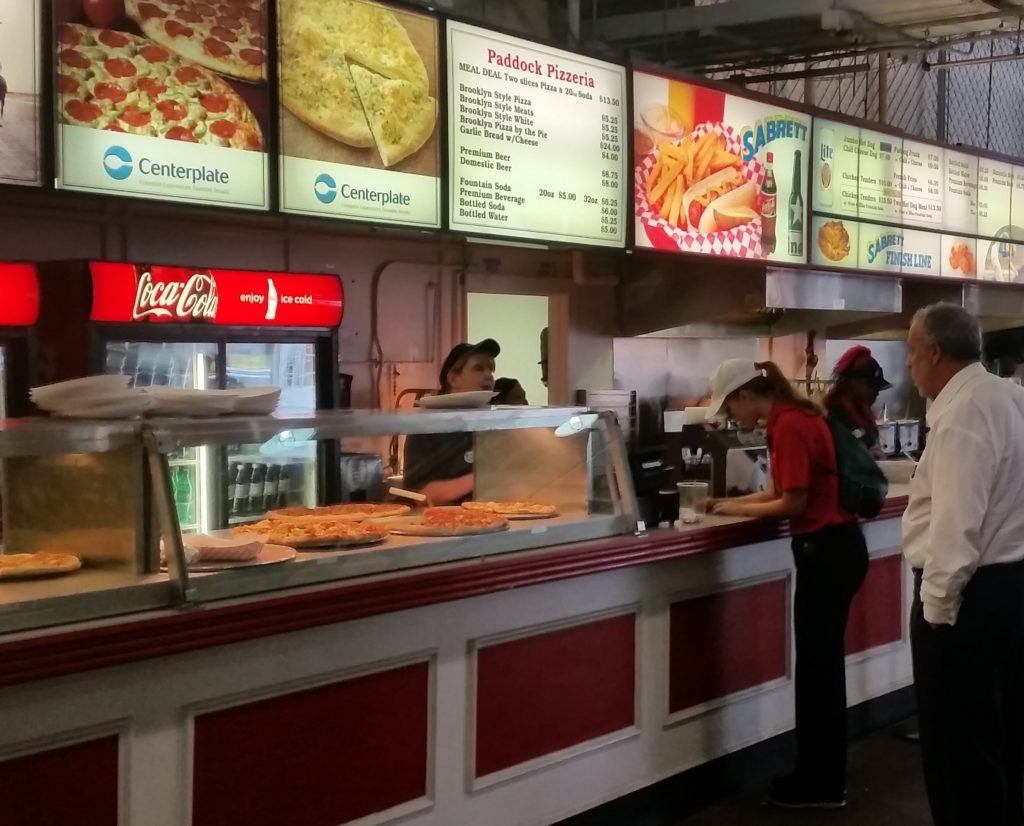 After a $50 breakfast and losing every bet we made, we had hot dogs for lunch.
---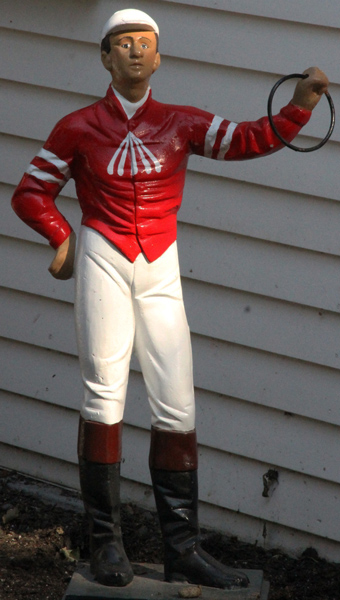 ---
Click here for updated GALLERY II