Essentials of Sicilian Cooking
Not too long ago my wife Bridget and I, my sister Nicki and our neighbor Susan signed up to take a recreational cooking class at the Institute of Culinary Education.  The course we chose was Essentials of Sicilian Cooking. It was taught by by Giovanna Bellia La Marca, a professional chef and author of the cookbook Sicilian Feasts.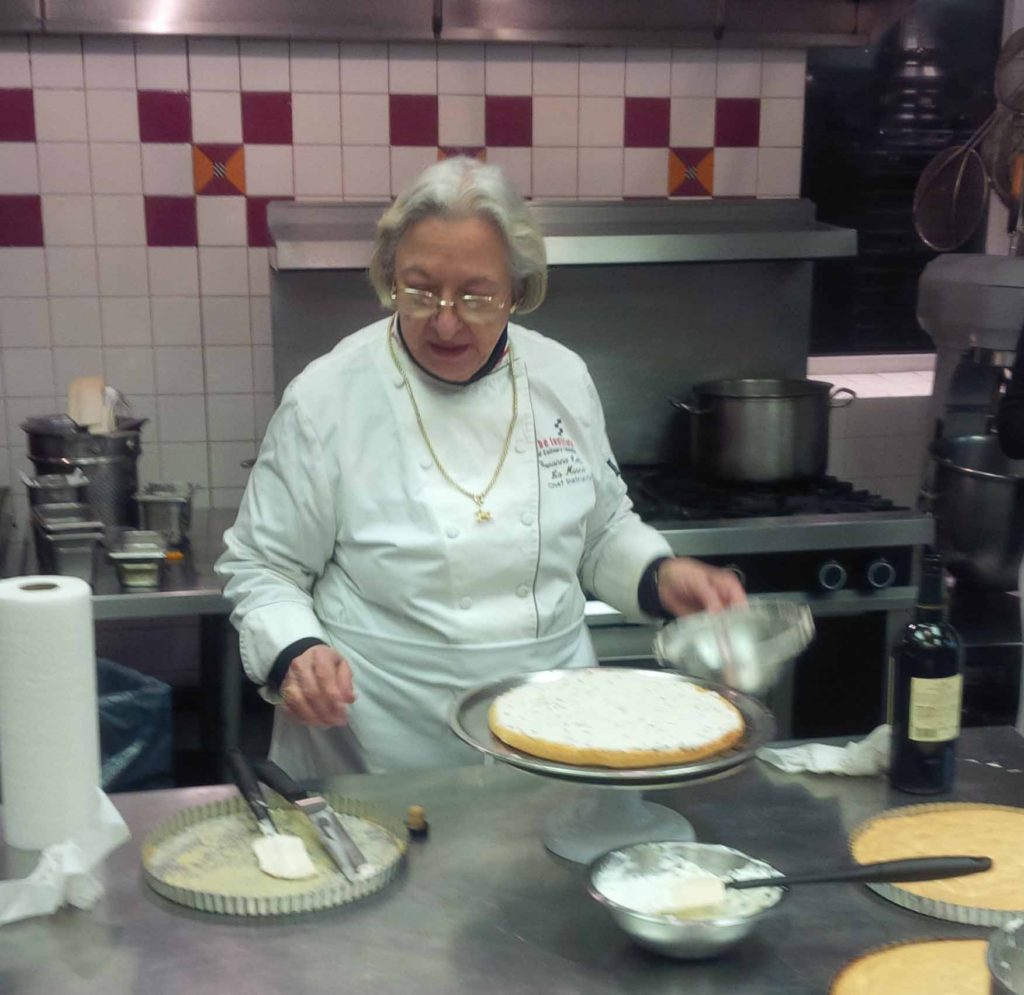 The first part of the 4 hour class began with Giovanna giving a talk on Sicily and its cuisine. There were 12 of us in the class. We broke up into small teams and divided the menu between us.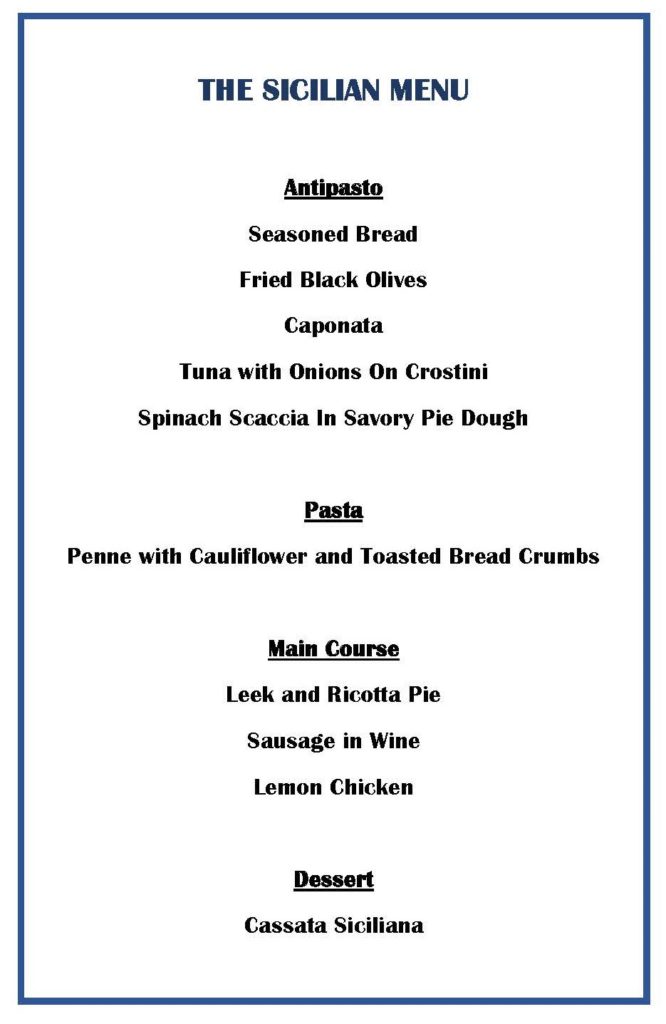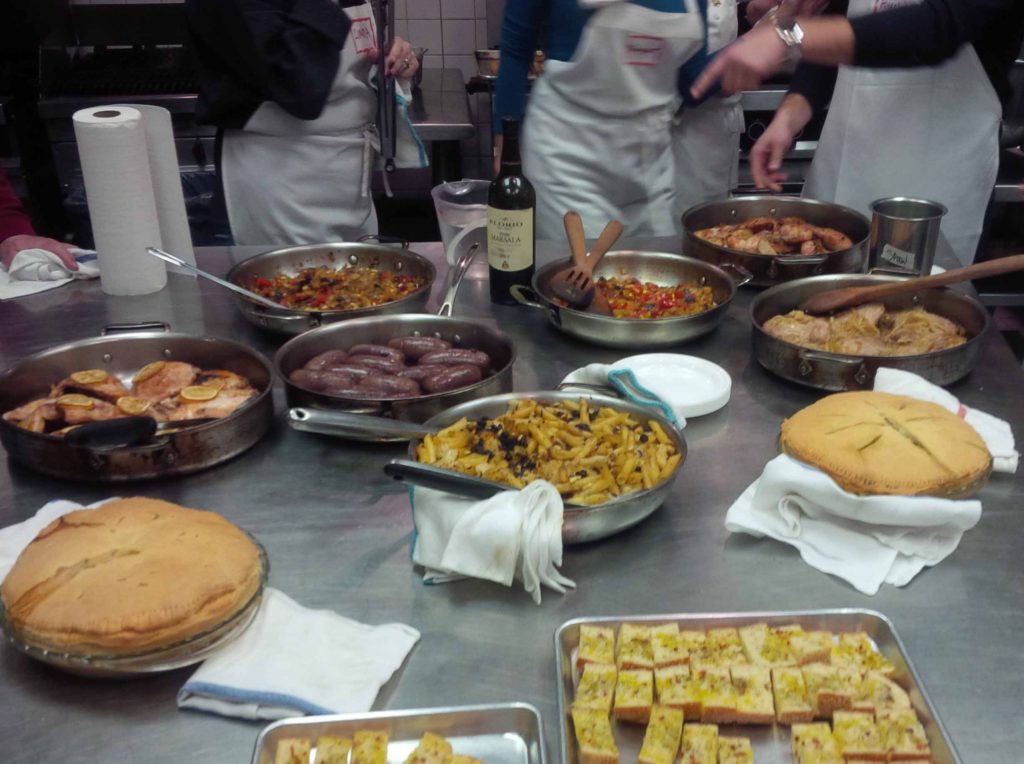 Some of us knew how to cook and some were beginners but we all worked together with help from Giovanna. It took about 2 hours to prepare the meal and when everything was ready we sat down to dinner with wine right on the work tables where we prepared the dishes . Full time I.C.E. students served and cleared. It was a great was to spend an evening. The cooking was fun and we really learned something. The meal at the end of the evening was great and we got copies of the recipes to take home.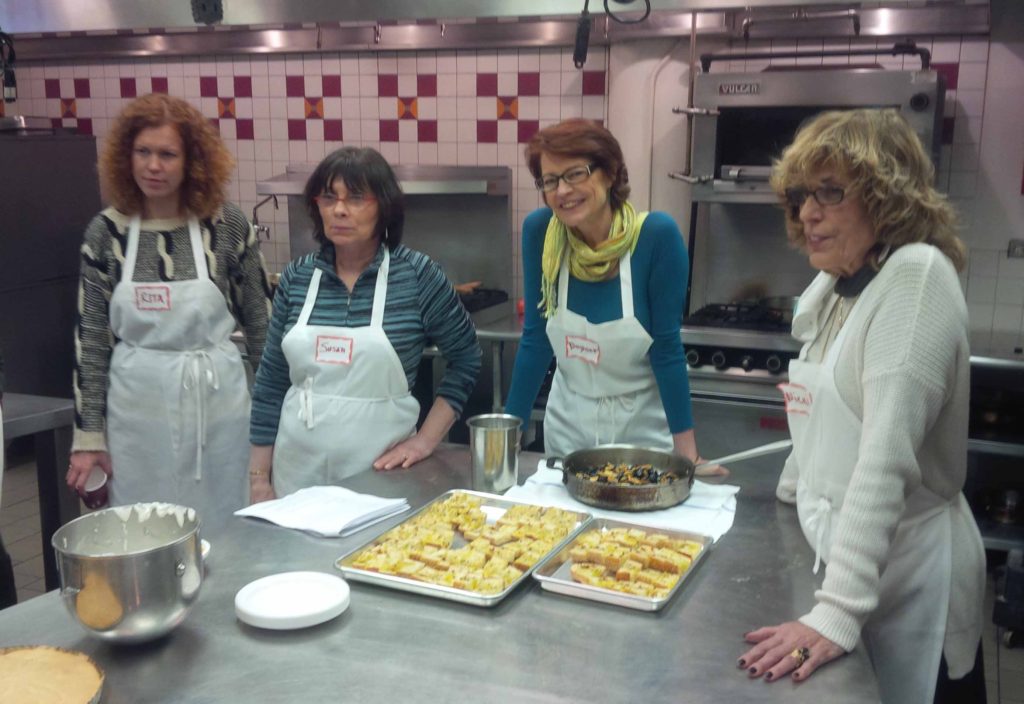 Click here for updated GALLERY II