Pasta al Pomodoro Light
Pasta al Pomodoro Light is adapted from an Eric Kim's recipe in the New York Times. This sauce is delicate and subtle. Its appearance is very plain although very tasty. You can dress it up with a sprinkle of parsley and some grated Parmigiana cheese if you'd like.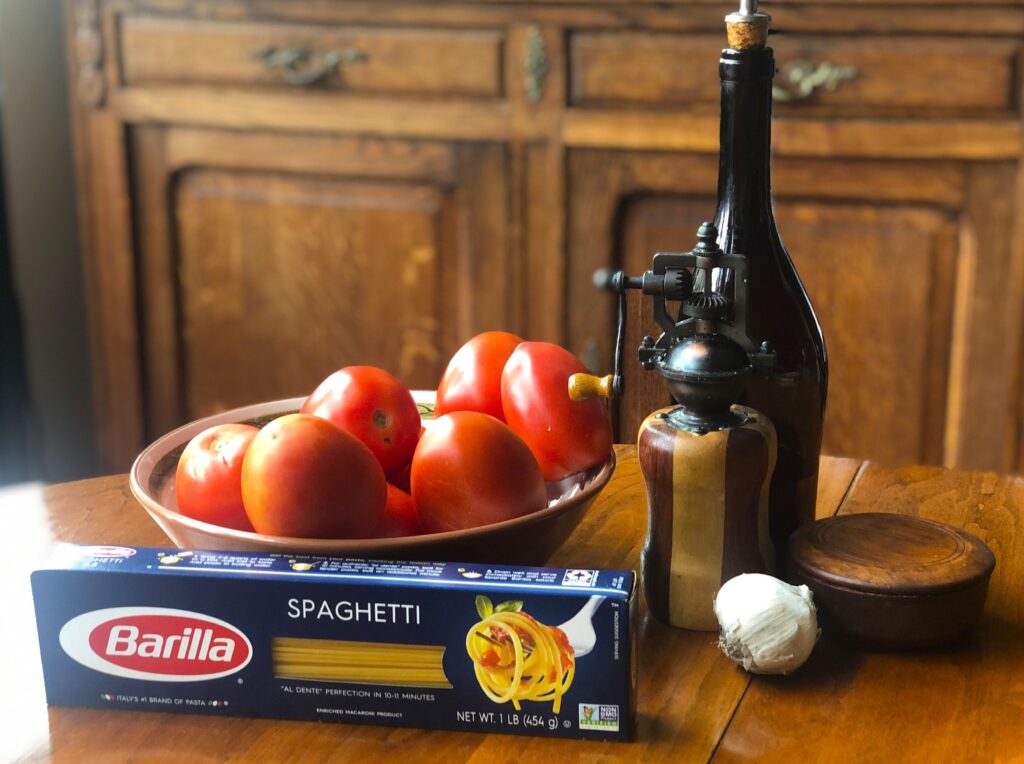 Ingredients:
½ cup olive oil
3 garlic cloves, sliced
3 lbs. plumb tomatoes roughly chopped
Salt and black pepper.
1 lb. spaghetti
Lightly sauté the sliced garlic for 5 minutes in a large pot. Don't brown it. Add the tomatoes and raise the heat to medium high. Stir until the tomatoes start to release their liquid and season with salt and pepper. Lower the heat and simmer for 45 minutes.
---
Put the cooked tomatoes a few spoons at a time into a sieve over a bowl. Force them through with the back of a wooden spoon. You should have about 2 plus cups of sauce. Discard the tomato skins, seeds, and garlic.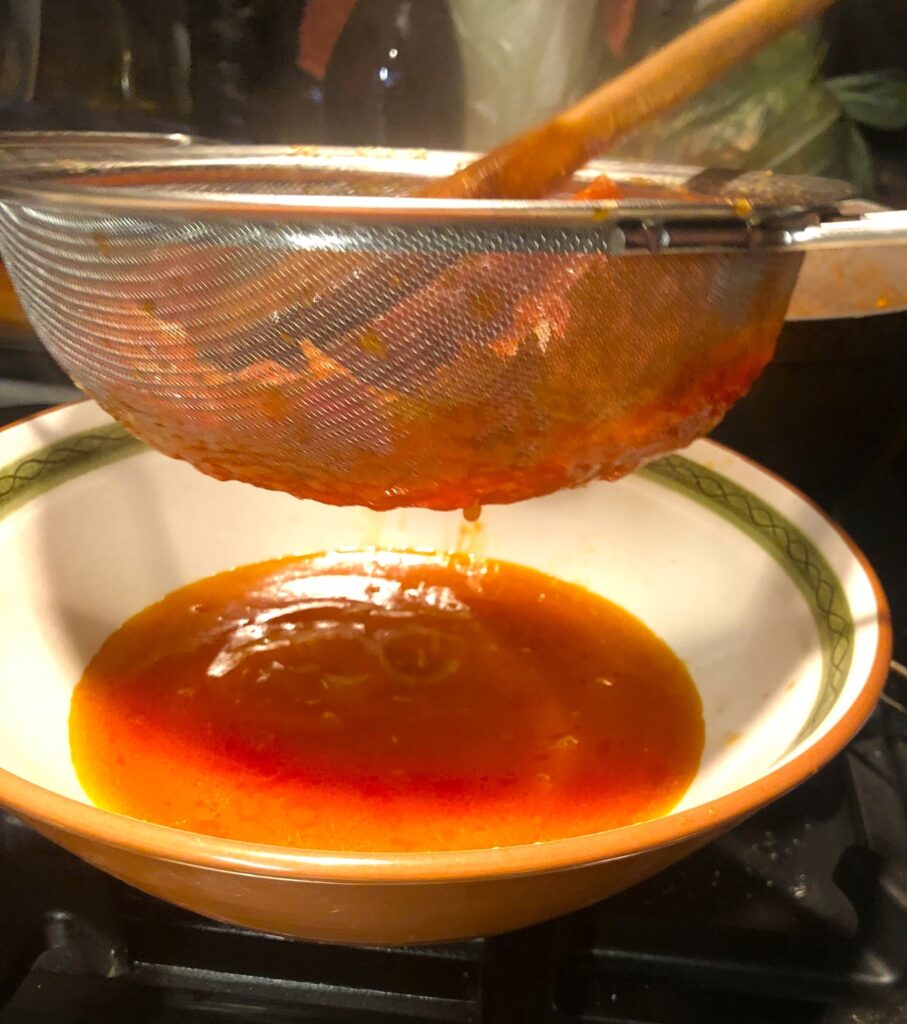 ---
Leave whatever liquid is left in the pot and add enough salted water to cook the pasta.
When the pasta is almost done drain the water and add the tomato sauce. Cook for another few minutes, tossing until the pasta has absorbed some of the sauce. Remove the pot from the heat and let it sit for 5 minutes to absorb more sauce.
Serve with parsley and grated Parmigiana.
Click here for updated GALLERY
Portfolio and Yelp