Crab Sauce
I got this recipe from an old friend. I personally think crabs are a lot of trouble to eat. It seems to me that it's too much work cracking those shells for just a tiny bit of meat. Nevertheless, they make a delicious crab sauce.
(You can have your fish market clean the crabs or you can do it yourself.)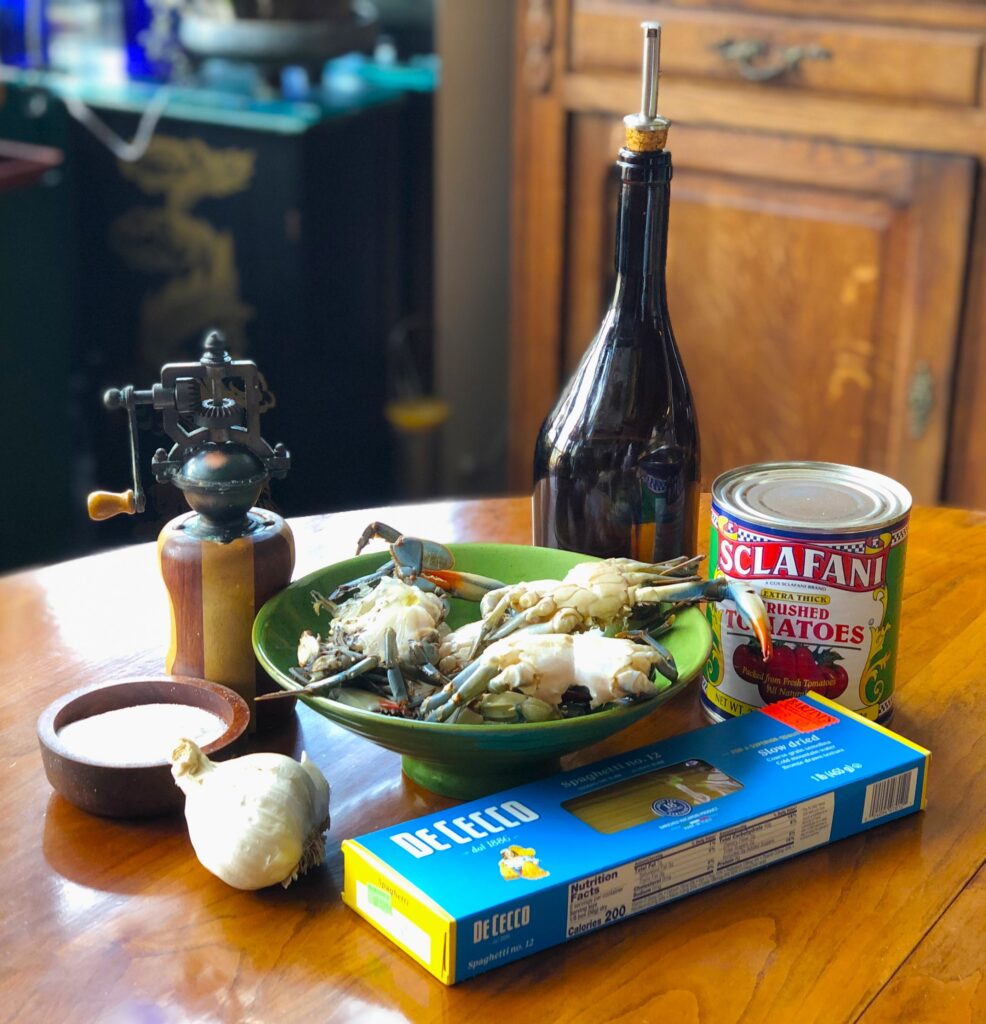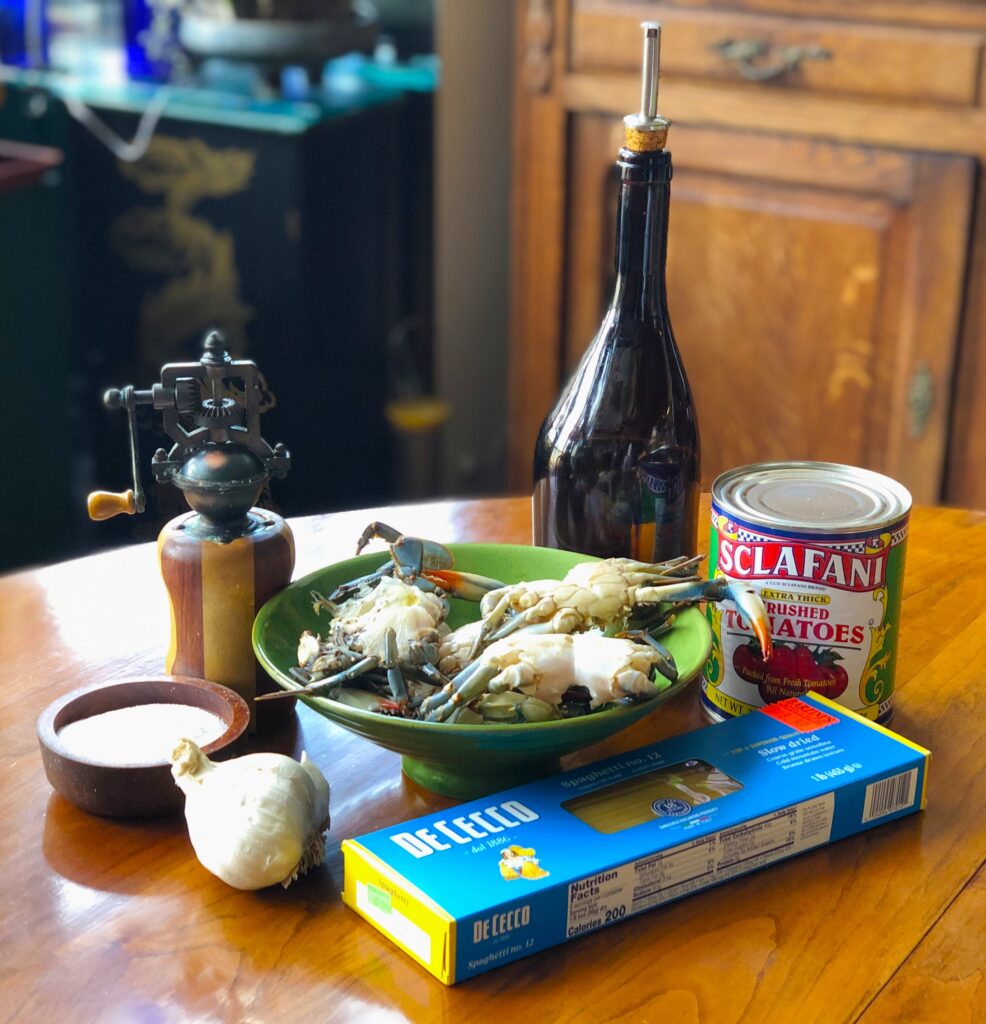 Ingredients:
¼ cup olive oil
3 cloves of garlic sliced
Salt, black, and red pepper
6 crabs
2 – 28 oz. cans crushed tomatoes
1 pound spaghetti or linguine
Slowly simmer the garlic in the oil in a pot on low eat or until it begins to color. Discard the garlic and season the oil with salt, black and red pepper. Add the crabs (broken in half) and toss in the oil for 8 minutes.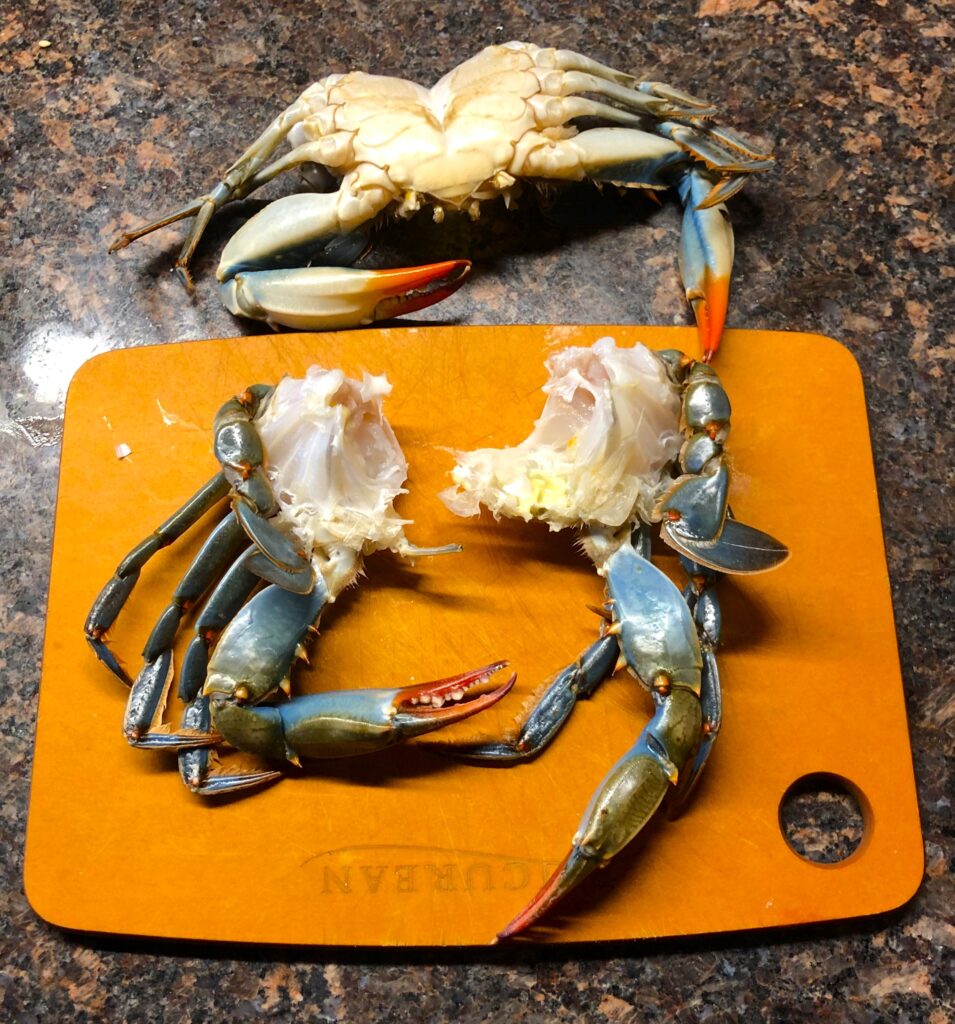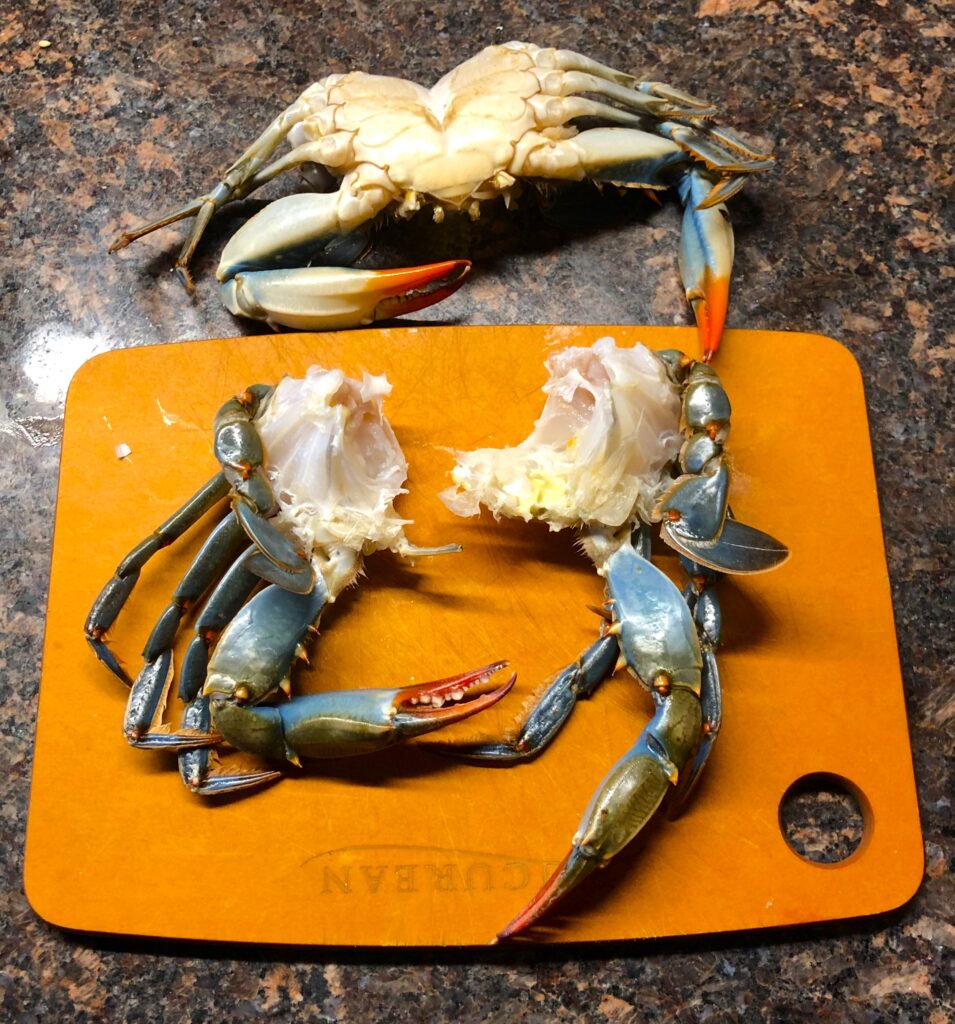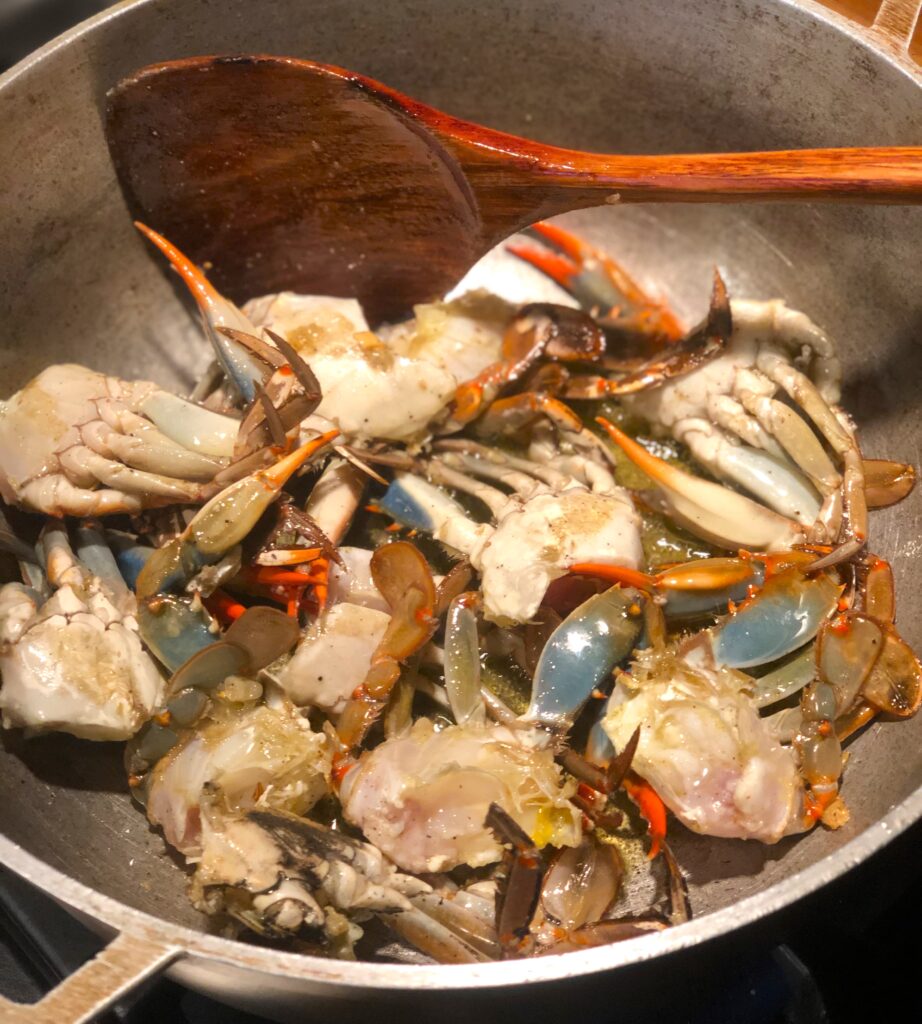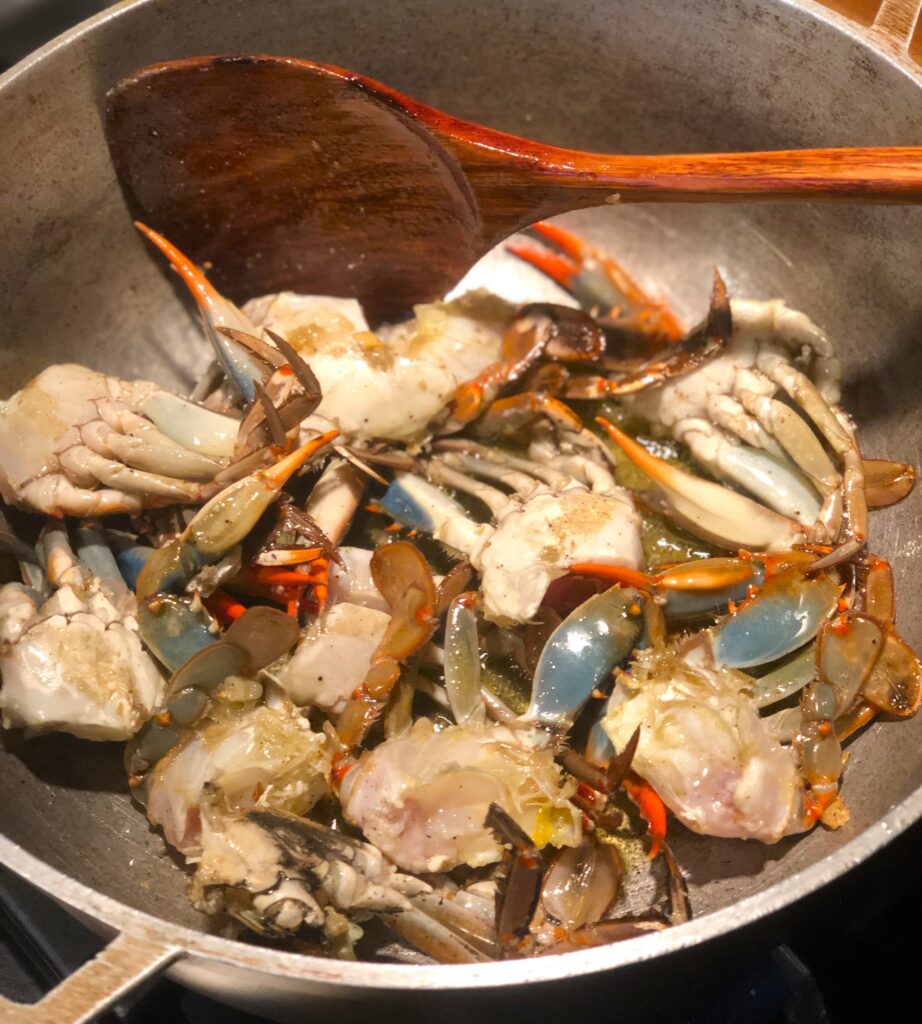 ---
Add the crushed tomatoes and 1 tomato can full of water. Bring to a boil, lower heat and simmer for 2 hours.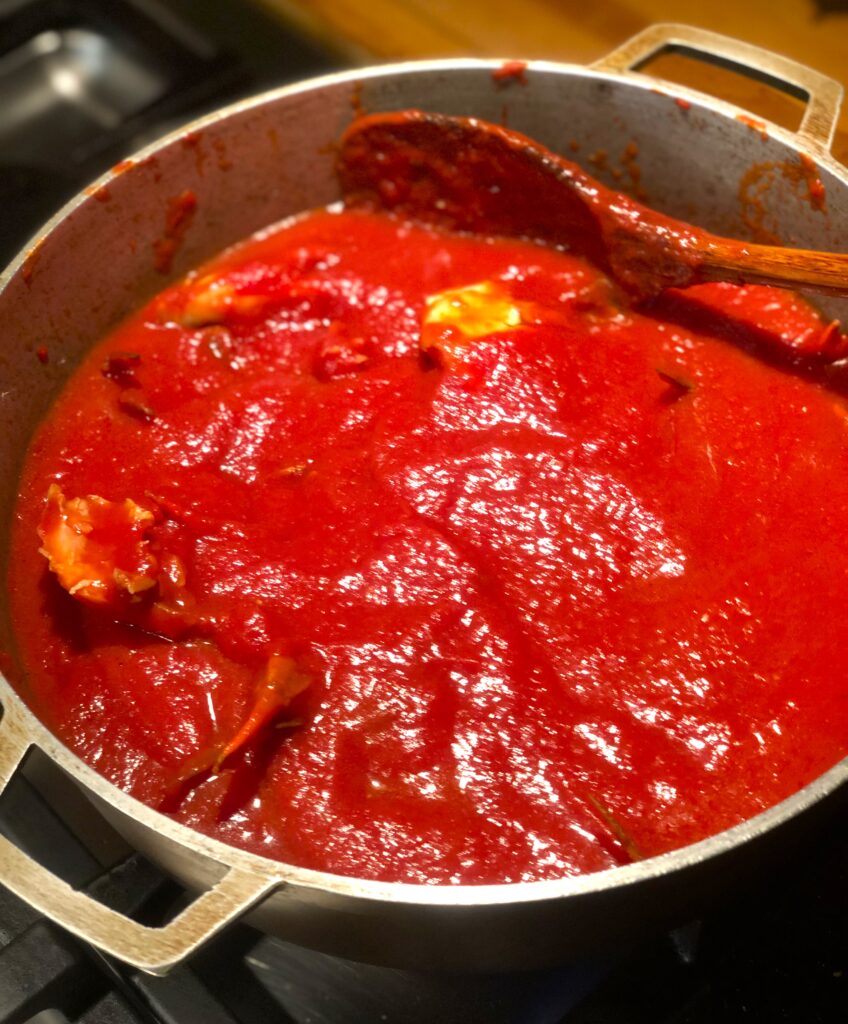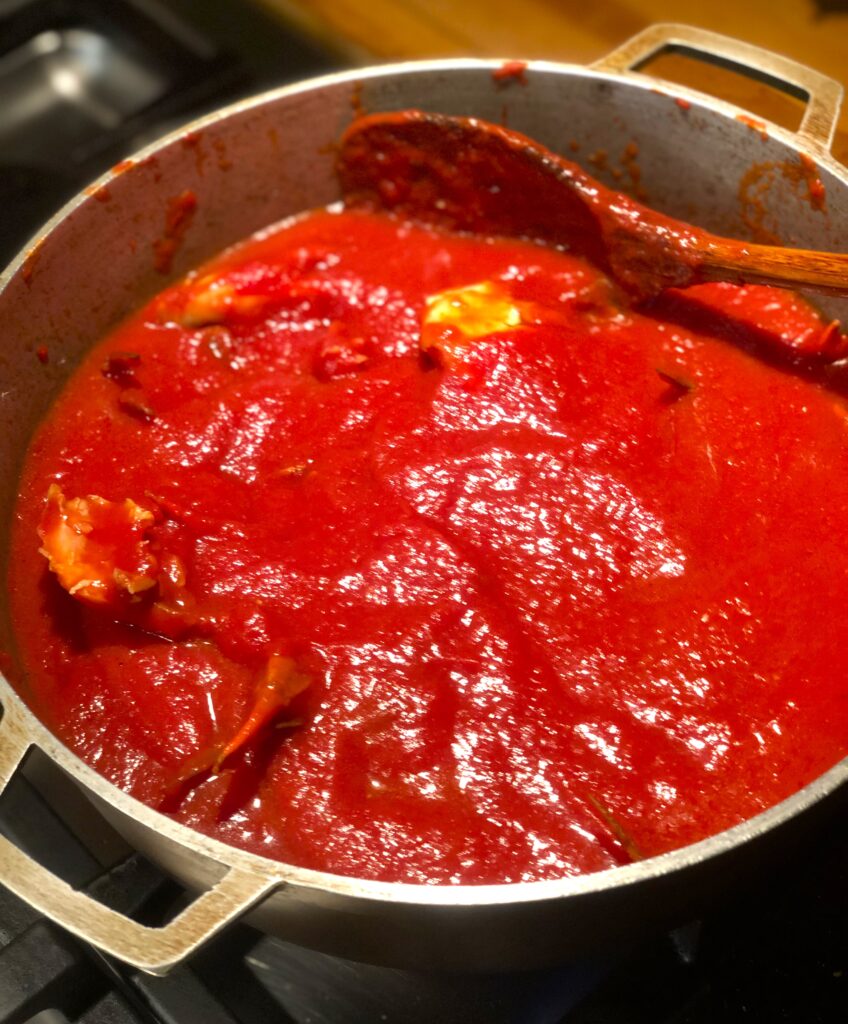 Cook the pasta al dente, add the sauce and crabs and serve.
Click here for updated GALLERY
Portfolio and Yelp