Minestra con 
Piselli Caiano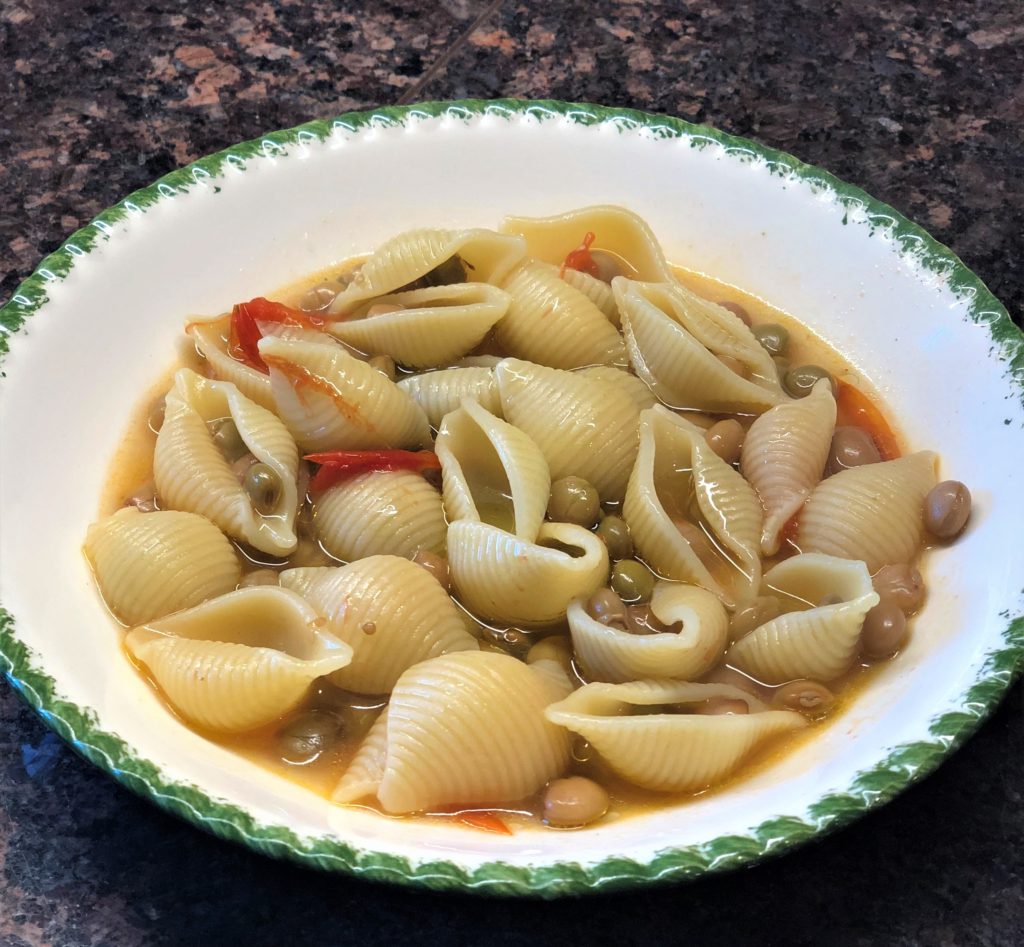 Minestra con Piselli  Caiano  translates to something like Soupy Pasta with Pigeon Peas. It sounds better in Italian.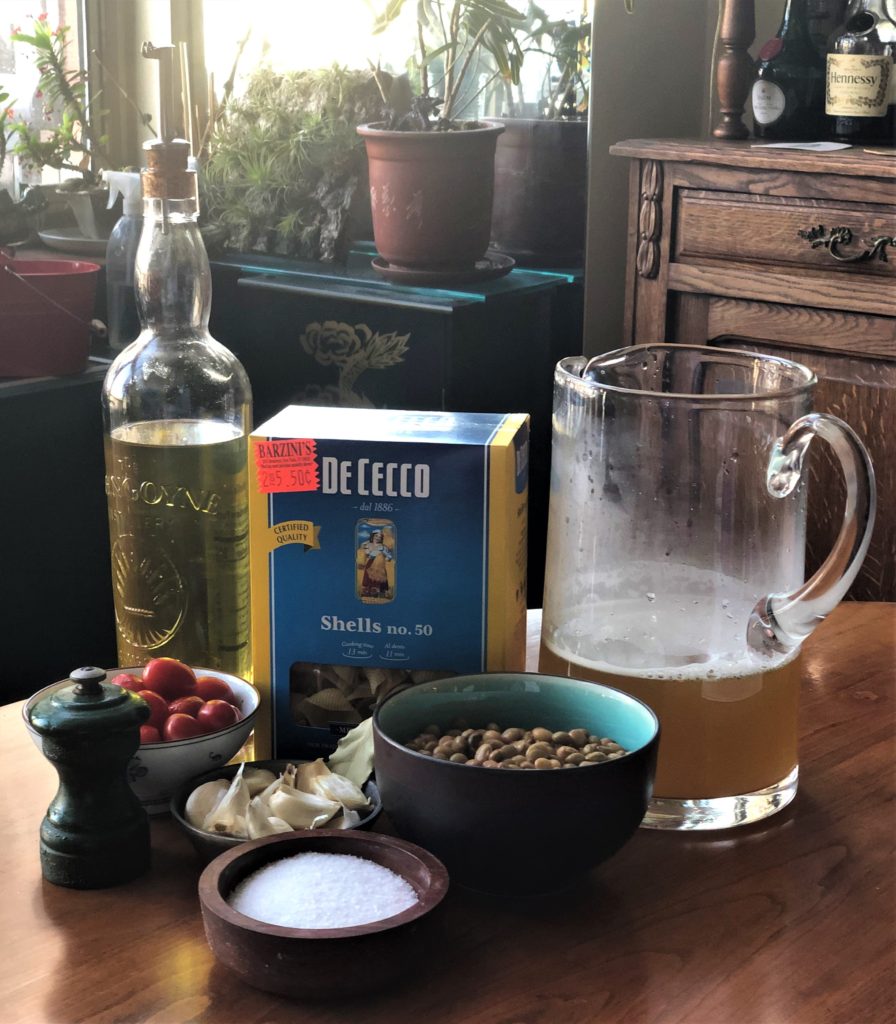 Ingredients:
1/4 cup olive oil

2 cloves garlic, sliced

A handful of cherry tomatoes sliced in half or a large tomato roughly chopped

4 cups chicken stock

Salt and black pepper to taste

1/2 lb. shells or other small pasta

15 oz. can of pigeon peas
Minestra con Piselli  Caiano preparation –
Fry the garlic in oil. Add the tomatoes and cook until slightly soft.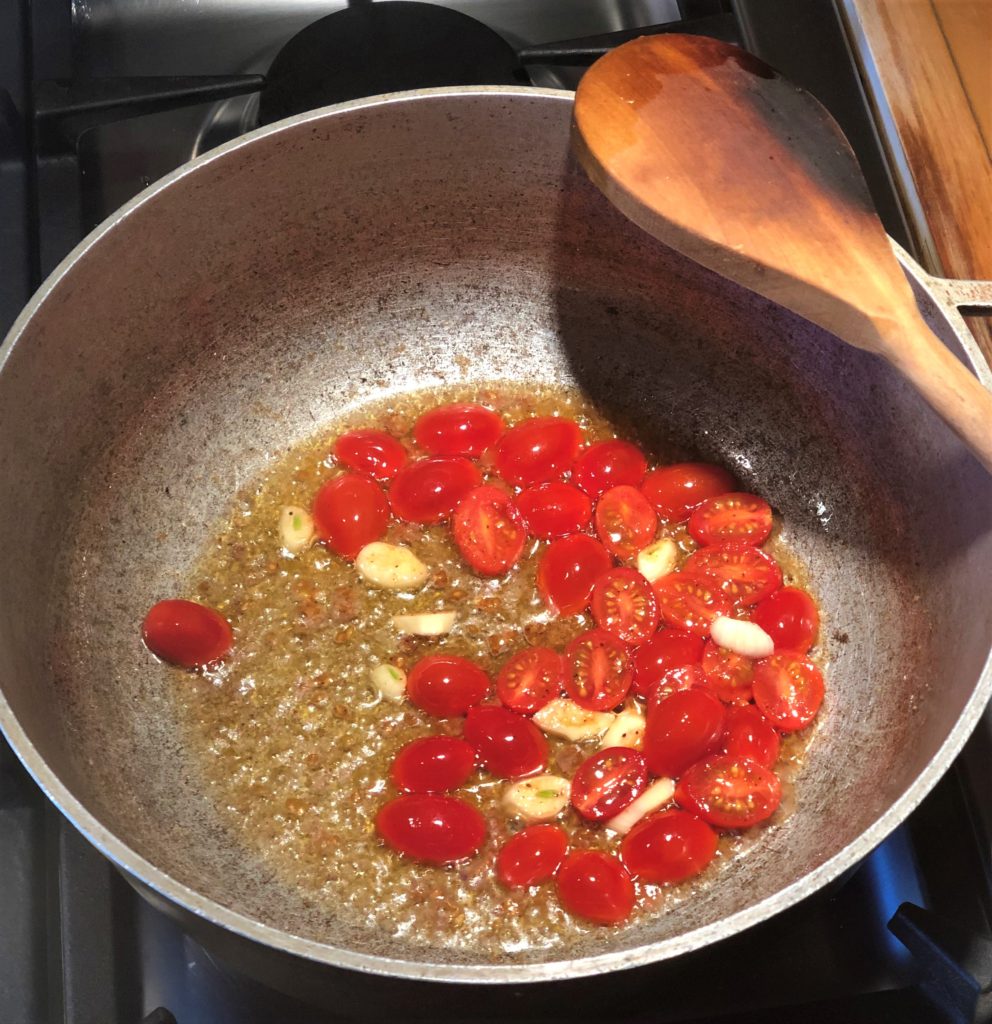 Add the broth, bay leaf, and the pasta. Keep adding heated water, maybe 2 or 3 cups, to keep a soupy consistency. When the pasta is almost done, add the peas, stir and cook for a few minutes. Serve with a drizzle of olive oil.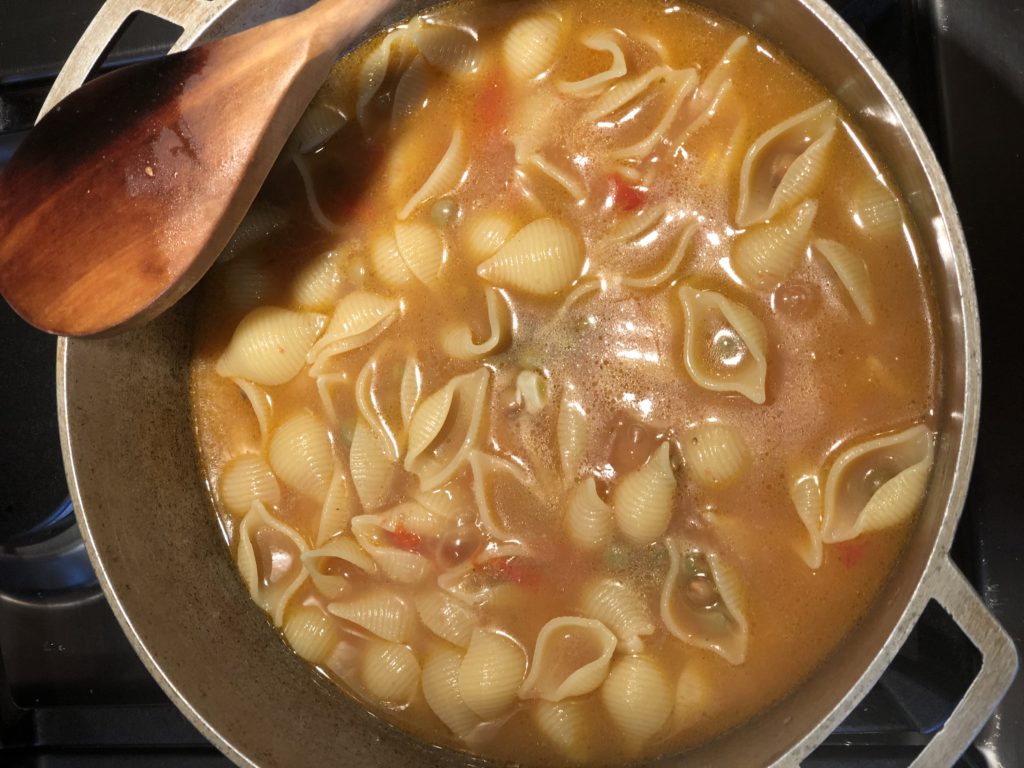 Click here for updated GALLERY II