Spaghettata con Limone e Tonno
If you've been following my blog you know that I don't use packaged food products – until now. I was browsing in a grocery store in Amalfi in Southern Italy and noticed a clear cellophane package of dried lemon, onions, capers and other things called, "Spaghettata con Limone e Tonno."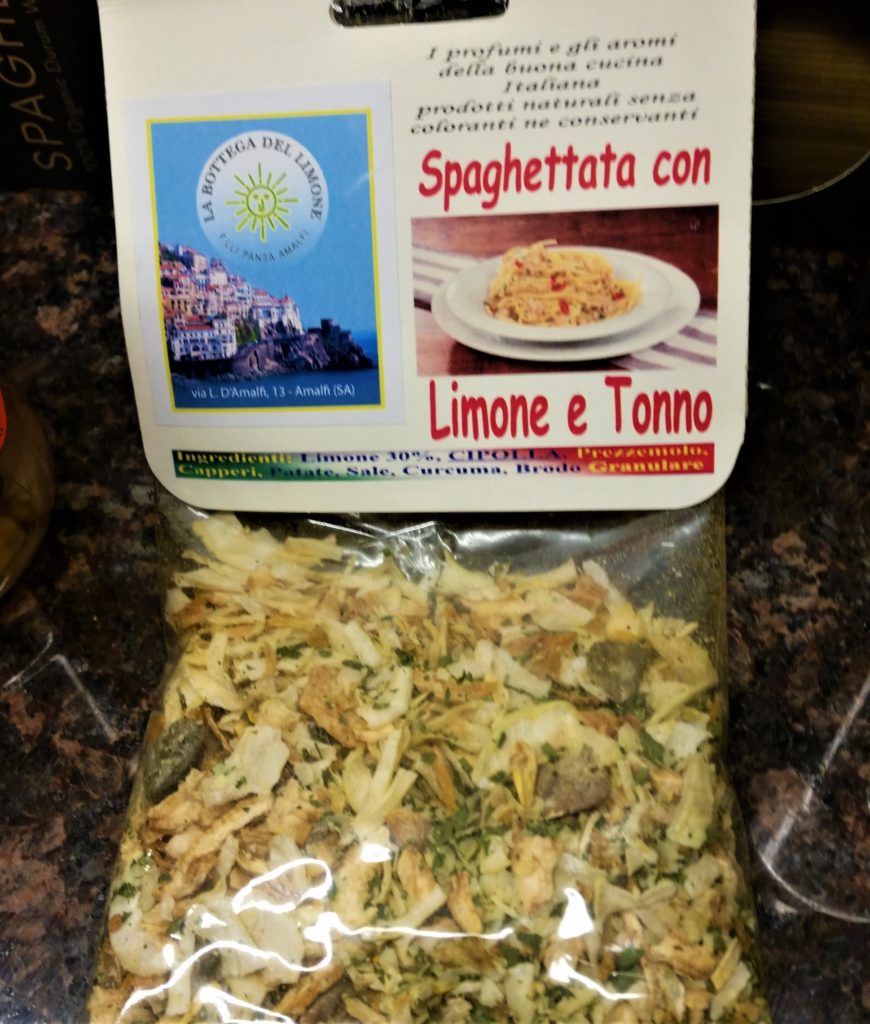 It was only 2 Euros so I bought it. The English translation of the preparation was a little confusing but I figured it out.

All I had to do was add 3 ingredients – water, olive oil, and tuna.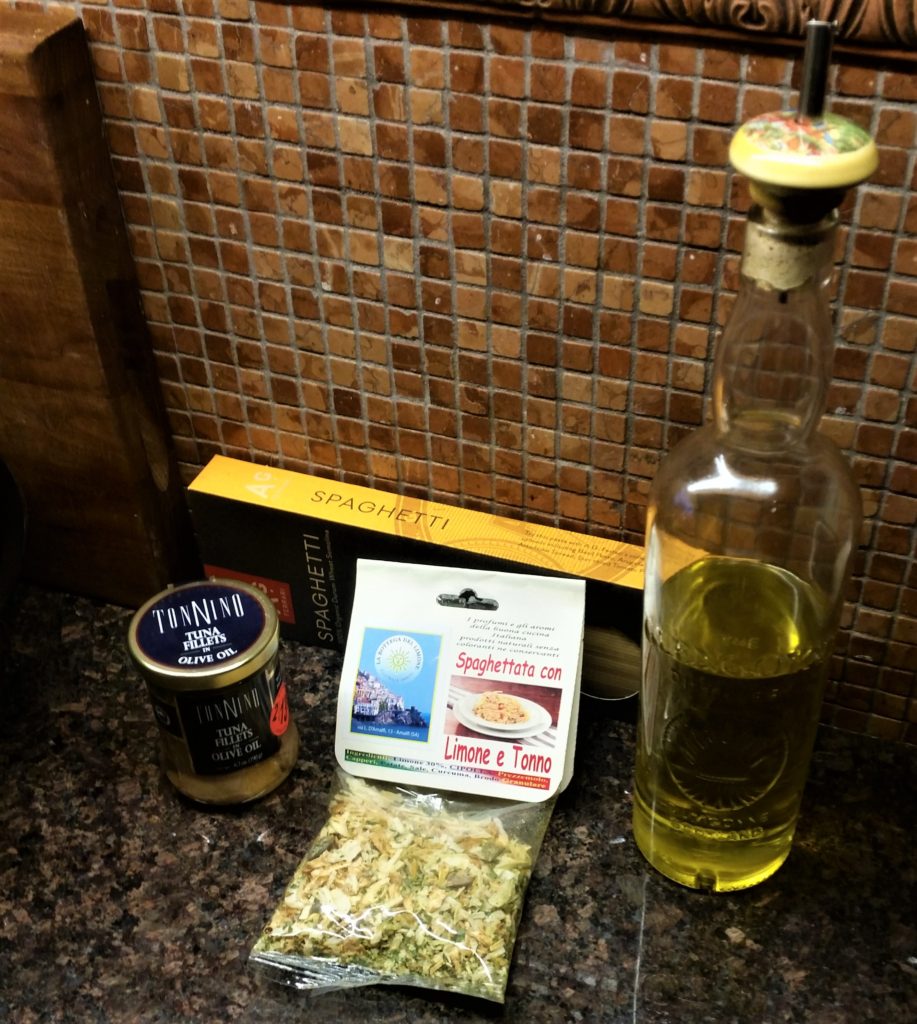 The preparation was easy and it was delicious. I tried to Google a location where I could buy some more but no luck. I guess next time I want it, I'll have to go back to Amalfi or make it from scratch.
---
From scratch –
Ingredients:
¼ cup olive oil

1 finely chopped garlic clove

grated zest of 1 lemon

juice of ½ lemon

2 tbsps. chopped capers

Salt and black pepper to taste

1 – 8 oz. jar of imported tuna packed in olive oil

1 lb. spaghetti
Heat the oil in a large pan. Add garlic, zest, lemon juice, and capers and sauté for a few minutes. Taste for seasoning. Add tuna and the oil it was packed in and break into bite-sized pieces.
When the pasta is almost done add it to the sauce to finish cooking.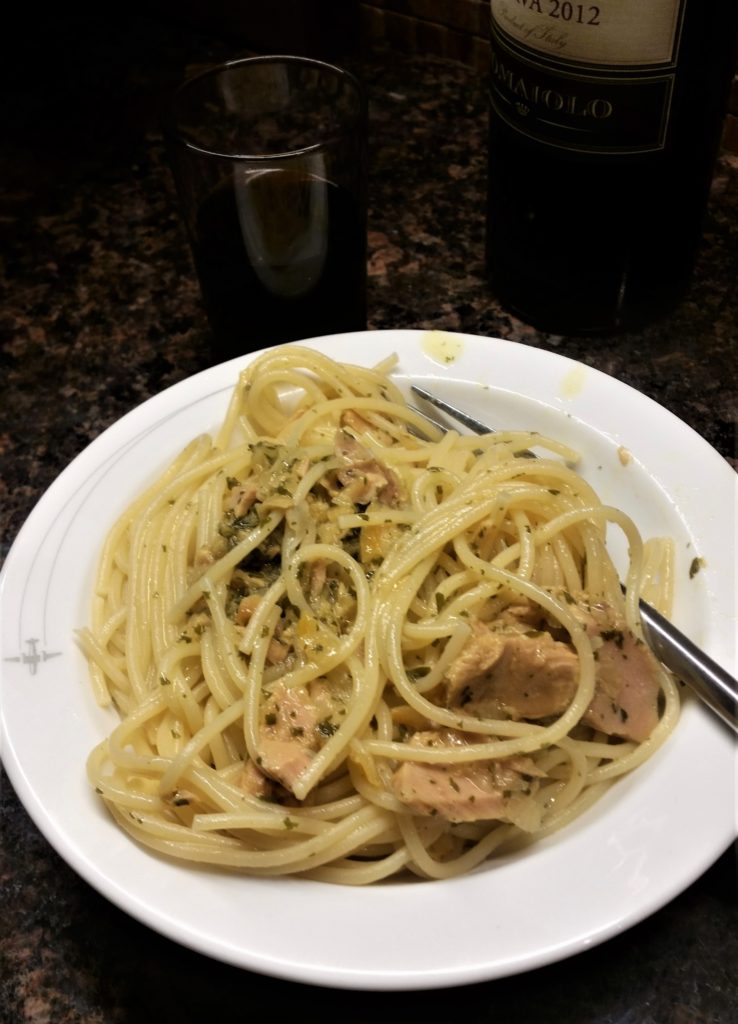 ---