Potato Croquettes
This is the first time I've ever made potato croquettes. They were pretty tasty but it wasn't easy. Mashing the potatoes was hard work and breading and frying the croquettes was time-consuming and sloppy. Maybe it gets better with practice but the next time I want potato croquettes, I think I'll just go to a Sicilian-run pizzeria and buy them.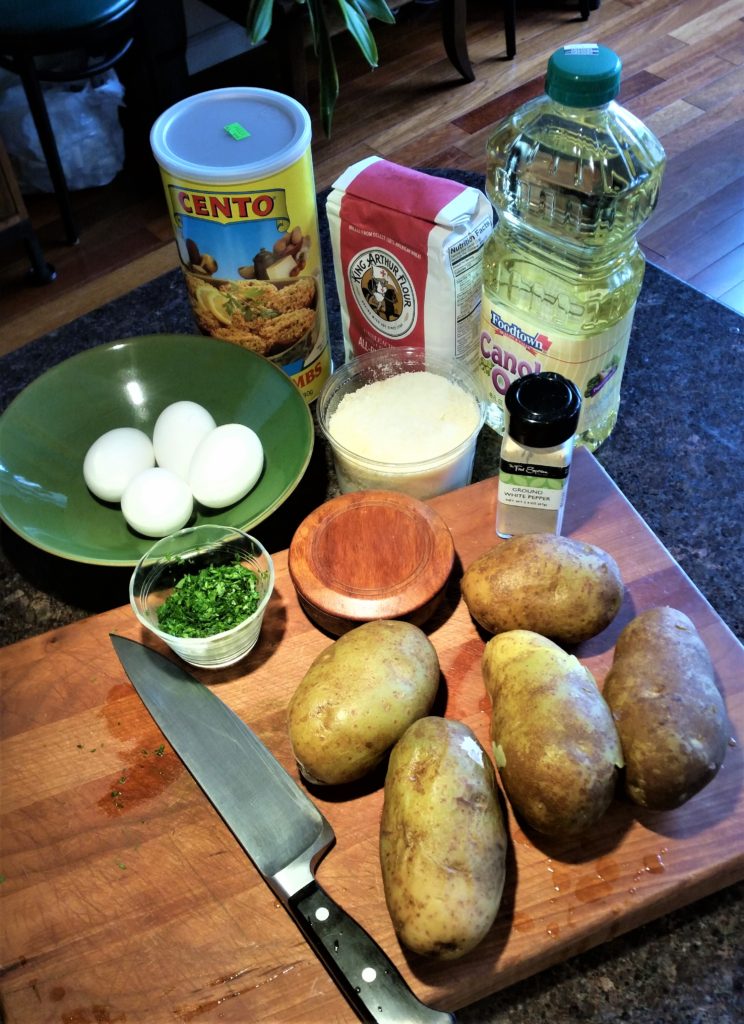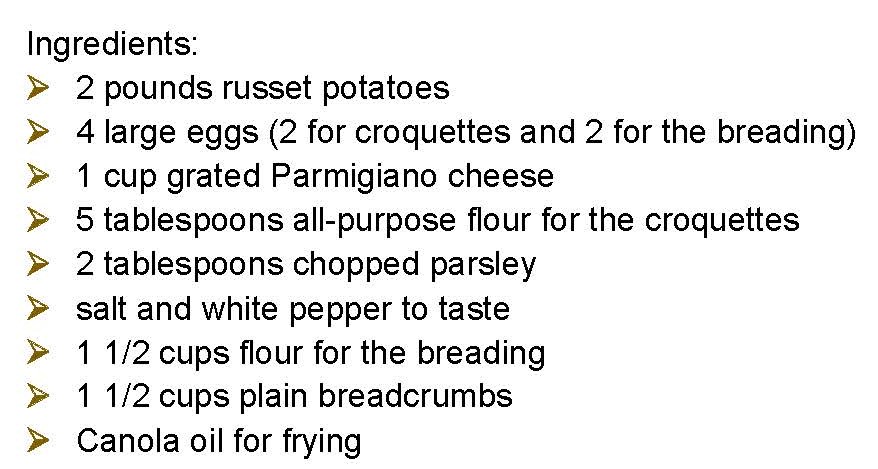 Boil the potatoes in their skins for 30 to 40 minutes. Drain them and let cool 15 minutes then peel. Mash the potatoes and let them come to room temperature uncovered so they dry out.
Add 2 eggs, the Parmigiano, 5 tbsps. flour and parsley. Taste and season with the salt and pepper. Use an ice cream scoop or a spoon and take some of the potato mixture and form it into a small canoe-shaped roll.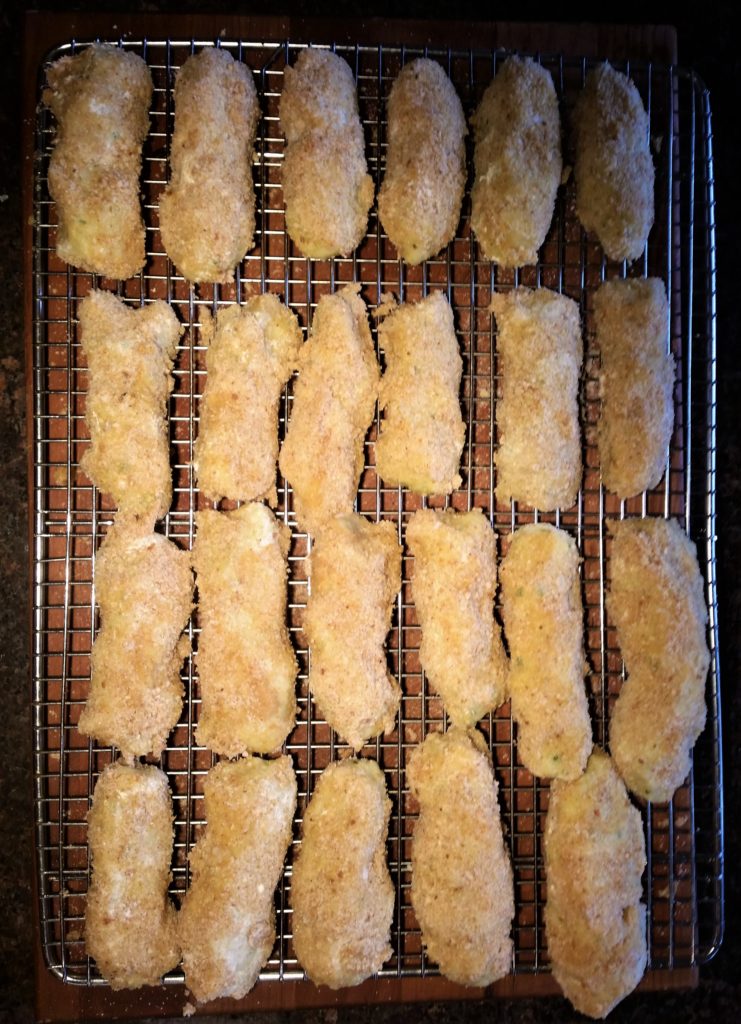 Roll the croquettes in the flour and shake off excess. Then dip the beaten egg. Drip off excess and then roll in the breadcrumbs. Let the breaded croquettes rest 20 minutes before frying.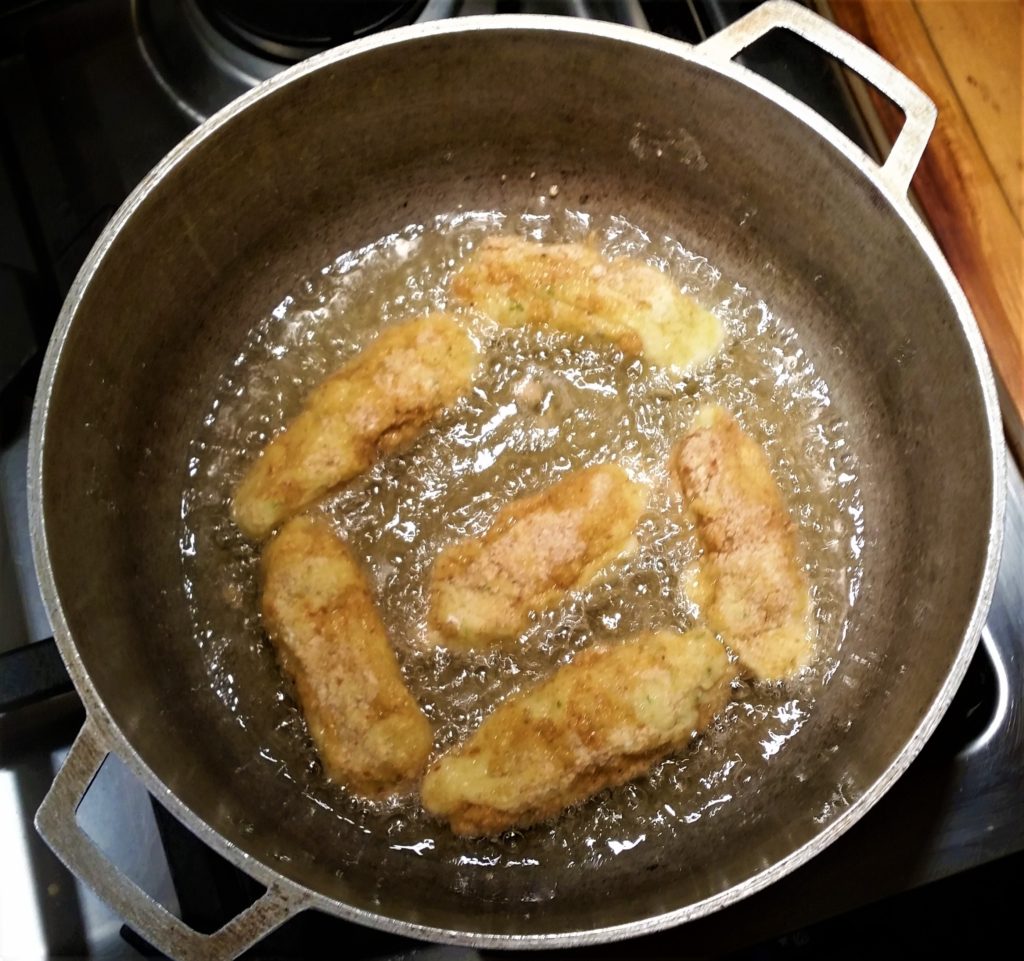 Heat oil until a bit of the potato dropped into it sizzles. Fry the croquettes turning until they are evenly golden browned on all sides. This should make about 20 to 25 croquettes.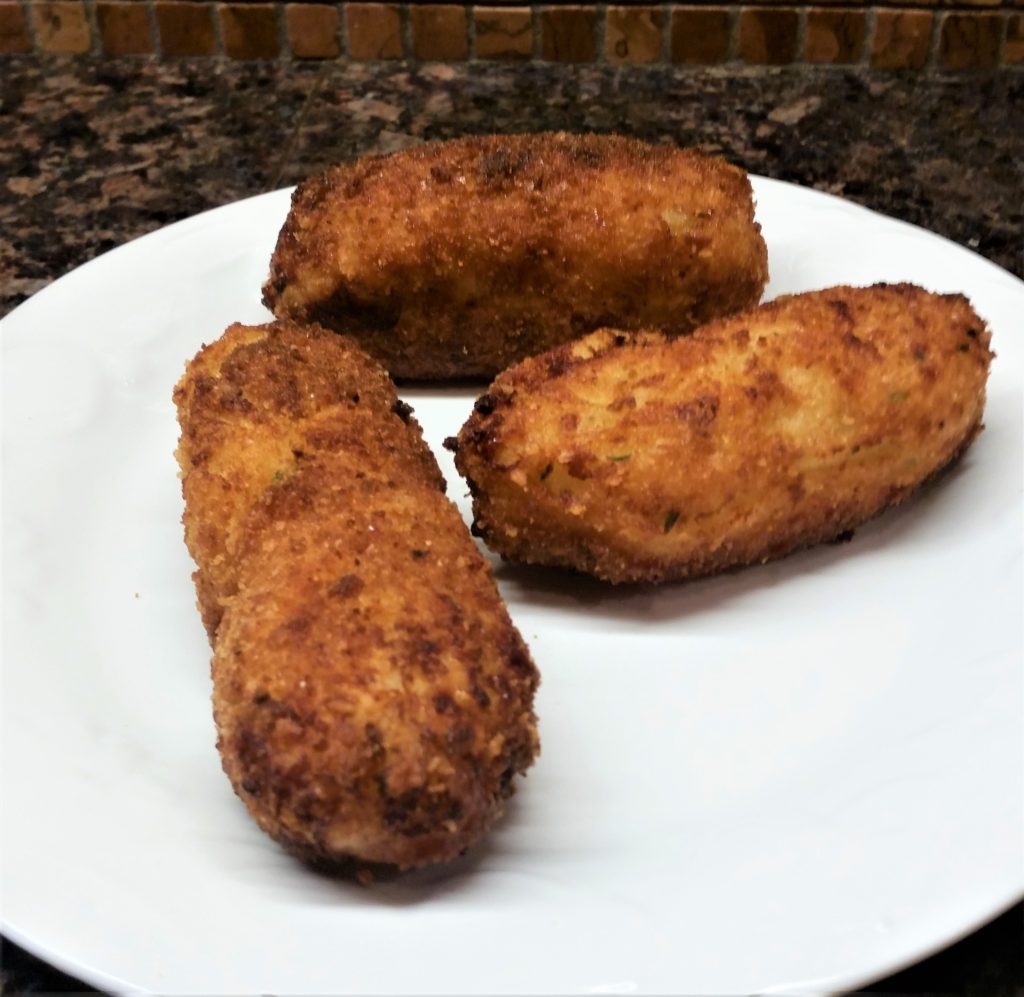 Drain and serve warm.
---
Click here for updated GALLERY II