Japanese Hospital Food
If you've ever spent time in a hospital you'll know that the food they serve isn't exactly gourmet. It's far from it. The best you can say is that it's well-balanced and nutritious. But it's bland, tasteless and unappetizing. It'll get you through you stay at the hospital without starving but it's nothing to write home about. Most patients, if they're not on a restricted diet, have friends and family bring them real food when they visit. It looks like this would be unnecessary in Japan.
Recently an American woman gave birth in a Japanese hospital and was so impressed by the food she was served that she photographed it.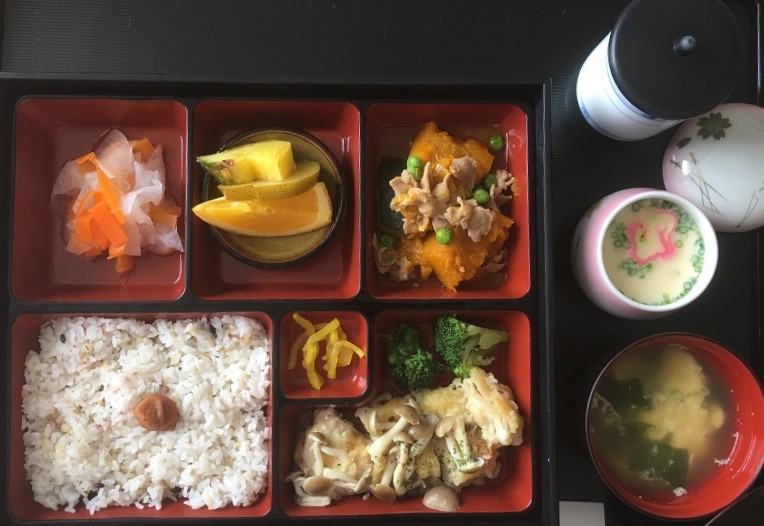 "Chicken with mushroom sauce, braised pumpkin and pork, daikon carrot salad, rice, miso soup, chawan mushi."
---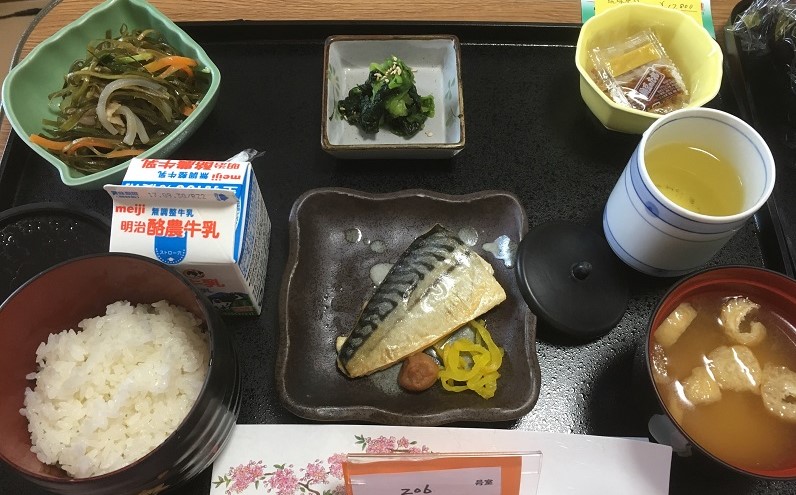 "Mackerel, konbu salad, natto, spinach salad, miso soup, rice, milk, green tea."
---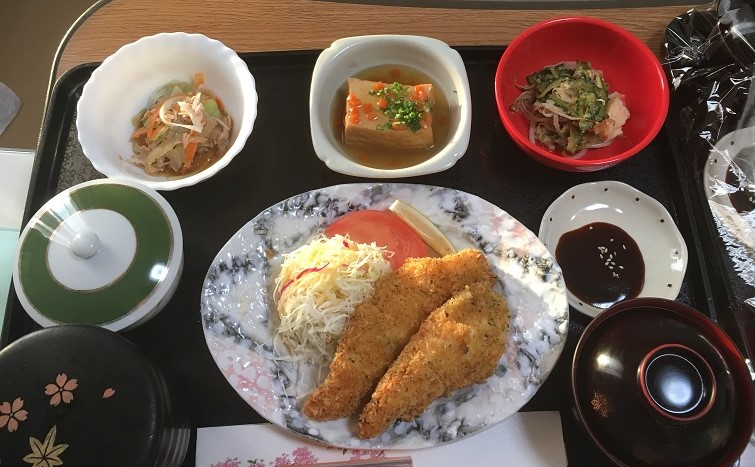 "Chicken fingers with shredded cabbage salad, bitter melon stir fry, agedashi tofu, carrot salad, rice, miso soup."
---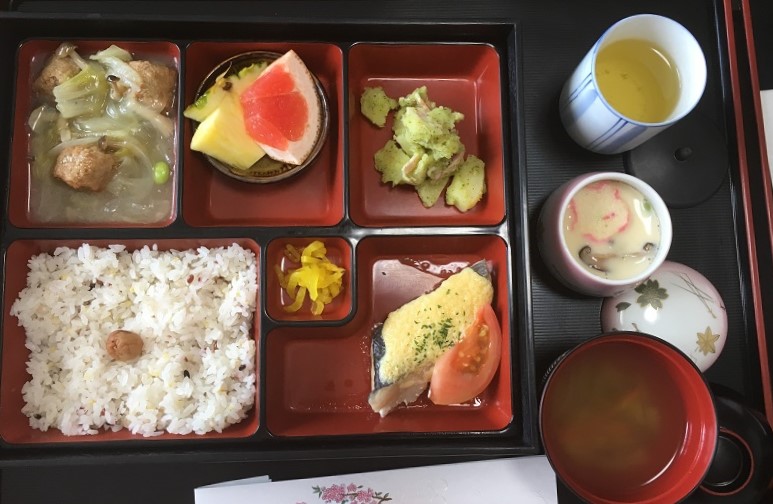 "Sea bream, pasta salad, chicken meatballs, pickled daikon, rice, miso soap, chawan mushi, green tea."
---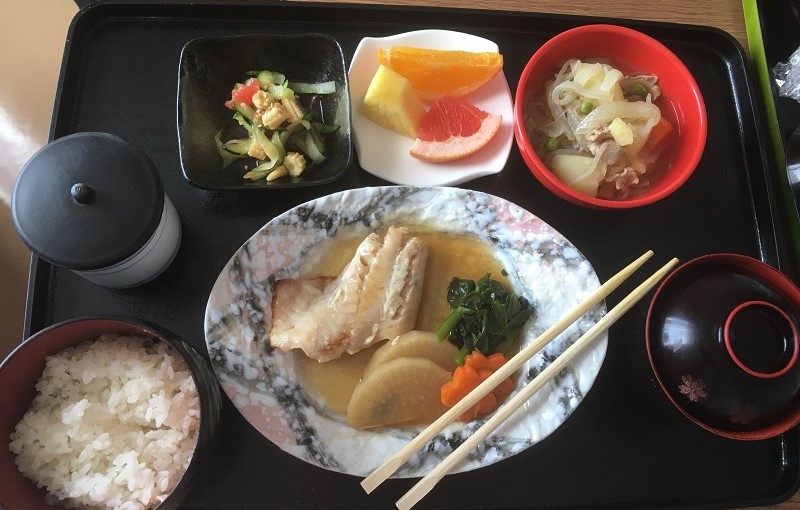 "Forget this fish name, braised vegetables, niku jaga (meat and potatoes), cucumber and baby corn salad, rice, miso soup, green tea."
---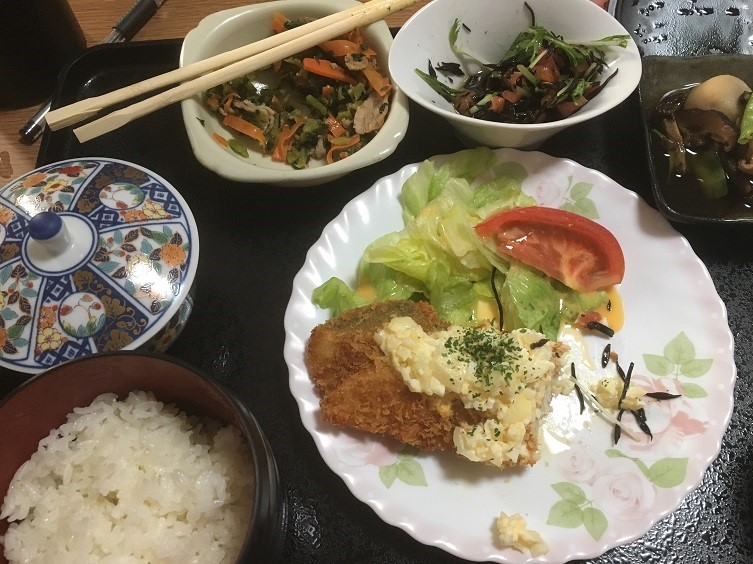 "Fried fish with tartar sauce, braised mountain potatoes, hijiki salad, spinach and carrot stir fry, rice, green tea."
---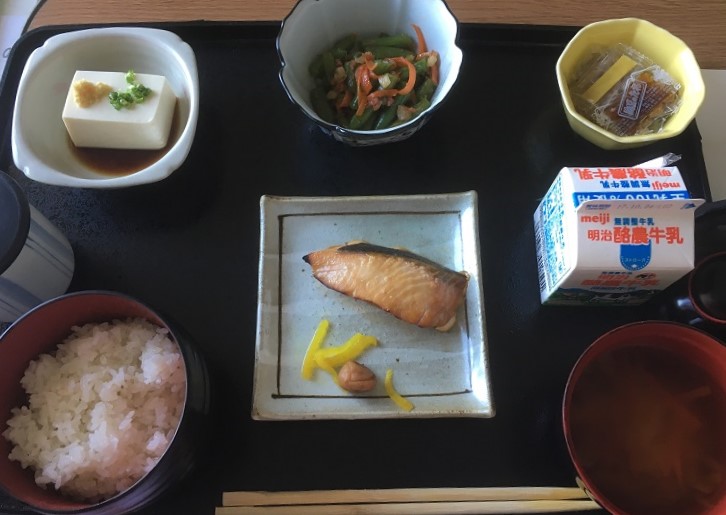 "Salmon, tofu, spinach salad, natto, miso soup, rice, milk."
---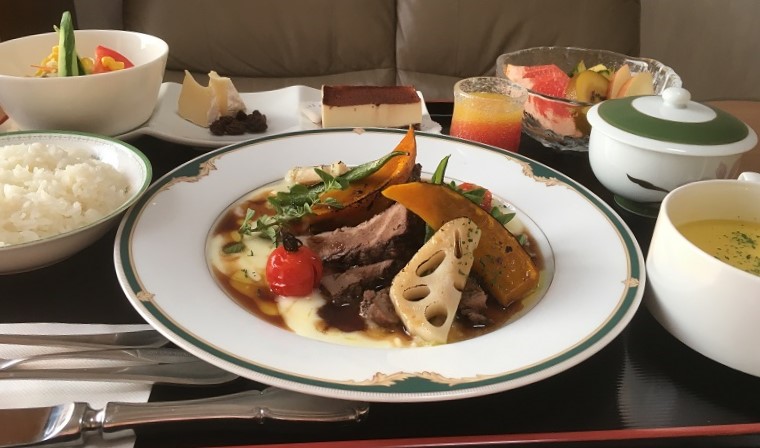 "Final Oiwai Dinner – Camembert and raisins, roast beef, mashed potatoes, kabocha, lotus root with gravy, corn soup, rice, salad, tiramisu, fruit, orange juice, green tea."
---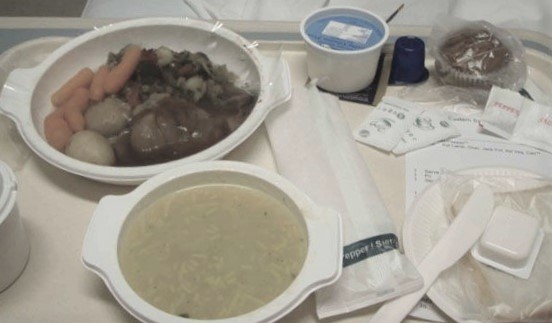 If you've ever been to a US hospital, this is what you could expect.
---