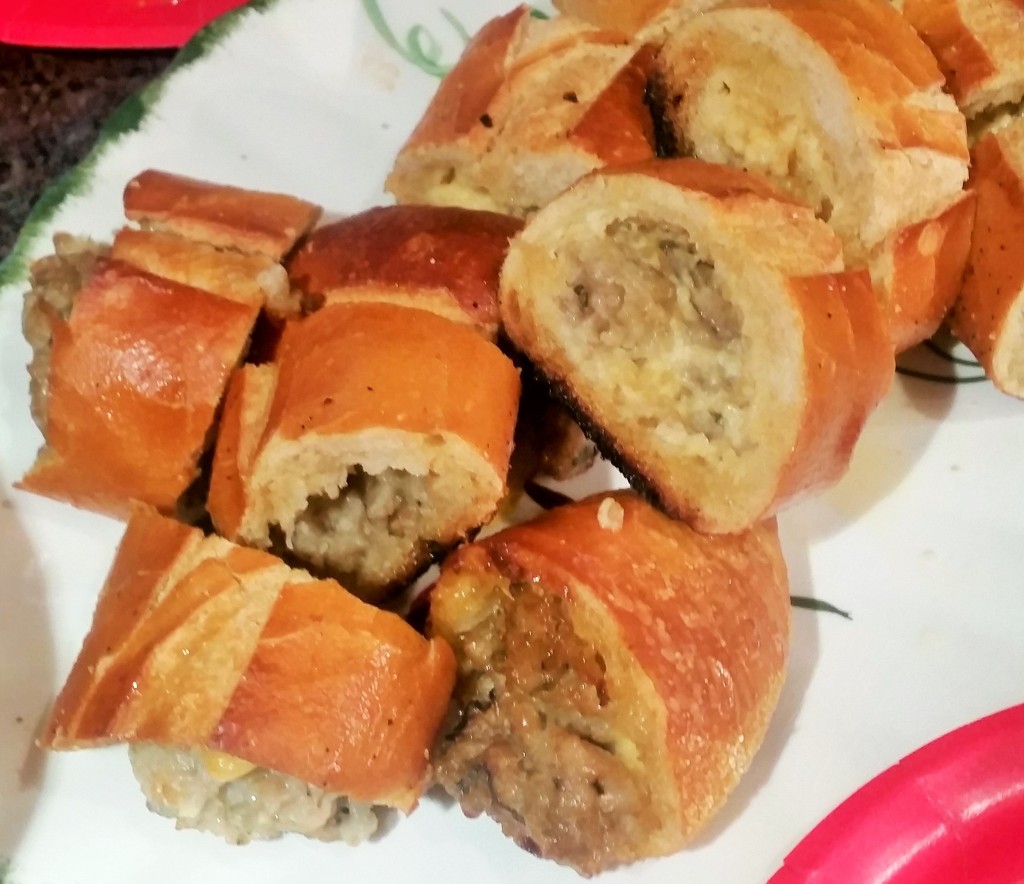 Oyster Bread – a New Orleans recipe adapted by Nicki.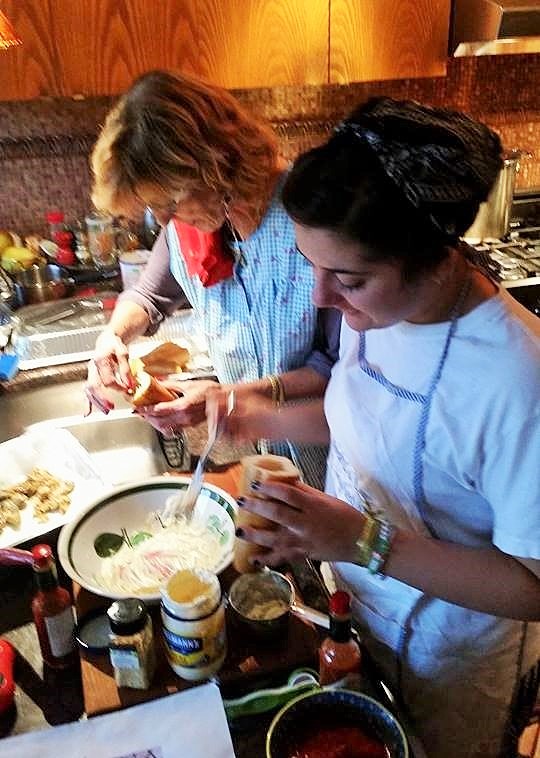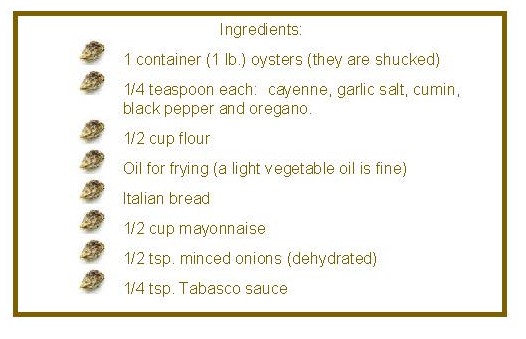 Mix the spices in a small bowl. Put the oysters with the liquid in a bowl. Stir half the spices into the oysters. Cover with plastic wrap and refrigerate for at least one hour.
Drain the oysters. Put the flour and the rest of the spices in a bowl and mix well. Dredge the oysters in the flour mixture. Fry them  in hot oil (the oil should be at least 2 inches high in the pan) until golden brown. Remove with a slotted spoon and drain on paper towels.
Mayonnaise spread: Mix the mayonnaise, onions and Tabasco well.
Cut the Italian bread in half (DO NOT CUT THE BREAD AS YOU WOULD FOR A SANDWICH) and scoop out the inside doughy part down to the heel. Spread the mayonnaise mixture into the bread. Stuff the bread with the oysters. Slice the bread into one-inch pieces and bake in a 350 degree oven for 20 minutes. Oyster bread is an excellent appetizer.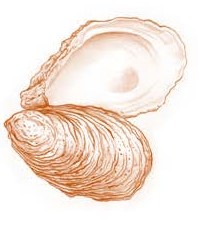 Click here for updated GALLERY