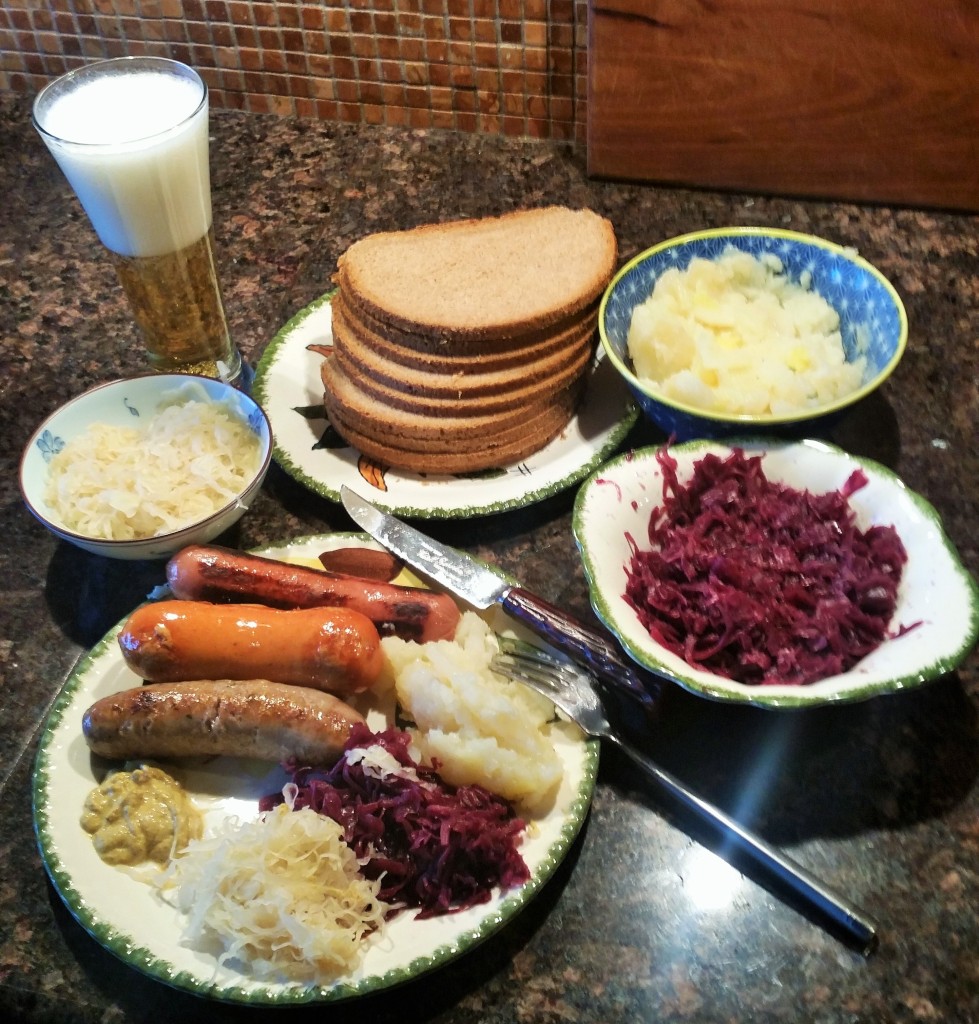 Schaller and Weber
An easy and tasty meal and I got it all from a butcher shop. Schaller and Weber is on 2nd Avenue near 86th Street. They have fresh and smoked meats, goose and venison and all kinds of German wursts. The also make their own salads and other prepared food as well as carrying European imports like preservers, pickles, spätzle, coffee and candy.
I had lunch at the Heidelberg yesterday. I sat at the bar and ordered a Bitburger and steak tartar – light on the onions and heavy on the Tabasco. The barmaid served my beer and then walked out of the front door. She returned a few minutes later and waved a small package wrapped in butcher paper at me.
"Here's your lunch," she said as she brought it to the kitchen.
It was the freshly double ground sirloin from Schaller and Weber for my steak tartar. The Heidelberg only serves it during the hours that Schaller and Weber is open and can supply the fresh meat.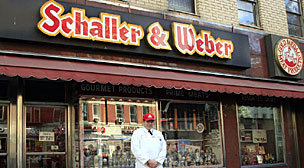 After lunch I went next door and did a little shopping. I got bauernwurst, bratwurst and knockwurst as well a few sides – red cabbage, sauerkraut, German potato salad, cucumber salad and mustard. The only thing that needed to be cooked was the wursts – simple.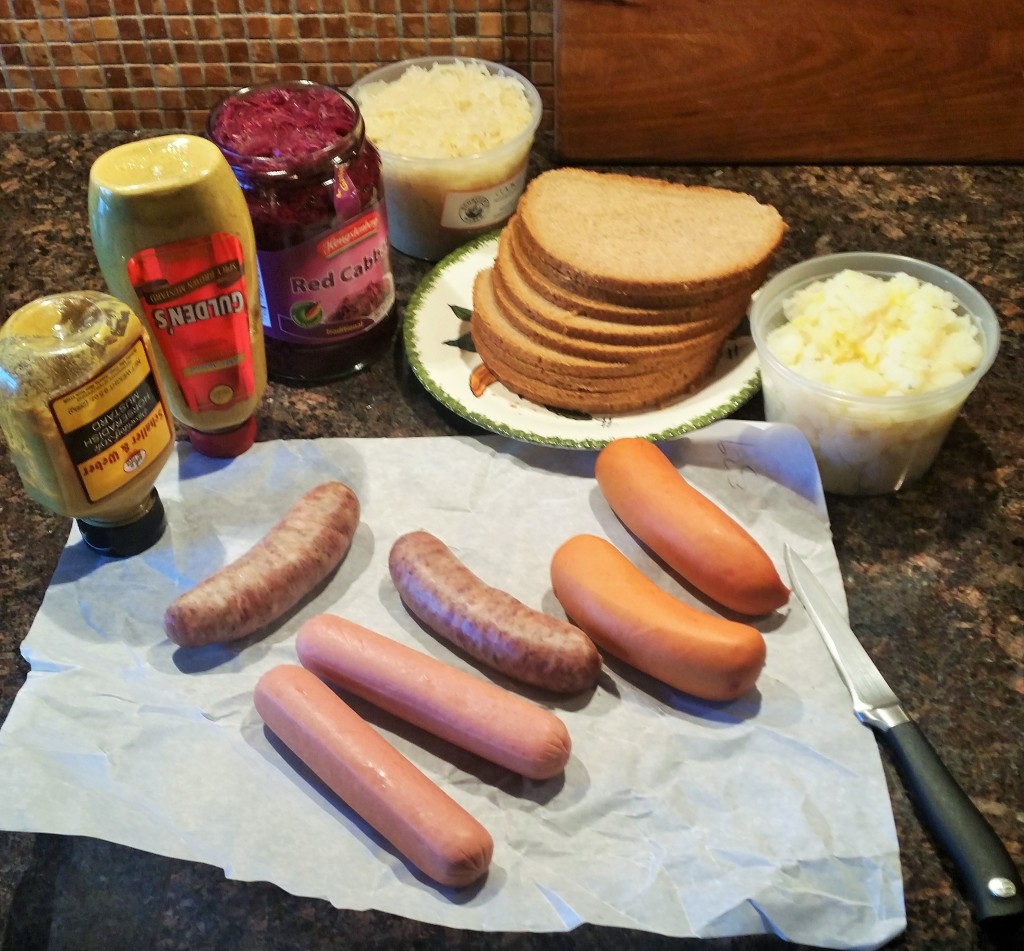 .