Sausage and Winter Squash Ragu
I got this recipe from a northern friend (her grandparents are from Tuscany). You can use any kind of hard winter squash. I used butternut but acorn or even pumpkin would do it.

Sausage and Winter Squash Ragu
Ingredients:
3 cups peeled and diced squash
Olive oil for basting and frying
Salt and black pepper
1 lb. Italian hot or sweet pork sausage casing removed
1 medium onion diced
1 cup diced mushrooms – your choice
1 15 oz. can diced tomatoes
2 sliced garlic cloves
1 lb. short pasta like ziti, rigatoni, etc.
½ cup chopped parsley
Start a pot of salted water  for the pasta.
Heat the oven to 450o and roast the peeled and diced squash with oil and salt and pepper for 15 minutes.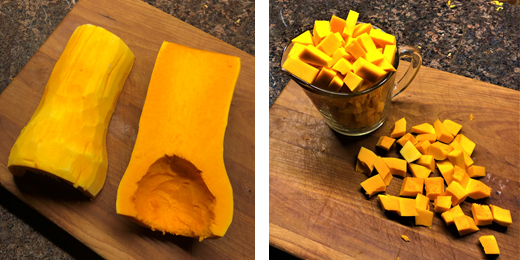 Sauté the mushrooms and onion in oil in a pot until they're soft. Remove from the pot. Add the sausage and break it up and cook until it's brown. Return the mushrooms and onion to the pot, then add the tomatoes and garlic. Cook on a medium flame for 5 minutes and then add 1 cup of water, stir, and simmer for 10 minutes. Taste for seasoning.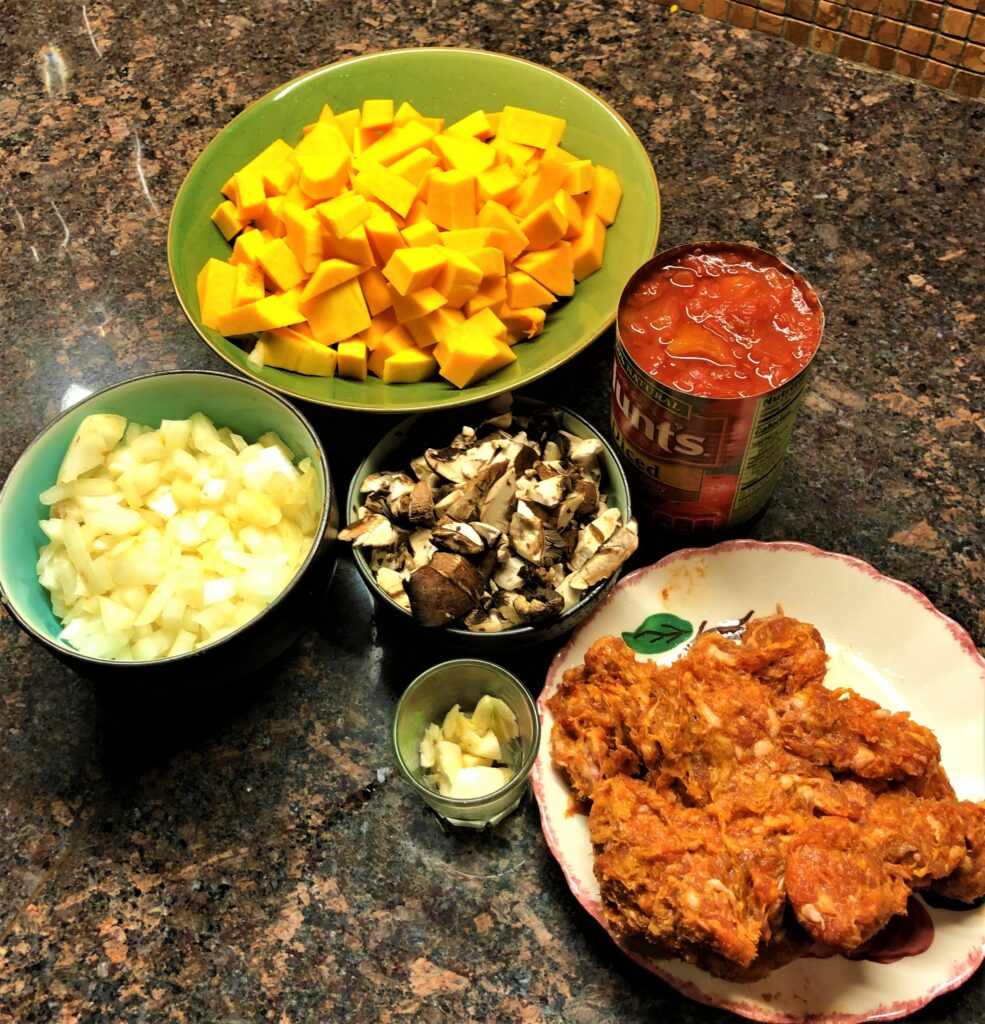 Cook the pasta until almost done and add it to the pot and mix it with the sauce. Add some of the pasta water if it looks too dry. Now, add the roasted squash and parsley. Mix and serve. (My friend said it can be served with grated cheese but I think that would overpowers the sweetness of the squash.)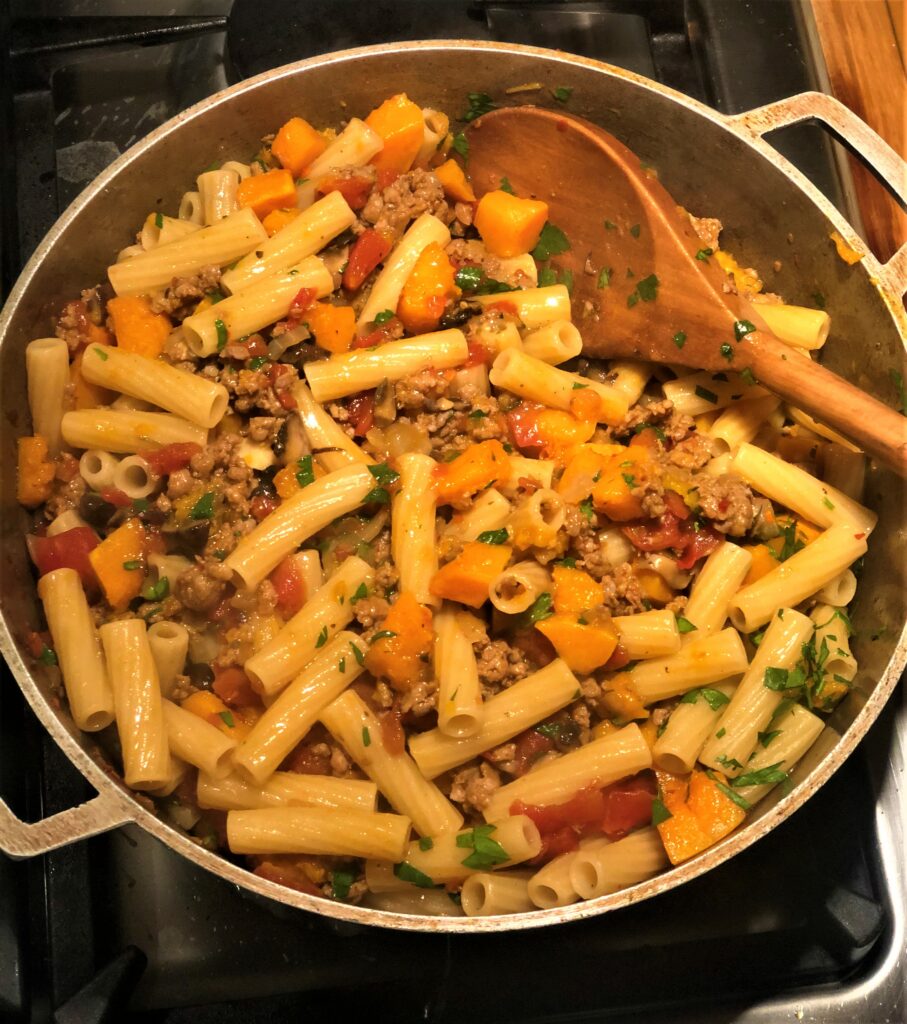 Click here for updated GALLERY III