Spaghetti with Cherry Tomatoes
This is a simple and quick recipe similar to aglio e olio. You can make the sauce in the time it takes to cook the pasta. Spaghetti with Cherry Tomatoes has a fresh light taste so I wouldn't recommend any cheese on this one.
Ingredients:
1 lb. spaghetti
¼ cup olive oil
6 cloves garlic, sliced
Salt, black pepper
Red pepper (from a pinch to a tablespoon)
½ cup chopped parsley
1 pint cherry tomatoes
Start a pot of water for the pasta and begin to cook the pasta.
Slowly cook the garlic in the oil in a large frying pan. Add the seasoning (salt, black and red pepper) and the parsley. Stir and then add the tomatoes (half of them cut in half). Cook over a medium heat until the pasta is almost done.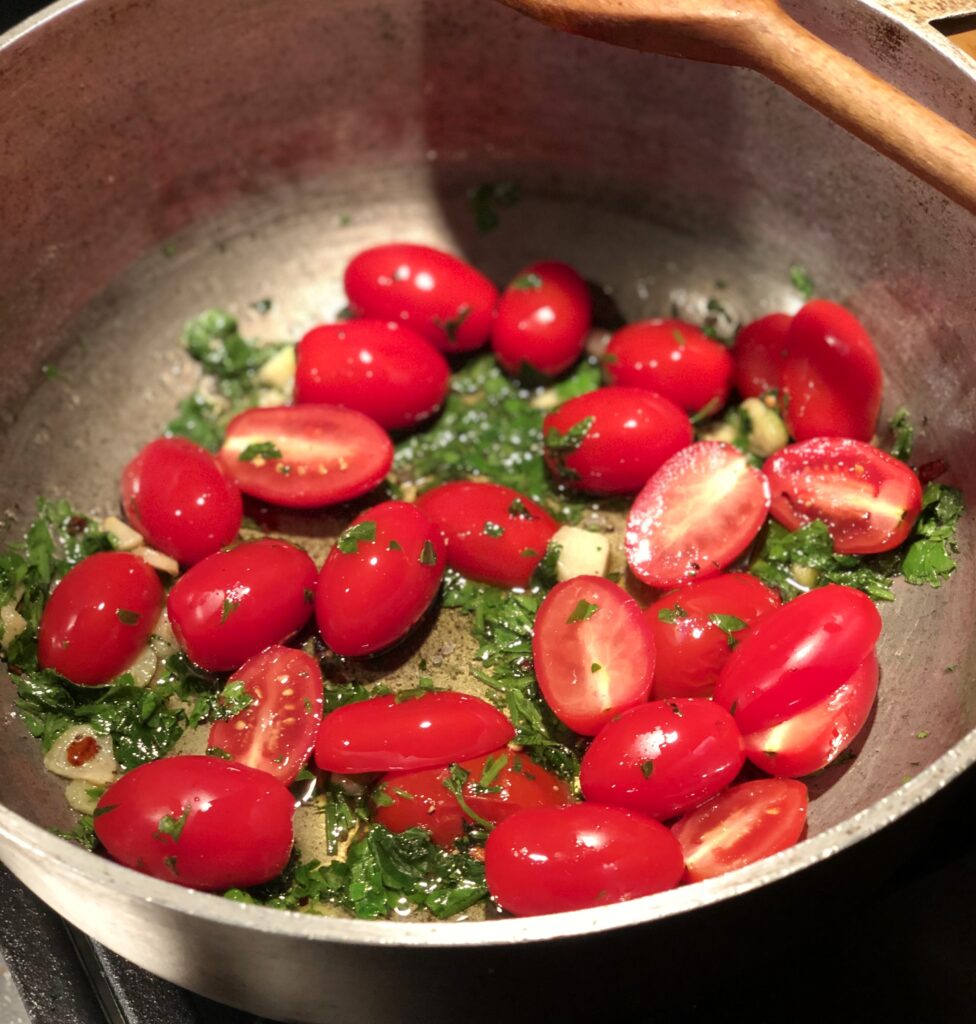 Add a cup of the pasta water to the sauce and then add the almost cooked pasta to finish cooking. Add additional water as necessary to keep it moist.

Click here for updated GALLERY
Portfolio and Yelp