Italian Beef Stew
When my friend Carlo gave me his mother's recipe for Italian beef stew, I asked him what made it "Italian."  He said it was the addition of tomatoes and because his mother came from Genoa.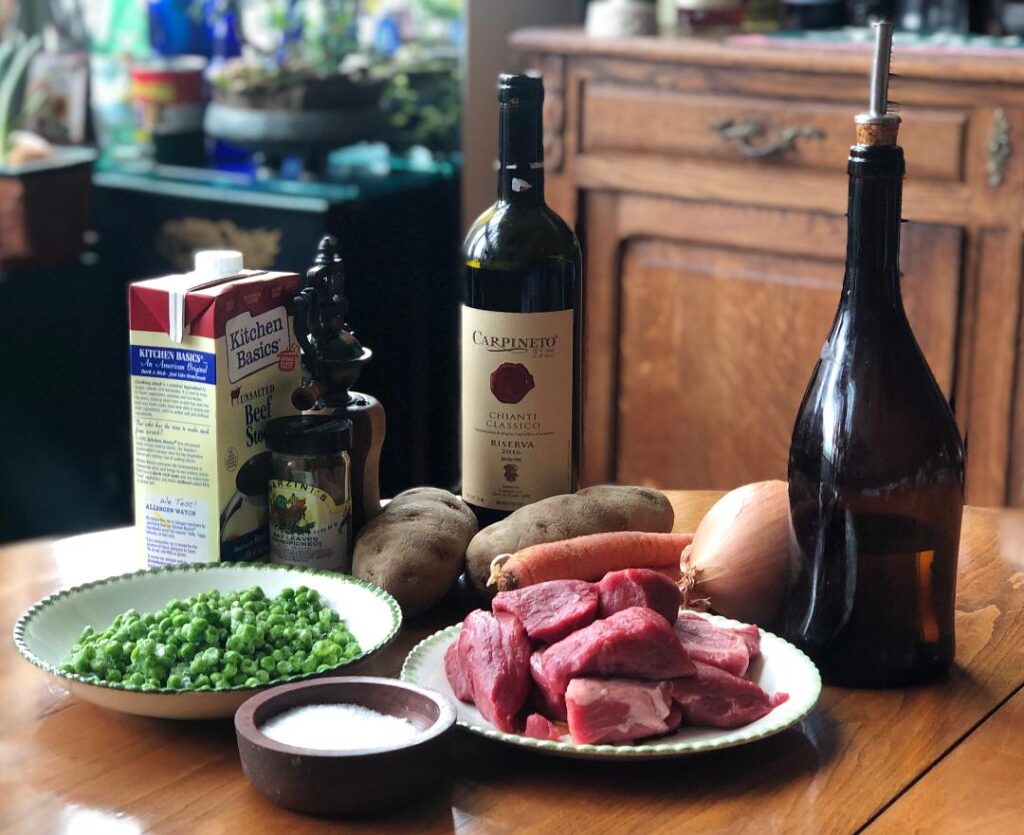 Ingredients:
1 – 1 ½ lb. stew beef
Olive oil for browning
Salt and black pepper
3 tbsp. flour
1 large onion, chopped
½ cup dry red wine
14 oz. tomato puree
1 bay leaf
1 – 2 cups beef broth
2 potatoes cut into 1 inch pieces
4 carrots cut into 1 inch pieces
1 cup frozen peas
Season the beef with salt and pepper. Dredge it in flour and shake off any excess. Let it come to room temperature and brown in olive oil. Do it in batches and don't crowd the pot or it will stem instead of brown. Remove the beef and set aside.
---

Add more oil and cook the onions until soft. Return the beef and pour in the wine and allow to reduce, about 5 minutes. Add the tomatoes, bay leaf, and enough broth to cover the meat and simmer covered for 30 minutes. Add the potatoes and carrots and cook for 30 – 40 minutes or until soft. Cover with more beef broth. Add the peas, simmer for 5 minutes. Add more liquid if too dry, taste for seasoning and serve. It may seem odd for beef stew, but you can serve this with a sprinkle of Parmesan cheese. If you don't have beef broth you can use bouillon cubes.
Click here for updated GALLERY
Portfolio and Yelp