From an article in Gastronomica about my family's cooking –
---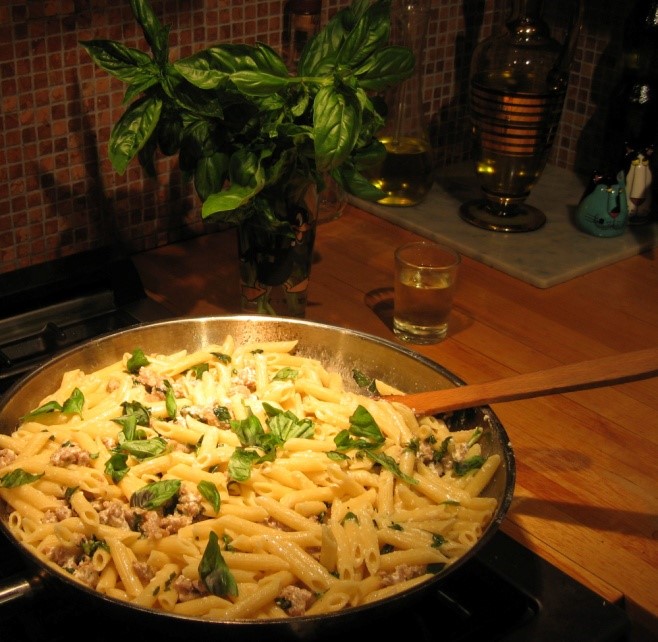 . . . There's none of that restaurant-style lasagna or ''veal parm'' in our cookbook with their rubbery layers of mozzarella and loads of garlic. For us there's no simple thing called ''spaghetti sauce''; we have dozens of sauces that go with various types of pasta in strict combination. Most of the recipes we include are the ones our grandmother, Nicolina, brought with her to America from Salerno more than a hundred years ago. This is truly la cucina povera, the cooking of the poor.
---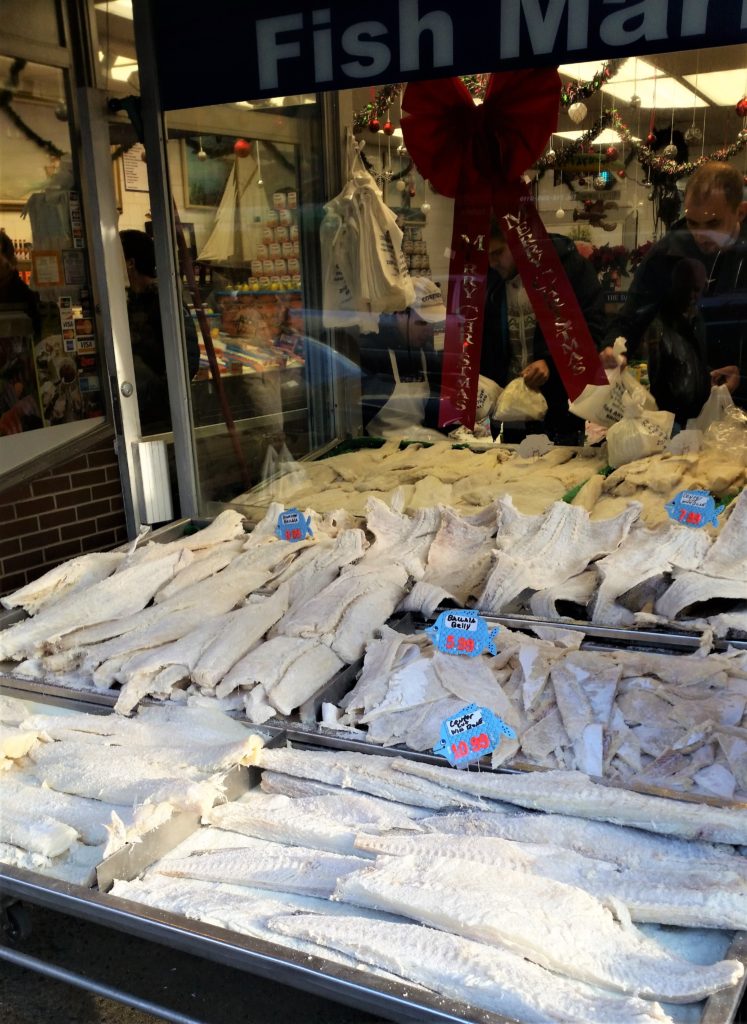 . . . The next course was pasta frutti di mare. If guests asked for cheese to sprinkle on their pasta, we of course had to tell them they couldn't have any. Everyone should know it's a mortal sin to put cheese on seafood. The pasta course was followed by other things that swim and were available at the end of December. A standard was baccala, dried cod fish, prepared both as a salad and a stew. It's so dry it resembles a plank of wood when you buy it.
---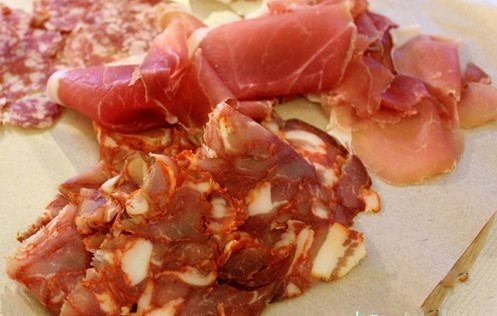 . . . We'd also serve cured meats like prosciutto and capocollo but which we pronounce in Grandma's dialect, ''braschute'' and ''gabbagoul.''
---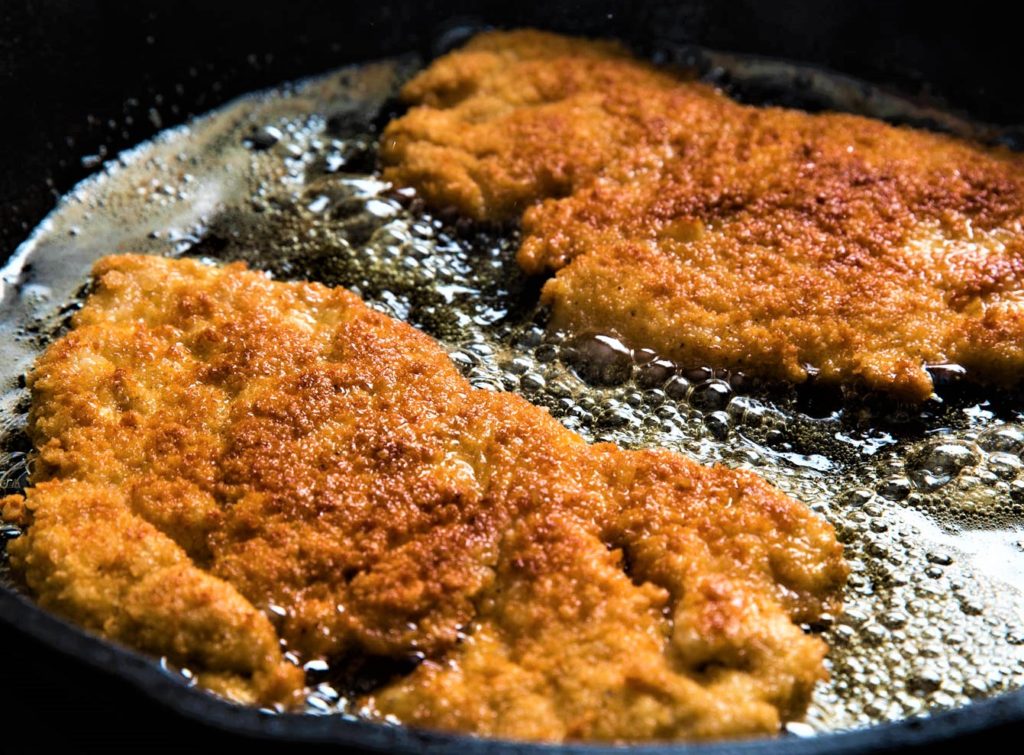 . . .  When I think about my childhood family meals I can still smell fresh-cut lemons and dried oregano, and hear the sizzle of my mother's breaded veal cutlets frying in olive oil. The shades of color in an arugula, romaine, and blood orange salad bring back memories of much more than just something to eat.
---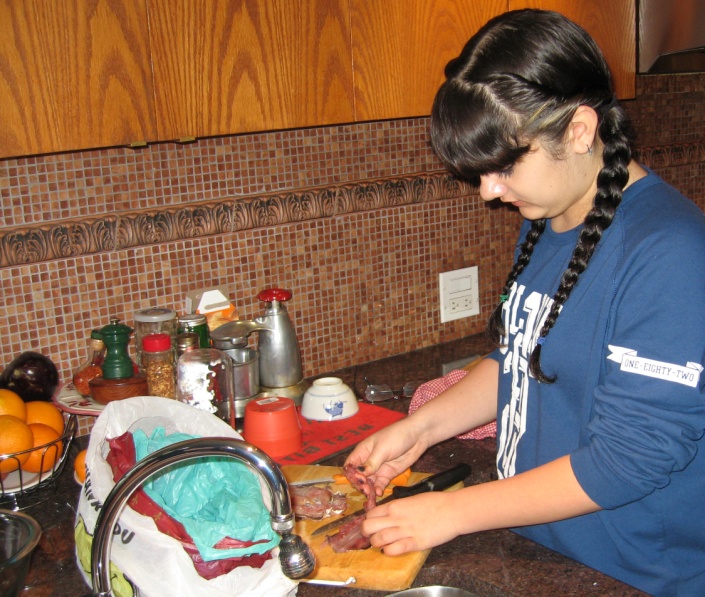 . . . I handed my fourteen-year-old granddaughter, Molly, a sharp knife, a cutting board, and five pounds of sardines and asked her to clean them. After I showed her how it to do it, she worked on them until she was left with a neat pile of fillets, without once saying ''Ew'' or ''Yuck.''
---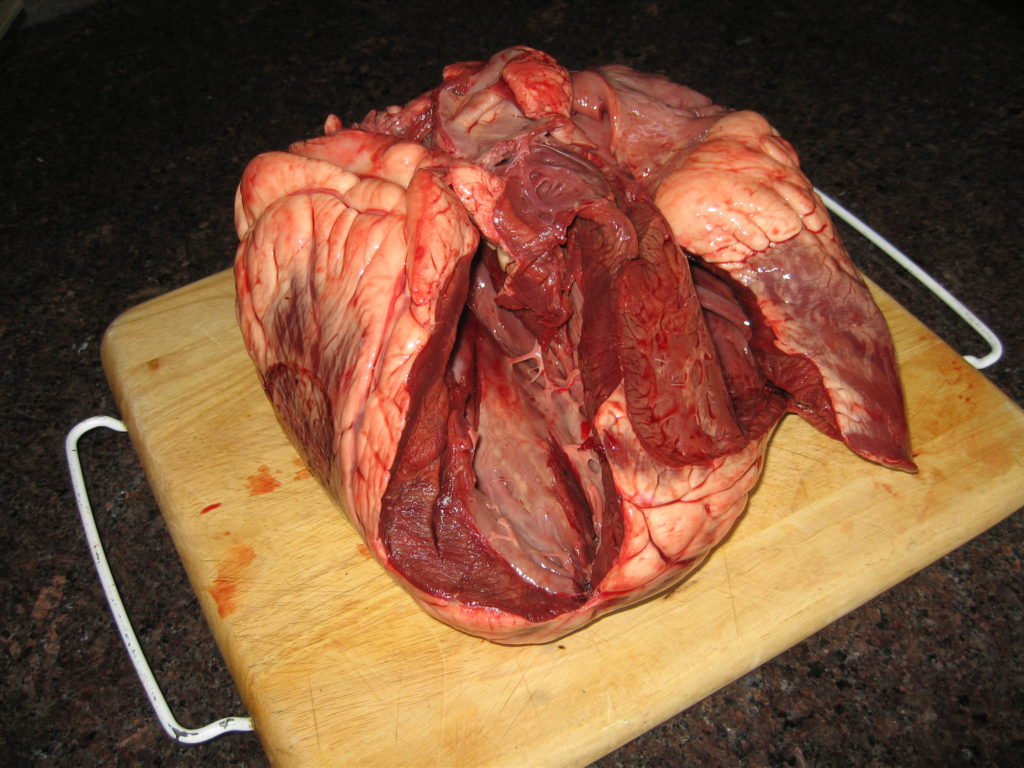 . . .  As I unwrapped it and put the heart on the kitchen counter, Bridget left the room and wouldn't come back. . . I don't remember ever seeing anything like that in my Mother's kitchen, and it didn't look at all like the dainty bits in the finished dish she served. I didn't know where to start and after calling Nicki, found she didn't either, so I Googled, ''preparation beef heart,'' and came up with a method of cleaning it.
---
Complete article – La Cucina Povera
Click here for updated GALLERY II