Adapted from Diana Kochilas – My Greek Table
Olives and Oranges is a tasty and simple dish to prepare. It works as an hors d'oeuvre, appetizer, brochette or side dish.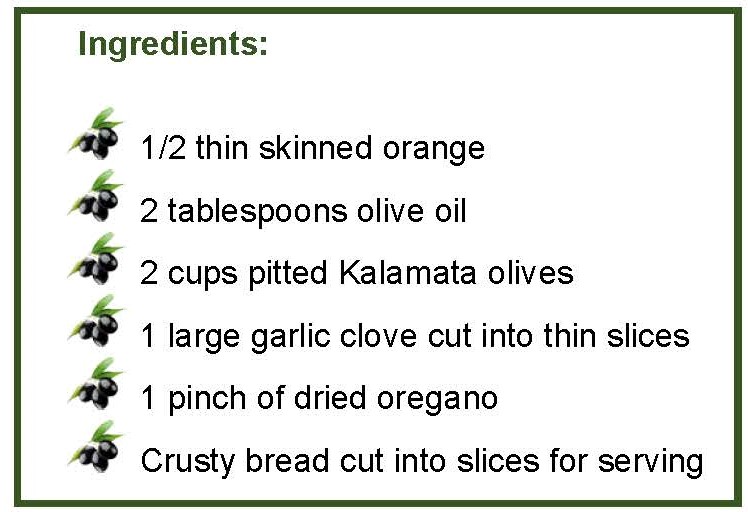 Keep the peel on the orange and cut into wedges. Cut each wedge into small triangular slices, about 1/8-inch thick.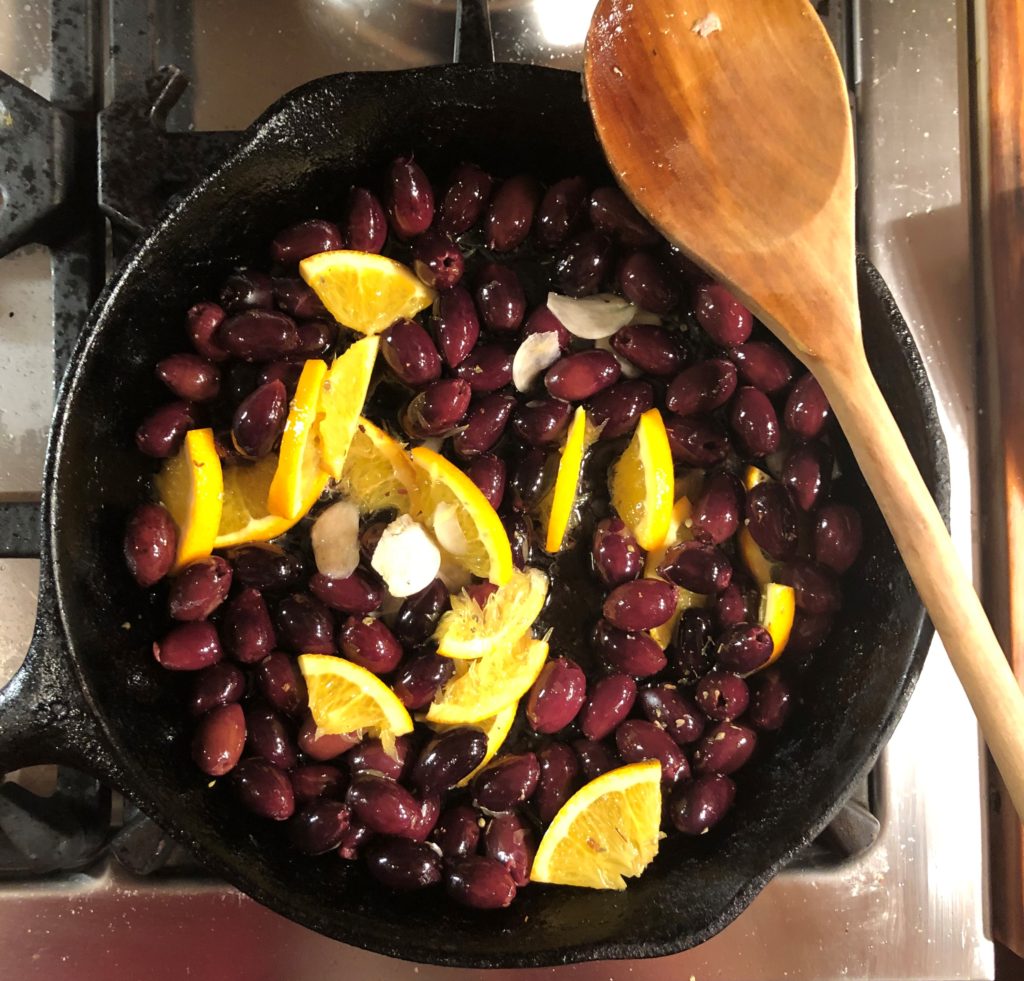 In a heavy flat skillet, heat the oil over medium heat. Add the olives and orange wedges to the pan and stir and combine. Add the garlic. Continue to shake the pan back and forth to gently stir the contents for about 5 minutes, until the olives are warmed through, the garlic soft and shiny, and the orange slices slightly wilted.
Stir in the oregano, transfer to a bowl and serve warm.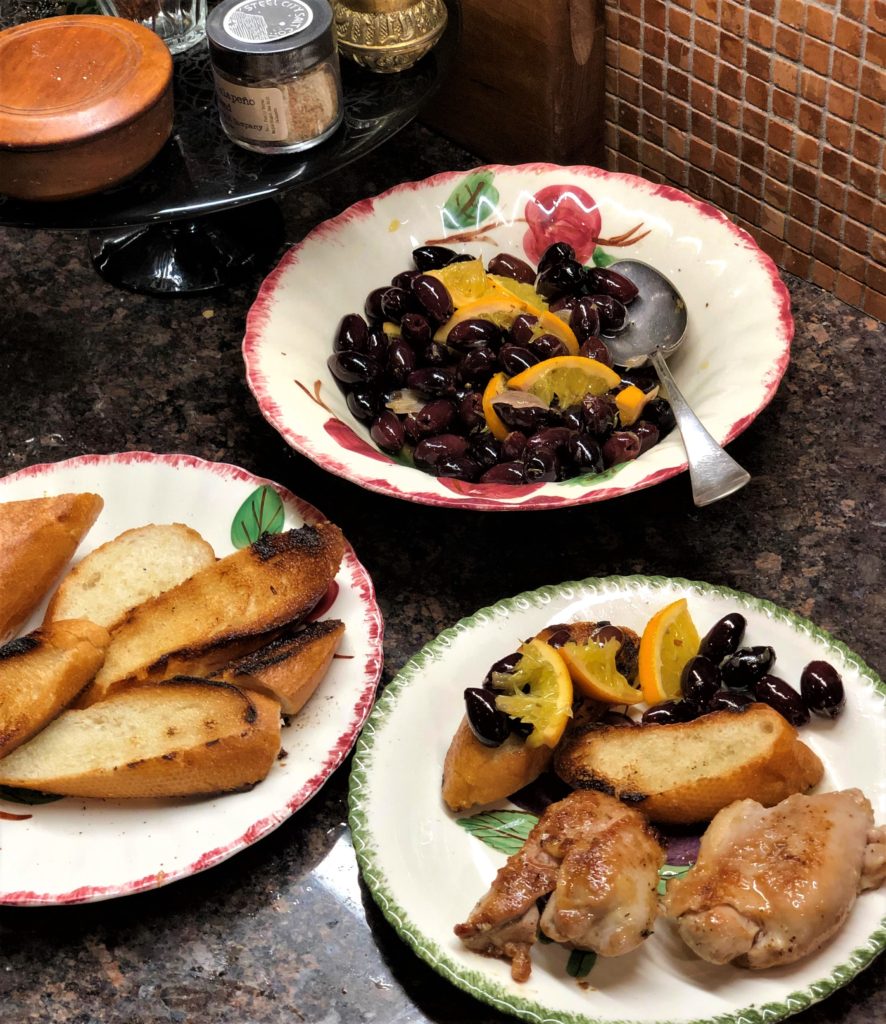 Click here for updated GALLERY II