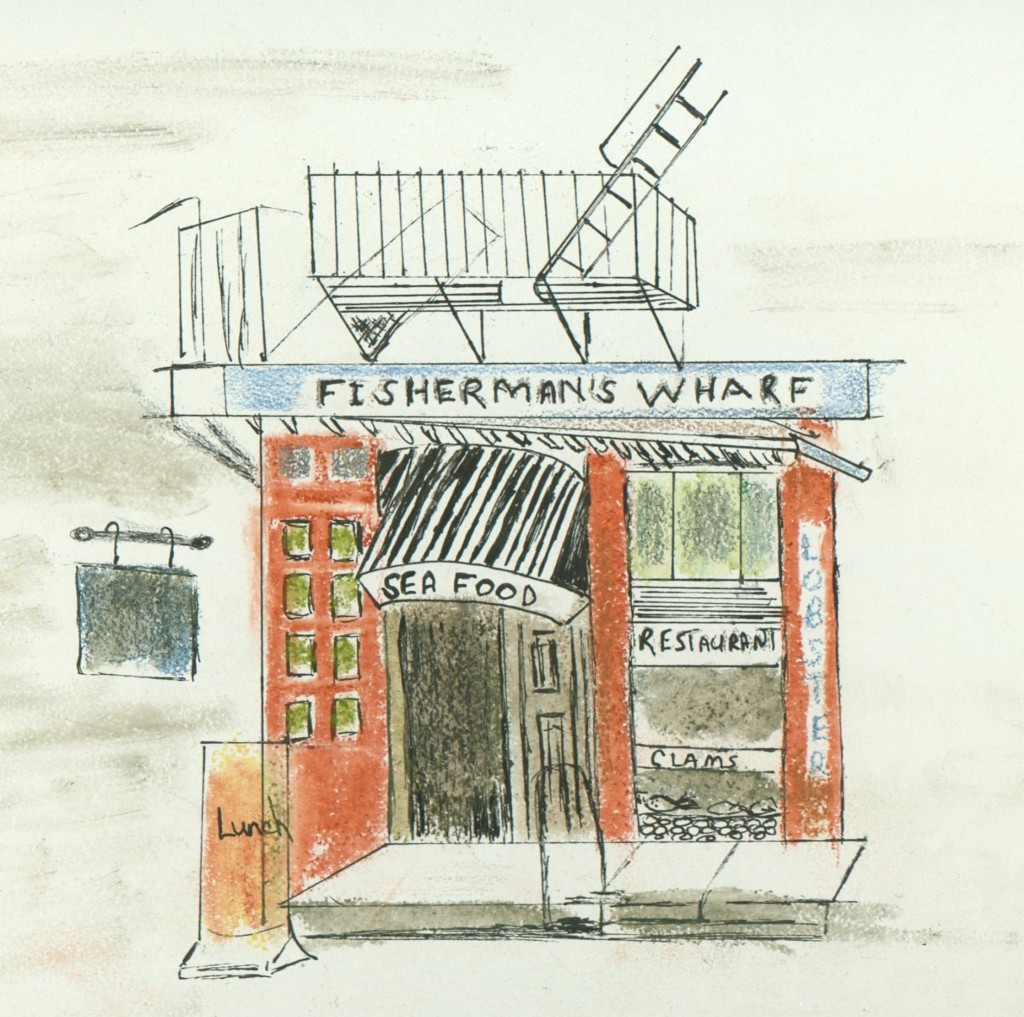 Michele's Shrimp and Rice
Michele was the chef at the Fisherman's Wharf, our family restaurant when we were kids (the drawing above was done by my sister Nicki).  Shrimp and Rice was one of his specialties. I don't have his recipe so I had to make a few guesstimates. What I came up with was pretty close.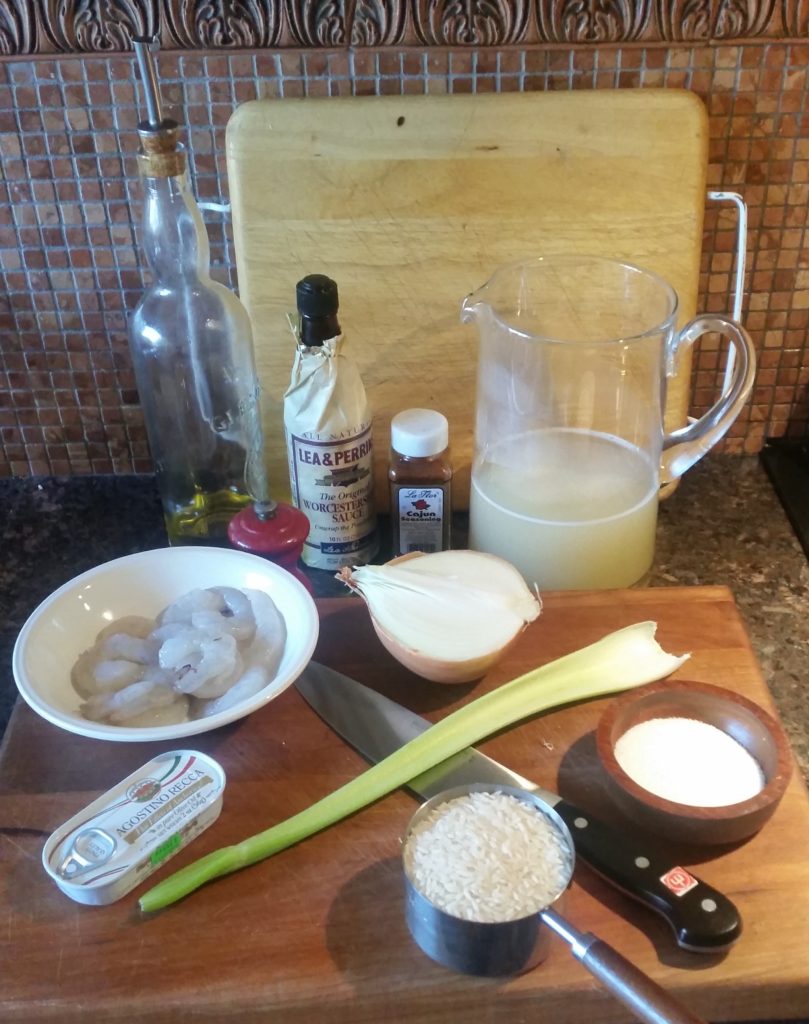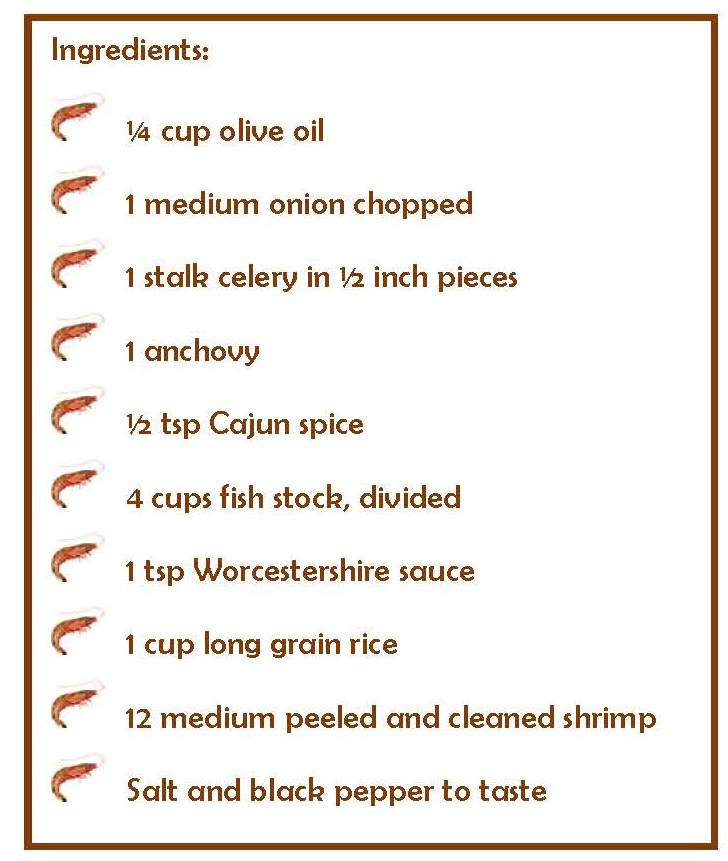 Sauté onion and celery in oil with 1 anchovy (or a squeeze of anchovy paste) and  Cajun spice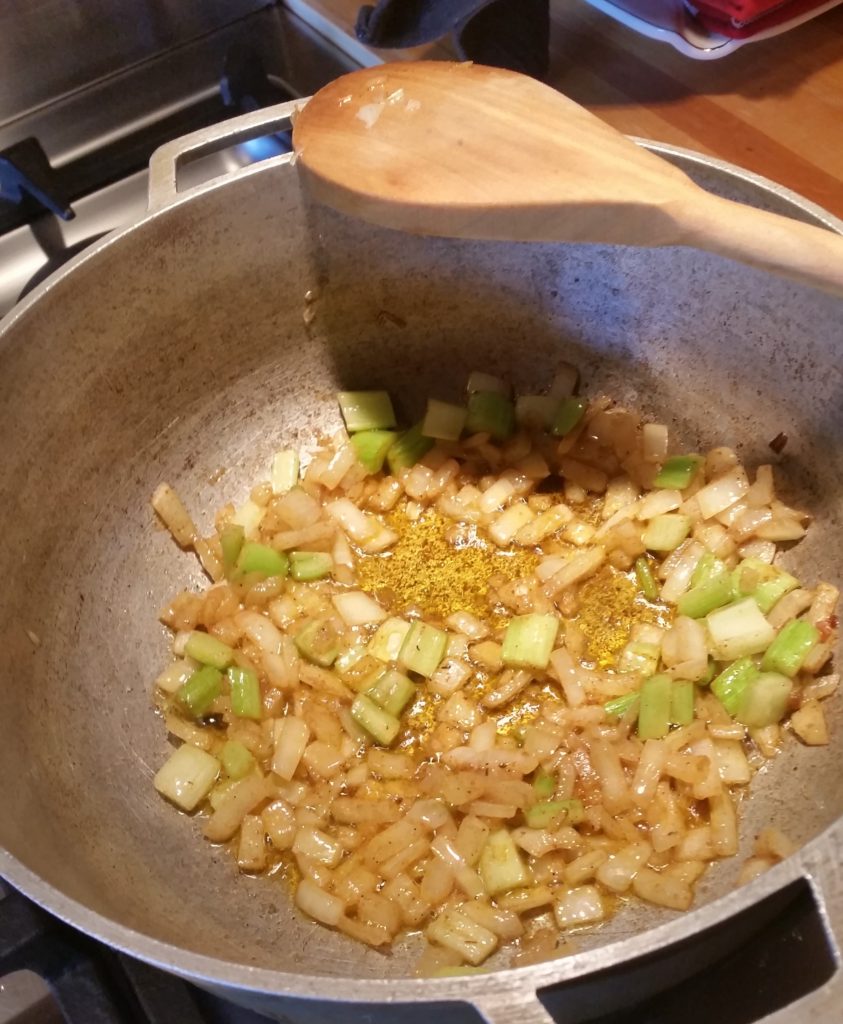 When veggies are soft (not brown), add 3 cups of stock and ½ tbsp Worcestershire sauce and stir. Check for seasoning. Sometimes stock can be salty and there are other salty ingredients so you may not need any additional salt. Bring it to a boil, add the rice and cook covered on low for 15 minutes.
Add the shrimp and the 4th and last cup of stock and complete cooking – 10 minutes on low heat covered.
If necessary, add some hot water to maintain a soupy consistency.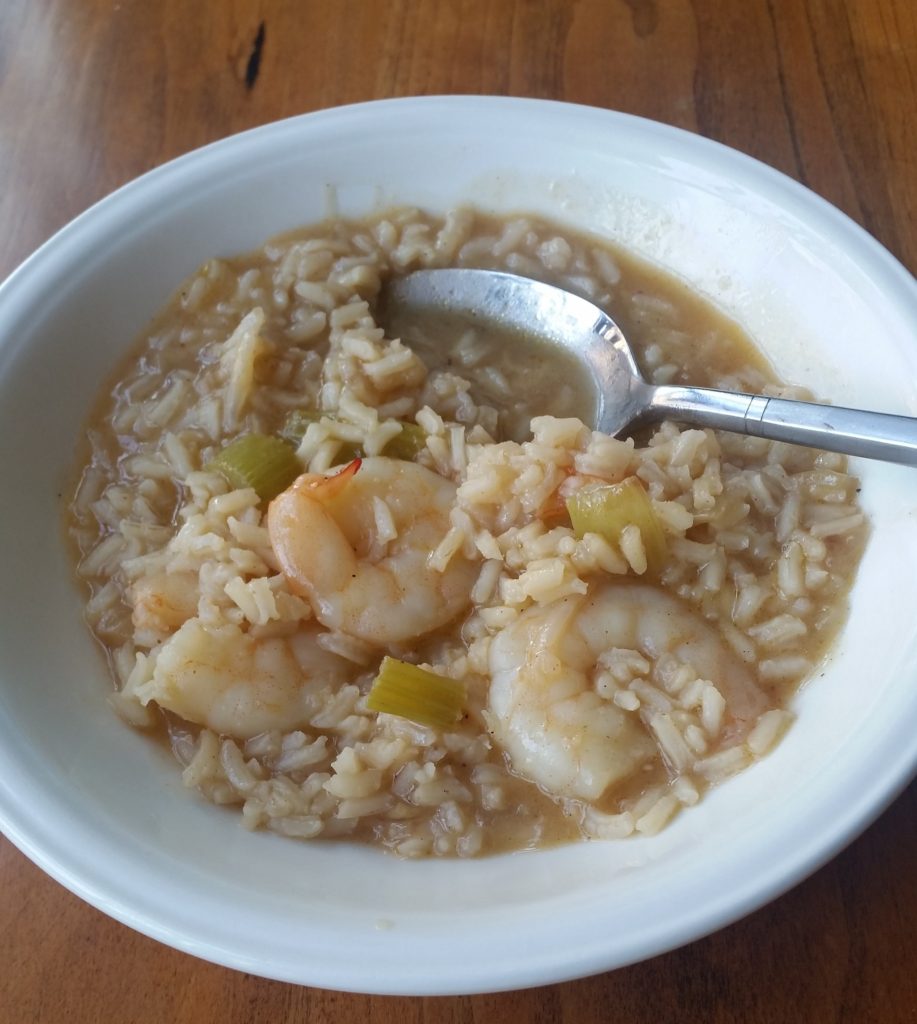 Fish stock involves fish heads, bones and shells. Make it if you like, but I prefer "Better Than Bouillon Fish Base." One teaspoon mixed with one cup of hot water is all you need to do.
---
 Click here for updated GALLERY II
Robert Iulo at Yelp