Pasta All 'Amatriciana with Veal
Some people say Amatriciana can only be made with guanciale and served over bucatini pasta. Sometimes I make it with guanciale, sometimes with pancetta and this time I used porcetta. And I never serve it with bucatini. I find bucatini unmanageable. It has a mind of its own when you twirl it on your fork and it inevitably spots your shirt with sauce. So, I'm using short fusilli.
Pasta All 'Amatriciana with Veal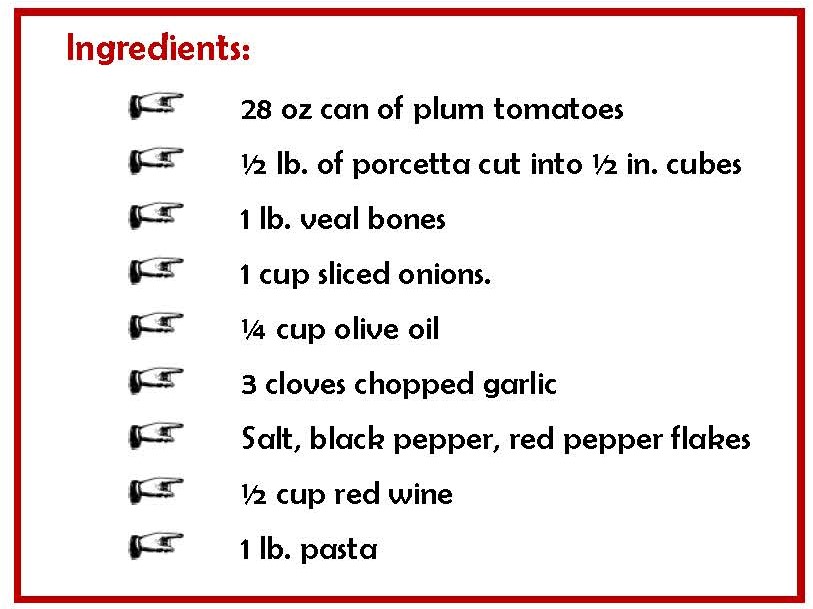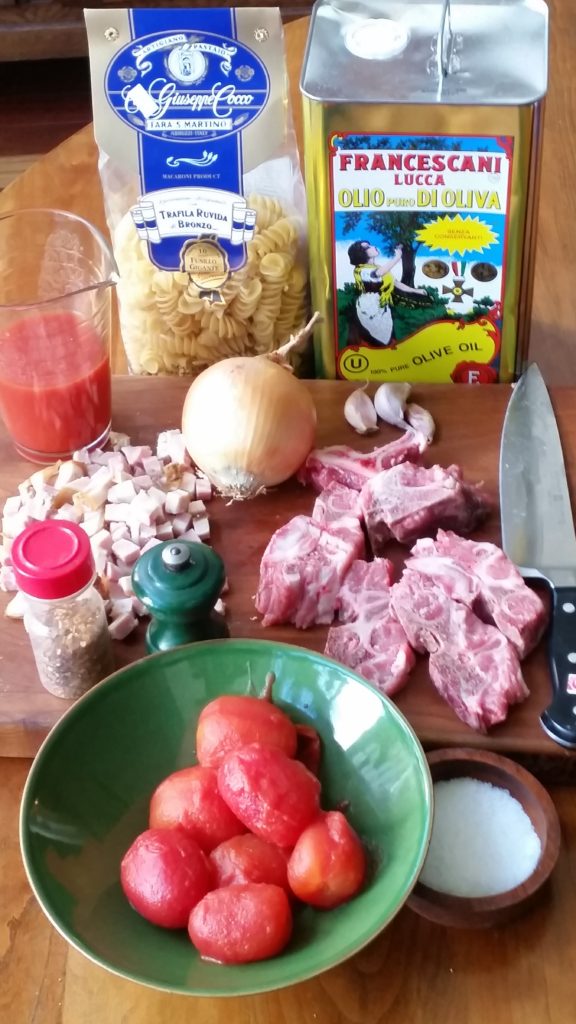 Drain a can of plum tomatoes and cut them length-wise into ½ in. strips. Save the liquid from the can. In a frying pan, sauté porcetta until brown and crisp and remove. Brown the veal in the porcetta fat and remove it.
---
Lightly sauté the sliced onions in oil and add the chopped garlic in a pot. Don't brown. Add salt, black pepper and red pepper to taste.  Add the tomatoes to the onions in the pot.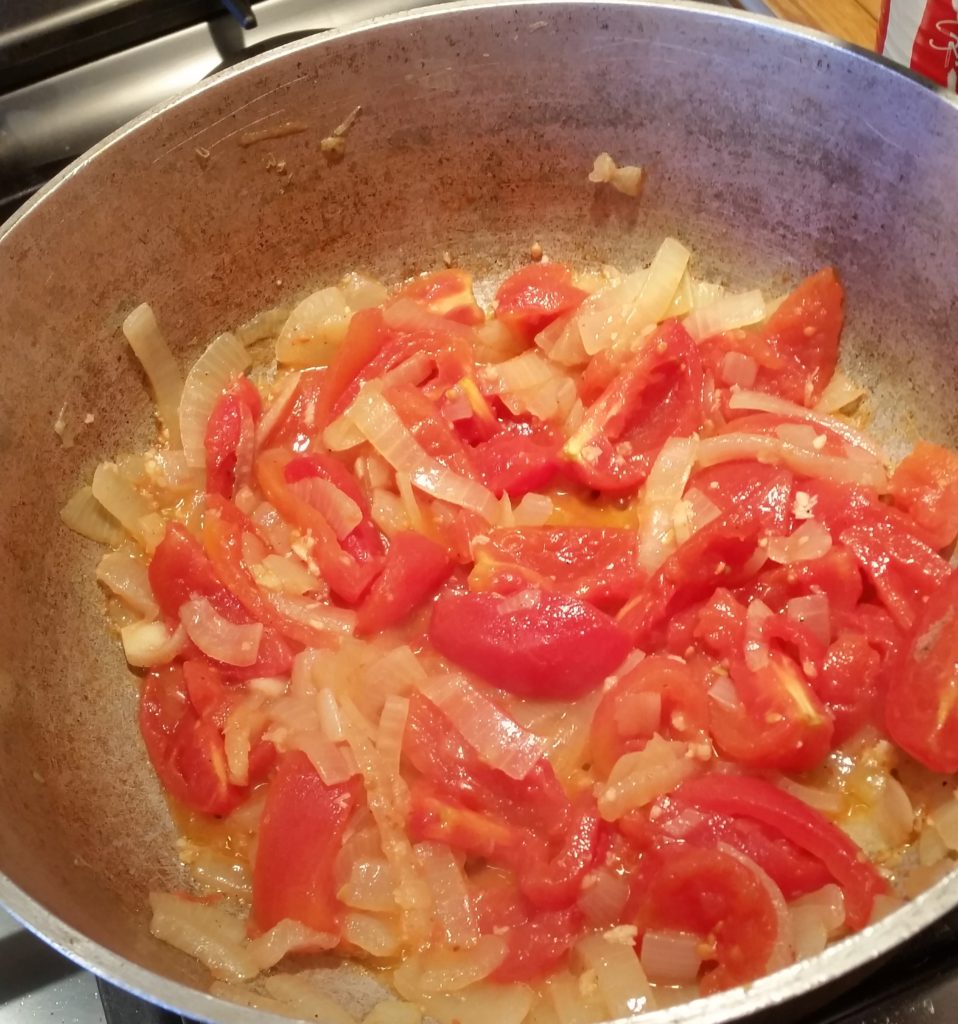 ---
Don't add the tomato liquid until the tomatoes fry for a bit. Then add the liquid, porcetta and veal to the pot. Deglaze (the Le Fond post tells you all about deglazing ) the pan that you browned the porcetta and veal in with ½ cup each of water and red wine and add to the sauce in the pot. Stir it and bring it to a boil. Taste for seasoning. Lower the heat and let it simmer for 20 minutes.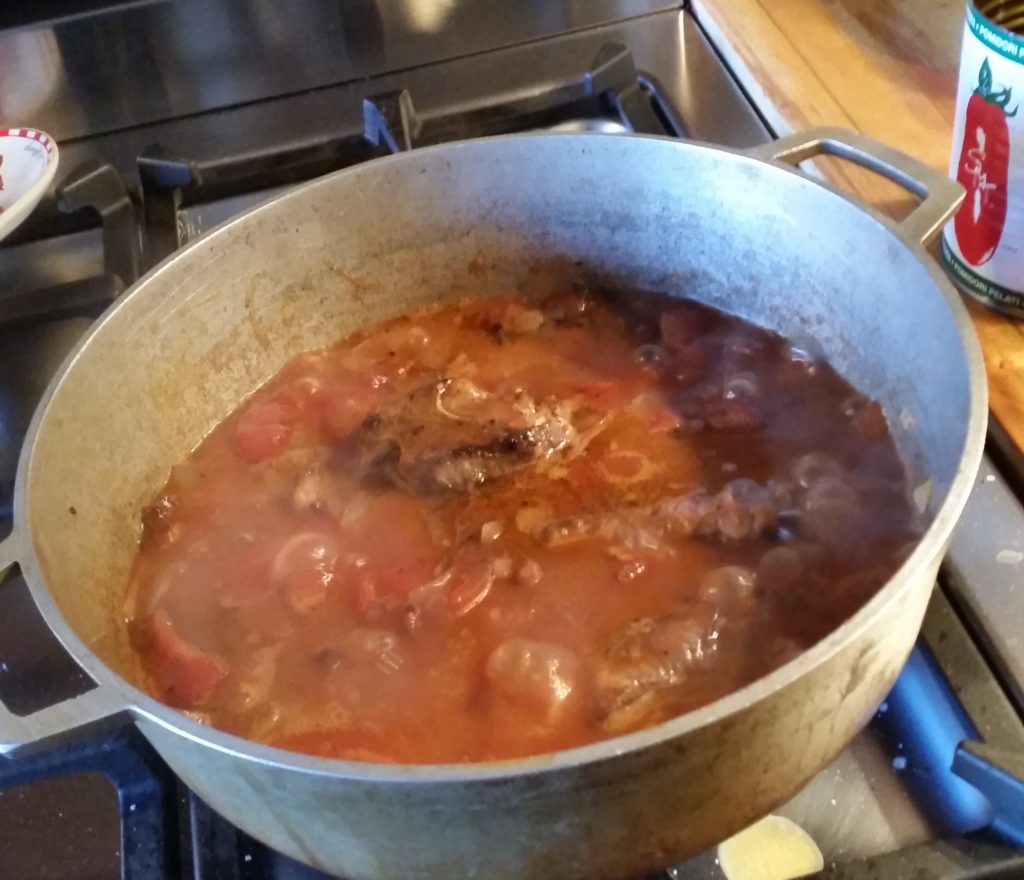 Now's the time to make the pasta. Cook it until almost done. Remove the veal from the sauce and stir in the pasta to finish cooking it in the sauce. Serve with grated cheese, maybe Pecorino Romano if you have it. Amatriciana should have a little heat to it so add lots of black or red pepper.
---
Click here for updated GALLERY II
Robert Iulo at Yelp