Breaded Roast Chicken Thighs
A simple recipe – add a salad and it's a whole meal.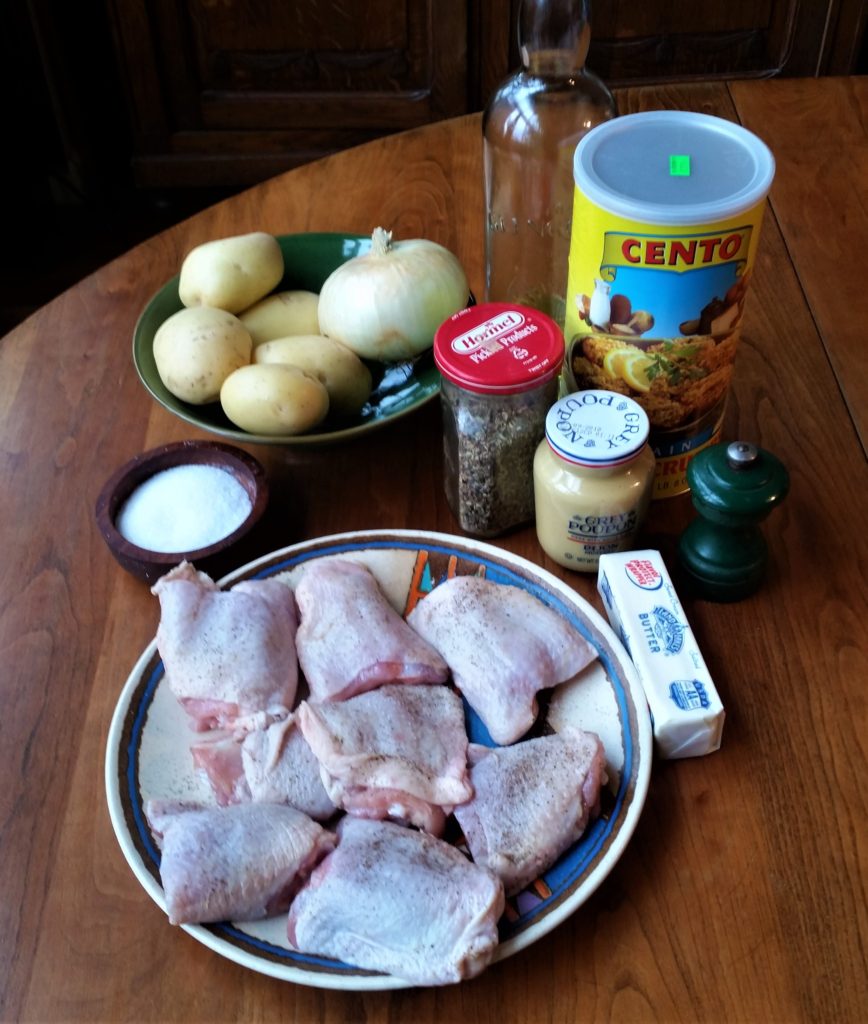 Pre-heat the oven to 450o. Place the cut potatoes in a bowl, add salt and pepper and enough oil to coat.
Mash and mix butter, mustard and oregano in a bowl. Season room temperature chicken with salt and pepper. Smear the butter mixture over the skin side of the thighs. Press the chicken pieces into the breadcrumbs so they stick to it.
In a lightly oiled baking pan, layer the potatoes and onions and then the chicken skin side up on top. If any of the butter mix is left, add it to the pan.
Bake in 350o oven for 35 -40 minutes or until thermometer inserted in to chicken reads 160o. Heat broiler and broil chicken about 2 or 3 minutes or until golden brown.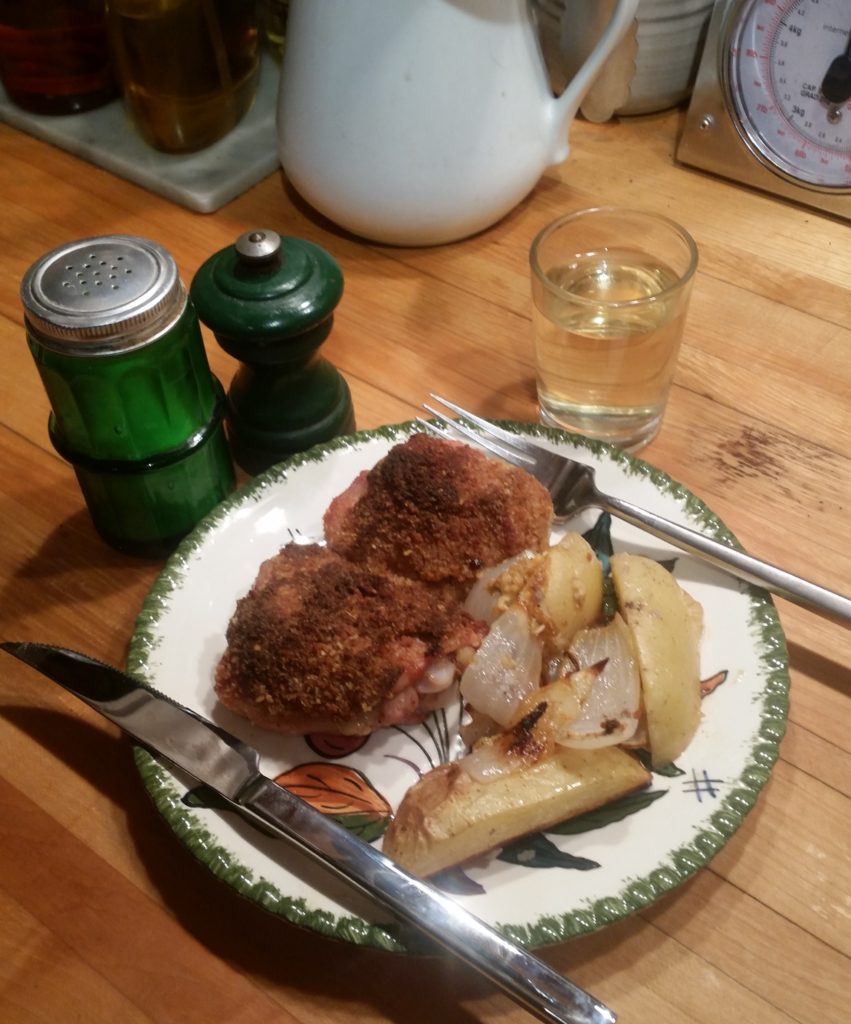 ---
Click here for updated GALLERY II